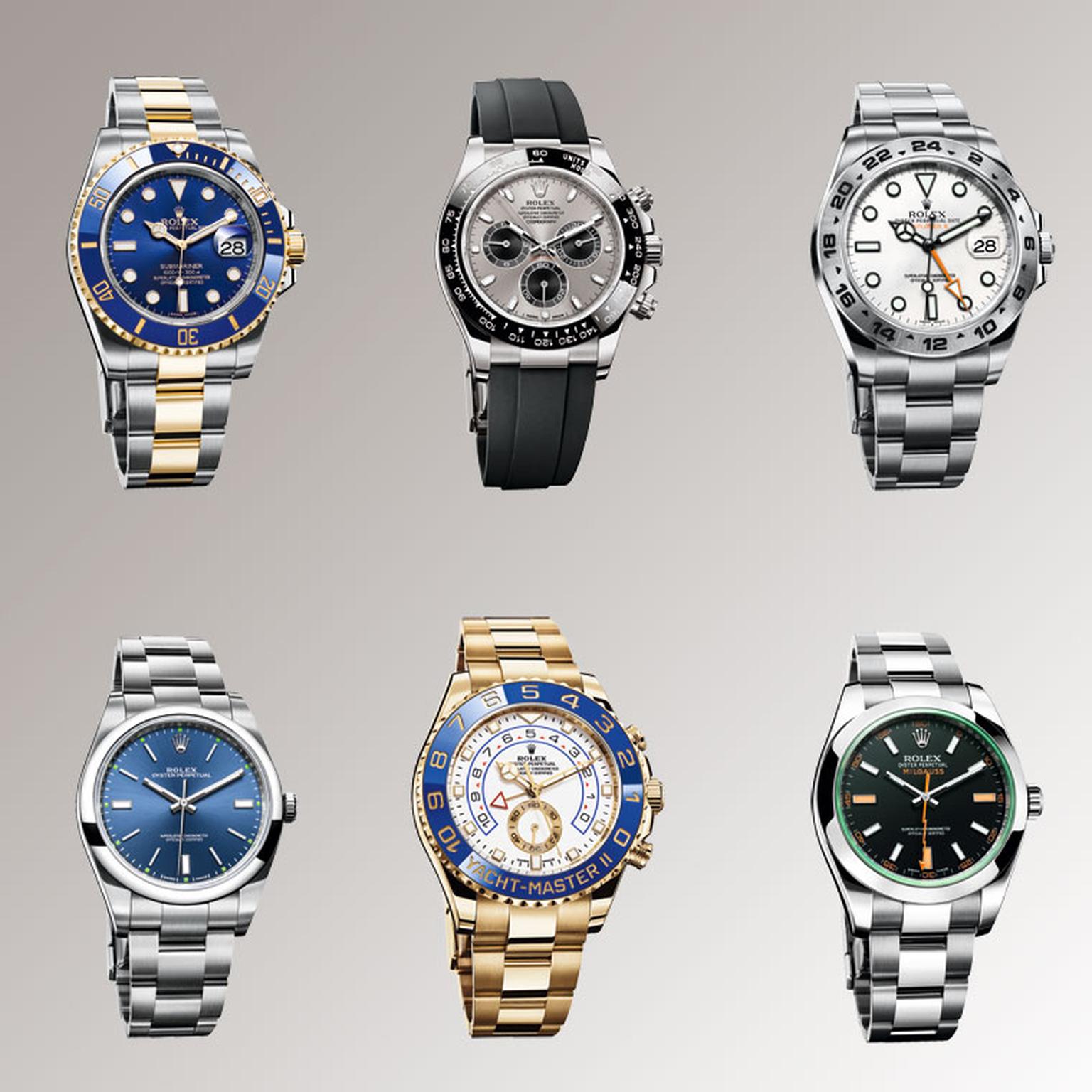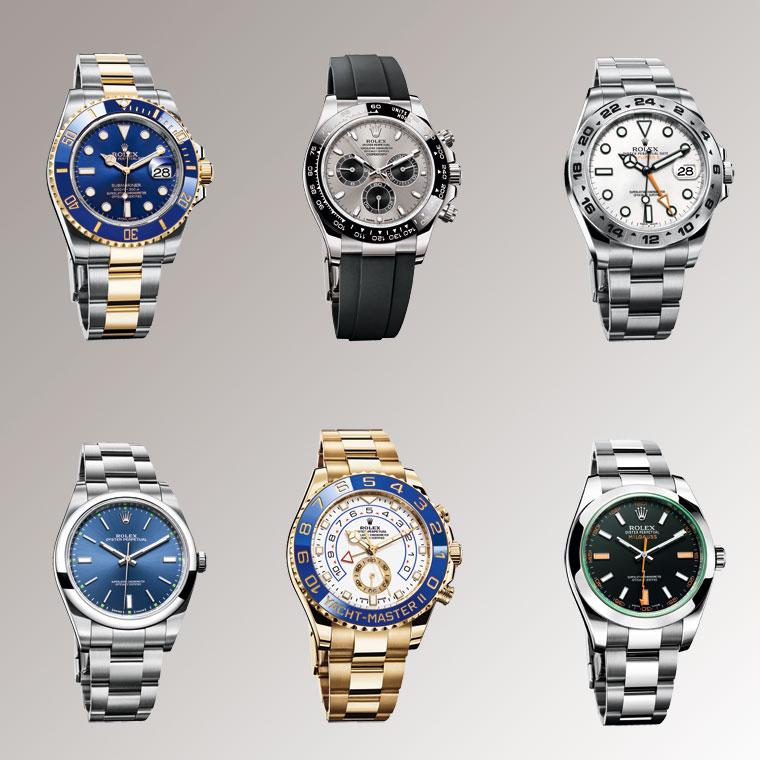 It's the million-dollar question most watch journalists get on a regular basis and, simply put, can be gauged by a bit of non-invasive profiling. Finding out as much as possible about the potential buyer - his lifestyle, his personality, his taste and his budget - is the first step in determining which Rolex watch to buy. Since the Oyster Perpetual is the most prominent and well-known Rolex ambassador, let's take a look at the different personality traits and stories behind some of the heavyweight best-sellers and indulge in some matchmaking.
The Oyster Perpetual is the most prominent Rolex ambassador and comes in a variety of models, all designed to appeal to different personalities and lifestyles. Which is yours?
Oyster Perpetual 39mm: ideal for a first-timer at the Rolex rodeo
The Oyster Perpetual is a fantastic entry-level candidate with a price tag that won't necessitate defaulting on a student loan. Simple, robust, water-resistant to 100 metres and endowed with an exceptional automatic movement, the Oyster Perpetual is the heart and soul of Rolex. As the world's first waterproof timepiece, put to the test on Mercedes Gleitze's epic cross-Chanel swim, the 1926 Oyster would become the foundation stone of the colossal Rolex Empire. Coupled with the second significant breakthrough at Rolex, in the form of an automatic movement with a bi-directional rotor, you get the rock solid Oyster Perpetual. The 39mm case of this Rolex Oyster Perpetual comes with a cool blue dial, and the case and bracelet are made from an incredibly resilient stainless steel superalloy, which can take a beating and still look great. The current retail price of this watch is £4,150.
Oyster Perpetual Submariner 40mm: bring out the James Bond side of your character
When Sean Connery became "Bond, James Bond" in the 1962 film Dr No, an entire myth and style icon was born.  Accompanying 007 on his Caribbean mission was a Rolex Submariner wristwatch. Designed in 1953 for underwater exploration, the Rolex Submariner was a robust technical dive watch that looked perfectly at ease underwater as it did in an elegant casino setting and accompanied Connery in all his six of his 007 screen appearances. The Submariner, like the James Bond character now played by Daniel Craig, has been beefed up since the 1960s and can plunge to depths of 300 metres. This latest generation Submariner features a graduated scratch-resistant Cerachrom bezel (to monitor diving times and decompression stops), a date window with a Cyclops lens and a classic Rolesor case and bracelet combining gold and steel for a look that is hallmark Rolex. The current retail price of this watch is £9,600.
Oyster Perpetual Explorer: a watch for action men and global adventurers
Calling all speleologists, volcanologists, mountain climbers and explorers of the poles - this is a vital piece of equipment for you. The first Rolex Explorer is the stuff of history and accompanied Edmund Hillary on his epic 1953 hike up Mount Everest. The Explorer II, a natural heir to the original Explorer, made its debut in 1971 appealing to a new generation of intrepid adventurers. With a new 42mm case size, enlarged hands and superior luminescence, the Explorer II comes with a large orange GMT hand that indicates home or reference time on the 24-hour bezel, a valuable function for explorers who might find themselves in a dark cave or places on Earth where the sun never sets. A watch that will be there for you through thick and thin, the current retail price of the Explorer II is £5,950.
Oyster Perpetual Milgauss 40mm: a watch for techie, hip, design-oriented men
Designed to resist magnetic fields of up to 1,000 gauss, the Milgauss was created specifically for scientists busy in the lab smashing atoms and exposed to dangerous magnetic fields in the mid-1950s. To protect the watch from the damaging effects of magnetism, the movement was shielded inside a ferromagnetic case and put to the test on the wrist of scientists working at European Organisation for Nuclear Research (CERN). A winning balance of vintage and contemporary details, the Milgauss features an orange lightning bolt seconds hand – faithful to the original – and its hip black and orange dial is covered by a green tinted sapphire crystal that glows at the edges. The current retail price of the Milgauss is £6,050.
Oyster Perpetual Cosmograph Daytona: a Holy Grail watch for men prepared to wait
Immortalised by Paul Newman in the early 1970s and indelibly associated with the world of high-speed auto races, a stainless steel Daytona is the ultimate chronograph many men dream about. Introduced in 1963 to meet the demands of professional racing drivers with a tachymetric scale on the bezel, drivers could measure average speeds of up to 400 km p/h. When a stainless steel Daytona was unveiled in 2016 with a price tag of £8,250, fans went crazy and now have to decide whether to join the five-year waiting list. Ironically, white gold, Everose gold, yellow gold, platinum and Rolesor Daytonas (a combination of steel and gold) are readily available, including this absolute winner in a white gold case with a black Cerachrom bezel, steel and black dial and an Oysterflex bracelet made from a high-performance elastomer. The current retail price of this Daytona is £21,050.
Oyster Perpetual Yacht-Master II: for the man who has it all and isn't ashamed to show it
For some men, investing in a gold Rolex watch is a way of celebrating a milestone and letting the world know that he has 'made it'. In this case, the solid gold Yacht-Master II, weighing in at a heavyweight 44mm, fits the bill to perfection. Not only is it the largest Rolex watch, the Yacht-Master II is a purpose-built chronograph for yachting competitions. In other words, you would probably only buy this model if you had a yacht or you are a sailing fanatic. What is truly unique about the Yacht-Master II is its complex but wonderfully simple to use ring command bezel allowing its owner to set the crucial countdown time before the start of a race. This solid yellow gold Daytona model currently retails for £32,050.
Hopefully, this short guide will help you decide which Rolex Oyster Perpetual watch to buy ensuring that you get a timepiece which suits your personality, your lifestyle and your budget. For peace of mind, it is worth remembering that Rolex watches are not just certified as chronometers by the independent Swiss chronometer testing institute COSC, they are tested to the extreme by Rolex to earn the title of Superlative Chronometer with a five-year guarantee. Every mechanical watch that leaves Rolex's state-of-the-art manufacture is accurate to -2/+2 seconds a day, a tolerance rate that surpasses the already stringent standards of the independent COSC tests of -4/+6 seconds per day. Also, all the Oyster Perpetual models come with a minimum water-resistance of 100 metres. Happy hunting!