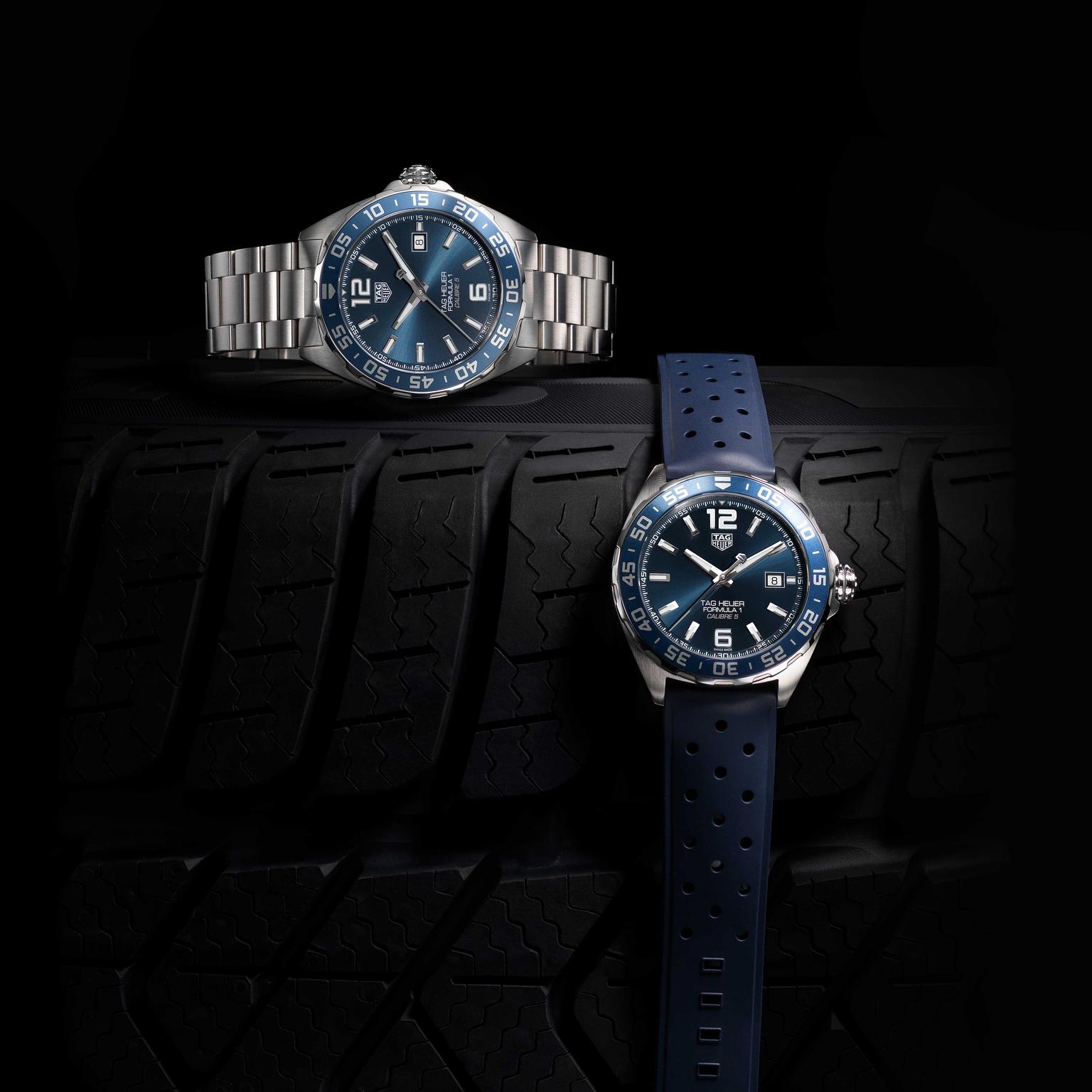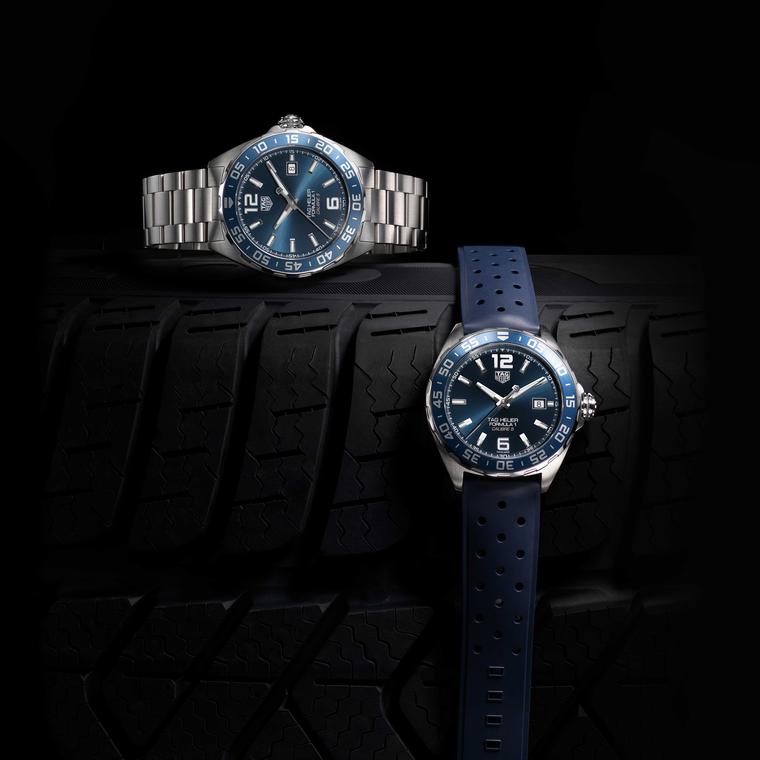 Watch lovers can't resist special editions that give their timepiece something different that stands out from the rest. For the committed horolophile, it is a chance to get a knowing look from a fellow-watch fan who can't quite work out which model they are wearing or simply an easy conversation opener. Bucherer, the Lucerne-based luxury watch and jewellery retailer, knows well the minds of watch fanatics. Family run since 1888, Bucherer is close not only to its clients' whims and wishes, but has deep connections with the most prestigious watch brands. The trust generated over generations of continuous collaboration with the watch industry has led to the creation of the Bucherer Blue Editions.
To date, 17 different Blue Edition watches have been created with a dozen of the most respected watchmakers including the likes of Audemars Piguet, Panerai, IWC, Piaget, Jaeger-LeCoultre, Tudor and IWC. And there is something for everyone from a diamond-set white ladies' Royal Oak Offshore to a discreet Longines men's watch.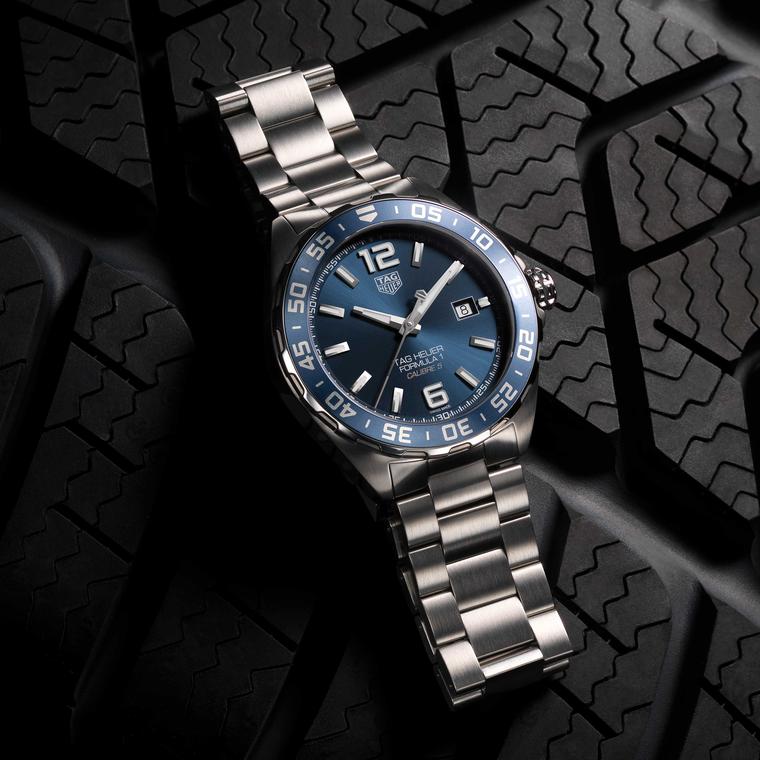 They are all quite different but the distinguishing feature is the presence of the elegant Bucherer blue, be it in a discreet detail, an entirely inky indigo dial or strap or as an azure flash of stitching on the leather strap.
And number 18 to join the illustrious ranks of the Bucherer Blue Editions is a TAG Heuer Formula 1. Billed as 'the casual sports watch for a fast-paced life' this is perhaps TAG Heuer's best-loved model thanks to its robust stainless-steel case, race-track inspired styling and all powered by the sturdy Calibre 5 automatic winding movement with a 38-hour power reserve.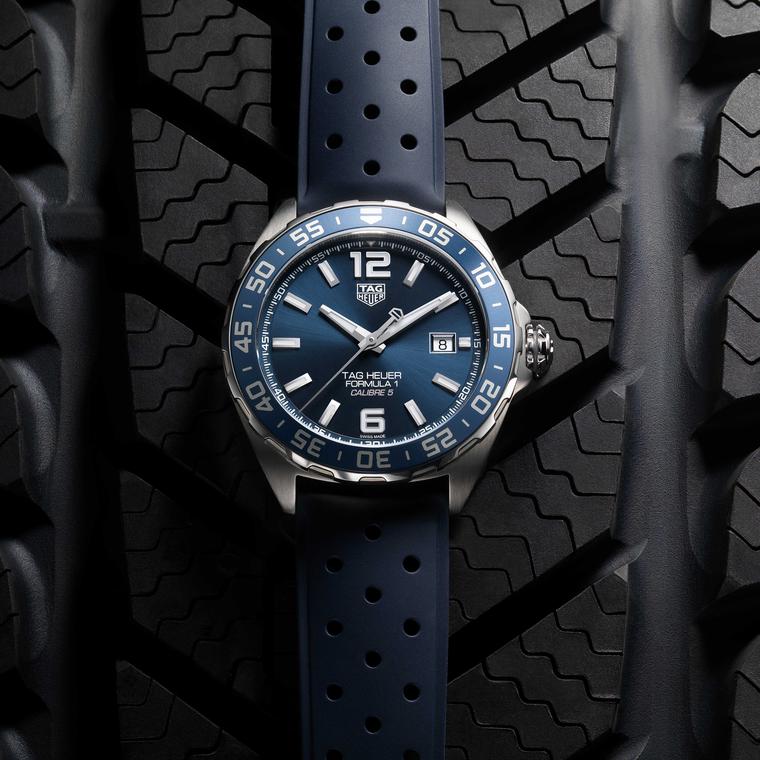 When the Bucherer team rolled up their sleeves in TAG Heuer's design studio in La Chaux-de-Fonds they co-designed what could be one the best-selling Blue Editions ever thanks to the universal appeal of the TAG Heuer Formula 1 and its great price point of £1,650. For a few hundred pounds extra, watch lovers can have a special edition watch of their own with all the guarantees that come with the union of the TAG Heuer and Bucherer names.
What sets the Bucherer Blue Edition apart from other Formula 1 watches is the handsome navy blue dial with a matching uni-directional aluminium 60-minute rotating bezel. To create a harmonious all-azure look the red stripe has been removed from winding crown. What's more, the watch comes with an additional interchangeable special blue rubber strap with perforations reminiscent of 1960's racer driving gloves. The back of the watch is engraved with the words: 'exclusively for Bucherer 1888'.
The TAG Heuer Formula 1 Bucherer Blue Edition watch includes an aluminium rotating bezel with a sixty minute scale.  Price £1650

TAG Heuer Formula 1 Bucherer Blue Edition will appeal to fans of motorsports who appreciate the rugged style of the watch as well and its design details that echo racetrack aesthetics. Price £1,650

The TAG Heuer Formula 1 Bucherer Blue Edition is powered an automatic winding movement with a 38 hour power reserve. Price £1650

The TAG Heuer Formula 1 is the latest to join Bucherer's ongoing series of special Blue Edition watches made exclusively for this Swiss-based retailer. Price £1650
Whether you are buying a watch for youreslf or as a gift, your choice will be on the wrist for decades to come. So when making that decision, the first choice should be not only which watch, but where to buy it, because someone like Bucherer can offer you something that little bit more special.