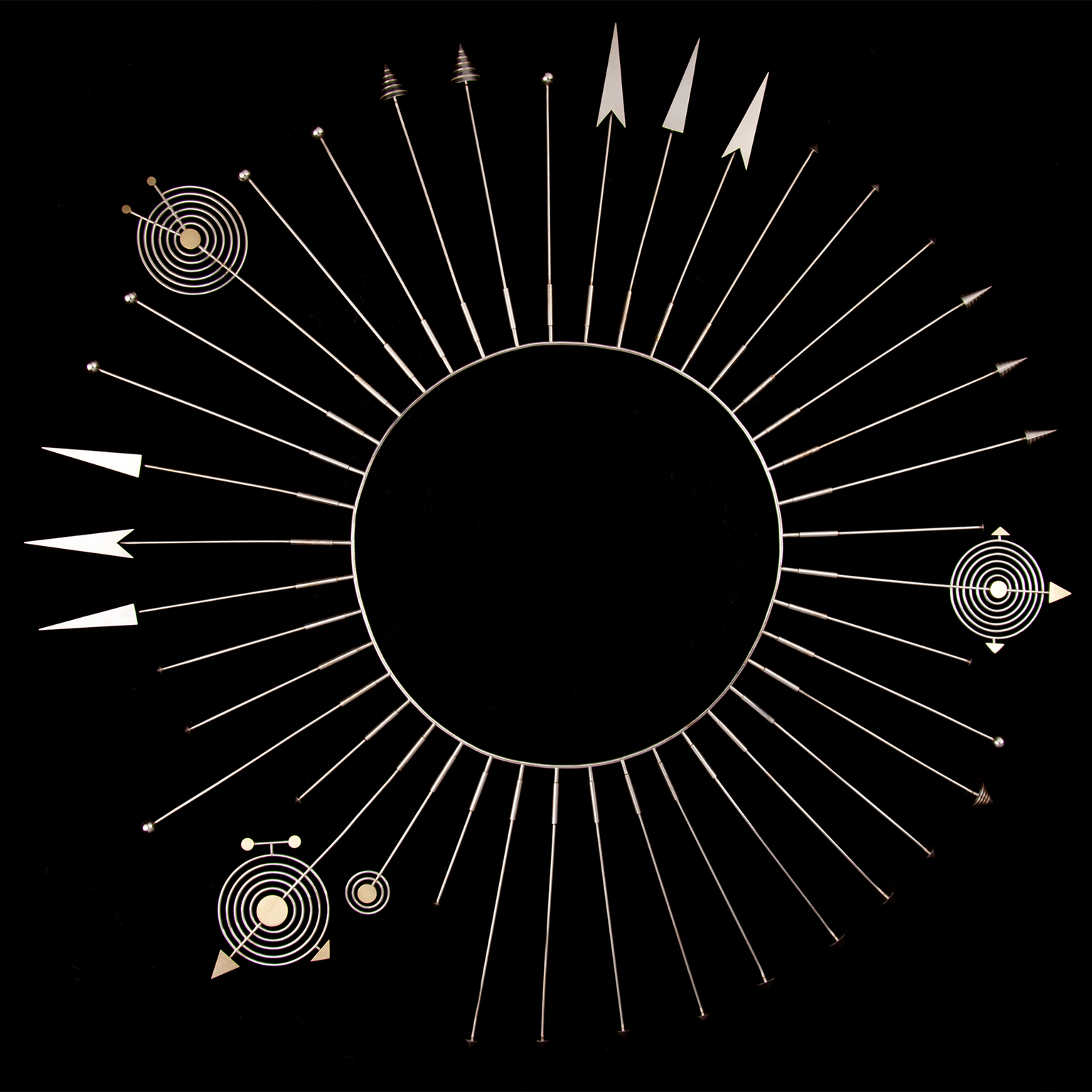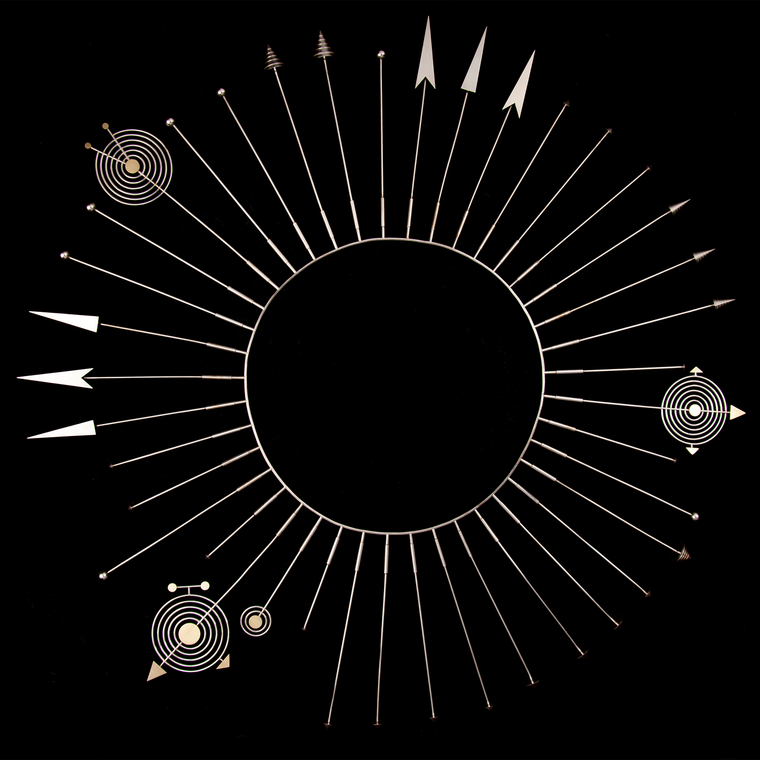 The list of accolades attached to Wendy Ramshaw's name is far too lengthy to list - both an OBE and a CBE for services to art are included - but let's just say that she is one of Britain's most decorated jewellery designers.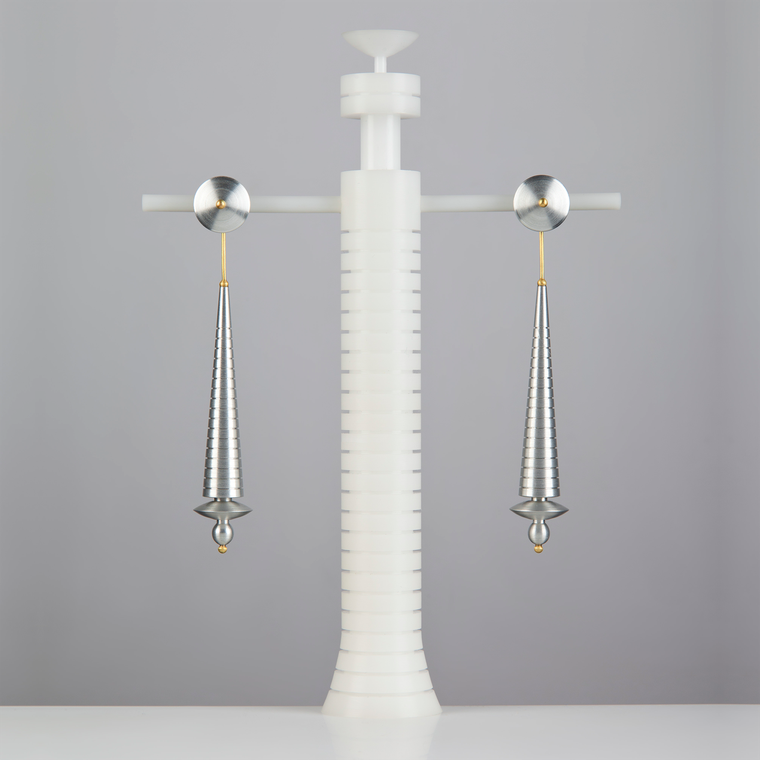 Ramshaw first won favour with a collection of colourful, flat-pack paper jewellery in the 1960s that customers of fashionable boutiques of the time, such as Mary Quant's Bazaar in London, had to build themselves. The company, called Something Special, was a collaboration with her husband David Watkins, who is also a successful jeweller and sculptor - he went on to head up the Royal College of Art's jewellery department and design the medals for the 2012 London Olympics.
Watkins and Ramshaw met in 1961 when they were both studying at the University of Reading and, after a whirlwind romance, were married a year later. While they have both built successful independent careers, the pair have woven their private and working lives together, drawing strength and inspiration from one another. They have also collaborated on many projects, and in 2009 Graham Hughes published a book about them called David Watkins, Wendy Ramshaw: A Life's Partnership.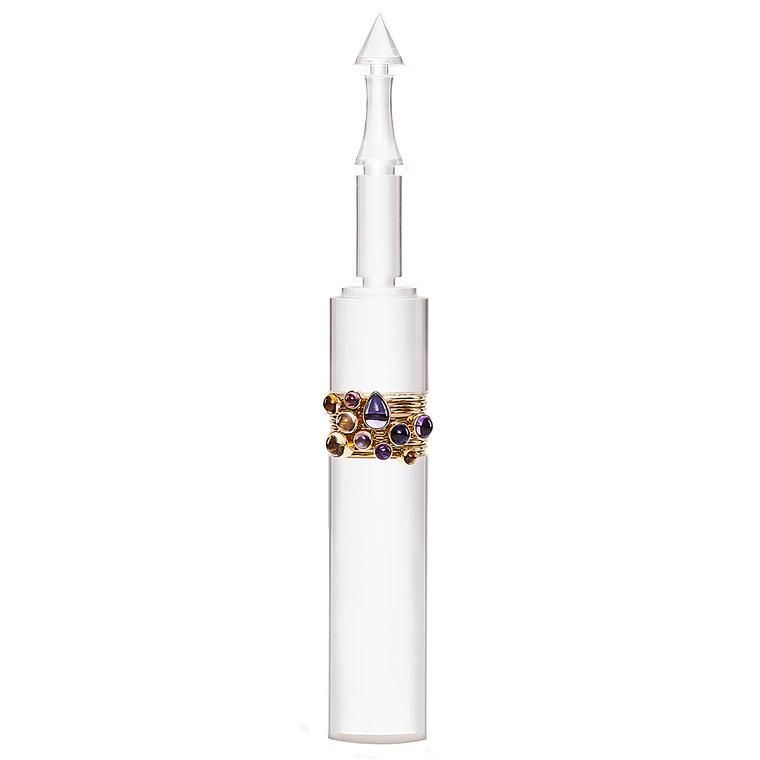 Ramshaw's signature design is her Ringsets - stacks of complementary gold rings, usually set with semi-precious gems displayed on ornamental posts, creating unusual sculptures. While jewellery shoppers are now
au fait
with
stacking rings
, when Ramshaw first developed the concept more than 40 years ago, it was radical, and it won her a Design Council Award for Innovation in 1972. 
Other pieces in Ramshaw's repertoire are big and sculptural - she creates large-scale metalwork and sculptures, including creating the gates to London's Hyde Park. A main source of inspiration for the designer is geometry, with circles and lines handcrafted in gold, intersecting and supporting each other.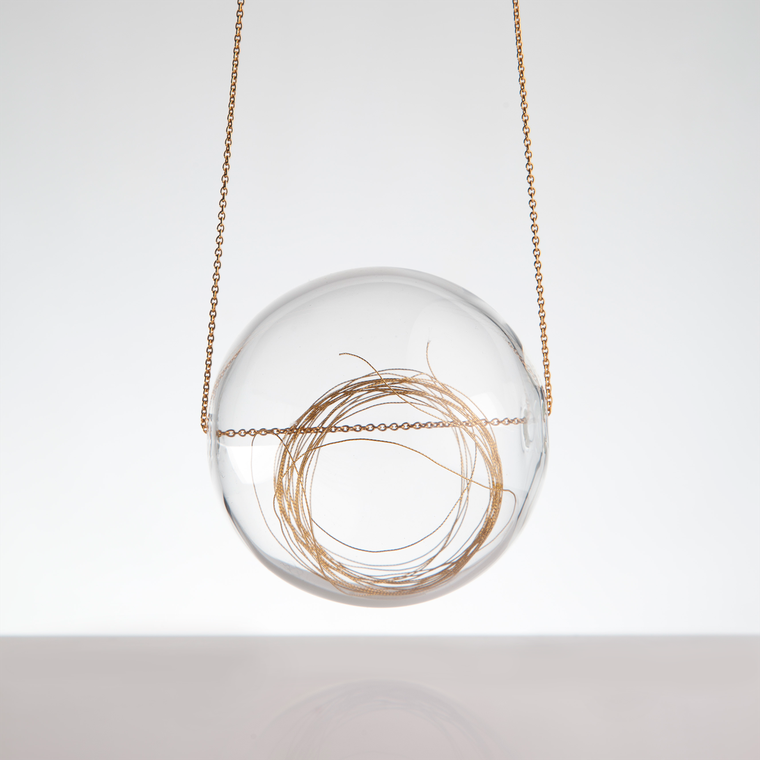 While Ramshaw's work is still relatively accessible - prices for her jewellery start at £1,000 - it can be hard to find, as once customers buy into her work, they seem to be reluctant to let go. "Wendy Ramshaw jewellery cries out to be worn, and it is also jewellery to be worshipped and treasured," says Christina Jansen, managing director of The Scottish Gallery, which holds the largest collection of Ramshaw jewellery in the world. "There is always demand for unique jewellery as special as Wendy's. When we hosted the exhibition The Inventor in 2013, which coincided with the touring exhibition of her Rooms of Dreams exhibition [currently on show at the Birmingham Museum & Art Gallery], we had clients fly in from all over Europe and America. We were overwhelmed with the interest."
One of Ramshaw's favourite lines is "jewellery is joy", and with such a dedicated following the world over, this is one of our most treasured British designers that has spread that joy far and wide.
British designer Wendy Ramshaw has been pioneering unique jewellery design for more than 40 years.

Wendy Ramshaw used turned anodised aluminium and gold for these pendant earrings, 2014.

Wendy Ramshaw's Lucciole pendant necklace traps gold thread within a glass sphere, 2009 (POA, The Scottish Gallery).

Wendy Ramshaw took inspiration from targets for this stack of yellow gold and diamond rings (POA at The Scottish Gallery).

Wendy Ramshaw created these yellow gold China Sea earrings in 1998 (POA at The Scottish Gallery).

Wendy Ramshaw, ahead of the trends, created these yellow gold and amethyst earrings in 1994 (POA at The Scottish Gallery).

Ramshaw's iconic ring stacks: 10 gold rings set with citrine, tourmaline, amethyst and iolite (POA at The Scottish Gallery).

Wendy Ramshaw's unique silver Sentinel necklace is tipped with yellow gold, 1990.