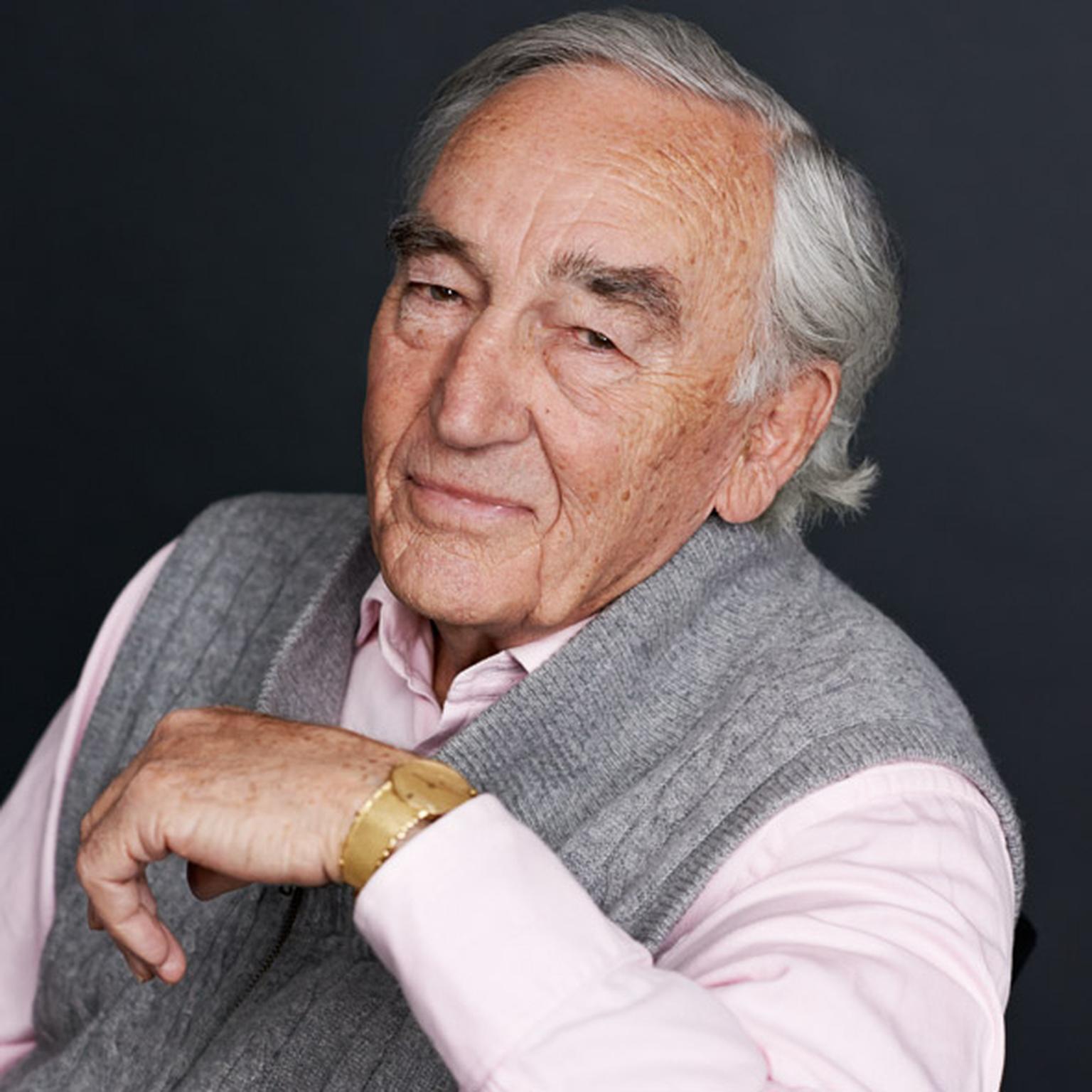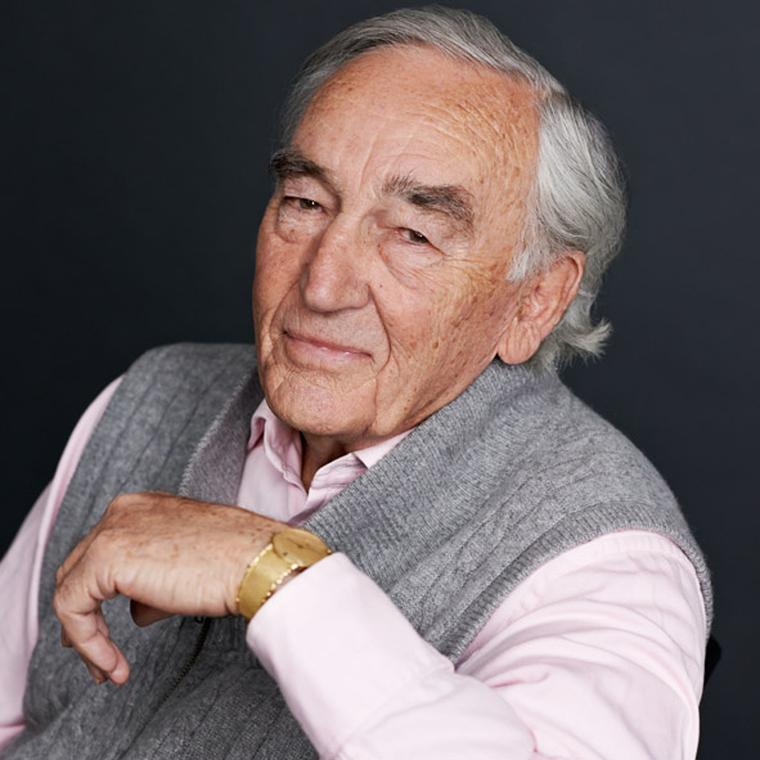 Post-war Britain was a bleak place. After the Second World War, the economy was in tatters, social conditions were dire and, in the jewellery industry, creativity was on hold. That was until the 1960s when a collective of exciting new British designers, which included John Donald, turned tradition on its head.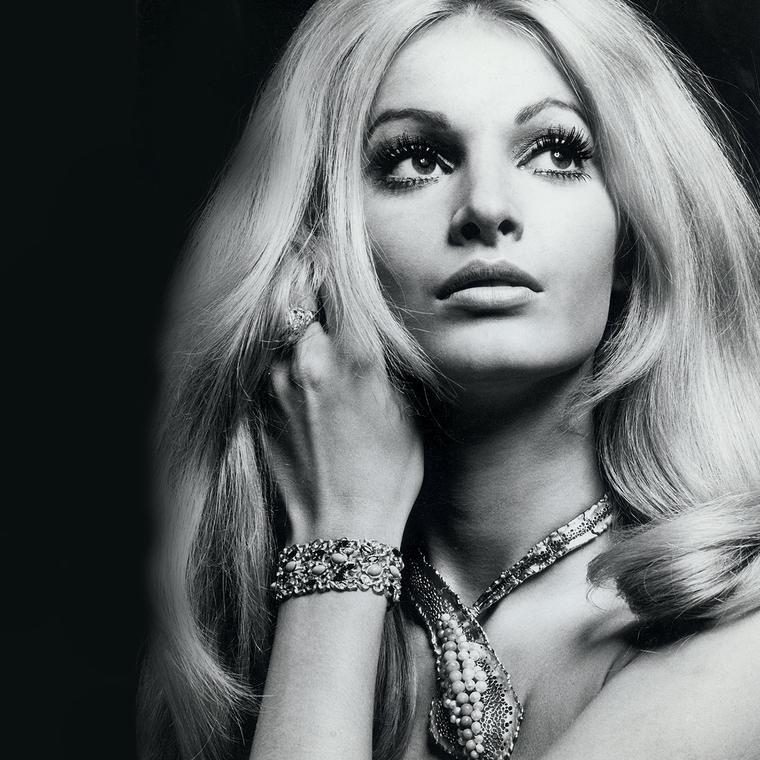 "From a design point of view, there had been absolutely nothing new for at least 20 years; everyone was copying Victorian or Art Deco styles," recalls John Donald of the mid to late 1950s - the time when he started out as a jewellery designer.
Donald, who was born in Scotland and moved to London to learn his trade at the Royal College of Art, didn't follow either of these styles. His unique jewellery is, even now, hard to pin down to a pithy one-liner. "Years ago, a young lady from a magazine asked me what sort of tradition I was following with my design," says Donald. "I told her, it's my tradition, I made it."
One word that can, and has, been used to describe John Donald's work is uninhibited. While he may not have felt bound to a style, his work does have hallmarks. His early experimentation with gold rods - a cheaper form of gold, which was all he could afford as a struggling designer - delivered a geometric edge to his work that has remained a favourite motif. As has a technique he calls bead and cup, which involves pouring molten gold into cold water, causing it to divide into beads filled with air bubbles that then form hollow cups as they cool.
This experimental nature chimed perfectly with the arrival of the Swinging Sixties and what Donald describes as the era's "hunger for new designs". Soon, his work, along with that of fellow jewellery agitators of the age such as Andrew Grima, began to be sought out by the rich and fashionable. While Donald says his work has never attracted "the Elizabeth Taylor type of women", his style did attract a clientele that had to be "very careful about their names", such as Princess Margaret and the Queen Mother.
Just as things were starting to look up for Donald, who upgraded his Bayswater workshop for a shop within the Schroders Bank building on London's Cheapside in the mid 1960s, the economy took a nosedive once again. Rather than pack-up shop, Donald took a more adventurous approach to riding out the recession by heading to Kuwait on the advice of one of his clients who had strong connections in the region.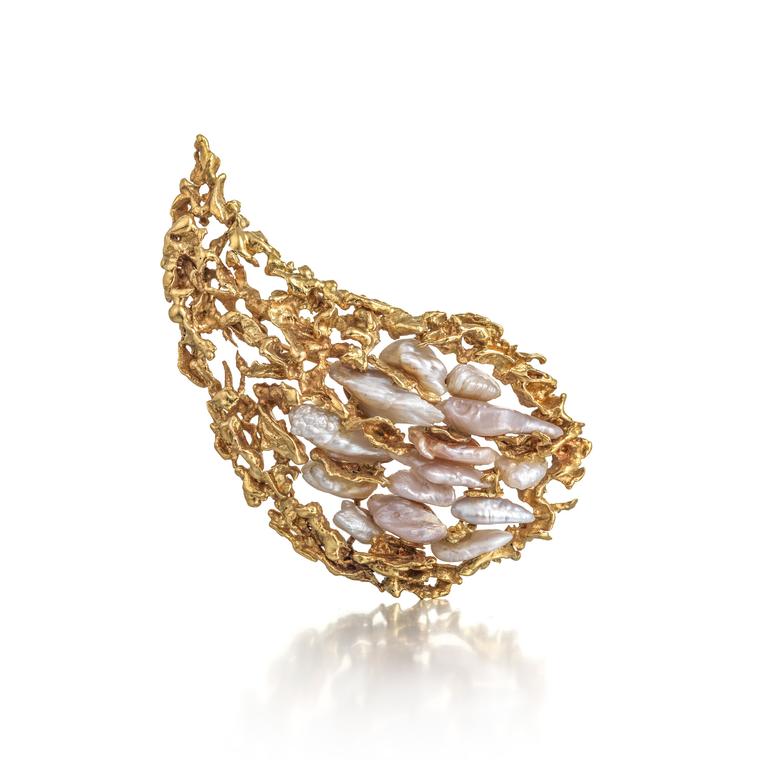 While his designs were priced much higher than the local jewels, Donald discovered an affluent clientele driven by a spirit of one-upmanship ready to buy into his renegade approach. The success of these trips more than made up for a lack of sales at home - something that didn't go unnoticed by rivals. "I soon found that all the airplanes going to Kuwait were full of British jewellers, so had to move on to Bahrain and then Dubai," he laughs.
John Donald is now in his late 80s but is still working; producing about one commission a month, though he says he no longer does the close work himself. He has loyal customers who still buy from him and, much to his delight, so do their grandchildren, some of whom have asked him to remodel original designs to suit their tastes. Last year, he co-wrote a book with Russell Cassleton Elliott called Precious Statements, a project so big that he "almost regretted doing it", but one that assiduously charts the adventures of this Great British jewellery pioneer from supplementing his early earnings by modelling, to treasure hunting in the Middle East.       
18ct yellow gold brooch with an irregular-cut rutilated quartz by John Donald in 1967. Collection: The Worshipful Company of Goldsmiths.

John Donald made this gold bracelet and necklace in 1970, set with turquoise and pearls.

John Donald's Cornucopia brooch used gold nuggets and pearls from the Scottish River Tay, 1966. Collection: The Worshipful Company of Goldsmiths.

John Donald with HRH Princess Margaret, who was presented with a gold brooch set with pearls and diamonds, in 1970.

John Donald yellow gold ring, set with a baroque South Sea pearl surrounded by pink and blue sapphires, made in 1992.

These earrings and brooch, set with rods of gold, emeralds and baguette diamonds, was created by John Donald in 1965.

In 1969, John Donald used irregular gold nugget shapes and diamond drops to create this necklace and earring set.

Portrait of John Donald by Mary McCartney, 2015.