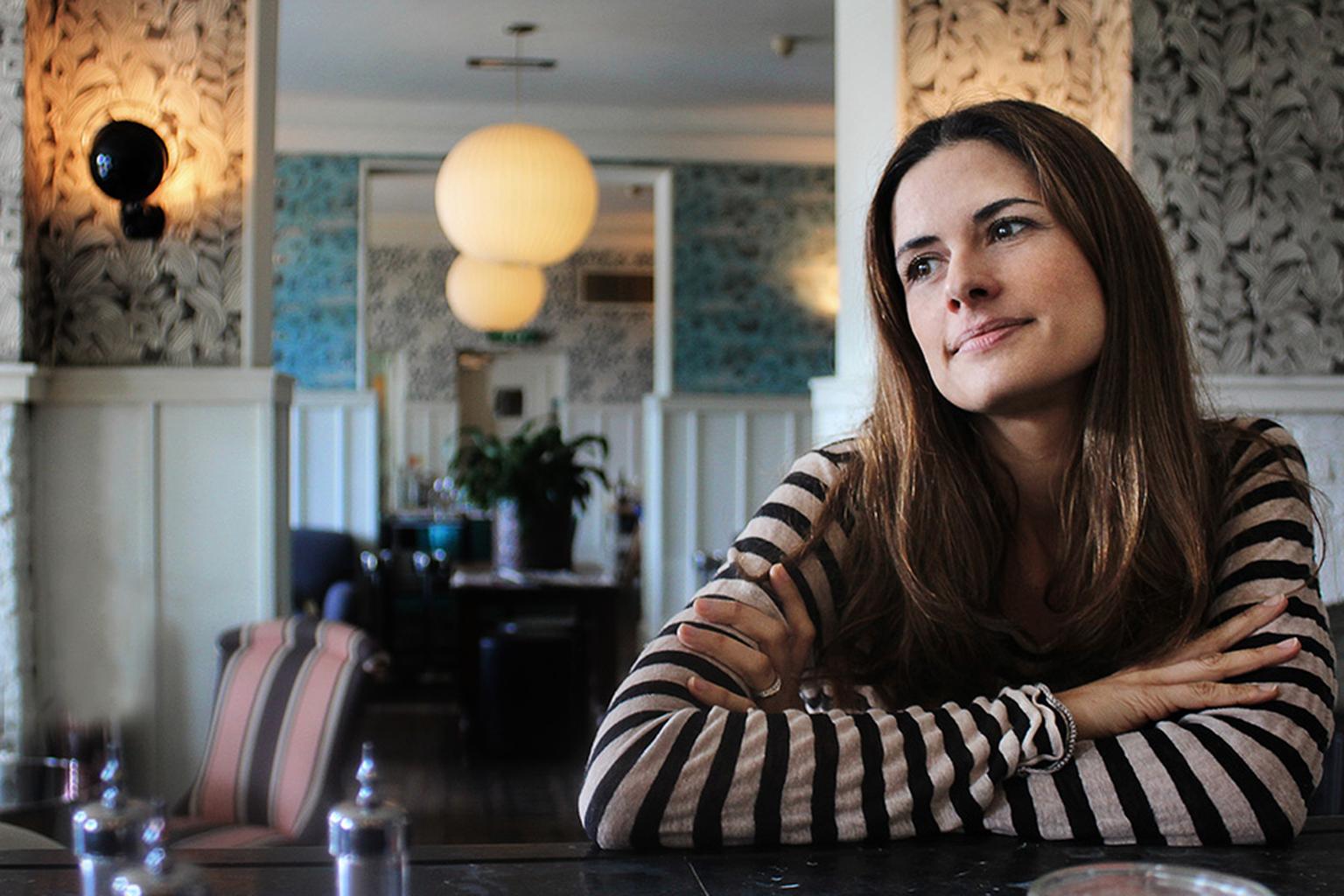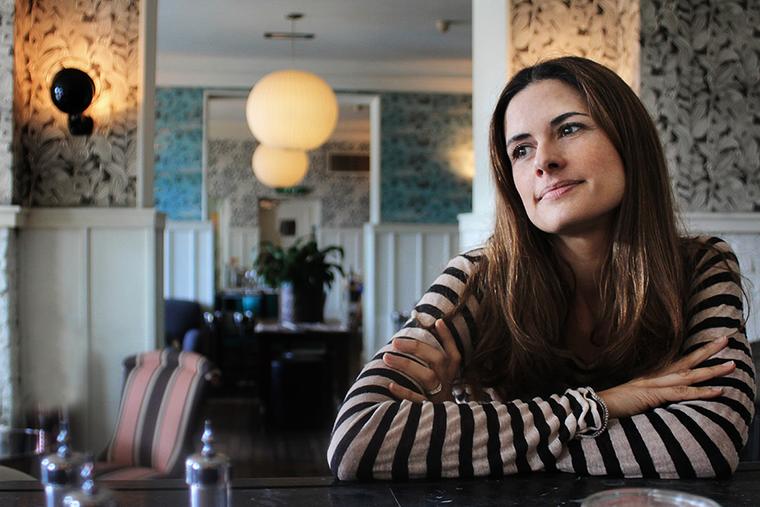 By founder of Eco-Age and the Green Carpet Challenge (GCC), Livia Firth
I was talking recently with the ever-inspiring Amanda Harlech about the spiritual origin of jewellery and its key importance to the development of many civilisations, something that is reinforced in the wonderful El Dorado exhibition at the British Museum. 
Very rarely does one feel transported to another world where creative, spiritual and semi-mystical influences all merge to deliver stunningly beautiful decorative art. As quoted in a review, "For the north Andean people, gold was not a crude symbol of wealth, it was holy and alive. Gold glitters. The way it caught the light mirrored the divine power of the sun: if you wore a gold headdress and gold breastplate it brought you nearer to the sun's magic."
And this is where Eco-Age - my ethical brand consultancy - the Green Carpet Challenge (GCC) and Chopard complete this beautiful circle: by having a luxury brand embrace the origin of its primary precious raw material, Colombian gold.
But how did I get here and have the opportunity to work with the visionary Caroline Scheufele, Co-President of Chopard? 
When I started the Green Carpet Challenge (GCC) I was driven by a passion to not only develop and deliver a sustainable and ethical journey for brands, but also to add value through it - no matter how seemingly insurmountable the challenges.  By building and developing industry-leading initiatives that can set a benchmark for global brands such as Chopard, in their sustainable journeys we are able to start changing perceptions and truly make a difference.
In 2009 we launched the Green Carpet Challenge, originally to raise the profile of sustainable fashion on the red carpets and address the huge issues of its sourcing and supply.  Since its launch we have involved all the top fashion designers internationally and an array of A-List celebrities.  We further developed this by creating the 'GCC Brand Mark' (GCC®), and within a year of launch this has become recognised as one of the principal brand marks in global fashion and a guarantor of sustainable excellence.
In our unique partnership with Chopard we have launched together its 'Journey to Sustainable Luxury' by forging a philanthropic relationship with South America's most influential mining NGO, the Alliance for Responsible Mining (ARM).
It is a shocking truth that 100 million people worldwide depend on artisanal and small-scale mining for their survival. Artisanal and small-scale miners account for only 10% of global gold supply, but an unbelievable 90% of the labour force in gold extraction.  Something had to be done.
Working alongside ARM, Chopard has begun to transform the lives of artisanal gold miners in small, remote South American community mines in Colombia, providing social welfare, education and training whilst protecting the natural resources and wildlife habitats they depend on in the Amazonian rainforest. 
The culmination of the first stage of our journey saw Chopard create a Green Carpet Collection of high jewellery. Launched in May 2013 at the Cannes Film Festival, it was crafted using Fairmined gold from the South American mines and fully certified RJC diamonds. 
At The Venice Film Festival in September 2013, further pieces of the 'Green Carpet Collection' were launched. The new year has just started, and we already begun with Cate Blanchett winning a Golden Globe wearing a pair of stunning Green Carpet Collection earrings from the Chopard high jewellery collection.  More exciting initiatives are going to unfold as the months go by so watch out for our next adventures.
As the wonderful short movie directed by Mary Nighy, HANDPRINT, tells, we all wear the stories of the people behind our clothes. Jewellery is no different. In fact, like the El Dorado exhibition, which "challenges the poverty of our imagination", our partnership with Chopard is challenging the poverty of our combined imaginations by ensuring all people in the supply chain are valued and treated as equals.  To all our combined benefits.
Livia Firth
The Chopard Fairmined white gold and diamond cuff and earrings worn by Marion Cotillard at the Cannes Film Festival 2013 - the first pieces in Chopard's Green Carpet Collection.

18ct Fairmined white gold grains, destined to be transformed into a Green Carpet Collection jewel, arrive at Chopard.

The necklace worn by Virginie Ledoyen on the Venice Film Festival red carpet is the third jewel in Chopard's Green Carpet collection, created in collaboration with Eco-Age. Comprising 144 hand-cut diamonds, each sourced from Chopard's responsible business partner the IGC Group, the gems are set in white gold sourced from Fairmined-certified mines.

Set with 72 marquise-cut diamonds, Chopard's Green Carpet Collection earrings are certified by the Responsible Jewellery Council (RJC) and crafted from Fairmined white gold.

Livia Firth wears an eco-friendly Gucci gown at the Cannes Film Festival 2012 as part of her Green Carpet Challenge.

Marion Cotillard wore Chopard's Green Carpet Collection jewels for their first outing on the red carpet at the Cannes Film Festival 2013.

Actress Virginie Ledoyen debuted a stunning diamond Chopard necklace from the Green Carpet collection comprising 144 hand-cut diamonds set in Fairmined white gold at the Venice Film Festival 2013.

Livia Firth pictured with Caroline Scheufele and her husband, actor Colin Firth at the launch of the third piece in Chopard's Green Carpet Collection at the Venice Film Festival. Livia wore a second-hand Marni dress, which she bought at Convivio in Milan, a half-price market where all the profits go towards supporting Italian AIDs charity Anlaids.

Livia Firth and Caroline Scheufele joined forces to create Chopard's first pieces of ethical high jewellery, the first pieces of which were launched at the Cannes Film Festival 2013.

Livia Firth and Caroline Scheufele at the press conference announcing the launch of the third jewel in Chopard's Green Carpet Collection. French actress Virginie Ledoyen is pictured in the background.

The third star to accept the Green Carpet Challenge was Cate Blanchett at the Golden Globe Awards in January 2014. She wore a pair of laurel earrings in white gold and diamonds - the latest jewels in Chopard's Green Carpet Collection.

Livia Firth kindly offered to write for The Jewellery Editor exclusively for our inaugural Green Week.