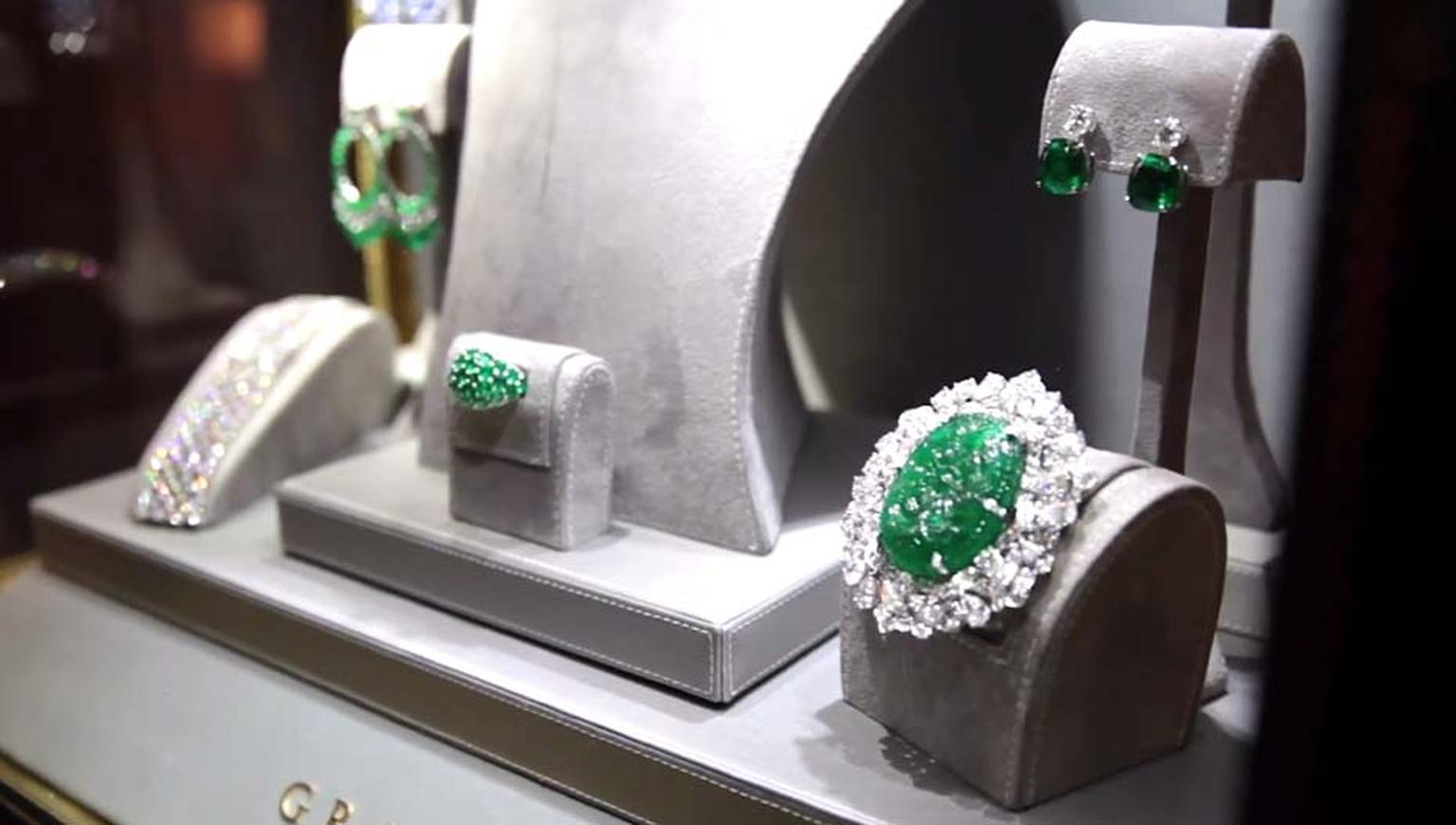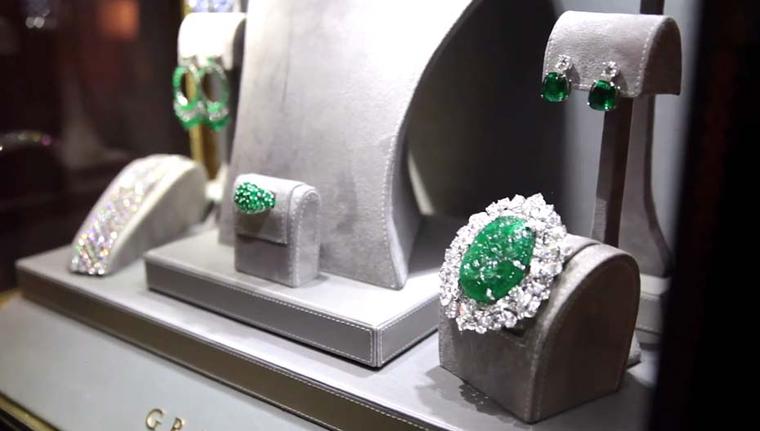 Our red carpet correspondent for the LA Awards Season, Rachel Garrahan, went behind the scenes at the 2014 Screen Actors Guild Awards and caught up with Graff Diamonds to learn about its unique approach to red carpet events.
With the guarantee that the world will be watching, many jewellery houses loan their pieces to stars for the red carpet. But Graff chooses to do things differently by hosting the SAGs Green Room, where stars can relax before taking to the stage.
This is no ordinary way of getting noticed, as only those with Green Room access get to see the magnificent Graff jewels on display, including a 150ct Columbian emerald and a 45ct diamond cushion ring.
In our latest video, enjoy an exclusive look at the iconic jewellery on display in this year's Graff Green Room, introduced by Eduard Van Der Geest, Director of Sales at Graff.
This exquisite 150ct carved Columbian emerald was among the highlights in Graff's Green Room.

A 45ct colourless cushion cut diamond ring on display at the Graff Green Room during the Screen Actors Guild Awards 2014.

Graff also displayed an array of diamonds jewels, including necklaces, bracelets, rings and earrings.

Graff diamond necklace in the 2014 SAGs Green Room.

The empty stage awaiting the award winners' speeches at the 2014 SAG Awards.

A selection of one-off emerald and diamond jewels on display in Graff's Green Room at the Screen Actors Guild Awards 2014.