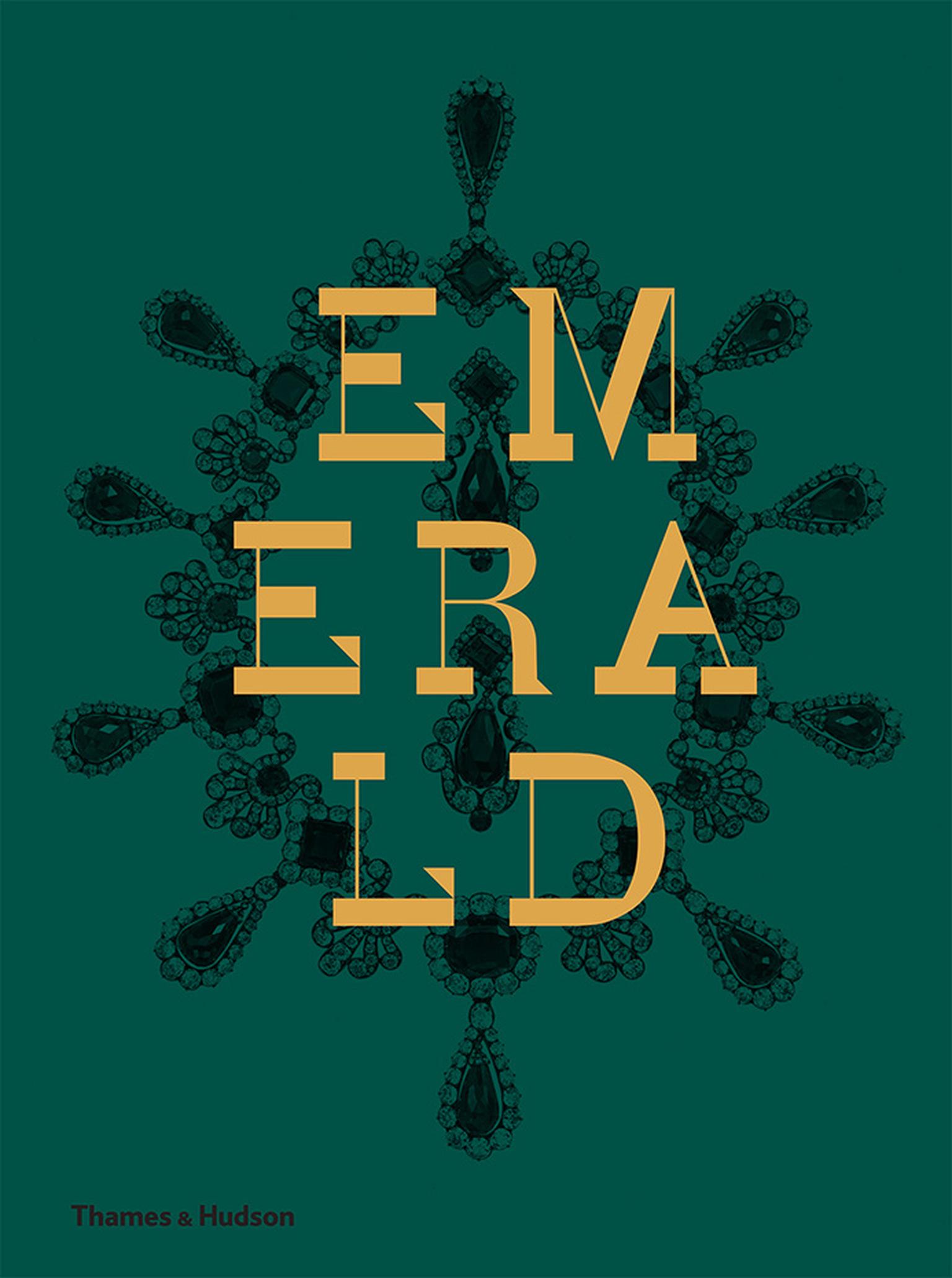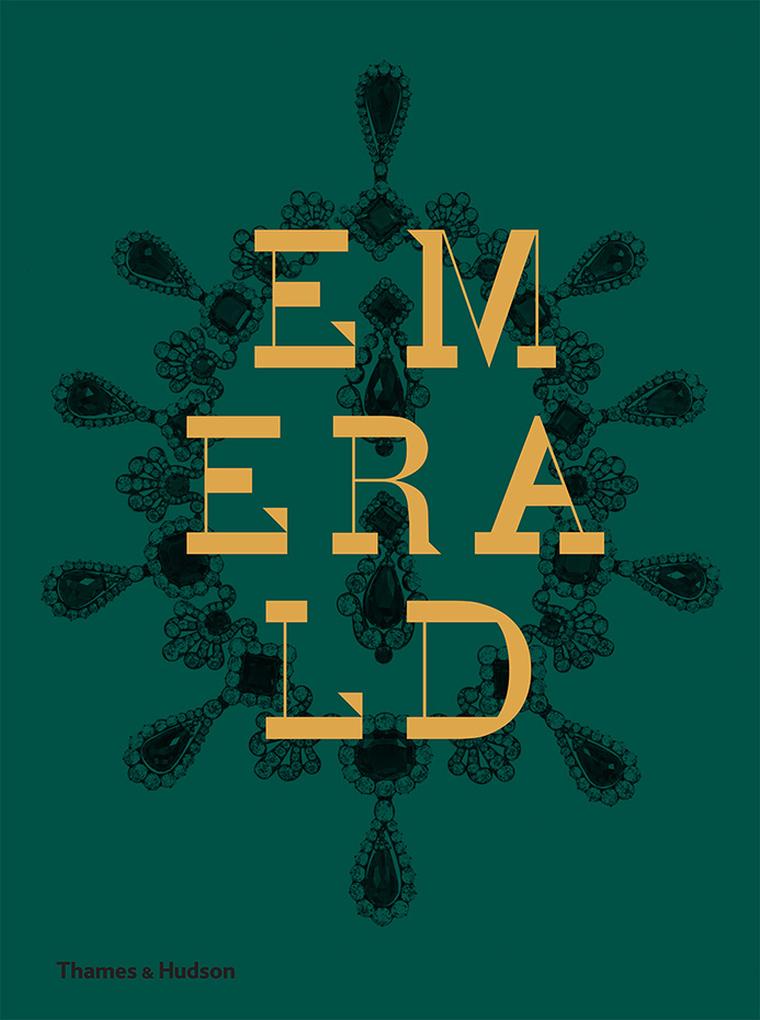 The vivid green gem that has lit up the world with its opulent beauty for centuries is celebrated in a lavish new coffee table book by Thames & Hudson, titled, simply, 'Emerald'. 
A feast for all the senses, the book features page after page of exquisite emerald jewels dating from the 17th century to the present day, interspersed with text written by luminaries of the jewellery and fashion worlds exploring the history of this colourful gemstone and its enduring popularity with style icons, past and present.
A definitive guide to this most regal of gemstones, which was first discovered more than 5,000 years ago and is 20 times rarer than a diamond, 'Emerald' opens with an introduction by Franca Sozzani, editor of 'Vogue Italia'. Sozzani examines emeralds in the context of of art, advertising and fashion, illustrated by images of the gemstone's famously glamorous fans, including Elizabeth Taylor and Angelina Jolie, wearing their favourite emerald jewels.  
The middle pages of the lavishly illustrated 256-page book are devoted to showcasing the finest emerald jewels in history, as chosen by Joanna Hardy, a highly regarded jewellery and gemstone expert who regularly appears on the BBC's 'Antiques Roadshow'. Many of the 200 pieces - from royal emeralds that once belonged to 19th-century Maharajas to iconic pieces by Cartier, Boucheron and Bulgari - have never been seen by the public before, and certainly never side-by-side in such spectacular company.
The final section of the book is written by globetrotting author Jonathan Self, who has had a long-standing love affair with emeralds. He explores the secrets of the emerald trade via legends and myths, interviews with jewellers and gemologists, and visits to the significant areas in which emeralds have been discovered, including Cleopatra's lost emerald mines and the world's largest emerald mine in Zambia.
It has been a magnificent year for emeralds. In January the Pantone Institute named emerald the official colour of 2013 (read more here). So it is apt that this mesmerising, historically important gemstone should also go out with a bang. Published on 16 December 2013, just in time for Christmas, you can order your copy of 'Emerald' on the Thames & Hudson website.
A seam of raw emerald at Kagem, the world's largest emerald mine in Zambia. Image: Errol Rainey

Sorting emeralds at Kagem, the largest emerald mine in the world in Zambia. Image: Errol Rainey

One of the hundreds of jewels featured in the new Thames & Hudson book 'Emerald' is this one-of-a-kind watch, circa 1600, from the Cheapside Hoard, set in a single large hexagonal Colombian emerald crystal with a hinged lid. © Museum of London

Emerald, diamond and enamel rosary, once owned by Queen Maria Antoinette (1805-1877). Image: Sotheby's Picture Library.

A parure of emerald jewels circa 1762-1765. The vibrant green stones were reputed to have been a gift from Catherine the great to the second Earl of Buckinghamshire. Image: Albion Art.

The Cartier Timken necklace, designed in 1925 and one of the most important examples of Cartier jewellery from the art deco era. It is set with three rare Mughal emeralds carved on the front and reverse weighing 71.91ct, 30.27ct and 29.21ct, sapphire beads, buff-top cabochon sapphires, emerald beads and diamonds. Image: Siegelson, New York.

A Lamp clip dating from 1929 by Van Cleef & Arpels in platinum, set with a ruby, emeralds, moonstone, diamonds and an 8.19ct carved emerald © Van Cleef & Arpels

Tutti Frutti bracelet with carved rubies, sapphires and emeralds with diamond accents, by Cartier New York, circa 1928. Jacques Cartier brought these carved emeralds, rubies and sapphires back from his many buying trips to India. Image: Hancocks of London Archives

The emerald engagement ring that belonged to The Duchess of Windsor. Image: Sotheby's Picture Library.

Sita Devi, Maharani of Baroda, commissioned Van Cleef & Arpels to make this Baroda Necklace, set with 13 luscious cabochon-emerald drops totalling 154ct, featured in 'Emerald' by Thames & Hudson.

A Seaman Schepps bracelet that once belonged to Andy Warhol, circa 1940, designed using emerald, rock crystal, moonstone and diamond. Image: Seaman Schepps

Also pictured in Thames & Hudson's new 'Emerald' book is this Cartier snake diamond and emerald necklace, named 'Eternity' and dating from 1997, set with two emeralds weighing more than 200ct each. © Cartier/Cartier Archives.