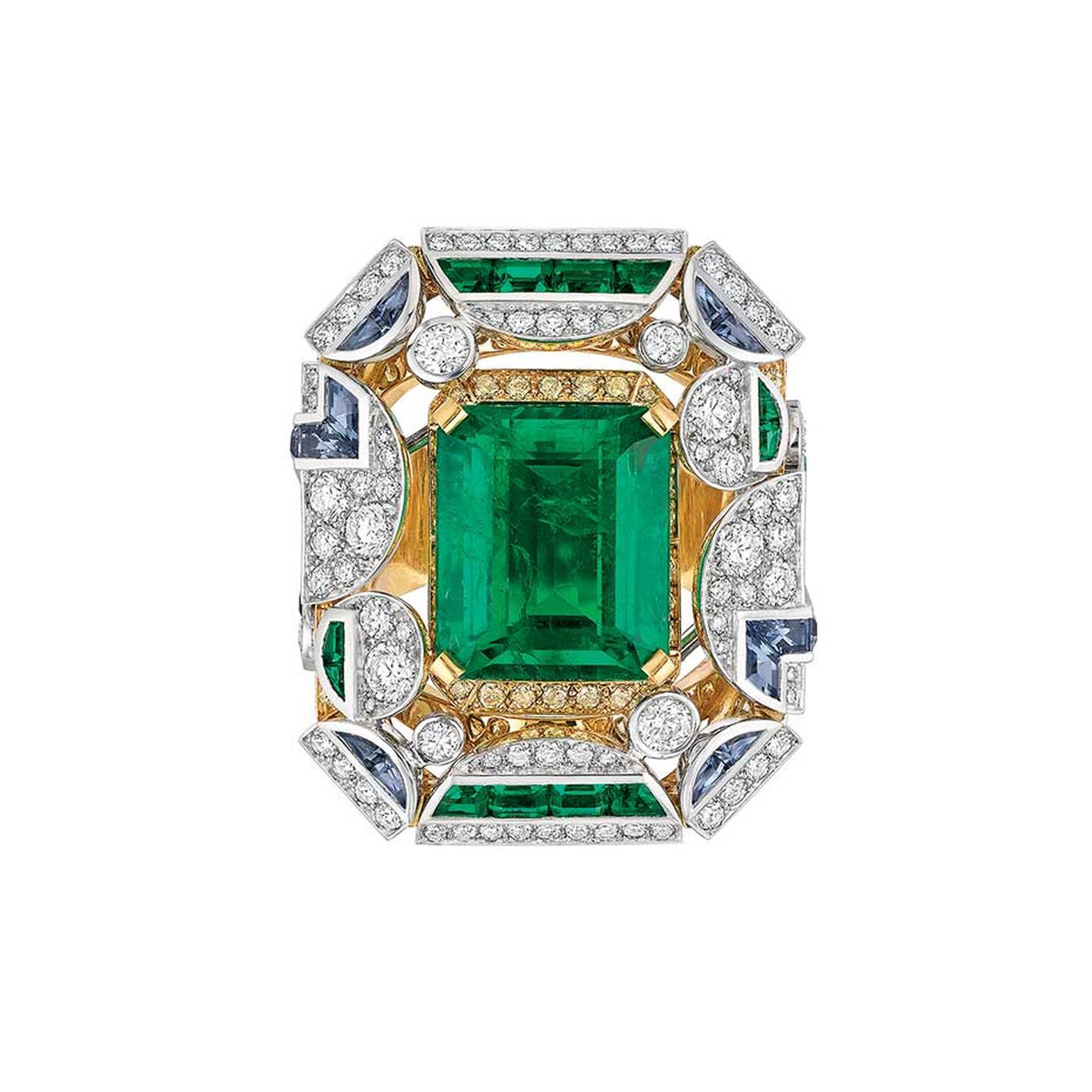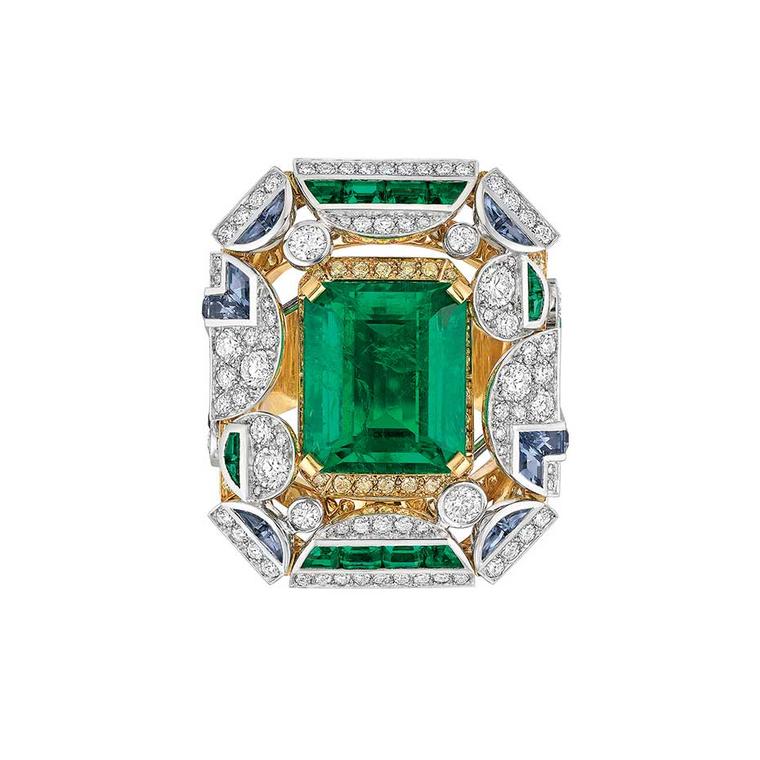 By Åse Anderson
At the start of 2014 we predicted that this year would see a wealth of spectacular jewels set with top quality emeralds. Now, as the year draws to a close, I am sure you will agree that the amazing emerald jewels we have encountered over the past 12 months speak for themselves.
Dwindling supplies of the lush, green gemstones have seen jewellers falling over themselves to create out-of-this-world designs with astronomical price tags to match. Colombia supplies the majority of the world's finest emeralds, and the slowdown in the mines' yield has pushed the price of Colombian emeralds even higher.
More fragile than diamonds and sapphires, emeralds score between 7.5 and 8 on the Mohs scale, and an emerald ring requires more care in wearing than a jewel set with a more robust stone. Emeralds of a good colour without inclusions are so rare that they are deemed to be more valuable than a diamond of the same carat weight. The emerald rings that we have selected more than hold their own when compared to any other gemstones.
The exotic green colour of the cabochon-cut gem positively glows against the diamond-set white gold in this Amrapali emerald ring, while the thin band of yellow gold adds an extra dimension to the Graff emerald ring, without detracting from the lush beauty of the central stone.
Earlier this year Boodles unveiled Greenfire, a high jewellery collection set with untreated Colombian emeralds. The unusual setting of the one-of-a-kind emerald ring emphasises the beauty of the 8.65 carat cushion-cut emerald, surrounded by round brilliant-cut diamonds. 
With an unusual and beautiful design, the serpent emerald ring by Star Diamond features a 17.49 carat Old Mine Colombian emerald with historical provenance set in white gold and diamonds.  
Inspired by the Corolle fashion line created by Christian Dior in 1947, Dior's 2014 high jewellery collection of the same name mimics the drapes and folds of the legendary designer's couture gowns. In white gold, diamonds and emeralds, the Corolle Jour emerald ring brings to mind the refined, pleated silhouette of the fashion designer's iconic Aladin dress from 1957.
There is nothing like a Biennale des Antiquaires in Paris to get the jewellery designers' creative juices flowing, and this year was no exception. The bold and colourful Extremely Piaget collection was created especially for the Biennale to celebrate the Maison's 140th anniversary. Ropes made out of rose gold weave their way around one very stylish Piaget emerald ring, set with a 7.30 carat cushion-cut emerald resting comfortably at the top. A cushion-cut emerald, this time weighing in at an impressive 17.48 carats, also takes centre stage in another Extremely Piaget ring in platinum set with cabochon-cut turquoises, sapphires and emeralds.
Also for the 2014 Biennale, Chanel launched the Café Society collection, which features many exceptional gemstones set into effortlessly chic designs. This colourful Café Society ring, encircled by blue gemstones and yellow diamonds, is one of the most stylish emerald rings we have seen this year.
The annual Tiffany Blue Book is always bursting with spectacular pieces and this year, three exquisite emerald rings were among the many jewels that caught our eye.
Why settle for one centre stone when you can have seven? One of our most exciting homegrown designers, Shaun Leane, is the master of creating pieces that challenge our conceptions of what a jewel should look like. His white diamond and emerald ring, from the new Aerial collection, combines radiant coloured gemstones and delicate detailing to convey a sense of motion and lightness.
Given the calibre of emerald jewels that 2014 has produced, and the ever-increasing value of this gem, there is no doubt that it has been another outstanding year for this magical green gemstone.  
Amrapali emerald ring with diamonds in white gold.

Boodles Greenfire emerald ring, set with a single emerald surrounded by pavé diamonds and two brilliant-cut diamonds designed to look like entwined forest foliage.

Dior Archi Dior Corolle Jour emerald ring in white gold with diamonds, based on an archival sketch of a Dior dress dating from 1947.

A front view of the Dior Archi Dior Corolle Jour emerald ring.

Graff emerald ring in white and yellow gold, set with a 3.78ct round-cut emerald and diamonds.

Extremely Piaget ring with a 17.48ct cushion-cut emerald in platinum set with cabochon-cut turquoises, sapphires and emeralds.

Extremely Piaget ring in yellow gold with a 7.30ct cushion-cut emerald surrounded by gold ropes.

Shaun Leane Aerial emerald ring with diamonds.

Star Diamond emerald ring, set with a rare 17.49ct Old Mine Colombian emerald and diamonds.

Top to bottom, Tiffany & Co. Blue Book Collection emerald ring with diamonds set in platinum and gold; emerald ring with white and yellow diamonds set in platinum and gold; and emerald ring with diamonds set in platinum.

Chanel Café Society Morning in Vendome emerald ring.