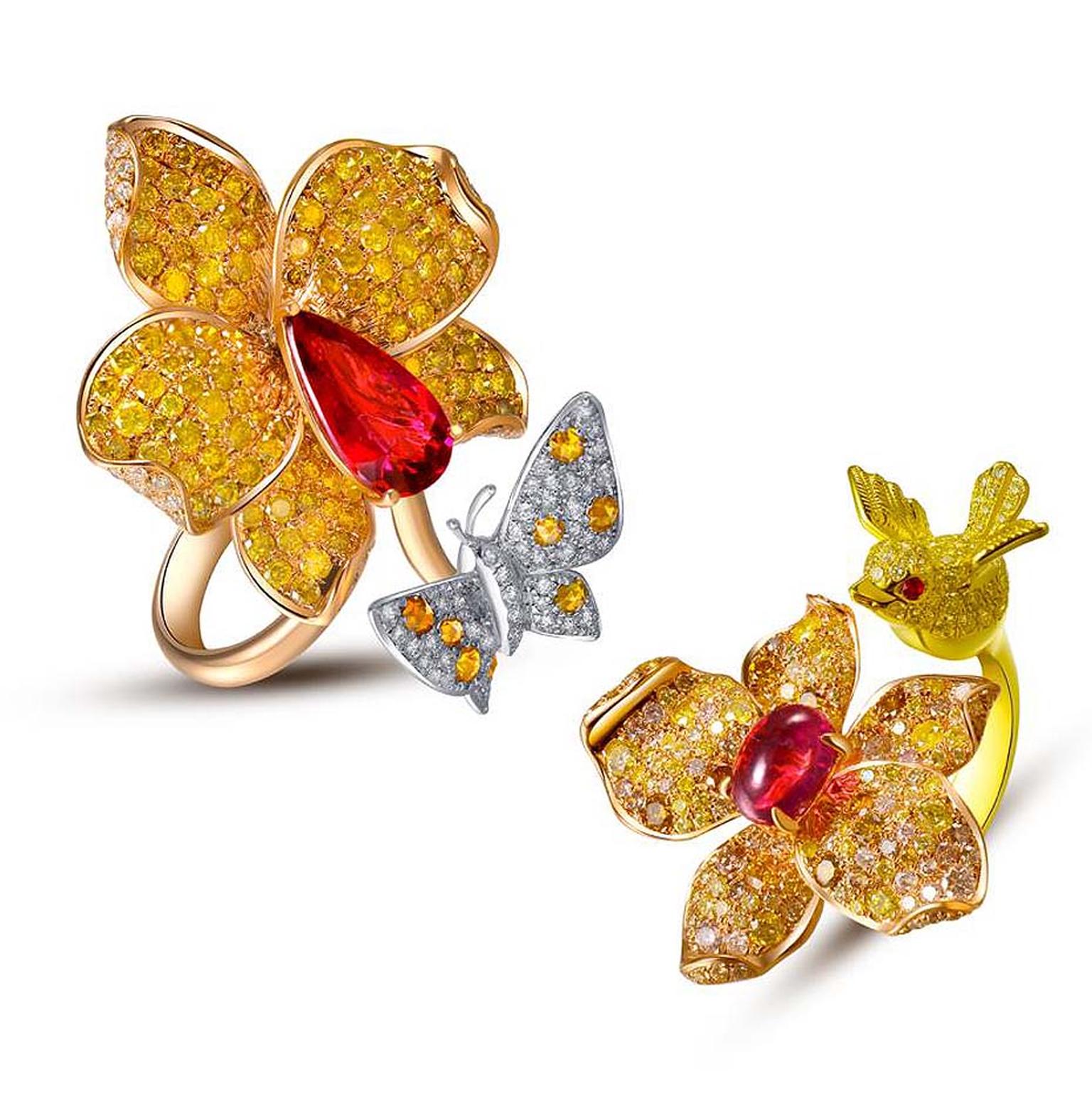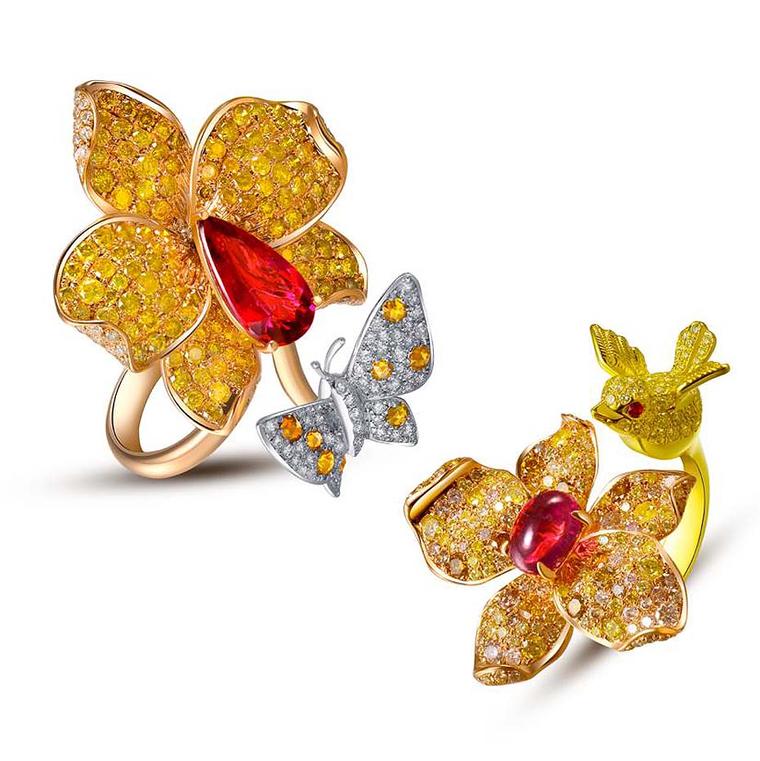 By Anne Scott in Dubai
When it comes to jewellery exhibitions, Dubai International Jewellery Week (DIJW) is one of the most influential in the Middle East. Since its inception 18 years ago, the four-day fair has gone on to attract hundreds of exhibitors, draw tens of thousands of visitors and contribute billions of dollars towards the amount of gold and jewellery purchased in the UAE each year. And the latest show, just like previous years, promises a luxurious assortment of fine jewellery and watches from the region and beyond.
Among the local and international exhibitors showcasing their finery at this year's exhibition is homegrown jeweller Dhamani. Located in the fair's Luxury Avenue, this Dubai-based jewellery house will offer visitors the opportunity to purchase a kaleidoscopic selection of stones, including Dhamani's exclusive natural yellow diamonds and unique blue diamonds. 
Flying in from nearby Lebanon is Antoine Hakim with his selection of beautifully cut diamonds, stunning wedding band sets and exclusive bridal jewellery. With a tag-line of 'opulence carved in stone', a mosey around here is a must for any bride-to-be. Representing Turkey in rather fine fashion is Zela, a stunning jewellery house set to show a range of pearls, precious stones and platinum pieces alongside a one-of-a-kind set of Colombian emerald, diamond and white gold jewels. This unique collection has been made especially for the Dubai show and boasts over 45ct of gemstones.
Other exhibitors to watch out for include Forever Jewels from Singapore and TosA from Japan. The former recently celebrated 10 years in the Middle East, while the latter is set to offer jewellery fans something altogether different: access to Japan's rarest gemstone, oxblood coral. Visitors to TosA can marvel at the Japanese jeweller's Karm coral collection, which comprises pieces made using the finest coral selected by the brand's master craftsman.
Specially made pieces will be a highlight of the event, which last year saw Dhamani unveil a US$1.6 million gold, marble and diamond replica of Dubai's iconic Burj Khalifa. This year, all eyes will be on Heaven Jewels, the Iranian jewellery house, which has designed an exclusive Quran made out of diamonds, emeralds, rubies, pearls and 2kg of gold.
Running alongside the event is a series of daily seminars conducted by Gemological Institute of America (GIA) Middle East, as well as the fifth Jewellery Design Awards, which recognises excellence, innovation and creativity in jewellery design around the world.
Dubai International Jewellery Week is on from 4-7 December at Dubai World Trade Centre. Register for your free entry badge for here.
Dhamani emerald and diamond ring.

Dhamani suite of jewels.

Forever Jewels Hummingbird brooches, set with tourmalines, sapphires, garnets, emeralds and rubies.

A one-of-a-kind Colombian emerald necklace by Zela, part of a set that will be revealed for the first time at the Dubai International Jewellery Week.

A matching Colombian emerald necklace by Zela.

Colombian emerald earrings by Zela, which make up a one-off suite of jewels.

TosA Sansai white coral, diamond and yellow gold brooch.

Forever Jewels Allure rings, set with yellow and white diamonds and rubellites.