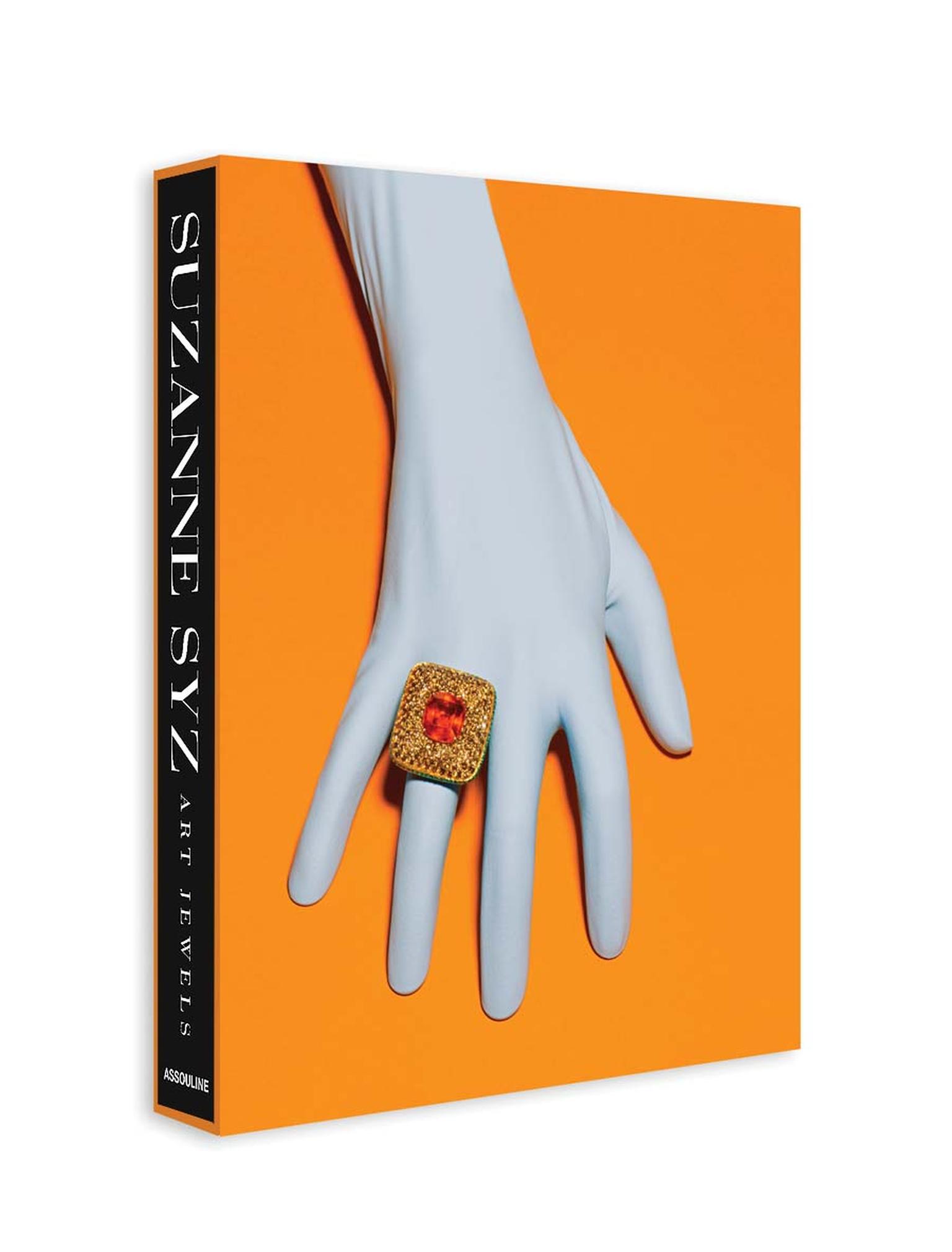 While the holidays are over, it would be foolish not to mention all of the covetable coffee table books dedicated to jewellery that were released in 2013. Rich with history as well as jewels, there has been such a glut of these big, beautifully designed books that they could fill an entire bookshelf.
Whether it's uncovering the long and storied history of the emerald whilst gawping at more than 200 of the world's finest emerald jewels in the self-titled Thames & Hudson book or admiring the selection of impeccably curated jewels in '20th Century Jewellery Designers', compiled and written by Juliet Weir de La Rochefoucauld, I have wiled away many an hour sighing over the incredible designs captured in these impressive tomes.
By far the heaviest was 'The Impossible Collection of Jewelry' by renowned jewellery historian and expert Vivienne Becker, featuring 100 of the most important jewels of the 20th century, as selected by Becker. Bound in soft, grey fabric and presented in a case of orange silk, this gorgeous tribute to the most spectacular jewels in the world is the ultimate coffee table book for jewellery lovers.
For history buffs, the recently rereleased 'Jewels of the Romanovs' by European jewellery specialist Stefano Papi uncovers the stories behind the elaborate jewels and accessories owned by the long-reigning Russian Romanov dynasty.
Several books focussed on individual jewellers, past and present. 'David Webb: The Quintessential American Jeweler' explores the career of one of the most successful designers in the US, while 'Suzanne Syz' features page after page of mouthwatering jewels by one of the all-time great contemporary art-jewellers. 
And let's not forget 'Jewelry's Shining Stars', which gathers together 38 of the most coveted independent designers at work today, presenting their work in a format that you can dip in and out of, with quotes and personal anecdotes appearing alongside enticing pictures of jewels.
If the number of specialist publications is anything to go by, 2013 was a great year for jewellery, and we're anticipating plenty more glossy pages to pore over from the year ahead.
One of the hundreds of jewels featured in the new Thames & Hudson book 'Emerald' is this one-of-a-kind watch, circa 1600, from the Cheapside Hoard, set in a single large hexagonal Colombian emerald crystal with a hinged lid. © Museum of London

Pictured in 'The Impossible Collection of Jewelry' is María Felíx's private Cartier commission from 1975 featuring two crocodiles, one pavéd with fancy intense yellow diamonds totaling 60.02ct, the other set with over 1,000 emeralds totalling 66.86ct. Credit: Nick Welsh, Cartier Collection © Cartier

In 1925, Maharajah Bhupindar Singh of Patiala commissioned Cartier to remodel his crown jewels. The highlight of the collection was this Ceremonial necklace in platinum, gold, synthetic ruby, cubic zirconium, white topaz, smoky quartz and diamonds, as featured in 'The Impossible Collection of Jewelry'. Credit: Nick Welsh, Cartier Collection © Cartier.

The cover of Thames & Hudson's impressive new coffee table book, which is devoted to the mesmerising green stone and features hundreds of some of the rarest and most beautiful emerald jewels in the world.

One of 100 jewels to feature in 'The Impossible Collection of Jewelry', this Chaumet Stalactite tiara in gold, platinum and diamonds - a frieze of icy, crystalised rivulets of light glimmering with frozen moonlit beauty - was made for the Marquise de Lubersac in the Belle Époque era. Credit: Chaumet Collection Paris

Suzanne Syz's 'Smarties All Over' necklace, pictured in a new Assouline book dedicated to the renowned artist-jeweller.

The ultimate coffee table book for jewellery lovers: Vivienne Becker's 'The Impossible Collection of Jewelry', published by Assouline.

In 2013 Assouline dedicated an entire book to the contemporary artist-jeweller Suzanne Syz.

Suzanne Syz 'Fallover Beethoven' ring, featured in the coffee table book 'Suzanne Syz', published by Assouline.

'Masters of Jewellery Design Volume 1: Post-War Pioneers' is book one of the new two-volume series entitled 'Masters of Jewellery Design in Canada' by Cora Golden.

'Masters of Jewellery Volume 2: Contemporary Artists' features Chandelier earrings by jewellery designer John de Jong on the cover, made from pear-shaped sapphires in graduated colours.

Canadian Walter Schluep's work has become so renowned that collectors and museums alike are eager to pay hundreds of times Schluep's original asking price. Image: Montreal Museum of Fine Arts