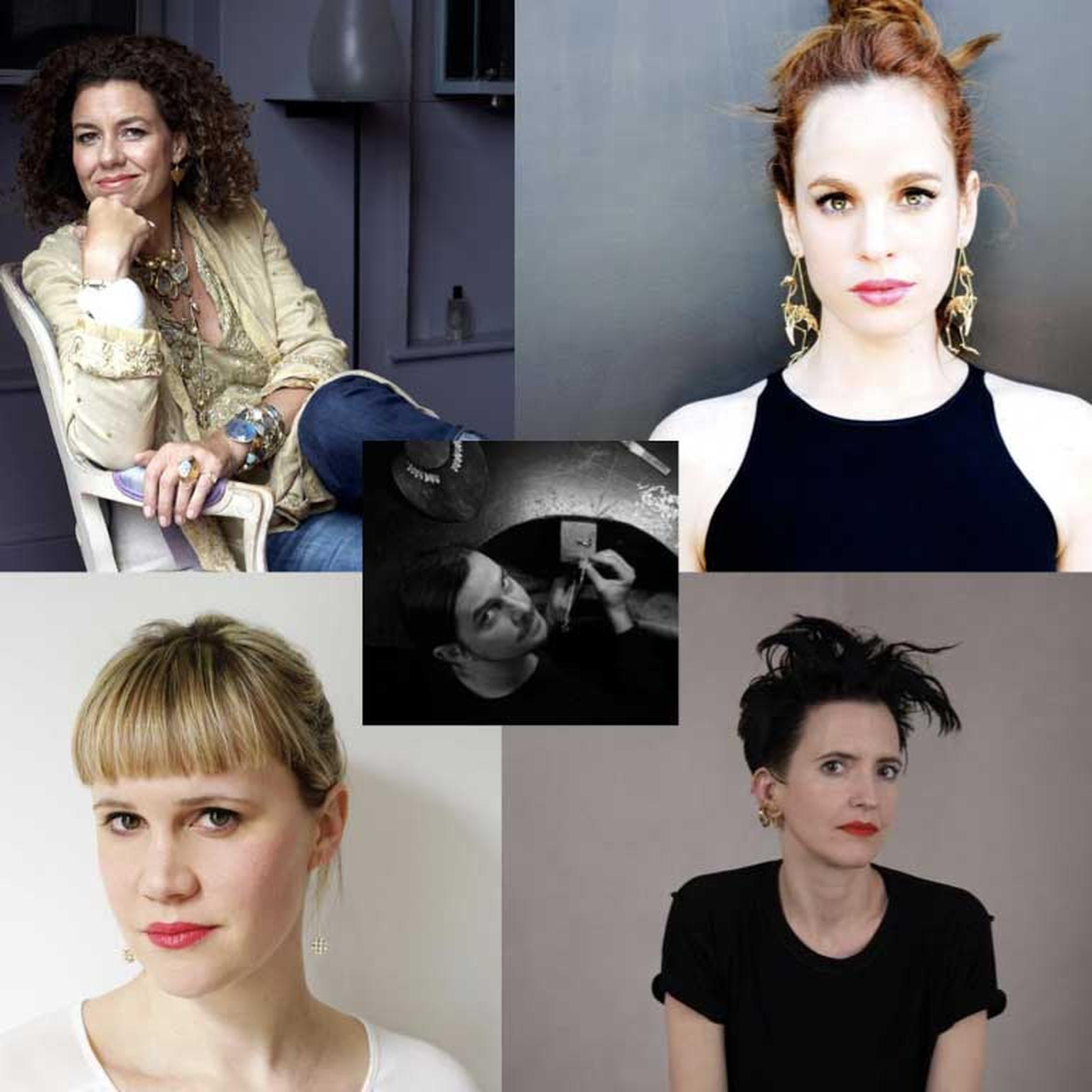 During lockdown, we are using our global digital presence as well as our connections in the world of jewellery to their best advantage with a series of Instagram Live Interviews. 
The first series of five designers includes some of the most exciting names in jewellery design  including Pippa Small, Hannah Martin, Tomasz Donocik, Melanie Georgacopoulus and Daniela Villegas. 
Please join us on on Instagram on the following dates to watch these creative mavericks share their unique design approach, latest collections and how they are dealing with the Covid-19 crisis. 
The link to my Instagram account is here so tune in to watch. 
The interviews will also be available on IGTV.
Wed 22 April      3:30 pm (GMT)        Pippa Small
Fri 24 April          3:30 pm (GMT)        Tomasz Donocik
Wed  29 April      3:30 pm (GMT)       Hannah Martin
Thur 30 April      3:30 pm (GMT)        Melanie G
Tues 5 May          6:00 pm (GMT)        Daniela Villegas
Tomasz Donocik trained as a jeweller as well as an artist. He has a team of jewellers but still works at his bench in his workshop in Shoreditch, London on special pieces such as the Stellar diamond necklace. 

Designer and activist Pippa Small has long been a champion of ethical practices in the jewellery industry.

The London-based jeweller Hannah Martin studied jewellery design at Central Saint Martins and is known for her edgy and provocative designs. Her designs are clean and minimal and often unisex. 

The Greek-born jeweller Melanie Georgacopoulos studied at the Royal College of Art in London and has her own jewellery lines as well as designing for the Japanese pearl house TASAKI.

Daniela Villegas is inspired by the natural world when it comes to creating her colorful, feminine jewelry.

Pippa Small, Daniela Villegas, Melanie Georgacopoulos, Hannah Martin and Tomasz Donocik on The Jewellery Editor's Instagram Live Interviews, Series 1.