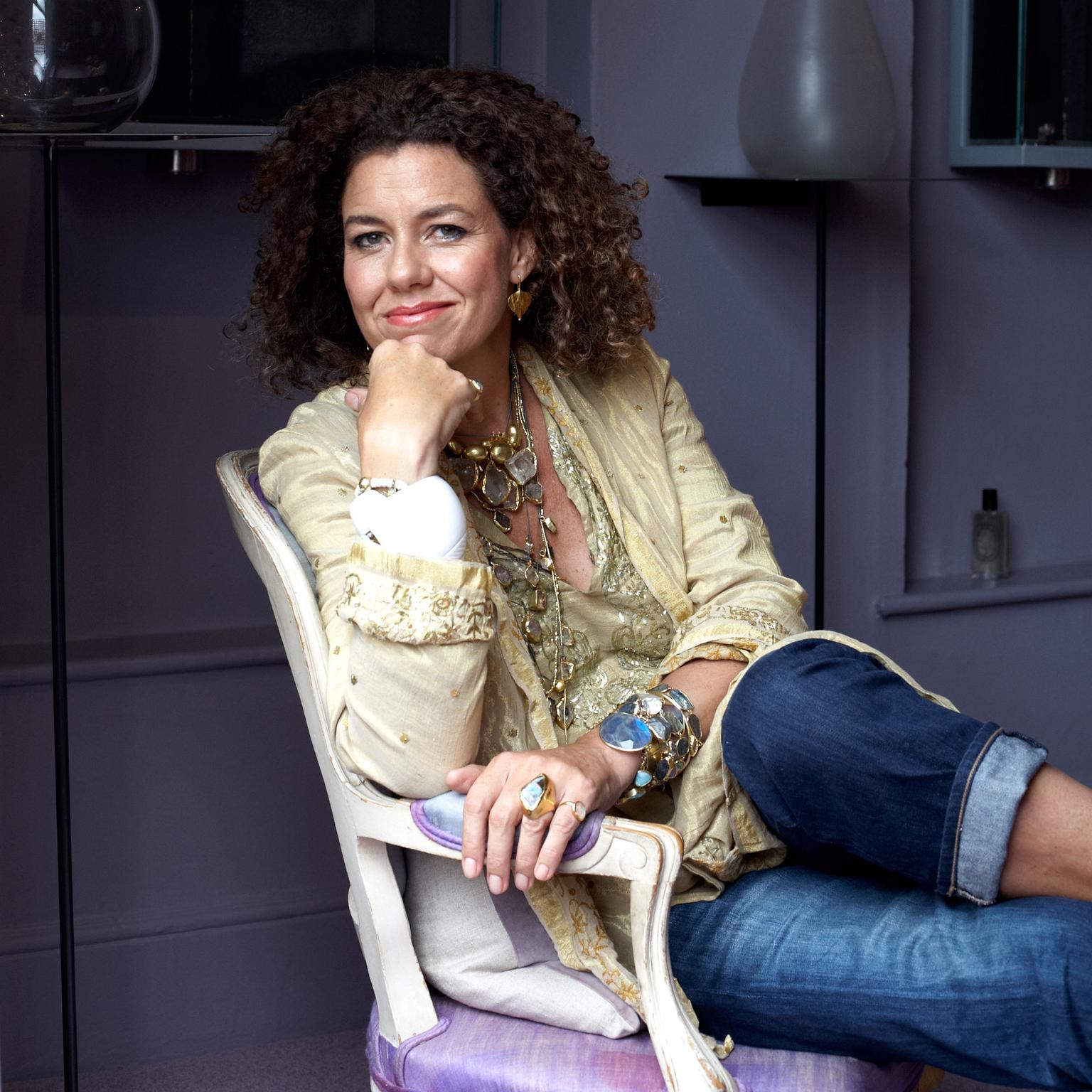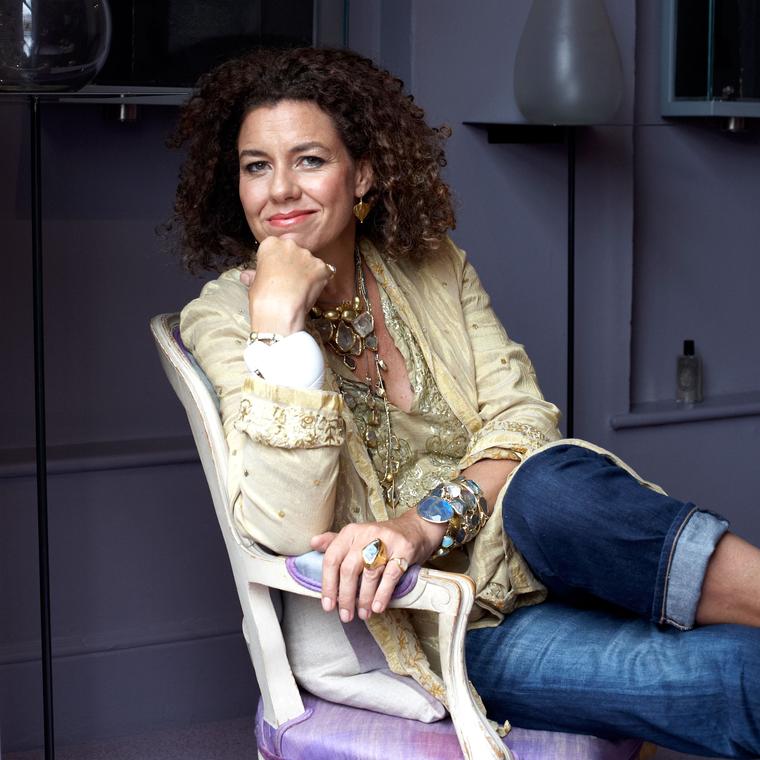 The bright pink paint work on the front of Pippa Small's Notting Hill boutique gives a hint that this is a jeweller with a difference.  Since her first ventures in jewellery making, Pippa Small has put ethics at the very heart of her business.
Pippa Small attributes her curiosity and love of travelling to her parents who were fearless globetrotters, opening Pippa's eyes to the fascinating diversity of mankind as well as tuning in her young mind to human rights issues.  After completing a degree in Anthropology and a Masters in Medical Anthropology at the School of Oriental and Asian Studies, Pippa began working with small, disadvantaged communities and tribes in Panama, Borneo, Thailand and India. Living for months with some of the most disadvantaged minorities in the world, Pippa realised that the best way she could help was through creating projects in which their talents as craftsmen and particularly jewellers could be channelled into a sustainable income. As well setting them on a path of economic independence, the projects ensure the survival of their skills as well as giving the communities a sense of pride and hope.
Pippa has sat in a circle of grass mats with the Kanu women of Panama and together designed and made butterfly jewels from ecologically panned gold employing their traditional techniques. From the slums of Nairobi emerged jewels sold around the world that helped improve the struggling communities' welfare. In Bolivia she works with the Fairmined gold from the Yani mine that a local jeweller crafts into a collection based on pre-Colombian bead shapes.
Most recently Pippa has collaborated with Turquoise Mountain Charity in Afghanistan and Myanmar. The programme was set up to revive crafts including jewellery making. Based on Pippa's designs, the young jewellers hand make jewels using local materials. From Kabul and Ramree in the troubled Rakhine state of Maynmar the jewels are shipped to Pippa Small's London and Santa Monica boutiques.
Pippa Small's own brand of jewels are made in Jaipur and though profits from these jewels do not go to charity, the business allows her to carry on her philanthropic work around the world. Roughly tumbled gem-stones, rub-over settings and chunky, nubby gold work give the jewels a boho-chic air in which the hand of the maker is exulted over finesse and perfection. Widely recognised as a pioneer, today Pippa is an Ambassador for Survival International as well as being awarded an MBE by the Queen in 2013 for her ethical jewellery and charity work.
Designer and activist Pippa Small has long been a champion of ethical practices in the jewellery industry.