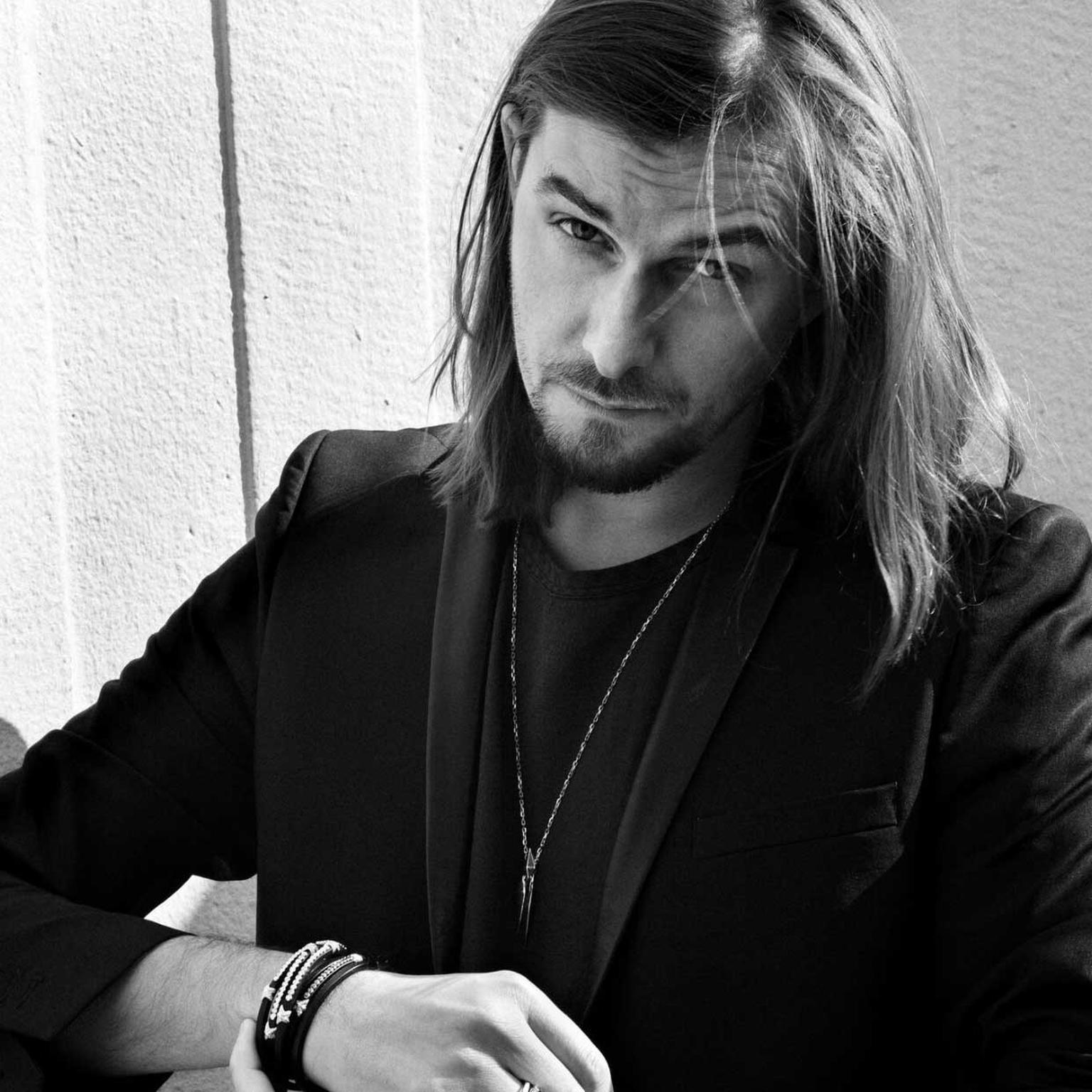 Meet Tomasz Donocik, the Polish-born, Austrian-raised, London-educated fine jewellery artist. Weaving his way through space and time, Donocik is inspired by an eclectic array of forces from artists such as Frank Stella to the rain-slicked futuristic galactic cityscapes of Ridley Scott's  Blade Runner film or even post-Imperial Russian heroes.  Donocik's work is ever changing and inhabits a creative space in a time-warp somewhere between outer space and a sophisticated Art Deco literary salon.
Entirely hand-made in his East London workshop, Tomasz Donocik brings his artistic point of view to jewels with an edge. But never expect the expected, as Tomasz, who considers himself an artist working with precious materials, is not one to stand still. 
Tomasz Donocik's ruby Lily Pad ring.

Tomasz Donocik rose gold cuff earrings set with amethyst, tanzanite, blue sapphire, iolite and blue topaz from the new Electric Night collection.

The Art Deco Stellar rings merge Donocik's interest in retro-futuristic themes with and Art Deco air using diamonds, emeralds and black spinel, the gemstones mostly closely associated with this design era. The rings can be worn separately or together as shown to create the illusion of one cross-finger wing-shaped ring.