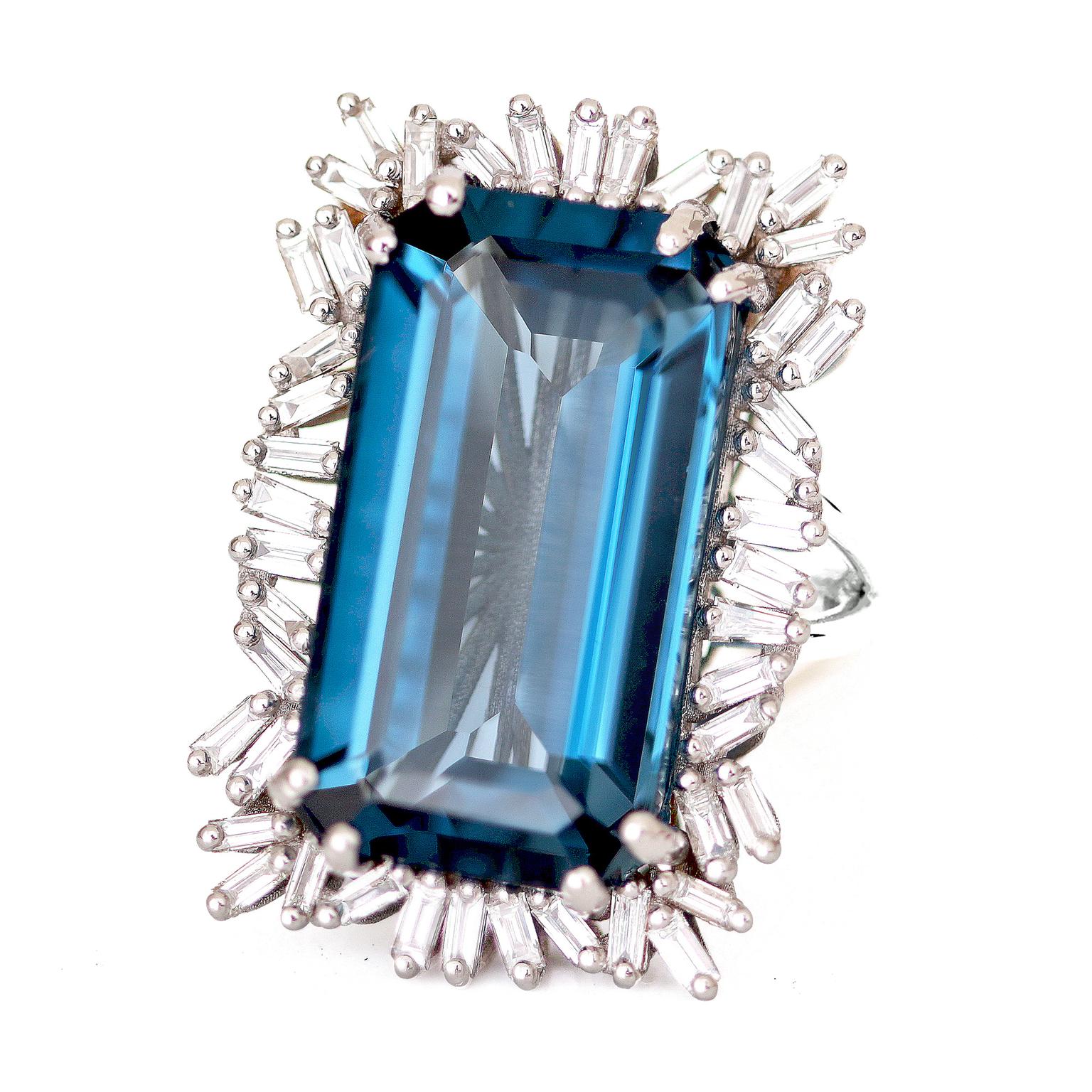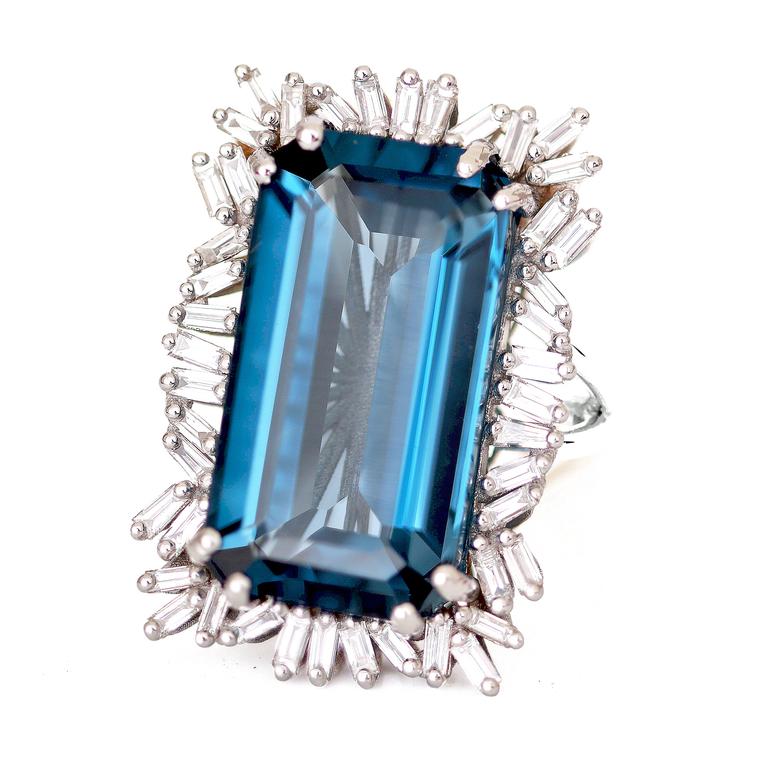 There is no doubt that, when it comes to jewellery trends, the popularity of coloured gemstones has skyrocketed. No longer are the windows along Bond Street or Place Vendôme achromatic pockets of diamonds, but bouquets of colour, and according to Bonhams, the prices achieved for coloured gemstone jewellery have risen 2,200% in the past 10 years.
"Coloured gemstones continue to appeal immensely to our customers looking to invest in fine jewellery, with pieces featuring coloured diamonds and multi-coloured gemstones constantly growing in popularity," confirms Helen David, fashion director at luxury London jewellery destination, Harrods.
This year, there has been a very clear trend within coloured gemstones - a desire for blue stones. The shimmering black opals set into the Capri jewels of the Acte V collection by Louis Vuitton; the mesmerising Paraiba tourmaline set into a Chopard ring unveiled at Paris Couture Week; the clusters of turquoise and aquamarine worn around the neck of Cate Blanchett at the Oscars, plucked from the Tiffany Blue Book collection.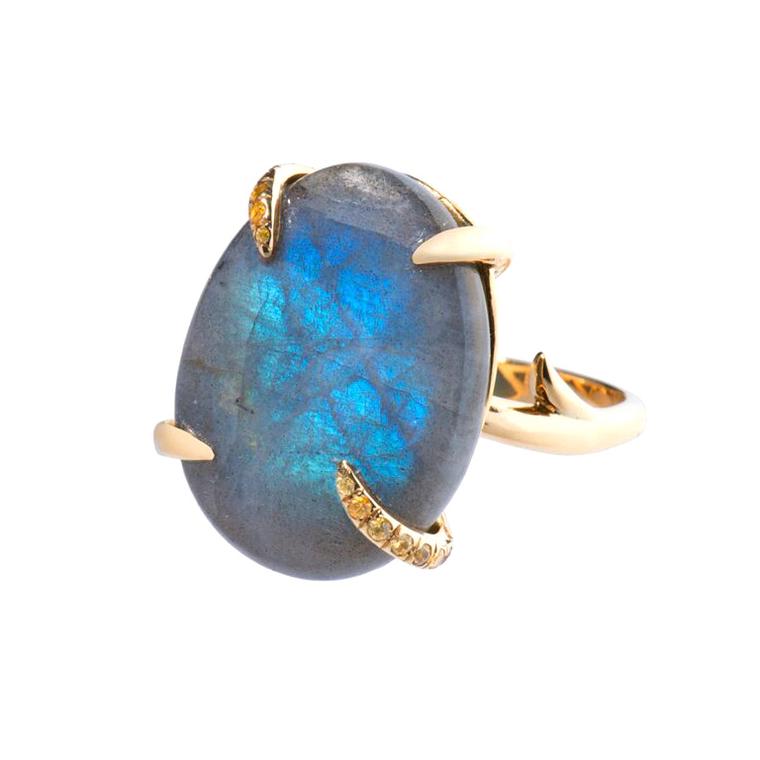 But what will next year hold? "I think we'll continue to see the trend for organic shapes, rough cuts and textures," offers Joanna Boyen, who runs jewellery brand Biiju, which allows shoppers to customise designs online by selecting composable gemstone elements. "I think it's going to get very interesting, with more of the unusual stones taking centre stage. It's an exciting time because consumers are much more aware and more accepting of these stones now, and with bespoke and personalised jewellery being so much in demand, having a statement stone which is different and a talking point is very attractive."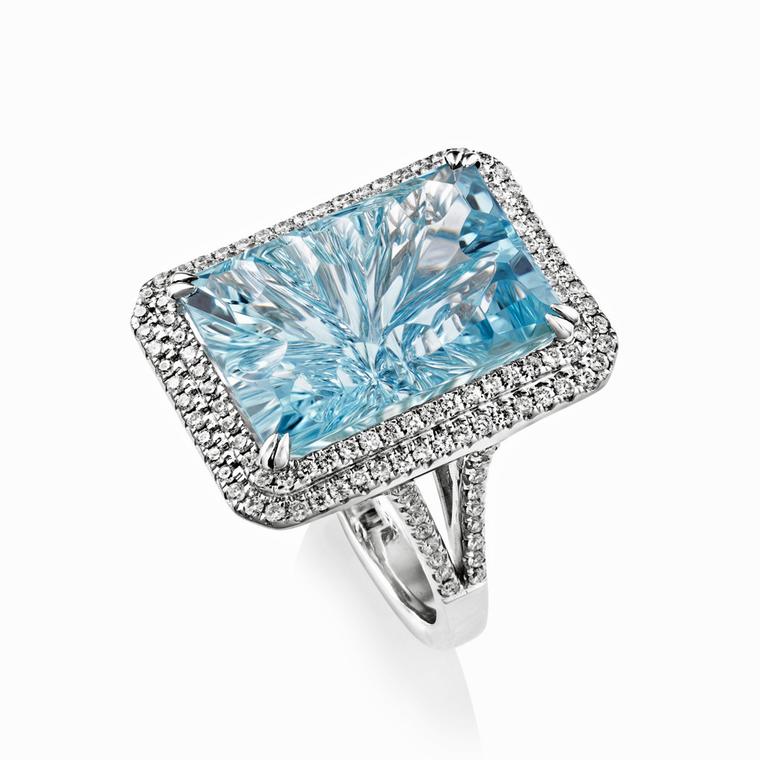 As well as choosing stones that are lesser known, one of the ways to make a statement with gemstones is to opt for an unusual cut over a classic cut. The shape of the gemstone might look the same at first glance, but peer into the stone and you may be able to see unusual facet work underneath it, such as Sheldon Bloomfield's large aquamarine cocktail ring.
Some new jewellery designs for 2016 even have smaller gemstones hidden beneath the main gem. Suzanne Kalan jewellery, which recently launched at Harrods, includes wonderful pieces that layer transparent stones such as topaz and quartz over clusters of round brilliant or baguette diamonds.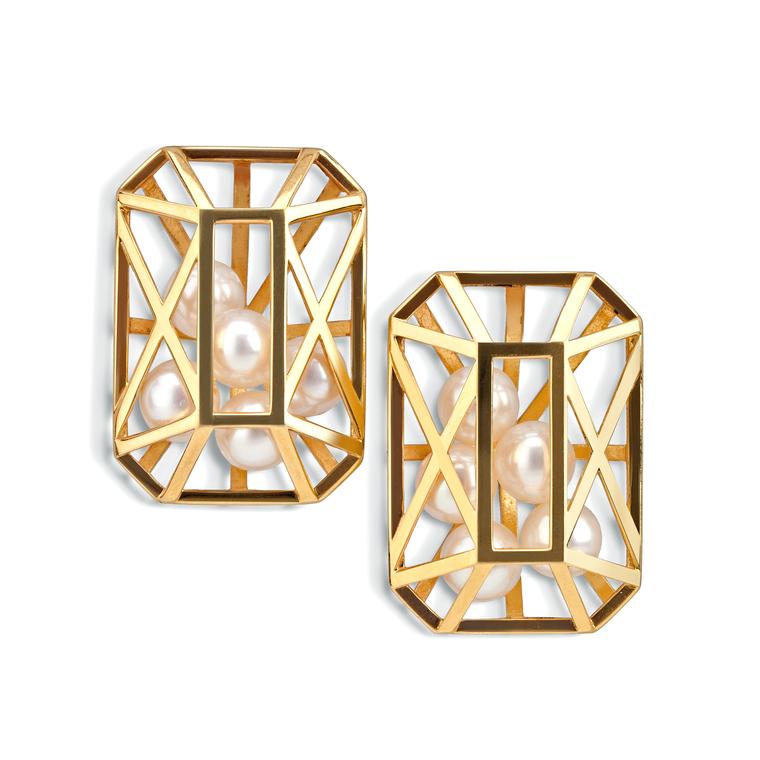 Another quirky twist in the realm of jewellery trends is overprotective settings. For these designs, gemstones are wrapped inside extra, often diamond-set, fronds of metal, such as Kiki McDonough's Luna collection, or trapped inside cages such as the pearls in the Caged range of Melanie Georgacopoulos jewellery. And Brazilian jeweller Moritz Glik offers an interesting line with diamonds or coloured gemstones trapped inside sapphire glass cases.
For London jeweller Gee Woods, coloured gemstones have become very popular with her clients - particularly yellow hues of sapphires, citrines and diamonds - but she says that demand for unusual stones also applies to diamonds. "Recently I've noticed clients seem to be looking for something a bit more exciting than a modern brilliant cut," she says. "I'm being asked to find old mine-cut diamonds, fancy coloured diamonds and interesting cuts."
Whether your choice of gemstone jewellery in 2016 will be set with white diamonds or one of nature's cornucopia of coloured gemstones, just make sure that you opt for something that makes you stand out. 
Moritz Glik traps diamonds within sapphire glass cases at the centre of these yellow gold and diamond earrings.

This Virine pendant by Suzanne Kalan features round brilliant diamonds and tiny diamond baguettes around the sides.

Hinatuan ring set with labradorite by Biiju.

White gold cocktail ring by Sheldon Bloomfield set with a carved aquamarine and diamonds.

The Caged collection by Melanie Georgacopoulos traps pearls inside golden cages.

This ring by Moritz Glik traps blue sapphires with glass.

Citrines and diamonds are presented in an unusual way in this ring by Gee Woods.

The tsavorites set in this Gee Woods Motion ring can be spun round.

These Bon Ton Crystal Rock earrings by Pasquale Bruni have a cabochon of white quartz set over a cluster of diamonds.

Crystal Haze turquoise pendant set in white gold from the Forget Me Knot collection by Stephen Webster.

This Suzanne Kalan blue topaz and diamond cocktail ring features unusual facet work.