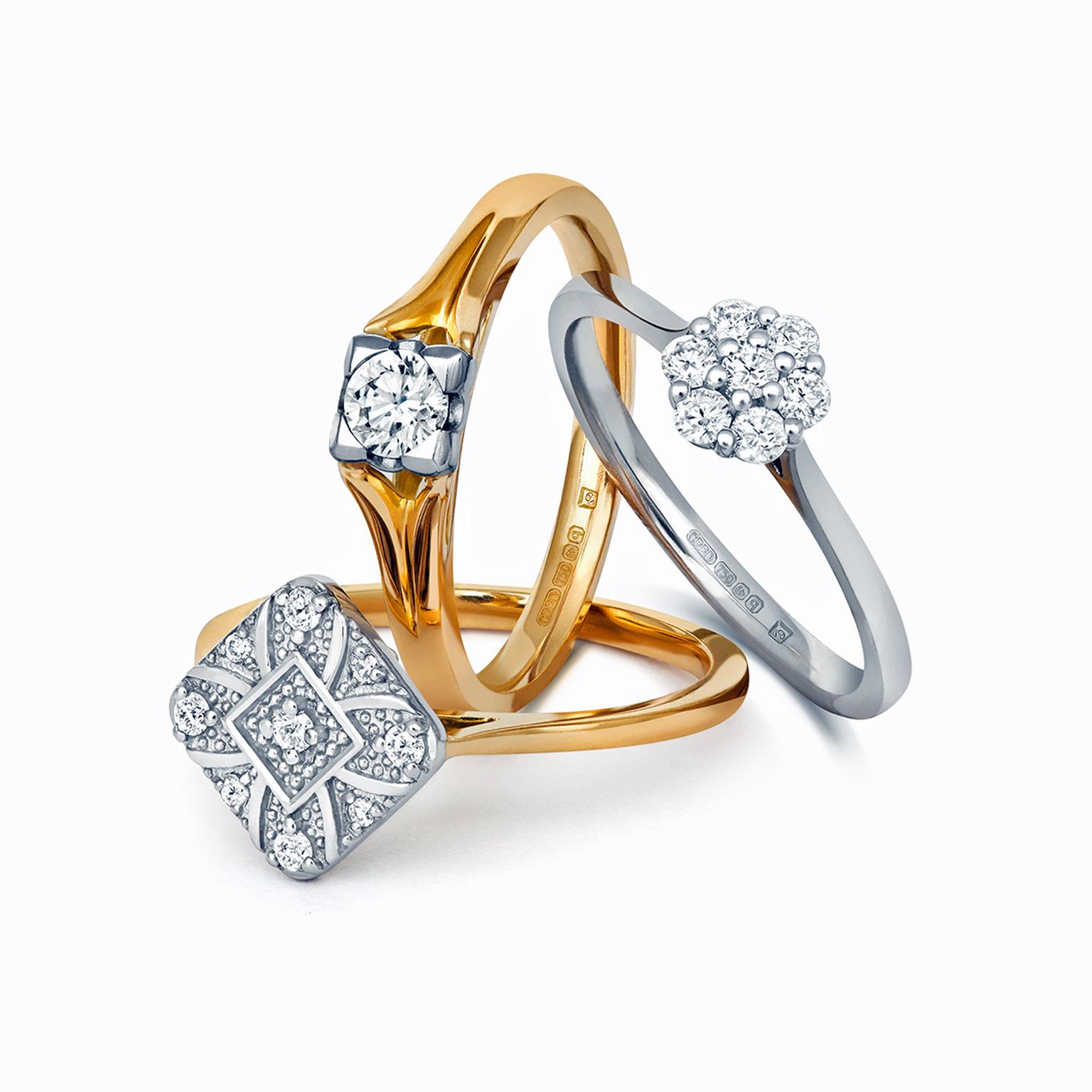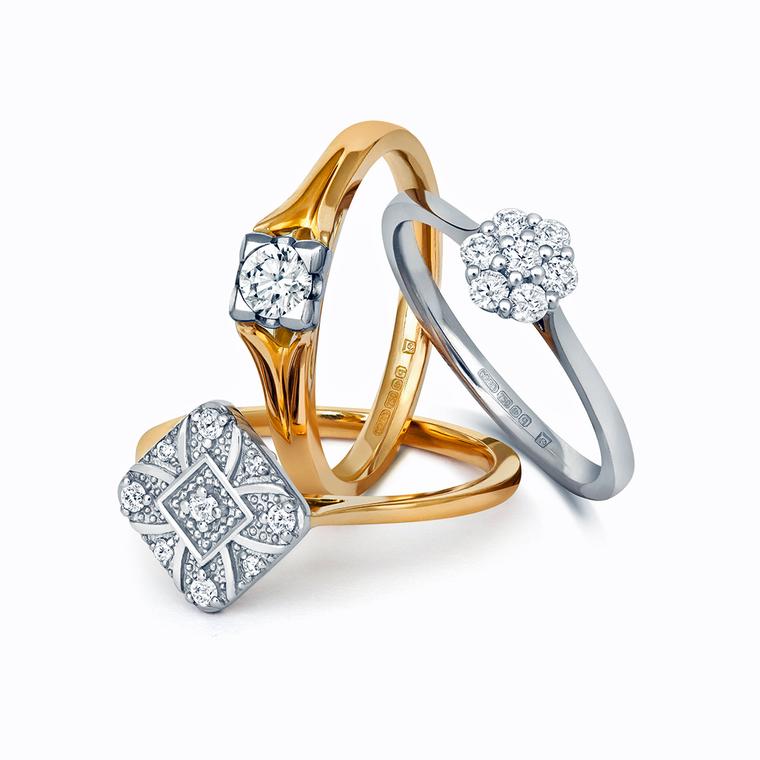 Getting married is a wonderful time to really think about you - what style of dress you want to wear, which table decorations you prefer, how you'll style your hair and makeup. But it can also be a moment in which you can do something truly selfless and help others, by choosing an ethical engagement ring.
"It is a hard life," says Josephine Aguti, talking about her experiences working in a small, artisanal goldmine in Uganda from the age of 12. "At times my mum would make me stay at home and not go to school, so we could go to the mines to make sure we had enough money to put food on the table." Aguti, who was the eldest of nine children all living in desperate poverty, eventually trained as a teacher but poor wages led her back to the mines and the dangerous conditions. A lack of naturally occurring hardwood in the area means that mines, dug by hand to depths of 100ft, are supported by weak structures, and there have been many collapses that have taken the lives of adults and children in the community.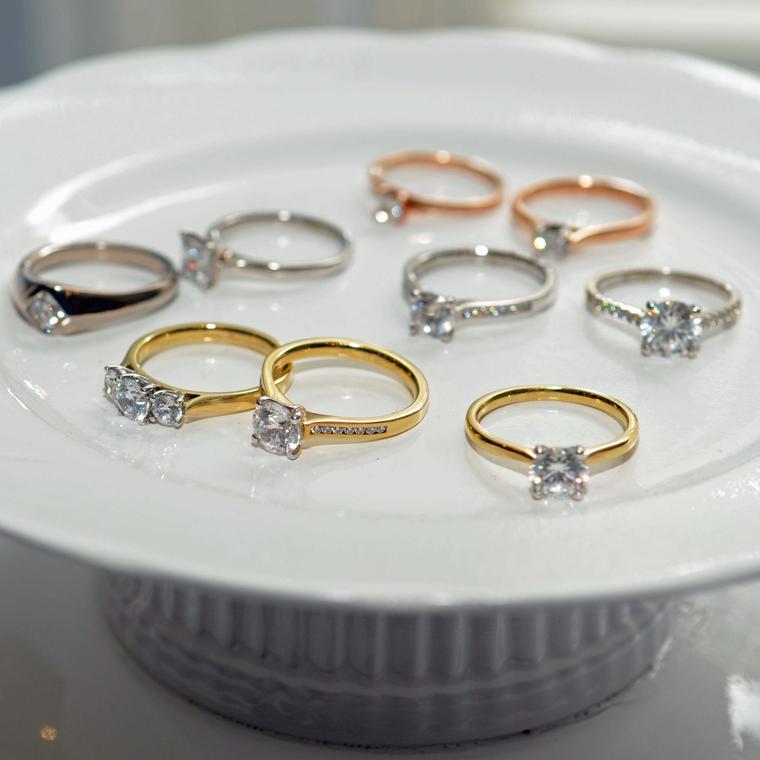 The mercury used in the sluicing ponds to clean the gold was also putting the community at risk. "The day they taught us about the effects of mercury is the day the room went silent," Aguti recalls. "We were touching it with our bare hands." Following that wake-up call, Aguti and the women decided to change their situation and work with the Fairtrade Foundation to improve conditions. The mine is now safer and as the gold being produced is certified by Fairtrade, the community receives a much higher price for it. "I see a bright future for my family," says Aguti. 
Read more about the first Fairtrade gold mines
When choosing your ethical engagement ring, consider helping those in need by choosing to have it made with Fairtrade gold. The precious metal is becoming more widely available thanks to a new stream from Africa, adding to that already available from mines in South America. The first granules are hitting jewellers' benches this autumn, and it is hoped that much of it will be used to create ethical engagement rings and wedding bands. One thing that most couples don't know is that almost any jeweller can order a ring in Fairtrade gold by simply calling on a larger manufacturer. They may not have a stock of ethical jewellery in store, but they can certainly order some in for you, so do ask.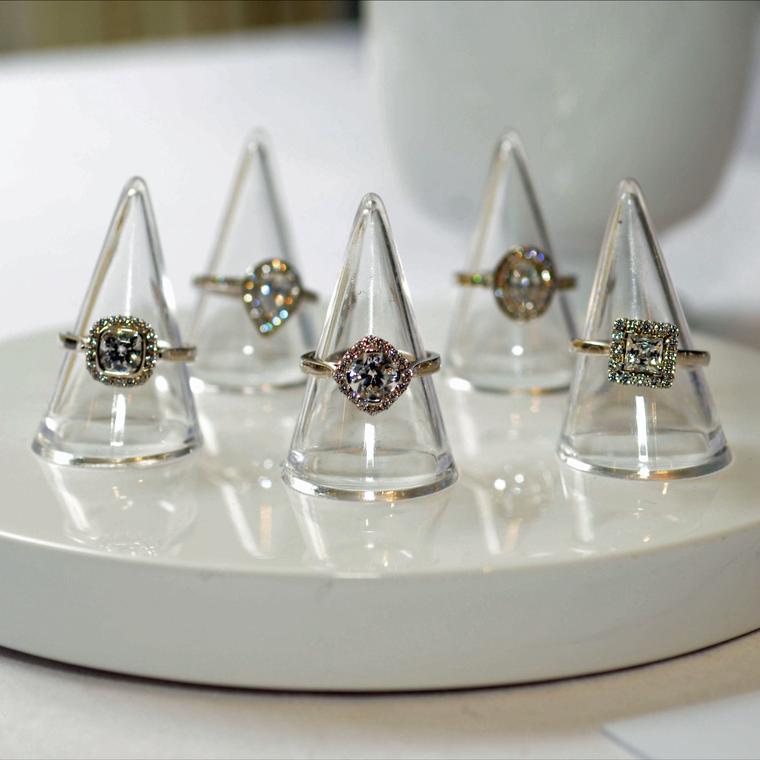 Any style of engagement ring can be made in Fairtrade gold, from the simplest of solitaires to elaborate designs, from highly polished smooth shapes to organic, handmade finishes. And there are some really interesting jewellers specialising in Fairtrade gold now, such as Anna Loucah, whose designs include the Tessellate - ethical engagement rings, wedding bands and eternity rings that interlock together.
Discover more ethical wedding rings
So when you are enjoying that special moment, why not do something truly special for the person who has brought you the gold that will soon become a family heirloom, by asking for a Fairtrade gold engagement ring.
Sarah Jordan has designed these Fairtrade yellow gold and diamond engagement rings for ethical Canadian diamond brand Arctic Circle.

A selection of Arctic Circle Fairtrade gold and Canadian diamond engagement rings.

Royal Oak engagement ring in white Fairtrade gold by Arabel Lebrusan.

A Fairtrade rose gold and diamond engagement ring by British manufacturer Hockley Mint.

A selection of Fairtrade gold engagement rings by British manufacturer Hockley Mint.

Winter Meadow engagement rings made in Fairtrade gold by Jon Dibben.

The Grace Fairtrade gold and diamond engagement ring from Mastercut Diamond.

These diamond and Fairtrade gold engagement rings have been made by ethical jewellery specialist Cred.