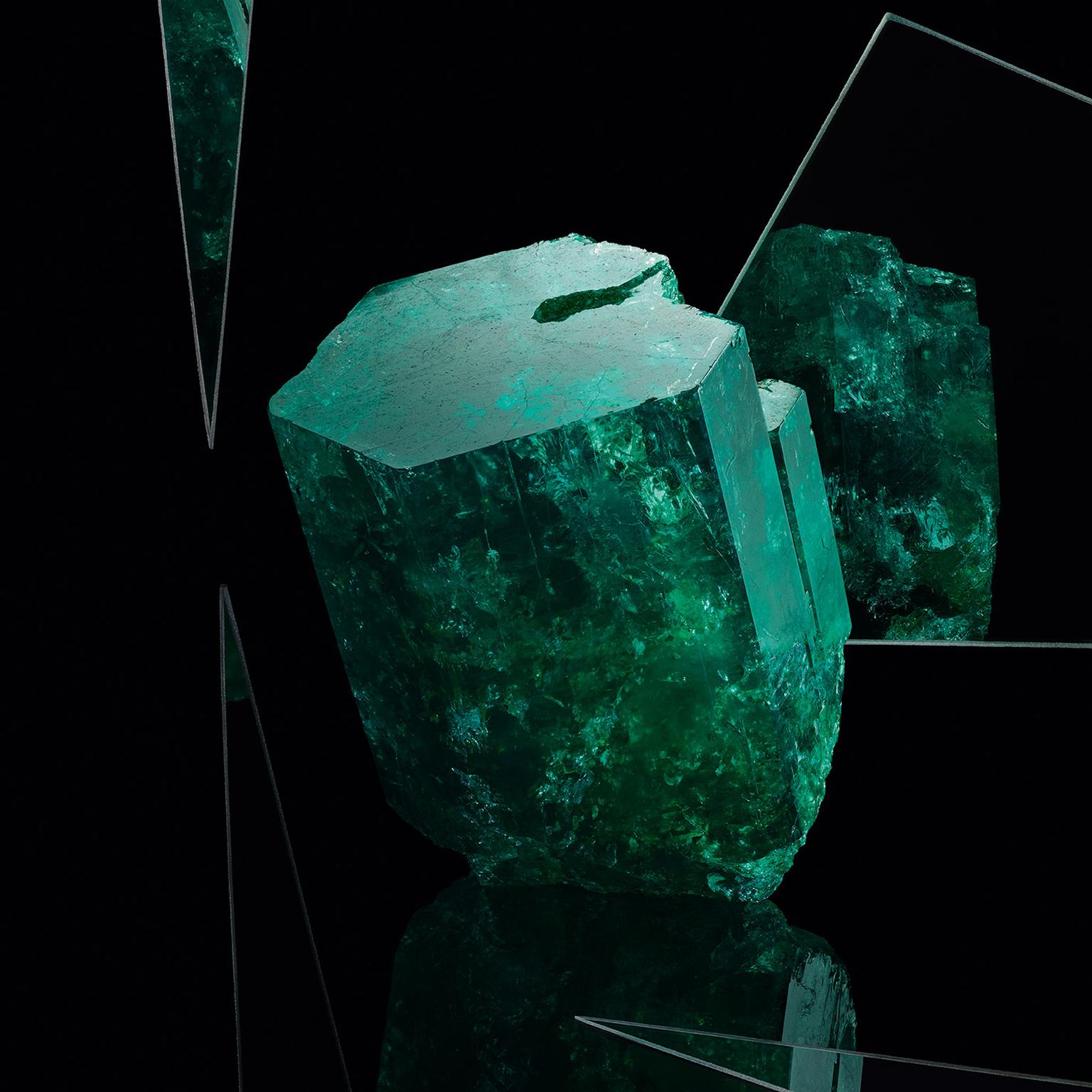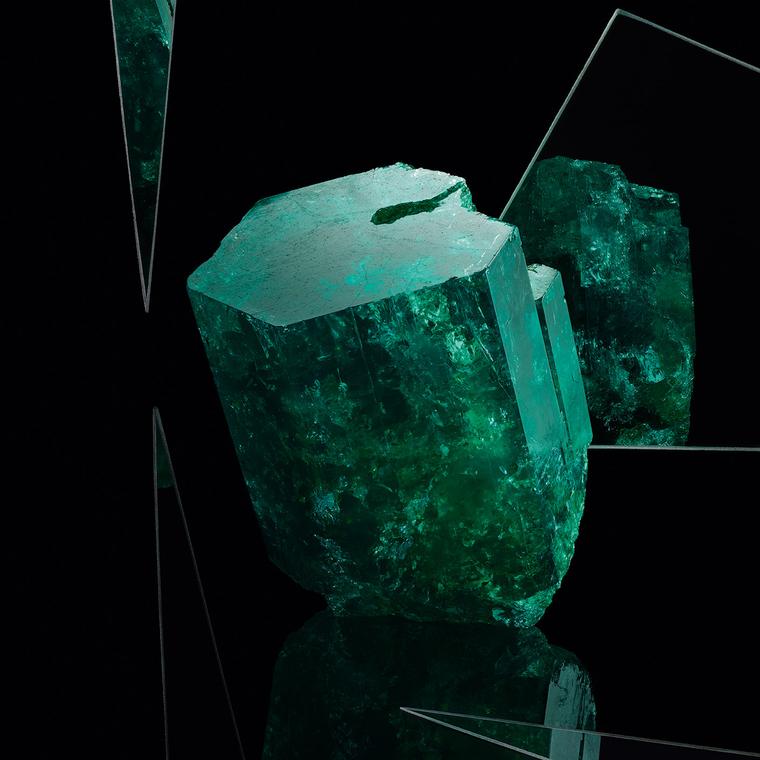 Do you consider the provenance of your jewellery before buying? If so, you're not alone. From fashion and food, to beauty products and jewellery, sustainability is top of the agenda for many brands. With more and more customers wanting to know where their luxury purchases come from, the Fairtrade and Fairmined marks are thriving, and everyone from gem-mining companies to big global brands such as Chopard are supporting transparency and good practice in the ethical jewellery supply chain.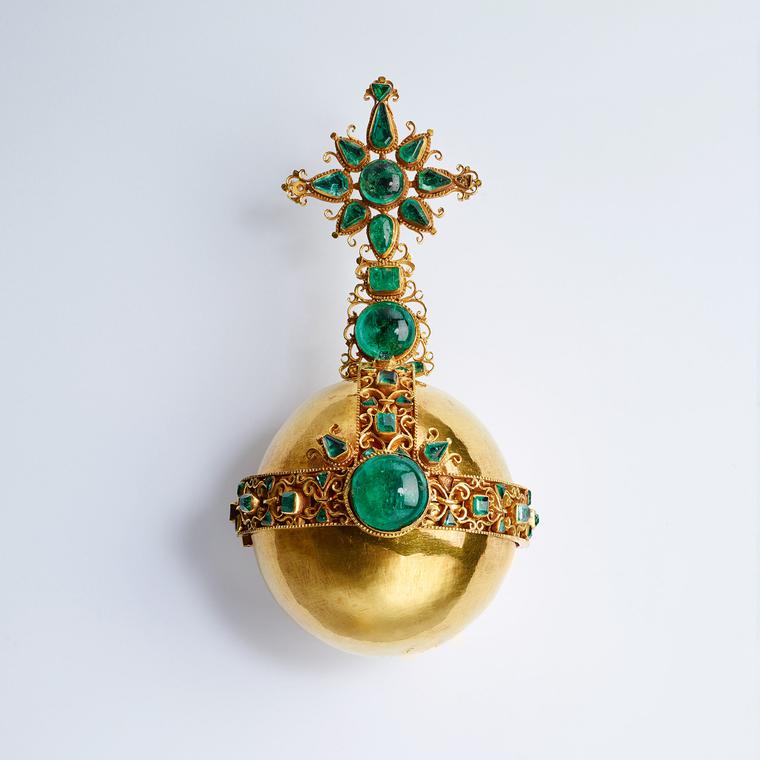 One of the new arrivals at Baselworld was Muzo Emerald from Colombia. Muzo emeralds are not new of course, as they have been prized for centuries, first by the Muzo tribe and later by Mughal emperors, Renaissance queens and Ottoman sultans. But this year, the famous Muzo Emerald brand launched at Baselworld under new American ownership - an interesting development as Muzo emeralds are among the most prized gemstones.
The new management is determined to be known not just for its vibrant green Colombian emeralds, but also for operating a modern mining operation in Colombia with an ethical approach. Jason Woods, head of marketing at Muzo Emerald Colombia, says: "It is really important to us at Muzo to have our complete eco-system intact so we have set out a model that is both responsibly sourced and sustainable, and we take care of each step of how the stone comes to market. We also take great care of the mining community and their families. They get paid fair wages, they have health insurance, they pay taxes to the Colombian Government, and become productive citizens of society."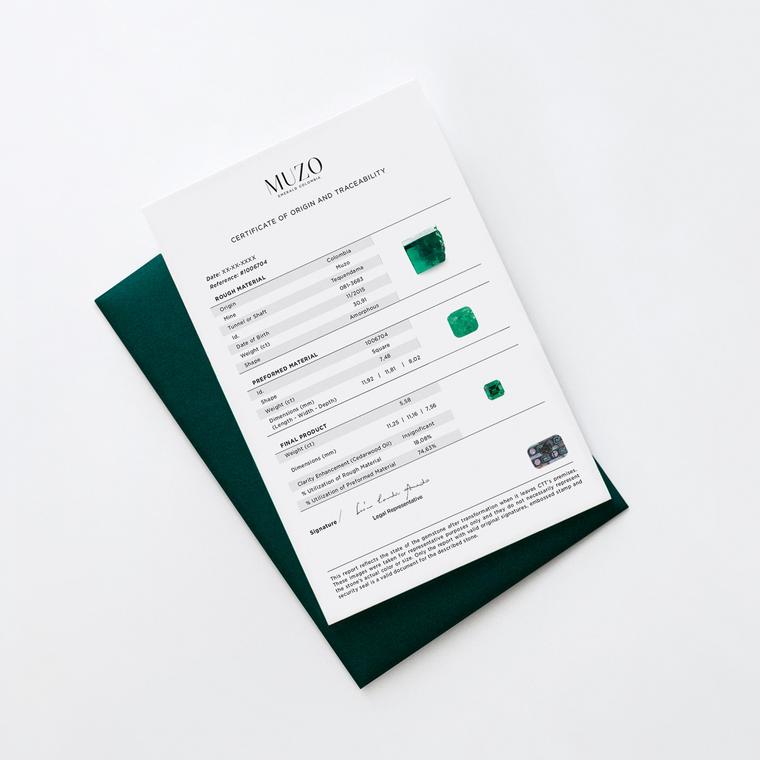 And to offer traceability, each stone comes with its own certificate. Jason Woods explains: "We are the only emerald company in the world that can offer a certificate like ours, which tells you where the stone was found, the actual shaft it was found in and on which date, and it follows the stone all the way through to the final polished product. Our clients want to know that if they are buying from Muzo, they are buying a stone that is responsibly sourced. We pride ourselves on the fact that it can meet all the ethical standards that we have set ourselves and that the industry is setting."
Gemfields has established itself as the world's largest coloured gemstone producer and is committed to making transparent every step of the gemstone-extraction process, while protecting the local communities and natural landscape in which it operates.
In a world where the supply chain is often murky and convoluted, this mine-to-market traceability is something to be celebrated. Sister company Fabergé uses a Gemfields African emerald in its new watch and, at its unveiling, Sean Gilbertson, executive director of Gemfields, told us: "I think without a shadow of doubt that Gemfields has been the pioneer in bringing about a whole new level of transparency and professionalism to the coloured gemstone business. Prior to this system, rough made its way into the market in 50 or 60 different ways and you never really knew who extracted it from the ground and how it got to market. So, at Gemfields, we mine each and every one of the gemstones ourselves, we grade, sort and clean them very carefully, and then take them to auction and we certificate to all our customers that we mined each of those gemstones. You have to earn the trust of the consumer for the industry to grow. I have no doubt that the future of the industry is based around an understanding of where the metals and gemstones come from."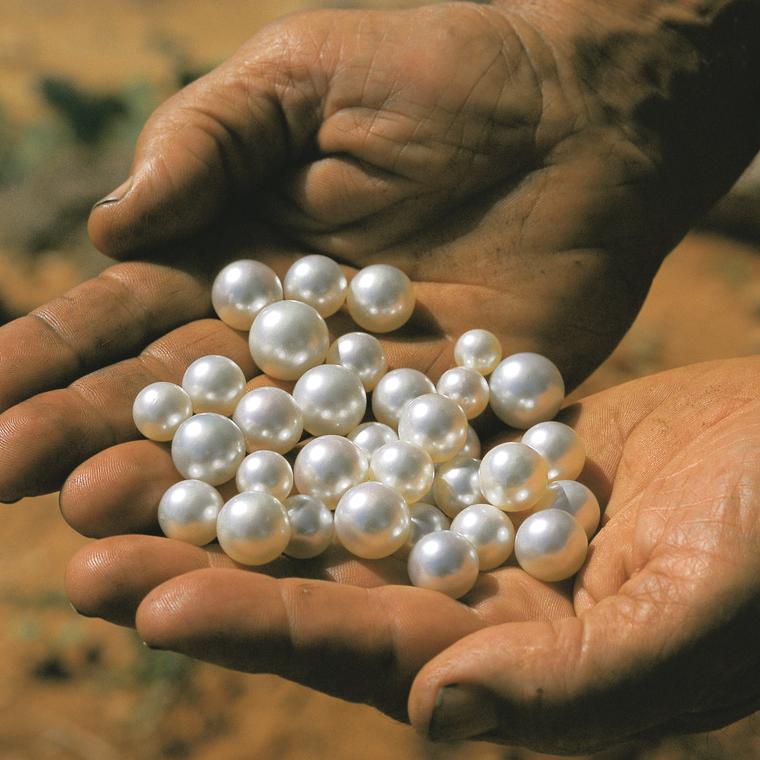 If you're looking for the most natural of ethical jewellery, look no further than the pearl. Pearls are a reliable barometer of conditions at sea - the slightest fluctuations in water temperature, pollution levels or an imbalance in the eco-system can be catastrophic, so it is in a pearl farmer's best interests to leave no trace.
"The pearl industry can only survive in a pristine environment as there is no other way for the oyster to be," says Rosario Autore, founder of Australian pearl jewellery company Autore. "The environment is key, this hasn't changed for millions of years, and the reason that Broome (where Autore has a pearl farm) is such a productive area is because it is a pristine environment with no pollution whatsoever."
In Indonesia, where the company has another pearl farm, Autore works in educating the local children on environmental issues as they are key for the future. Environment is everything to a pearl farm, as Rosario Autore explains: "A little change in sea temperature dramatically affects the oysters so it is in our interest to keep the environment at its current level of pristine conditions. A few degrees temperature change would completely change the dynamics and probably make pearl farming unsustainable as the whole eco-system changes."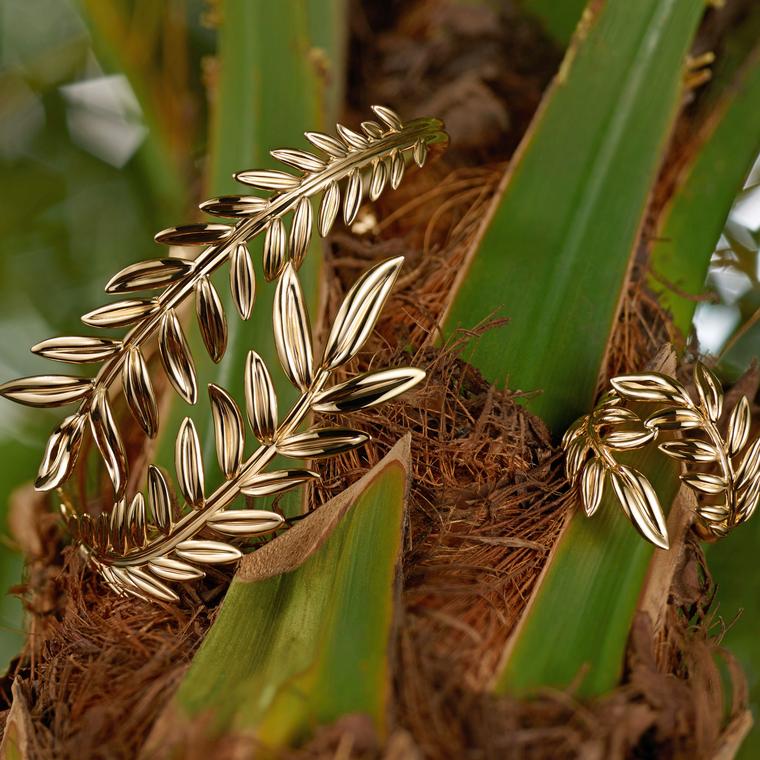 Chopard was the first to make ethical jewellery from Fairmined gold when, in 2013, it launched a diamond cuff and earrings in an initiative supported and worn on the red carpet by the likes of Cate Blanchett and Marion Cotillard. In 2014, Chopard made the Cannes Palme d'Or trophy from Fairmined gold, raising awareness of sustainability to a global audience. Chopard is committed to supporting the Fairmined-certified mines it supports in South America, which gives the miners a fair deal and protects the environment.
At the 2013 launch of Chopard's Green Carpet collection, Livia Firth, creative director of Eco-Age, said: "The Green Carpet Challenge is all about proving that ethics and aesthetics are a match made in heaven, and that ecological, social and environmental justice are not only worthy causes, they can and, in fact, have to be glamorous." Caroline Scheufele, co-president of Chopard, explains: "This is the beginning of a long journey as I think aesthetics can be ethical." Expect to hear more on the Green Carpet project from Chopard as the Cannes Film Festival gets underway.
We may be a very long way off a completely transparent, 100% sustainable jewellery industry, but change is afoot. The more brands that pledge their commitment to change, the easier it will be for us to buy the jewels we love with a completely clear conscience.
This golden globe and cross, from Muzo Emerald, is set with 36 Colombian emeralds and said to be worth $500m.

Muzo Emerald offers complete traceability for all emeralds discovered in its mine, with each gem having its own certificate.

A slight temperature change would completely change the dynamics of pearl farming, making it hard to produce these beauties.

Autore works to educate local children near to its farms to ensure they are key to the future of pearl farming.

Rosario Autore, founder of Australian pearl company Autore.

Chopard Fairmined yellow gold bracelet and ring from the Palme Verte collection.

Chopard was the first high-end brand to launch a range of ethical jewellery when, in 2013, it launched a diamond cuff and earrings made from Fairmined gold.

At Muzo Emerald, rough gems are traced from the moment they are mined through to polishing and purchase.