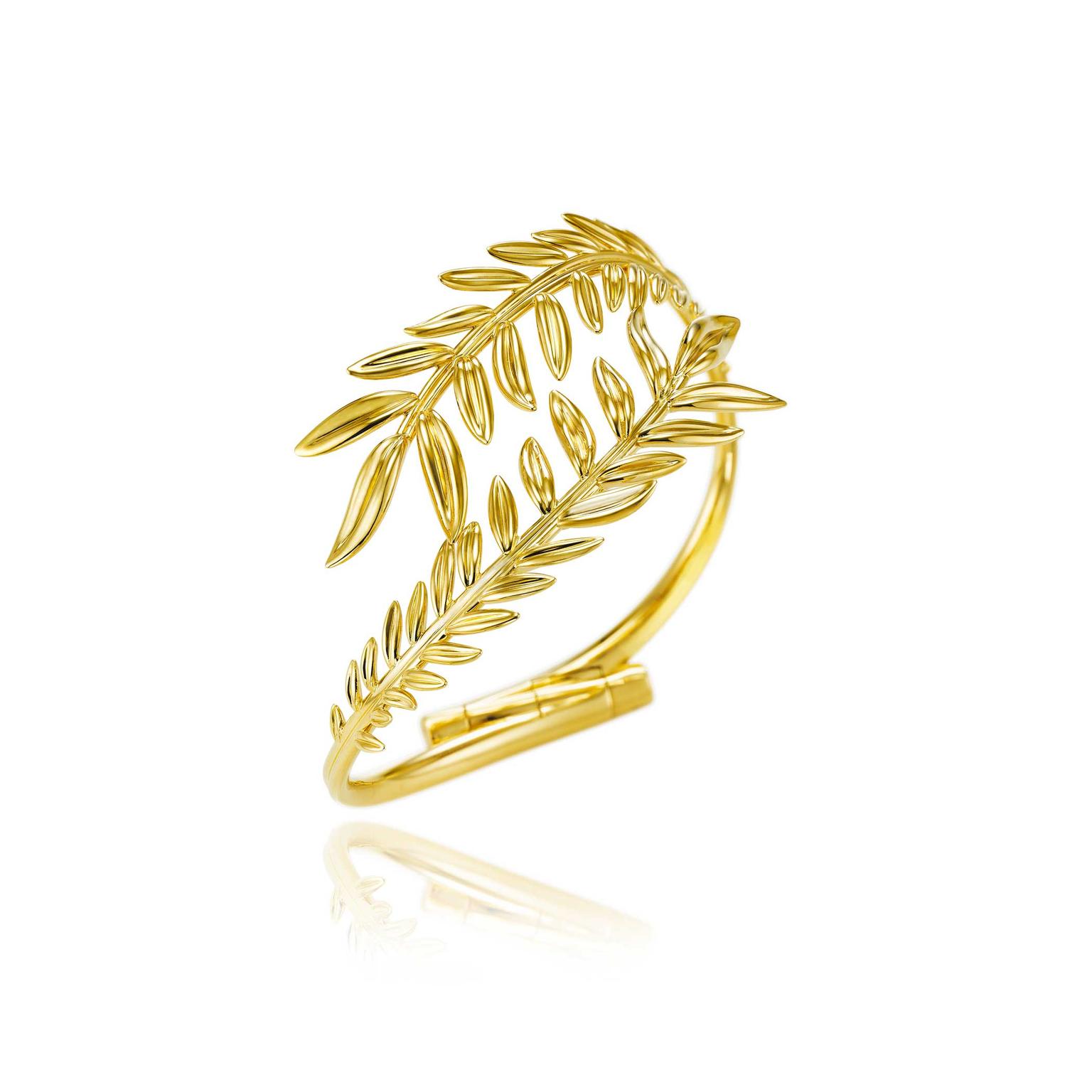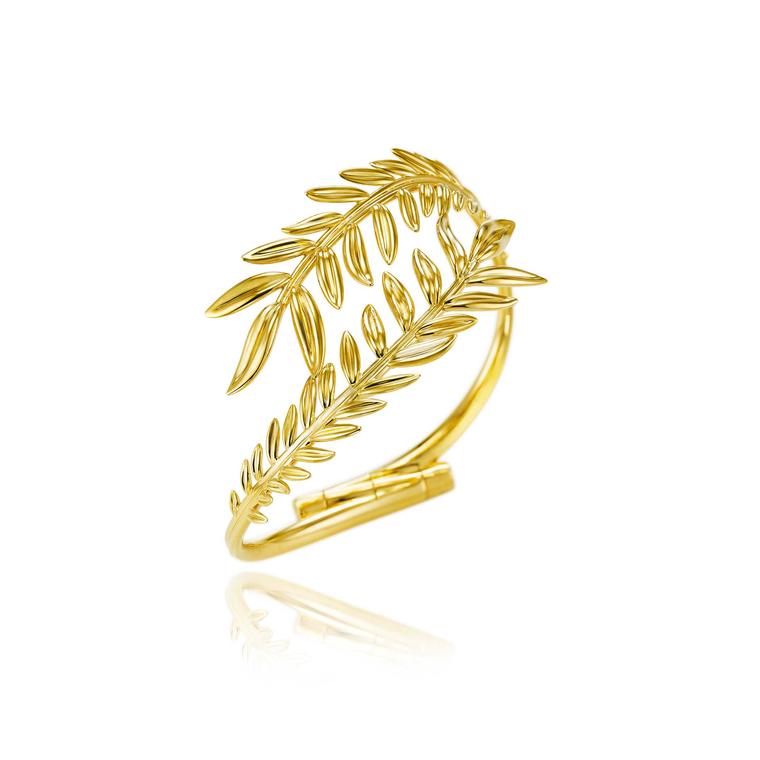 By Åse Anderson
The first ever Chopard jewellery diffusion line in ethically sourced gold marks another step on the brand's Journey to Sustainable Luxury.
Crafted entirely from 18ct Fairmined gold, with a design inspired by the iconic Palme d'Or Award, the new Palme Verte collection is stylish everyday jewellery with a squeaky clean conscience.
This year marks the 60th anniversary of the Palme d'Or, which is awarded to the director of the winning film at the annual Cannes Film Festival. Chopard redesigned the coveted trophy in 1998 and, in 2014, the Swiss jewellery house decided to make it from Fairmined gold as part of its ongoing commitment to raising social, environmental and ethical standards. Mined by artisanal and small-scale miners, Fairmined gold adheres to the ethical standard created by ARM (the Alliance for Responsible Mining).
Read more about Chopard and the Palme d'Or Award here
Fittingly, the new Chopard ethical jewellery collection was unveiled at the Chopard Rooftop in the Martinez Hotel during the Cannes Film Festival 2015. The launch was attended by numerous celebrities, including Livia Firth, creative director of Eco-Age, which partnered with Chopard on its Journey to Sustainable Luxury two years ago.
Read more about Livia Firth and Chopard's partnership here
Encompassing earrings, a pendant, a ring and a bracelet, the new fine jewellery collection transitions easily from day to night. With a curved shape inspired by the finely ribbed palm leaves, each piece is so light and easy to wear that it is destined to become a modern-day talisman.
Following on from Chopard's Green Carpet collection comes the Swiss brand's first diffusion line crafted in Fairmined gold, which includes this pair of Palme Verte earrings.

Chopard's Palme Verte collection, crafted entirely from 18ct Fairmined gold, includes this easy-to-wear pendant.

Inspired by the Cannes Palme d'Or Award, Chopard's new Palme Verte collection includes this ring in 18ct yellow Fairmined gold.

Model Poppy Delevingne wearing Chopard Palme Verte earrings in 18ct Fairmined yellow gold at the Cannes Film Festival.

Palme Verte bracelet from Chopard's first diffusion line of jewellery in Fairmined gold.