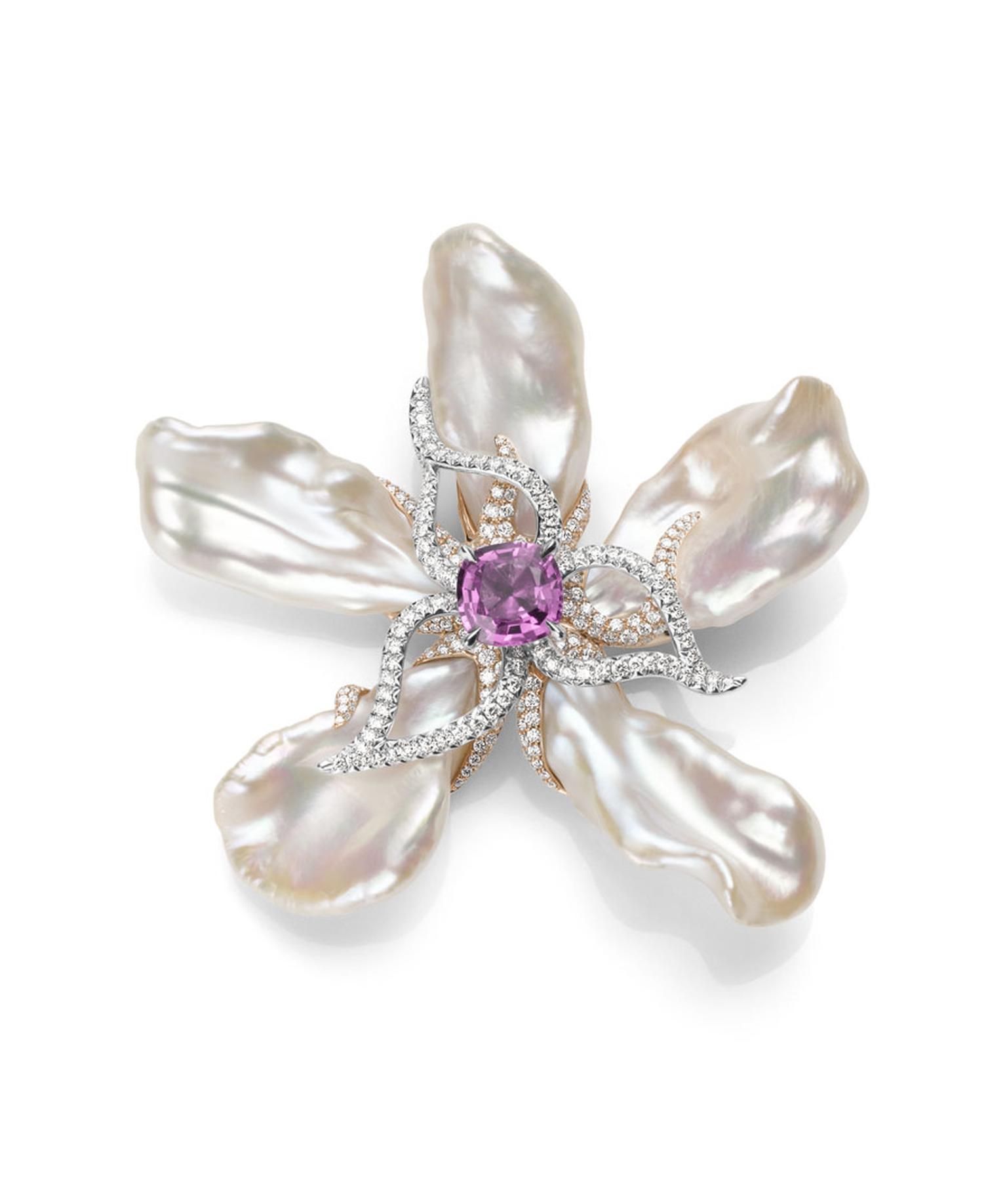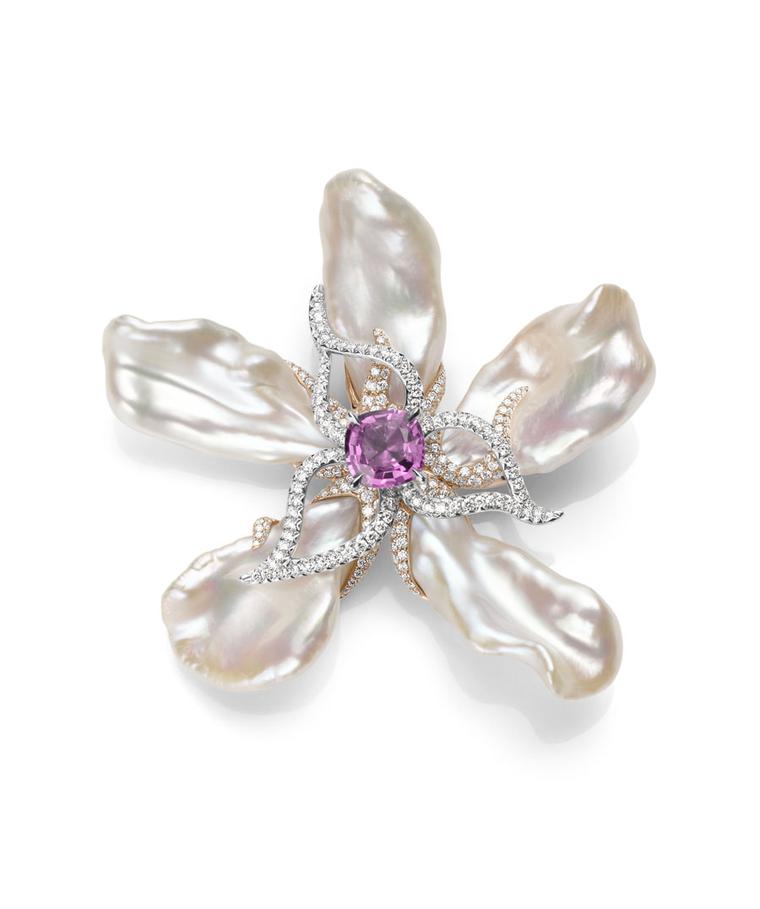 By Claire Roberts in London
Out of all the trends that captured my attention in 2013, it is pearls that have been inescapable. Perhaps it's because there has been such a glut of contemporary jewels that have given a fresh lease of life to what has, until recently, been regarded an old-fashioned gem.
The release of Baz Luhrmann's 'The Great Gatsby' in the summer certainly helped, with pearl jewels by Tiffany & Co. playing a pivotal role in bringing to life the roaring 20s in New York, draped on the star of the film, Carey Mulligan. And who can forget one of the V&A's major exhibitions of the year, Pearls, which comes to an end in a few weeks.
What I have learned from this past year of pearls is that the traditional strand is as good as dead and buried. Instead, jewellers are using pearls in the same way they would a gemstone, taking full advantage of the spectrum of colours available and embracing the more unusual varieties - baroque pearls in all shapes and sizes; conch pearls; abalone pearls - as never before.
Love it or hate it, Hemmerle's Tarantula brooch - part of the avant-garde German jeweller's Art of Nature series of one-off jewels - is undeniably impressive. The 117.76ct dark brown conch pearl that forms the back end of the lifelike tarantula is one of the largest and rarest conch pearls in the world. In the flesh - it is part of the V&A's must-see Pearls exhibition - the craftsmanship and attention to detail is outstanding.
Reinforcing the fact that some of the most impressive pearls aren't remotely spherical, both the winner and the runner-up of the pearl category at the Couture Design Awards in Las Vegas in June 2013 featured pearls that barely resemble the traditional notion of pearls at all. First place went to Mikimoto for a floral brooch featuring rare petal-shaped baroque pearls, while the artist-jeweller Paula Crevoshay scooped second place for her beautifully realised orchid brooch, featuring a stunning tooth-shaped abalone pearl, one of the rarest pearls in the world because they are not cultured and found only by chance.
The big jewellery houses have also been playing with pearls in fashionable ways. Cartier dotted pretty pink and lilac-hued pearls over an elaborate cuff bracelet in the new Paris Nouvelle Vague collection, while Fabergé, Tiffany, Garrard and Mellerio dits Meller embraced the art deco trend that swept through jewellery in 2013 with tassels of seed pearls descending from necklaces, earrings and brooches.
British designer Melanie Georgacopoulos encased her pearls in cages and even sliced and diced them to reveal the concentric circles that few know exist within a pearl. Like fellow Brits Ornella Iannuzzi and Shaun Leane, this new approach to pearl jewellery - with the focus on the design as much as the pearls - has been a real revelation this year.
Alongside these high-fashion jewels are one-off pieces that are breathtaking in their perfection. I recently had fun trying on Chopard's Sea Lion necklace, from the Animal World collection, at Harrods - a string of perfectly matched white pearls so long it stretched almost down to my knees. And Mikimoto's Aurora necklace is even more dazzling in real life, made up of South Sea Keshi pearls that segue perfectly from golden to white in a collar of cojoined pearls and diamonds. 
But the most coveted pearls of 2013? None of the above. Natural pearls, desired for their rarity and beauty, have been shattering auction records this year. With the ocean floors long depleted of pearl shell beds, natural pearls have become the zenith of desirability. They dominated the best-selling lots at Christie's sale of Important Jewels in London in May 2013, quickly followed by the sale of Gina Lollobrigida's natural pearl Bulgari earrings from 1964, which were auctioned at Sotheby's London for £1.6 million, setting a new world record for the sale of a pair of pearl pendants. Long relegated to the back of the drawer, there is no doubt pearls are here to stay. 
rare petal-shaped fresh water baroque cultured pearls - See more at: http://www.mikimotoamerica.com/blog/mikimoto-anthea-brooch-recipient-of-the-2013-couture-design-award/#sthash.DmWlTJVQ.dpuf
rare petal-shaped fresh water baroque cultured pearls - See more at: http://www.mikimotoamerica.com/blog/mikimoto-anthea-brooch-recipient-of-the-2013-couture-design-award/#sthash.DmWlTJVQ.dpuf
Seaman Schepps Chick Brooch in pearl, sapphire, and diamond set in white and yellow gold. Couturelab.com

The First Runner-Up in the 'Pearls' category at the Couture Awards 2013 in Las Vegas was Paula Crevoshay with this "Pink Lady" gold pendant, set with a natural Abalone pearl, tsavorite garnets, pink spinels, rubies and opals.

One of the standout pieces from Mikimoto's new 20-piece Hello Kitty collection includes this layered pearl necklace, which traces Hello Kitty's face in diamonds, rubies and onyx pearls.

Mellerio dits Meller pearl and emerald brooch from the Médici Collection.

Grand Jete in gold with diamonds and two cultured baroque pearls by Geoffrey Rowlandson, London, 1999. © Geoffrey Rowlandson

1930s Cartier necklace in platinum, with natural pearls from the Gulf and diamond clasps, from The Qatar Museums Authority Collection. Photo © Sotheby's.

Ornella Iannuzzi "Coralline Reef" gold hoops with Tahitian pearls (£3,850).

The Rosebery Tiara in gold silver and diamonds, with natural bouton and drop pearls in fitted case by R & S Garrard, London, circa 1878, from The Qatar Museums Authority Collection, on display at the V&A's Pearls exhibition. Photo © Sotheby's.

'Frozen' by artist Sam Tho Duong, silver nylon and freshwater pearls, 2011, on display at the V&A's Pearls exhibition. Photo © Petra Jaschke.

Corrado Giuspino Tahitian pearl ring, set in black gold.

Corrado Giuspino pearl, black onyx, jade and diamond bracelet, with a removable central motif.

Yoko London pearl and diamond earrings.