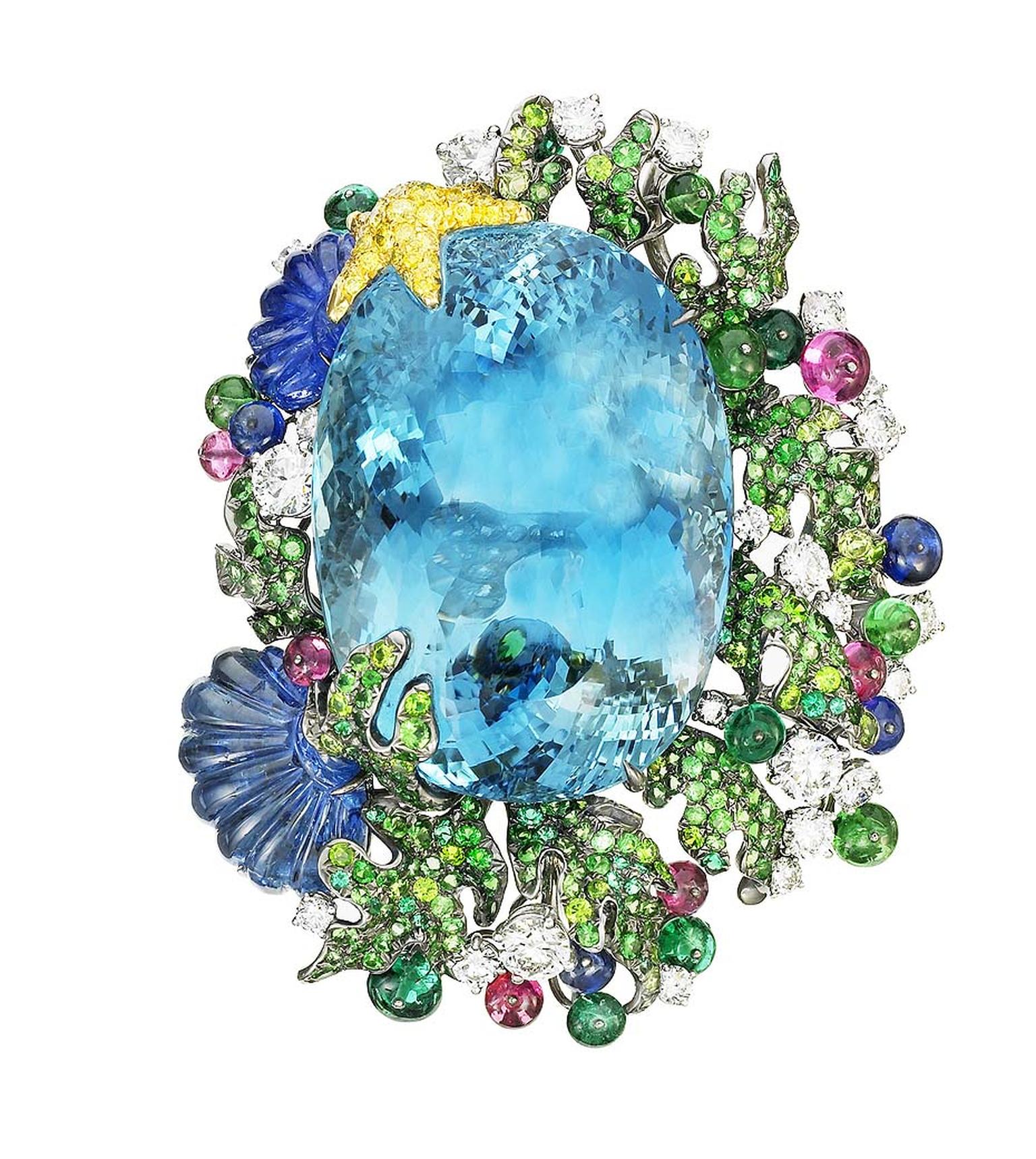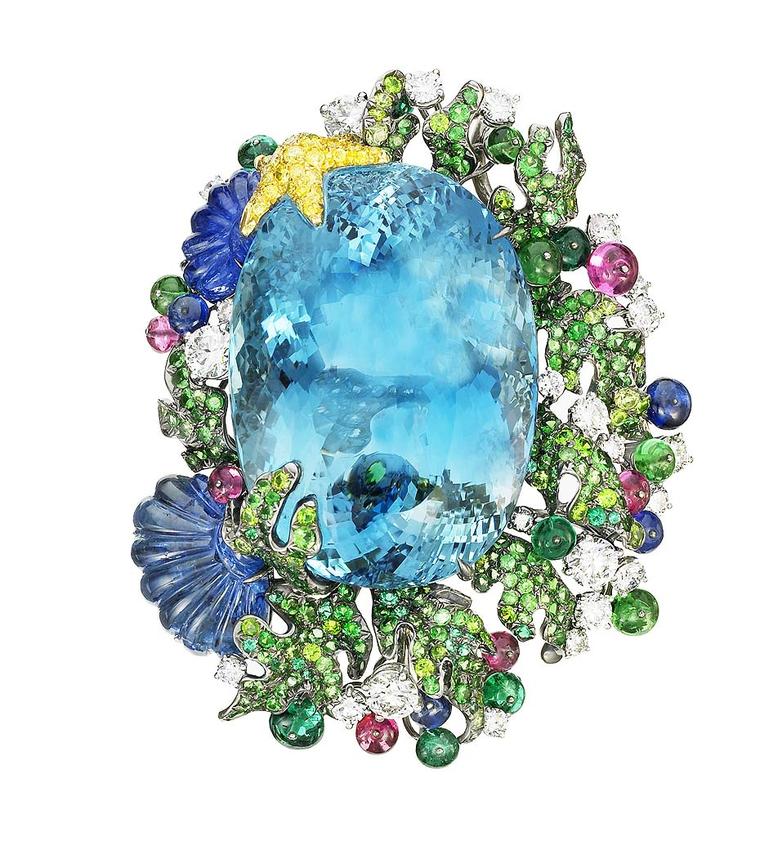 By Maria Doulton in London
One of the trends I have noticed over the past few years is the increase in jewellery coming out of Asia. Houses like Carnet by Michelle Ong (read more here) and Wallace Chan (read more here), both in Hong Kong, or Gimel by Karouru Kay Akihara in Japan (read more here) have long been held in high esteem. But there are new names on the list of creative forces in jewellery design coming from the Orient.
Cindy Chao from Taiwan is commanding high prices even at auction: her bejewelled 'Solstice' azalea cuff sold at Christie's Hong Kong auction in 2011 for USD$465,000. In Paris during the summer 2013 Couture shows, Chao showed her latest jewels, including the astounding Four Seasons brooches (read more here).
With sales rooms in New York, Shanghai and Taipei, the former cellist Anna Hu (read more here) has turned her talents to delicate and finely wrought designs.  Bursting with colour and movement, Hu is gaining recognition as one of the Asian stars to watch.
Ann Lin, of Taiwan (read more here), is one of the most recent arrivals. She made her entrance with a bang by launching a fine jewellery collection: a gutsy way to make a debut.
Wendy Yue of the Diamond Tree brand (read more here) has been intriguing us for several years with her fantastical, improbable designs, including a cameo surrounded by a cheeky gem-set monkey. Other animals, flowers and insects crawl over the writhing forms of her outsized jewels.
Fei Liu is based in Birmingham, but this Chinese-born jeweller brings his Asian sensitivity, which he tempers with Western styles, to create very wearable jewels with a touch of the Orient. He has recently worked with Rio Tinto to create a line of diamond jewels for sale in China (read more here).
BaoBao Wan (read more here) comes from a privileged background of politicians in China and her work reflects her origins and childhood memories, from ice-cream cones to doughnuts or a pagoda ring called 'La Maison de mon enfance', which is a mini replica of the building found in the gardens of China's Presidential Palace. Her work extends from very small little pendants of, say, a teapot to one-off fine jewellery pieces such as the magnificent 'Fan' bangle.
Why is Asian jewellery different? Cindy Chao believes it's about the quality of the stones. "For fine jewellery, Asians always look for the best of the best in a stone. Whereas a European will take into account craftsmanship and design when choosing a jewel, for Asians, artistry and craftsmanship is a lesser consideration. They pay a lot more attention to the value of the stone rather than the design."
Ann Lin Bella Earrings in white gold, set with 224 diamonds, from the Gesto Collection.

Ann Lin Les Sakura Bracelet in white gold with diamonds and emeralds, from the Opera Collection.

Dancing Dragon Brooch with amethyst, emerald and white diamond by Carnet, designed by Michelle Ong.

Shades of Diamond Hoop Carnet earrings, with white diamond, blue, pink and orange sapphire, designed by Michelle Ong.

Gemfields' bangle by Nam Cho is made with 23ct of Zambian emeralds in varying sizes of cabochon cuts for a dramatic and very tactile effect.

A pendant from Bao Bao Wan's new 'Bon Bon' collection featuring a melting ice-cream cone comprised of a pearl set on melting diamonds and a carved amethyst cone.

Bao Bao Wan's Bat bracelet in white gold with diamonds.

Bao Bao Wan Fan bangle in yellow gold, set with yellow, cognac and pink diamonds, white diamonds and two marquise-shaped diamonds.

Anna Hu Enchanted Orchid Duo ring in white gold, set with 49 briolette diamonds totalling 12.19ct, multi-coloured sapphires, multi-coloured diamonds and Paraiba tourmalines.

Four Seasons Collection emerald brooch by Cindy Chao.

Four Seasons Collection Autumn Maple Leaves brooch with yellow and white diamonds by Cindy Chao.

'Flower Sensation' earrings from the 'Enchanted Nature' jewellery collection, designed by Fei Liu for Rio Tinto.