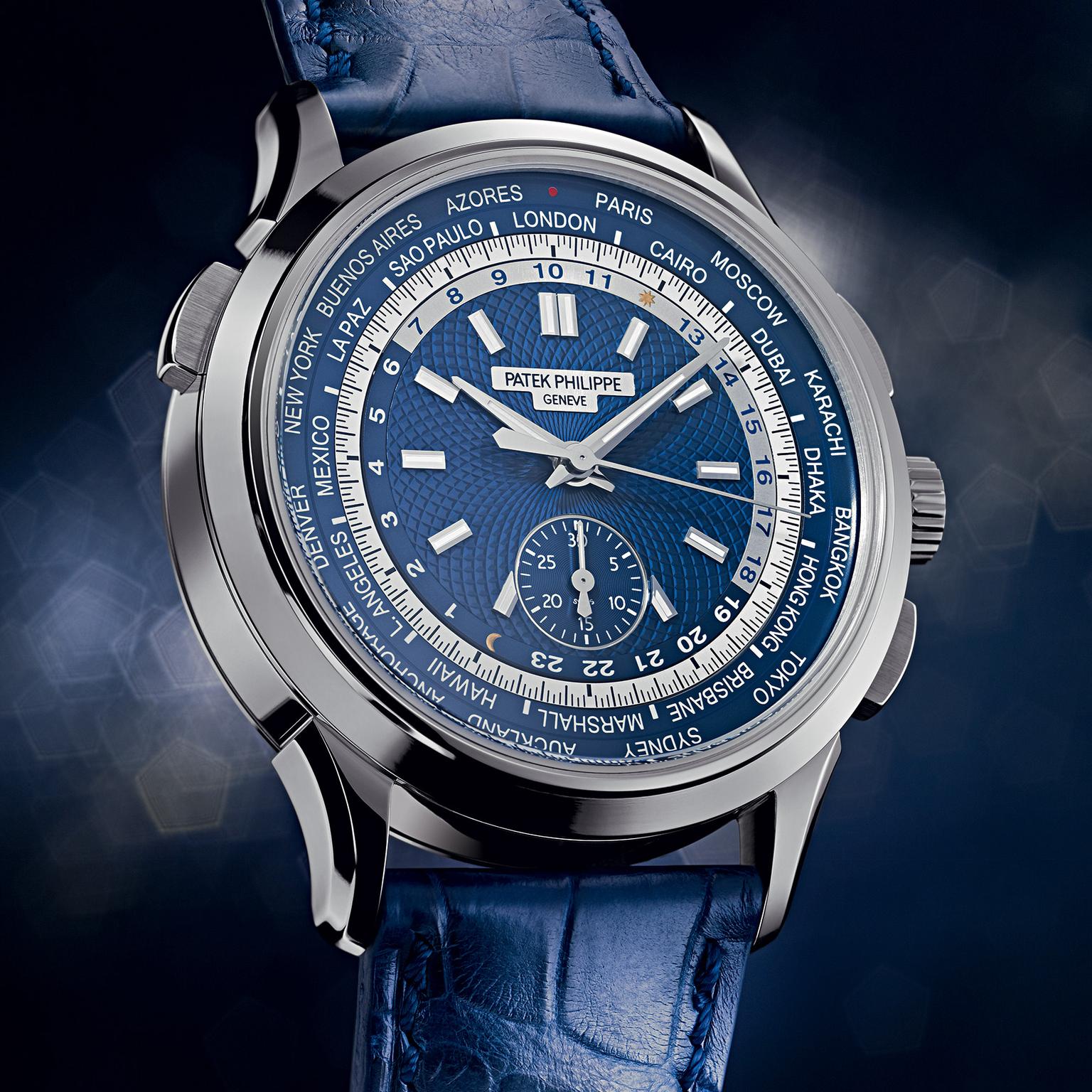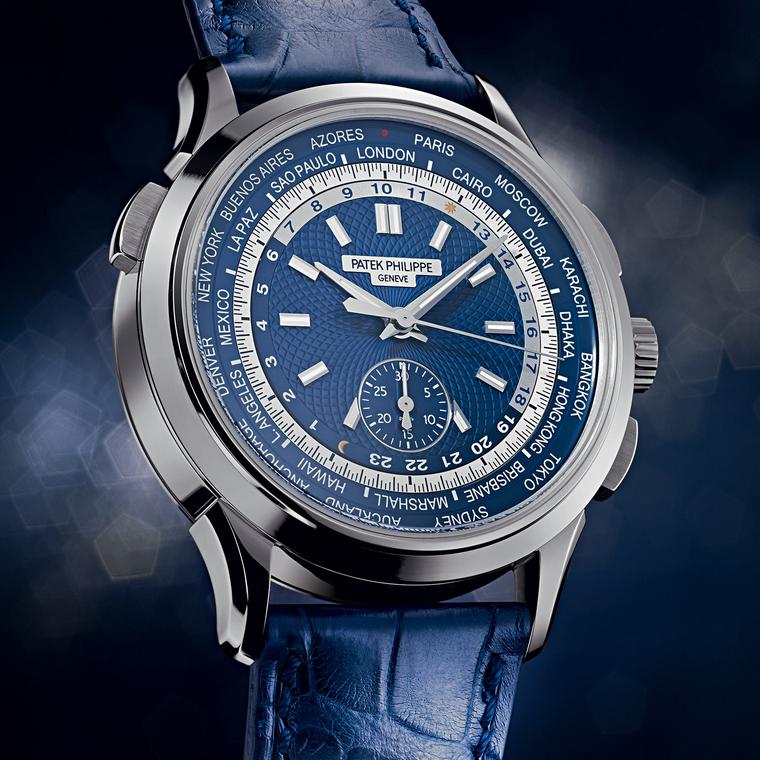 In this short film, Thierry Stern tells us about the new World Time Chronograph 5930G and why Patek Philippe watches continue to make such good investments.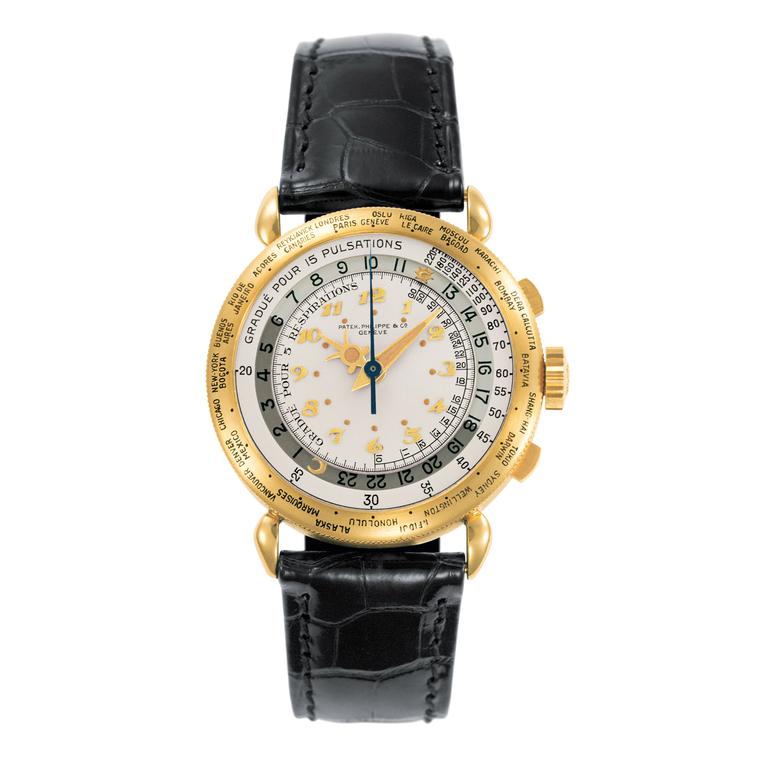 A World Time Chronograph is a rare beast, and Patek Philippe's star product for 2016, shown to us at Baselworld, definitely captures the limelight. There is, of course, a history behind this watch, as Patek Philippe created its first and only known example of a World Time Chronograph in 1940, currently housed in the Patek Philippe Museum. Patek collectors will know that the Maison is renowned for its world time watches, so the addition of the chronograph function can only add to their appeal.
However much history may be attached to this model, Mr Stern tells us that the watch was conceived with the modern traveller in mind. "Travel time is something that businessmen really enjoy," explains Stern, "and they like to go running when they are away from home so we decided to mix it with a chronograph."
The watch features a brand new movement that integrates these two complications. "The difficulty is to associate the two functions with enough energy for it to run for, say, 50 hours," explains Stern. And of course it has to look good. "If you look at this watch you will see it is not very thick as we are able to make really thin movements," continues Stern. "This is very important as it allows you to have a beautiful design. Also the dial needs to look really clean - it should be very easy to read as you should never forget that this watch has to tell you the time."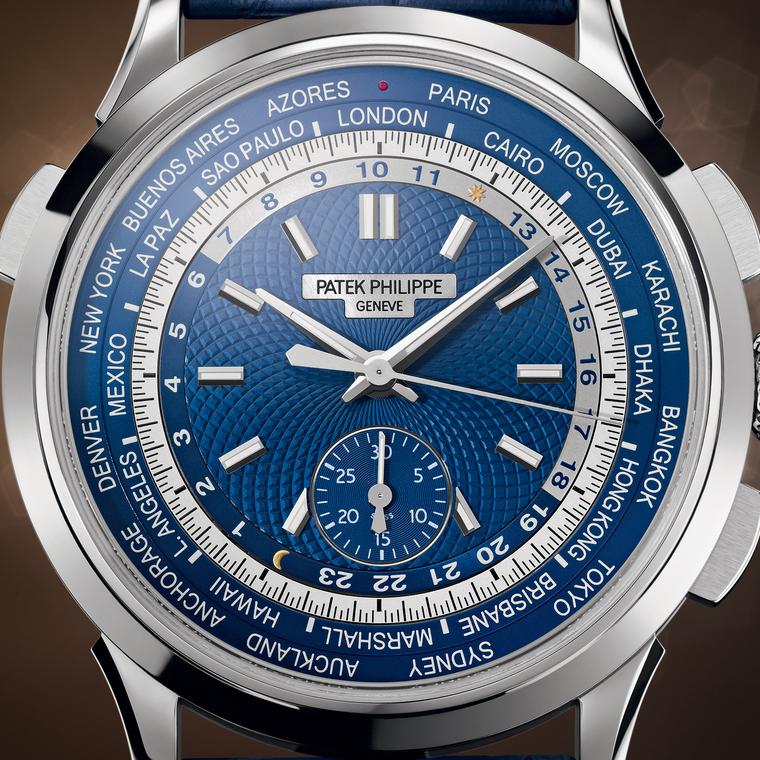 The watch is not only easy to read, but easy to use. The two pushers on the right-hand side of the case activate the chronograph, while the world time is easily set to your current city with the single pusher on the other side. The centre of the deep blue dial is deeply etched with a guilloched pattern, with 24 cities of the world arranged around the outer rim. The central chronograph hand and the 30-minute counter keep track of the timing functions, and the mechanical self-winding calibre CH 28-520 has 343 pieces assembled in a movement that is a mere 7.9mm high.
Set to be a collector's favourite, and perhaps a future record-breaker at auction, Thierry Stern commented on the enduring value of Patek Philippe watches: "We never change strategy and we make the finest watches in the world. When you have been doing this for more than 175 years, you acquire such technique and know-how." And that, it appears, is what keeps collectors coming back for more.
Patek Philippe created the first example of a World Time Chronograph in 1940, which is housed in the brand's museum.  

The blue dial on the Patek Philippe World Time Chronograph is edged with 24 cities arranged around the outer rim. 

The Patek Philippe World Time Chronograph ref. 5930 features movement that integrates two complications. (POA).