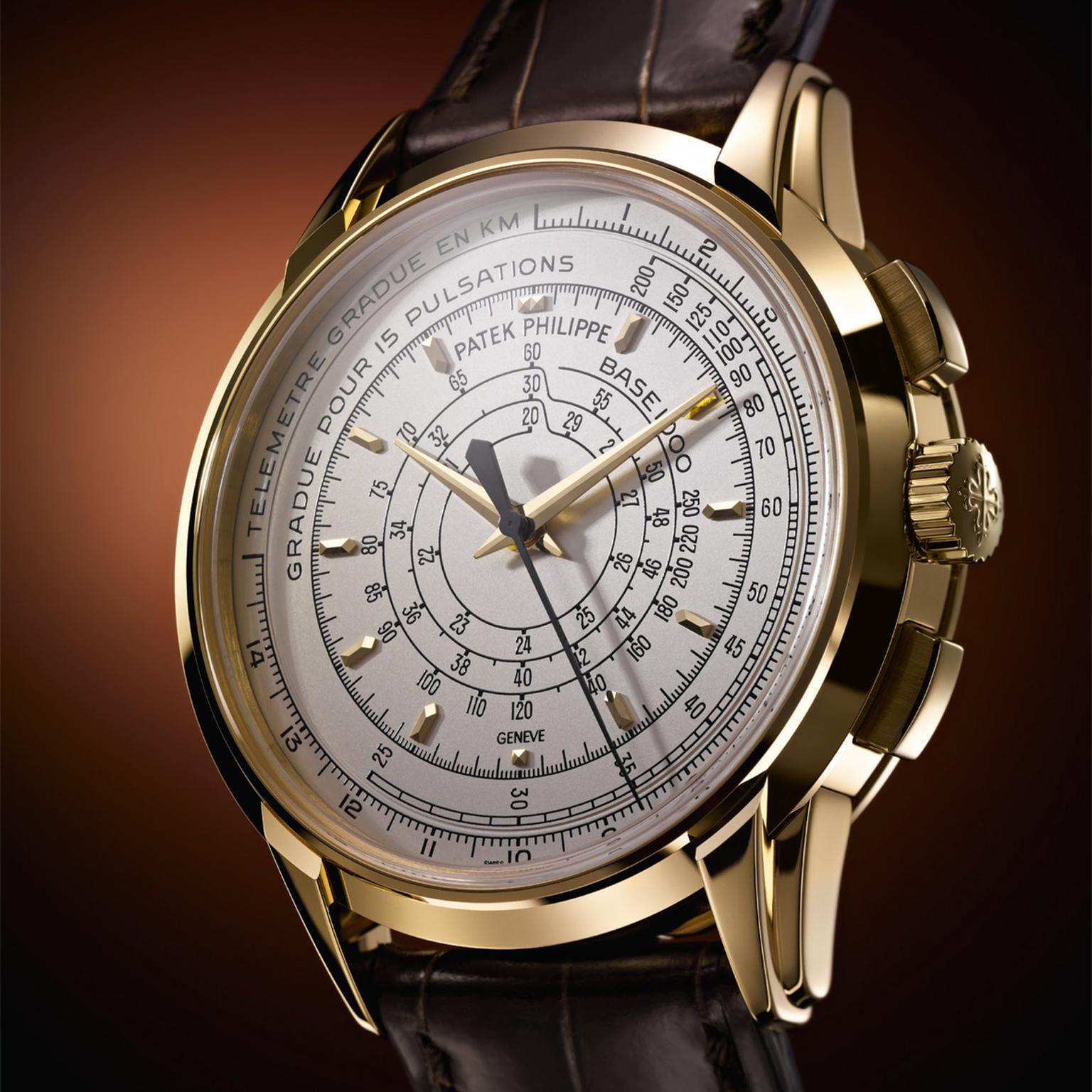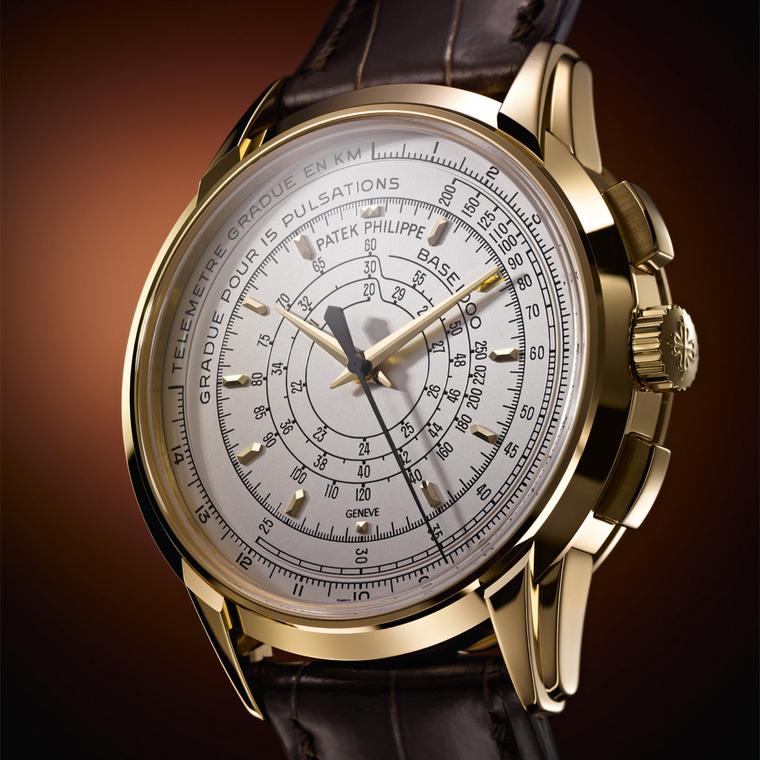 There was a 2013 advertising campaign starring Patek Philippe watches, which depicted a handsome, well-to-do father sharing important milestones in his son's life. Beautifully shot in black and white, the film is full of heart-warming father and son moments, and the last scene zooms in on the wistful father watching his grown-up son leave home, as the famous slogan, "You never actually own a Patek Philippe, you merely look after it for the next generation" appears on the screen.
Read about the Patek Philippe boutique in London
The campaign is a triumph of aspirational marketing and hones in on two very salient messages that Patek Philippe watches encapsulate. The first is that owning a Patek is tantamount to success and refinement - the most eloquent watch to mark life's milestones. The second message alludes to the generational aspect of Patek Philippe watches. When you buy one, you are investing in a superlative timepiece designed to outlast you and hopefully become a family heirloom. From grand complications to casual sporty watches, there is a timepiece for each season when it comes to Patek Philippe men's watches.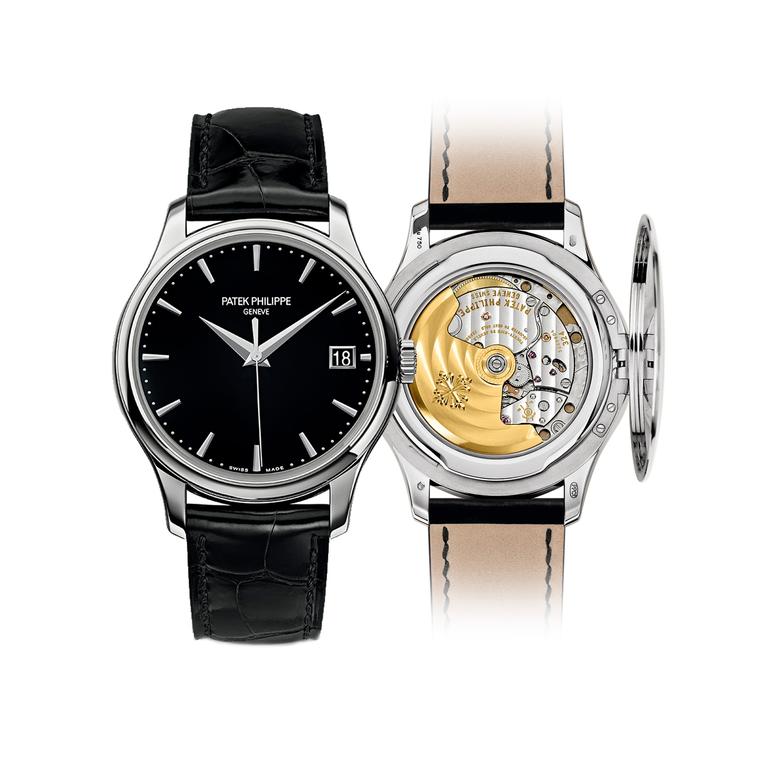 The perfect graduation gift
Perhaps the first milestone in life is graduating from university, and what better way to get off on the right foot than with a classic Patek watch from the Calatrava family. Timeless, understated and a staple in Patek's collections since 1932, the original Calatrava Officer's watch took its design cues from the minimalist principles of the German Bauhaus movement. This handsome 39mm white gold Calatrava model with a black lacquered dial and date window is an ideal present for a graduate. Discreet yet refined, Ref. 5227G-010 is equipped with a mechanical automatic movement that you can view by lifting the protective hinged gold dust cover on the caseback - a detail that harks back to the original officer's watch and which can be engraved with the date of the graduation ceremony.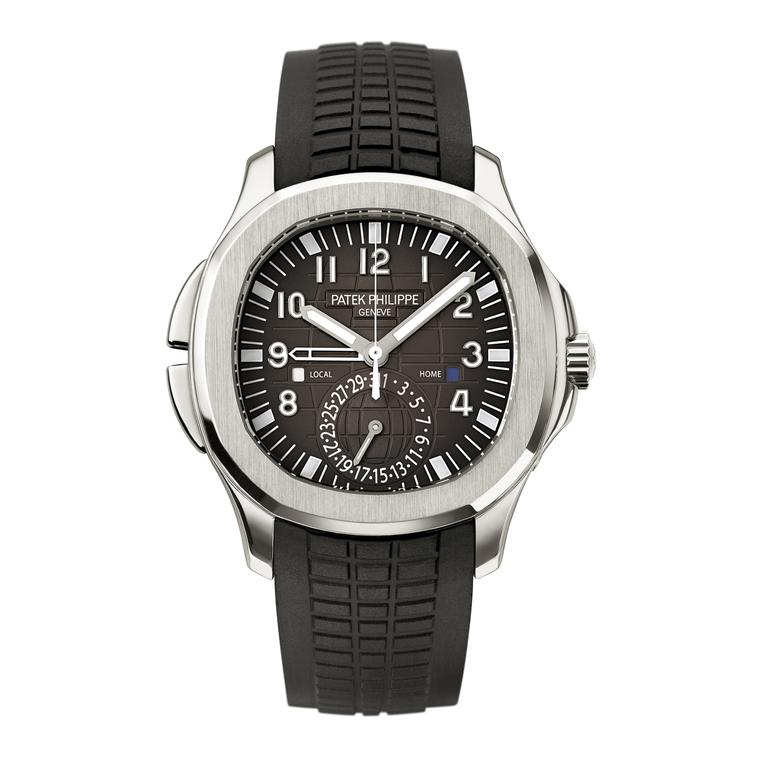 Read more about watches as graduation gifts
For globe-trotters with busy diaries
You've stepped out into the big wide world, got your first job with an international firm and spend more time in the sky than on land, flying from one time zone to the next. You need a watch that can keep up with you, and the rugged Aquanaut Travel Time GMT is a reliable travel companion indeed. A casual sports watch in a 40.8mm stainless steel case, these watches for men first surfaced in 1997 and are distinguished by their masculine octagonal bezel and embossed textured dial, which continues onto the "Tropical strap" made from a resilient high-tech composite. Ref. 5164A features a dual time zone mechanism so you can consult local time on the dial and home time with a third hand, as well as day/night functions. The hour markers and hands are luminescent, and the screwed-down caseback means the automatic movement can accompany you unscathed to depths of up to 120 metres.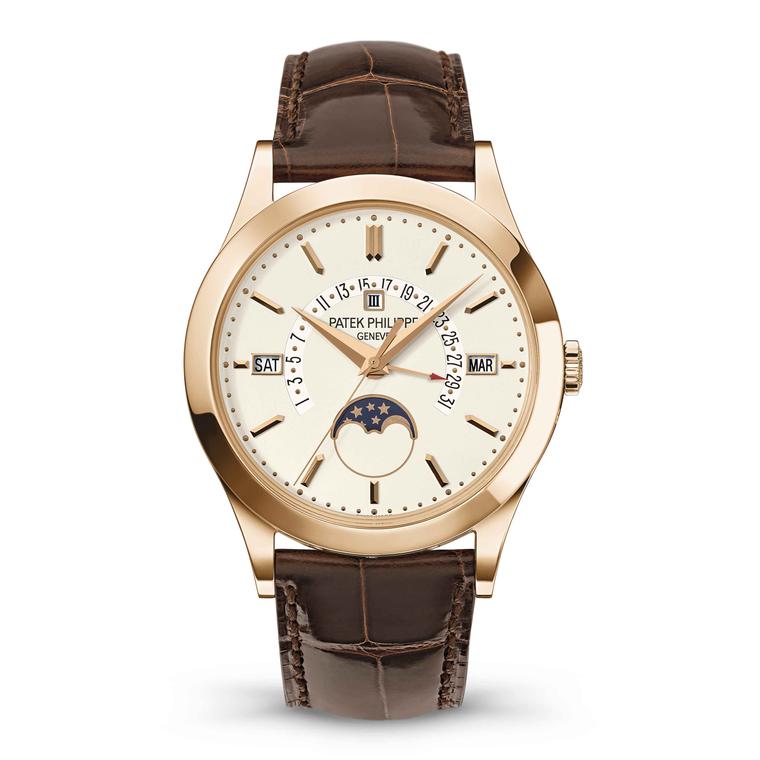 A wedding present that will last a lifetime - and more
Marriage is another milestone in many men's lives and the symbolism of a perpetual calendar is unequivocal. Unlike simple calendar watches that need to be adjusted five times a year, the beauty of perpetual calendars is that they only need to be tweaked once a century. Patek Philippe's 39.5mm rose gold perpetual calendar is the epitome of refinement, practicality and one of the easiest-to-consult calendar watches on the market. Ref. 5496R enters in the grand complications category and is packed with functions offering day, date, month and leap year indications in three apertures on the dial, along with a retrograde date hand and a Moon phase indicator.
See more Patek Philippe perpetual calendar watches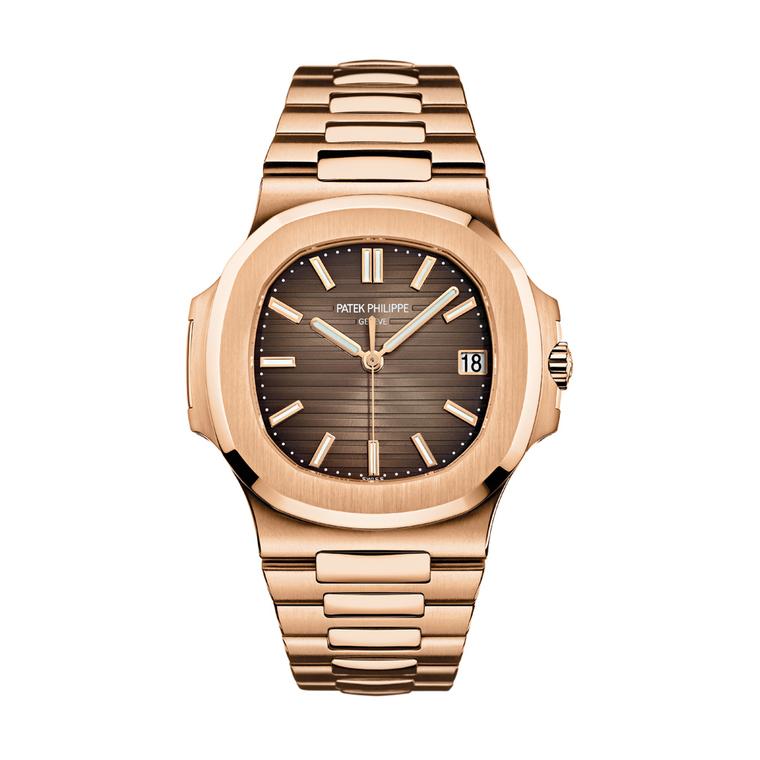 An everyday icon
Obviously a perpetual calendar is not the kind of watch you'll be wearing for less formal occasions, so the Nautilus is an exceptionally tempting candidate for everyday wear. When it was introduced back in 1976 in stainless steel, watch purists were speechless; luxury watches at that time were thin and made of gold and this formidable steel vessel defied all the prevailing conventions. Time is the ultimate referee and the Nautilus is now one of the most sought-after timepieces at auction. With its bold personality and rounded octagonal bezel inspired by the shape of a porthole, the Nautilus is sporty and stylish enough to be worn on board and in the boardroom. Ref. 5711/1R in a 40mm rose gold case has a contrasting chocolate brown dial with the characteristic wavy lines of the Nautilus family. The applied gold hour markers are treated with luminescent material and the solid rose gold case will keep calibre 324 S C, a mechanical automatic movement, watertight to depths of 120 metres.
Read more on Patek Philippe at Baselworld 2016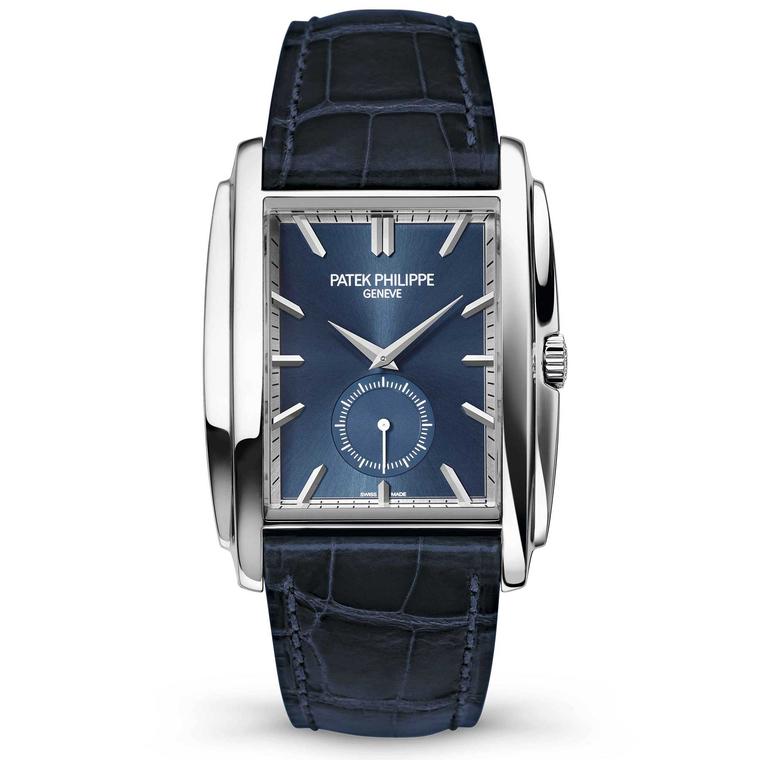 Sophistication personified
Your collection is now taking shape with a nice balance of dress watches, a grand complication and two sportier models. It could be time to look for something with a different profile, such as the sleek and streamlined Gondolo watch from the collection named after the Rio de Janeiro jewellers Gondolo & Laboriau, for whom Patek produced the famous Chronometro Gondolo watches from 1902-1927. With its sophisticated rectangular case, clearly indebted to Art Deco aesthetics, the Gondolo Ref. 5124G was revisited this year in a 43 x 33.4mm cambered white gold case with a gorgeous blue sunburst dial and a small seconds counter at 6 o'clock.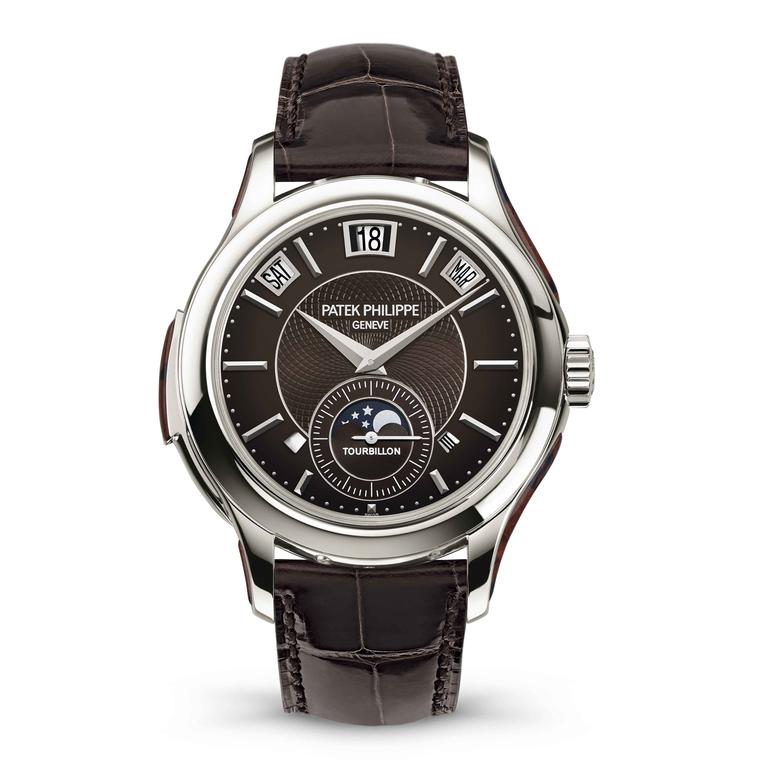 A grand gesture for big birthdays
A 50th birthday is another important milestone and a perfect excuse for a grand present, and what could be grander than a minute repeater? How about a minute repeater coupled with a perpetual calendar and a tourbillon? Anything is possible at Patek and Ref. 5207/700P could be just the watch you have been dreaming about. This grand complication encapsulates what Patek does best: combining complications to create a watch of vertiginous complexity and beauty. The 41mm platinum case houses a mechanical manual-winding movement that keeps the minute repeater, tourbillon, Moon phases and instantaneous perpetual calendar - and all its functions - chiming, up to date and in perfect time. Three apertures in the superior part of the brown dial with its hand-guillochéd centre reveal the day, date and month, while the tourbillon and Moon phases sit at 6 o'clock. The minute repeater is activated by a slide piece that, in turn, has been decorated with obsidian inserts to echo the decoration of the lugs. Simply exquisite.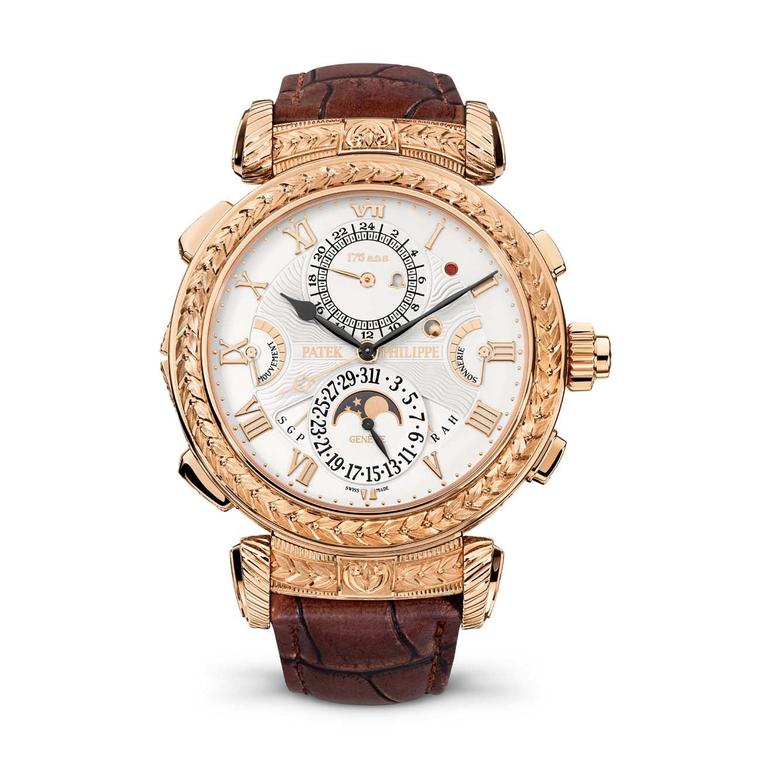 Exclusive collectors' watches for the connoisseur
Collectors were also in for an exceptional treat following the 175th anniversary celebrations in 2014 and the superior batch of commemorative, limited-edition Patek Philippe watches that ensued. In pride of place, the mind-boggling Grandmaster Chime wristwatch - Ref. 5175R - in rose gold with 20 complications set collectors' hearts racing and came with a Patek Philippe price tag of $2.5 million. But since only seven will be made, six to be sold and one for the Patek Philippe Museum in Geneva, Patek generously unveiled some other beauties, including the multi-scale chronograph watches and a limited edition of Chiming Jump Hour timepieces. Expect to see all these commemorative watches on the auction circuit in the future; whether they will surpass the record $24 million achieved in 2014 for the Henry Graves Supercomplication cannot be predicted, but rest assured, none of these collector's treats will lose their value over time.
Read more about the Patek Philippe Grandmaster Chime watch
Timeless, understated and a staple in Patek's collections since 1932, the Calatrava was revisited in 2015 in a 39mm white gold case and an inky black lacquered dial. 

The handsome 39mm white gold Calatrava watch from Patek Philippe has a hinged gold dust cover on the caseback, which can be engraved to celebrate a particular milestone. 

An ideal companion for men on the move, the rugged Aquanaut Travel Time GMT watch with a dual time zone mechanism comes in a 40.8mm stainless steel case and is water-resistant to 120 metres. 

This 39.6mm rose gold perpetual calendar by Patek Philippe is the epitome of refinement and practicality, and will only need to be tweaked once a century. 

First introduced in 1976, the Patek Philippe Nautilus watch is one of the most sought-after models at auction. Revisited in a 40mm rose gold case, this rugged timepiece is water-resistant to 120 metres.

With its sophisticated rectangular case, the Patek Philippe Gondolo Ref. 5124G was revisited this year in a 43 x 33.4mm cambered white gold case with a gorgeous blue sunburst dial and a small seconds counter at 6 o'clock.

This grand complication from Patek Philippe is a watch of vertiginous complexity and beauty combining a minute repeater with a perpetual calendar, tourbillon and Moon phases, all in a 41mm platinum case. 

Patek Philippe's Chiming Jump Hour watch was unveiled for the 175th anniversary celebrations and combines a complex jumping indication for the hours, minutes and seconds, plus a striking mechanism.

The star of the 175th anniversary celebrations was the majestic Grandmaster Chime wristwatch with 20 complications spread across two dials and a lavishly engraved solid gold case. 

Released in 2014 to celebrate Patek Philippe's grand 175th anniversary, this 40mm rose gold chronograph comes with tachymeter, telemeter and pulsometer scales, and is a limited edition of 400 timepieces.