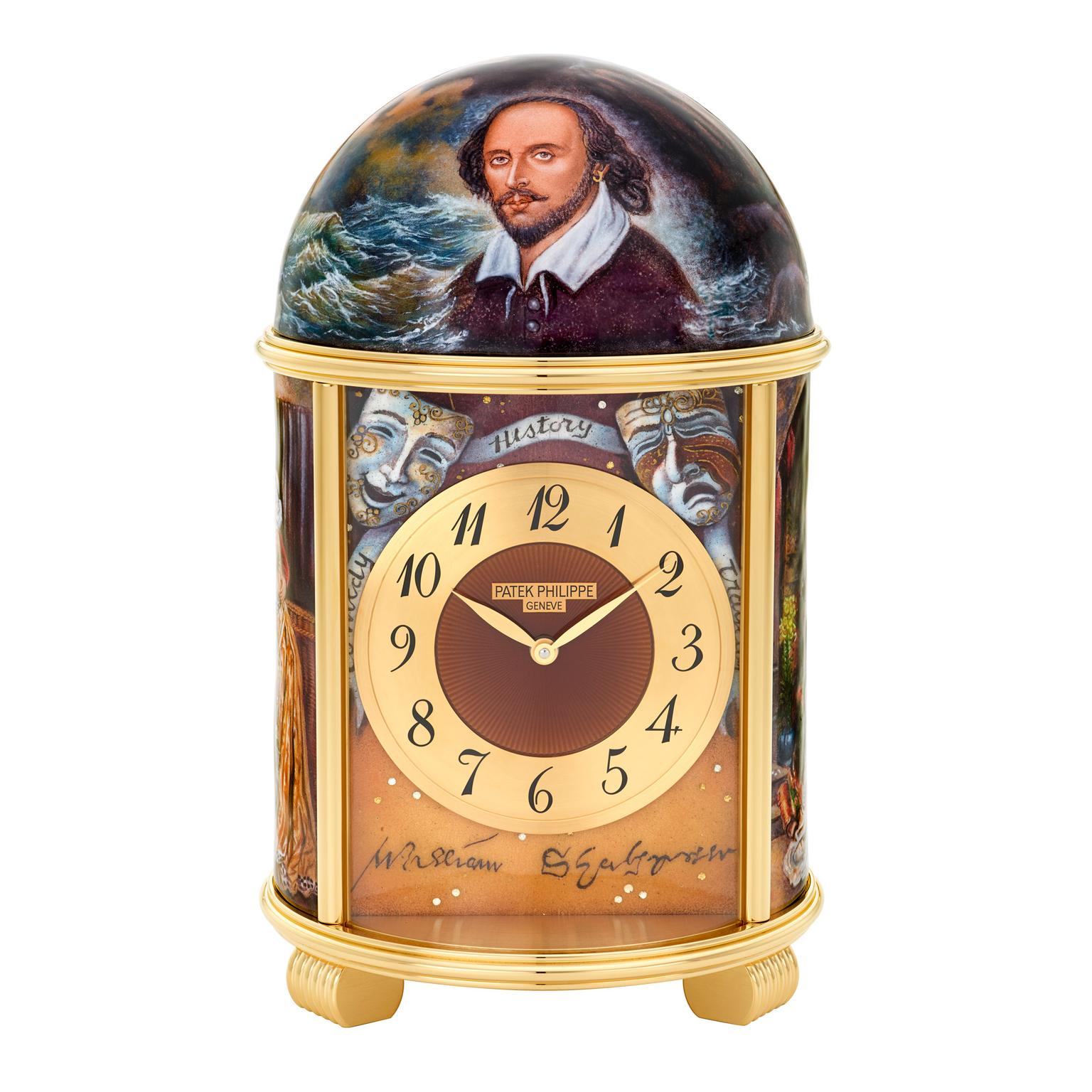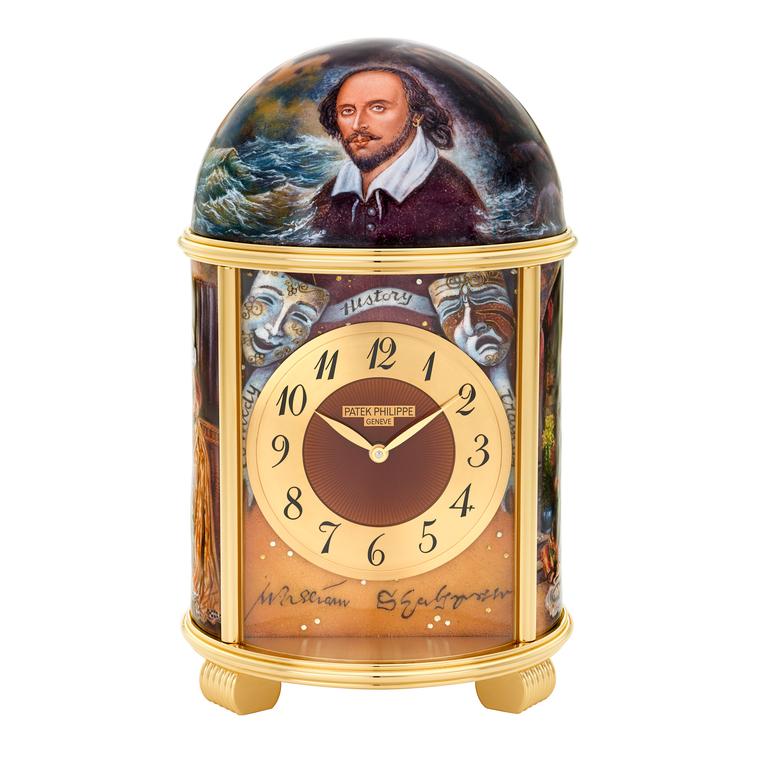 In honour of the 400th anniversary of William Shakespeare, George Pragnell has commissioned a commemorative Patek Philippe clock to illustrate scenes from the Bard's most representative works.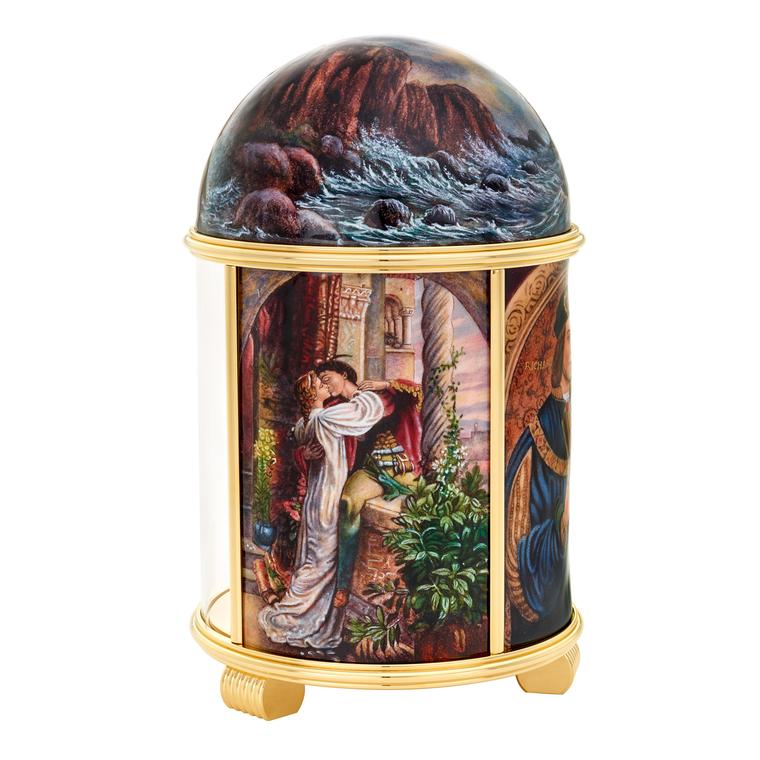 Saturday 23 April, 2016 marks the 400th anniversary of the death of Stratford's most famous son. The most universal of English playwrights, whose plays are performed on stages around the globe, was born on 23 April, 1564 and died on the same day of the same month in 1616 in the Warwickshire market town of Stratford-upon-Avon.
Stratford-upon-Avon also happens to be home to George Pragnell, a third-generation, family-owned jeweller located in an historic Tudor building in Wood Street, which Shakespeare would have known well. Built by carpenter Abraham Sterling in 1585 - a friend and drinking buddy of the Bard - this Elizabethan architectural treasure has been home to the Pragnell family and the jewellery business since 1954.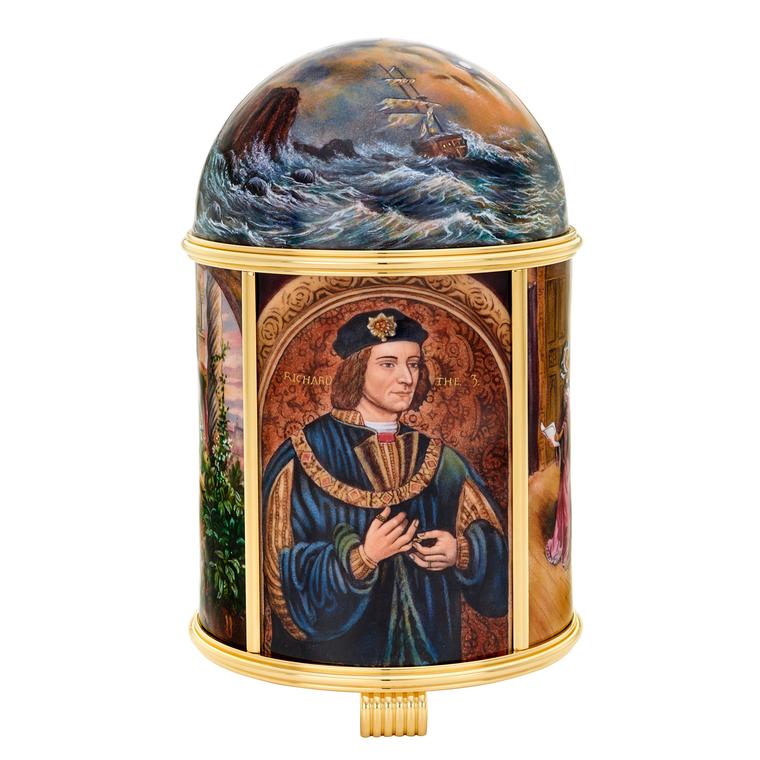 The Patek Philippe Commemorative Dome Clock is an object created using the technique of Limoges enamel and illustrates highlights of the playwright's career with scenes from The Merry Wives of Windsor, a portrait of Richard III, a romantic recreation of Romeo and Juliet's famous balcony scene - based on a painting by Frank Bernard Dicksee - with Prospero's storm in the opening scene of The Tempest decorating the dome of the clock. Viewing the action from the cupola against a stormy sea is a portrait of William Shakespeare, inspired by a likeness painted by John Taylor hanging in the National Portrait Gallery. The Patek Philippe Dome Clock was created using the technique of miniature enamel painting, and a total of 97 enamel colours were employed, with 27 firings at 850ºC degrees required to obtain this one-of-a-kind work of art.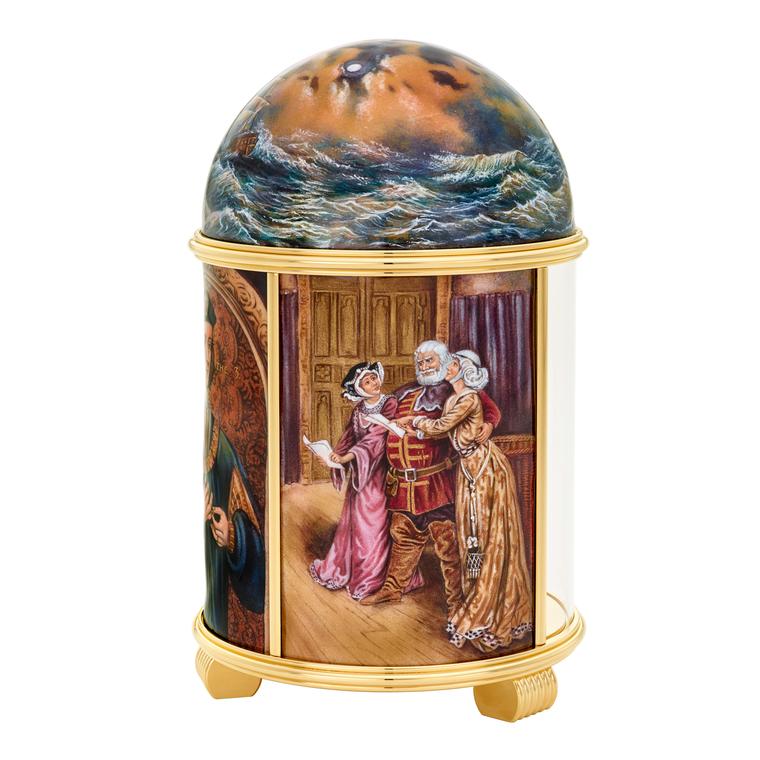 Thierry Stern, president of Patek Philippe, confirmed: "At Patek Philippe, we are dedicated to preserving artisanal skills that have been associated with horology for many centuries, including those dating back to the time of William Shakespeare. Trying to convey the importance of the 400-year commemoration of Shakespeare's life using handcrafts was both inspiring and challenging. Unique timepieces such as this one are extremely rare and the workmanship that goes into creating them mirrors the importance of this particular jubilee. We are proud to be associated with this anniversary alongside our long-standing partner George Pragnell with whom my father started working more than 30 years ago."
Charlie Pragnell, managing director, who initiated this project with Patek Philippe, said: "Shakespeare wrote in Sonnet XII that 'Nothing 'gainst time's scythe can make defence' but with this remarkable clock, we are making our best stab at doing just that. Patek make the best timepieces in the world, and this clock brings together two of our proudest passions; Patek Philippe and Shakespeare."
The romantic balcony scene from Romeo and Juliet is based on an original painting by Frank Bernard Dicksee from 1884. 

The Merry Wives of Windsor panel shows the impeccable workmanship of Patek Philippe's miniature enamel painters.  

A recreation of Richard III, painted in miniature enamel, embellishes the Patek Philippe Commemorative Dome Clock.

A depiction of Shakespeare presides the cupola of the Patek Philippe clock in honour of the Bard's 400th anniversary.