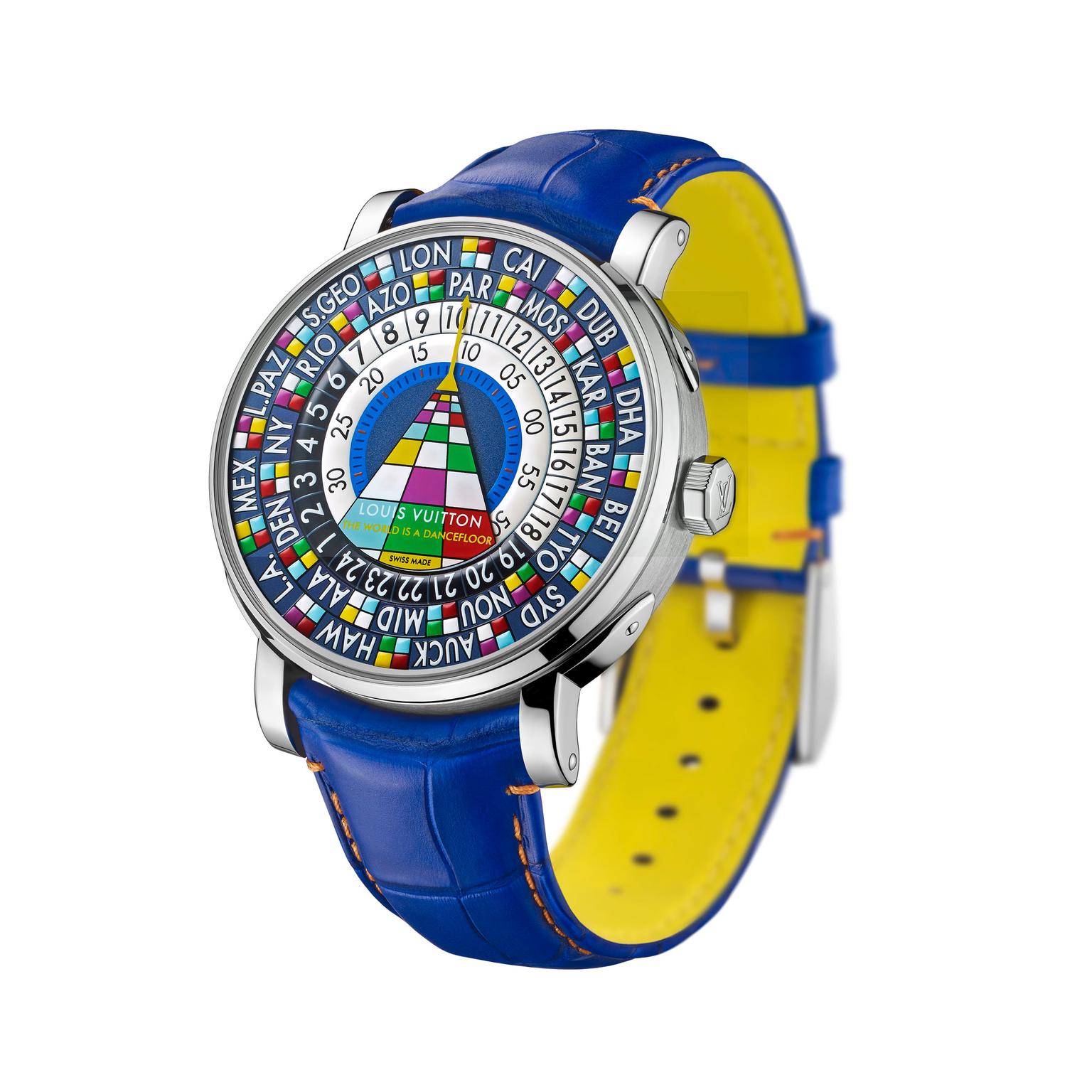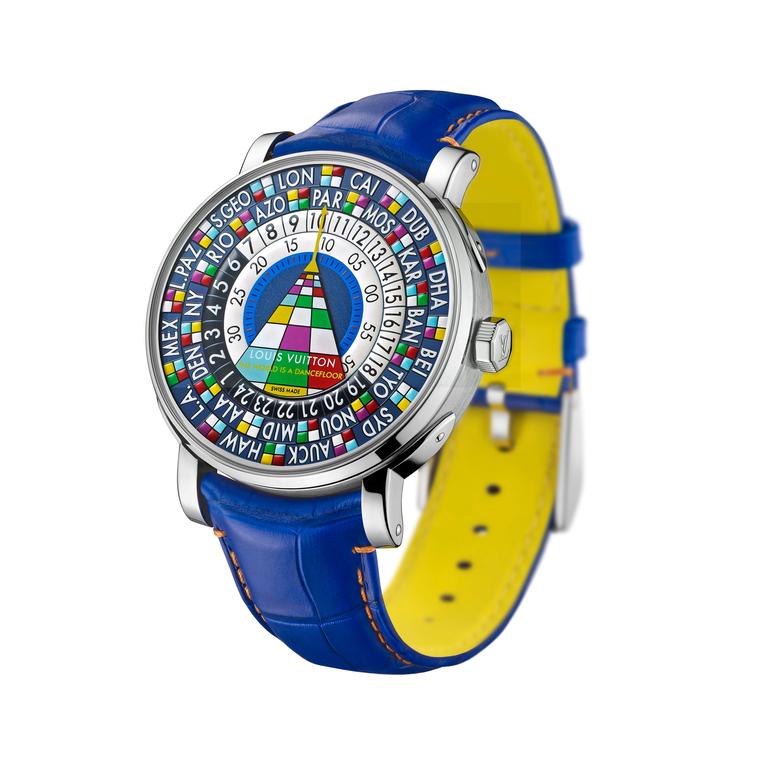 For watch collectors, the ultimate dream is to find that one unique piece that nobody else has got. This addictive search for holy grail timepieces can consume lifetimes and fortunes, but for those who are happy to forfeit the treasure hunt in exchange for a horological life hack, there is Only Watch 2015.
Every two years, the world's leading watch Maisons create and donate unique watches to be auctioned off through Only Watch - a charitable venture set up by former Monaco Yacht Show managing director Luc Pettavino. All the money raised from the auction, which includes watches from Louis Vuitton, Patek Philippe, Richard Mille, Urwerk and more, and which Pettavino says has increased by a significant amount each time, goes towards funding research into Duchenne muscular dystrophy - a muscle-wasting disease that Pettavino's son suffers from.
Read more about spaceship chic watches from Urwerk
While each timepiece in the Only Watch auction is a one-off, the levels of uniqueness vary. Most offer a slight twist, such as the offering from Chopard watches, which has added racing driver Marc Webber's signature to the caseback of its Superfast Chrono Porsche 919, or the creation from Boucheron watches, the Épure Vague de Lumière, which has been updated with an aventurine glass dial in place of the 2014 model's hematite dial.
Others are completely new creations, such as the Christophe Claret Espoir & Paix, which magnifies an emerald under a mirascope - a hologram-like device that makes the stone appear twice as large as it really is and as if it is bursting out of the dial. The Maison has experimented with this technique before in its Aventicum range of Christophe Claret watches, but a glittering gemstone makes for much better viewing than a miniature bust of Marcus Aurelius, in my opinion.
There are 44 brands involved in the auction this year, offering up a wide choice of styles, and for the first time in its 10-year history the sale will be facilitated by auction house Phillips. The unique watches have been touring the world since September and will soon be arriving at their final destination in Monaco, where they will be auctioned off on 7 November at the La Réserve Genève Hotel.
Read more about the Only Watch auction
While the auction catalogue is annotated with pre-sale estimates, don't be fooled into thinking you'll get a bargain - these estimates relate to the sales tags of the standard models, not these one-off creations. "What price can you put on unique?" asks Paul Maudesley, the newly appointed head of Phillips watch division, adding that even the team working on the auction have no idea what sort of prices such singular watches will achieve until the hammer goes down. "We're often taken by surprise, and that is the beauty and the excitement of auctions."
Find out why the Richard Mille RM27-02 worn by Rafa Nadal will cause an uproar.
Browse through The Jewellery Editor's selection of the Top 10 watches from the Only Watch 2015 auction in the gallery on this page. 
What makes the Patek Philippe Reference 5016A-010 so unique is that it is the only version of this minute repeater watch, with a tourbillon and perpetual calendar with retrograde date hand, to ever be made in stainless steel. (Pre-sale estimate: €675,000-€868,000). 

Astronomy, fighter jets, science fiction, architecture and a splash of testosterone awaits the bidders on the titanium and steel Urwerk UR-106 Only Watch, darkened with a PVD coating and featuring three arms on the dial, each bearing four satellite hours to create both digital and analogue time. (Pre-sale estimate: €38,400-€57,600).     

Bright white diamonds clash against a deep blue aventurine glass dial to create a dramatic cresting wave on the dial of this Boucheron watch. The white gold Épure Vague de Lumière, powered by a GP400 Girard-Perregaux Manufacture automatic movement, has been created especially for Only Watch. (Pre-sale estimate: €24,100-€28,900).

Looking at the dial of the Espoir & Paix watch, you'll see an emerald positioned under a mirascope - a device that makes it appear twice as big as it is. On the back of the case of this handless Christophe Claret watch you'll find a revolving list of the 129 laureates who have received the Nobel Peace Prize. (Estimated pre-sale price: €48,200-€57,900).

The Chanel Mademoiselle Privé timepiece for the Only Watch auction features stitchwork more often found in haute couture than watchmaking. The dial of this diamond-set white gold model with quartz movement is made from beige silk, decorated with hand-embroidered camellias and three natural pearls. (Pre-sale estimate: €33,800-€43,400).  

The Hublot Classic Fusion Britto watch was designed by Brazilian artist Romero Britto, who used bold colours and graphics to create a 3D effect on a 2D dial using Champlevé Grand Feu enamel. (Pre-sale estimate: €76,800-€115,200).

The Van Cleef & Arpels Heure d'ici & Heure d'ailleurs Only Watch offers a subtle take on the traveller's watch, with two time zones represented within tiny hour windows. The minutes are shown to the left of the blue dial, with a retrograde function allowing the hand to snap back at the end of every 60-minute cycle. (Pre-sale estimate: €24,100-€33,800).

Designer Paul Pettavino was inspired by the colourful world of disco when he created the Louis Vuitton Escale Worldtime watch.