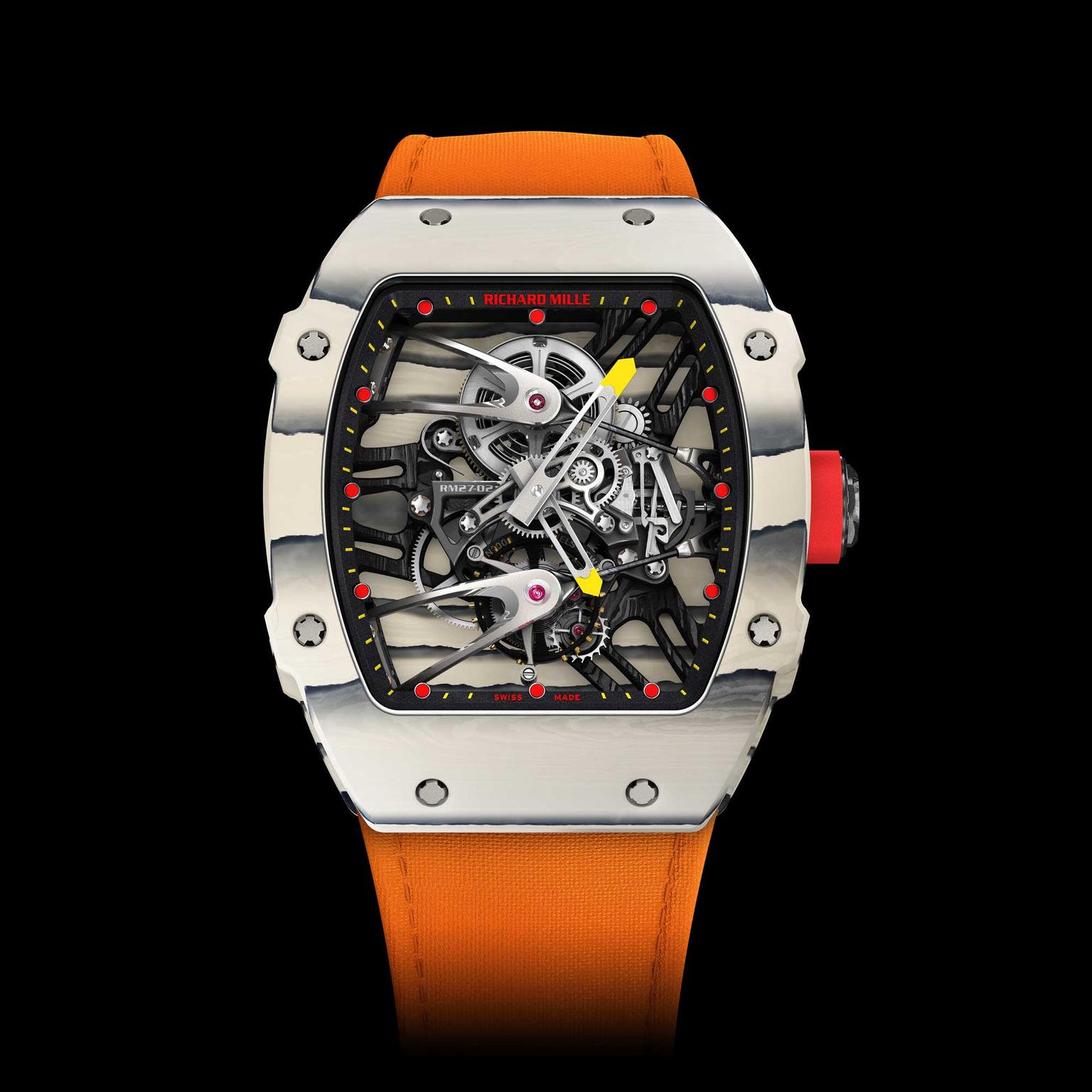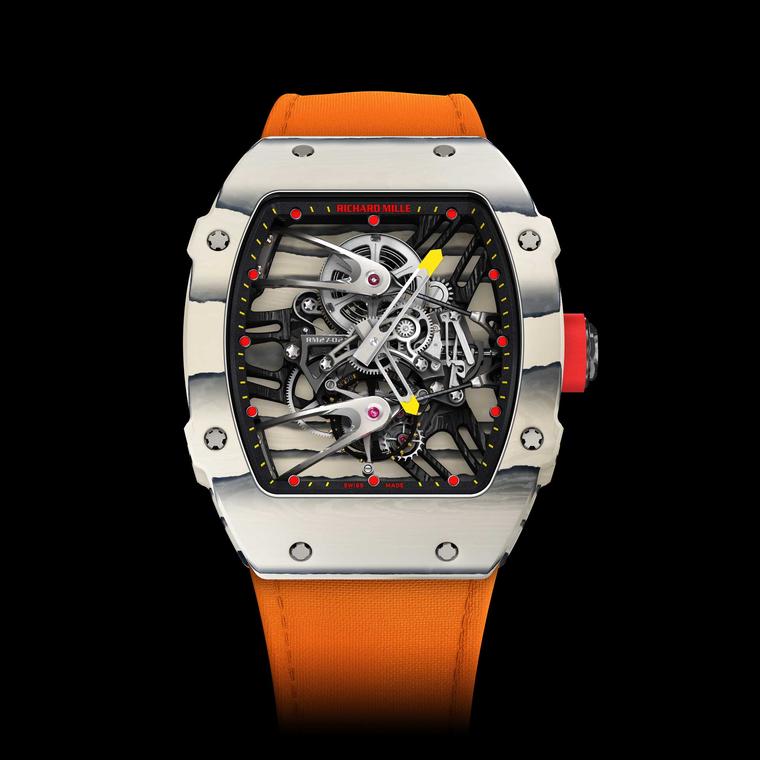 By Rebecca Doulton
The Only Watch auction, which is held once every two years to raise money for research into muscular dystrophy, attracts the biggest names in watch brands that, in turn, donate a one-off model for the event. Richard Mille watches and Rafael Nadal have upped the ante and are donating the RM 27-02 Tourbillon prototype, which the Spanish ace wore at the French Open and Wimbledon tennis tournaments this year.
Read more about the Richard Mille Rafael Nadal RM 27-02 watch here
Designed to weather the impact of a real tennis match between professional players, we first spotted the RM 27-02 Tourbillon watch on the King of Clay's wrist during the French Open. Contrary to many professional athletes who slip on their endorsement watches for the cameras, Rafa Nadal wears his during matches, where his forearm accelerations of more than 5,000g (G-force) can destabilise most mechanical movements and players on the other side of the net.
The RM 27-02 was Richard Mille's first tourbillon, which features a skeletonised baseplate inspired by the bodywork of racing cars, and is made from an innovative material known as NTPT carbon. NTPT (North Thin Ply Technology) carbon is a lightweight and highly resilient composite material more often seen on the sails of America's Cup boats, the body panels of F1 cars, and in outerspace. Resilient and lightweight, the architecture of the movement weighs just 3.35 grams.
Not only will the lucky bidder get to wear a piece of tennis history on his wrist, he will also receive the outfit Rafa Nadal wore at the US Open, laundered and autographed for posterity.
The Rafael Nadal RM 27-02 Tourbillon prototype was put to the test on the Spanish player's wrist during the biggest Grand Slam tournaments of 2015. Made from NTPT carbon, the watch is lightweight and shock-resistant and can withstand impacts of up to 5,000g (G-force).

Richard Mille and Rafa Nadal will be donating the RM 27-02 Tourbillon prototype worn by the tennis star to the Only Watch auction. Proceeds from the sale will be donated to research against Duchenne muscular dystrophy.