The men's final of the Australian Open in Melbourne will go down in tennis history as one of the best and possibly one of the most important matches of all time.
An epic match between two legends of the sport, the final was won by the 35-year-old Swiss player Roger Federer in a thrilling five-set victory over Spanish tennis star Rafael Nadal lasting three hours and 37 minutes. By winning his fifth Australian Open, Federer is now the holder of 18 Grand Slam titles, more than any other player.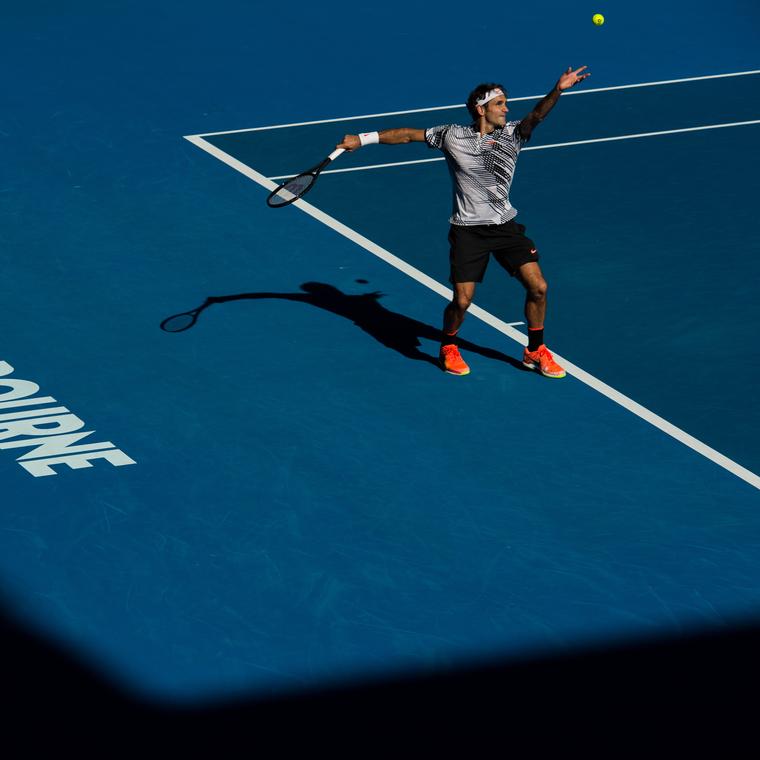 Gentlemen tennis players to the core, Roger Federer and Rafa Nadal have come a long way since their first match in 2004. "Keep playing Rafa, please, tennis needs you," said Federer to Nadal during the Australian Open trophy ceremony. "I would have been happy to accept a draw with Rafa," Federer admitted, acknowledging the immense respect and admiration the players hold for one another.
What no self-respecting watch spotter will have missed, as Federer triumphantly raised the silver trophy above his head, was the Rolex GMT-Master II watch on his left wrist. Although he didn't wear it during the match, Federer strapped on his stainless steel GMT-Master II before the prize-giving ceremony.
Also known as the 'Batman' or 'Bruiser' watch because of its black and blue ceramic bezel, this iconic Rolex model was originally designed in 1955 for airline pilots to read the time in two different time zones and became the official watch of PanAm pilots.
Beady-eyed watch enthusiasts might also have spotted Mirka Federer, Roger's wife, wearing her platinum Rolex Day-Date model with an emerald bezel and pavé diamond dial. Federer, a Swiss national, has been associated with Rolex since 2001 and has been a role-model ambassador for Switzerland's most iconic watch brand.
As we are now accustomed to seeing, Rafa Nadal wore his Richard Mille RM 27-02 Tourbillon with a bright orange strap throughout the entire match. A veteran Richard Mille ambassador, Rafa Nadal got to play against a more recent Richard Mille ambassador in the third round of the Australian Open in a game against Alexander Zverev, who was wearing a Richard Mille RM 27-01. 
Roger Federer secures his 18th Grand Slam title after defeating Rafael Nadal during the 2017 Australian Open tennis final held in Melbourne.