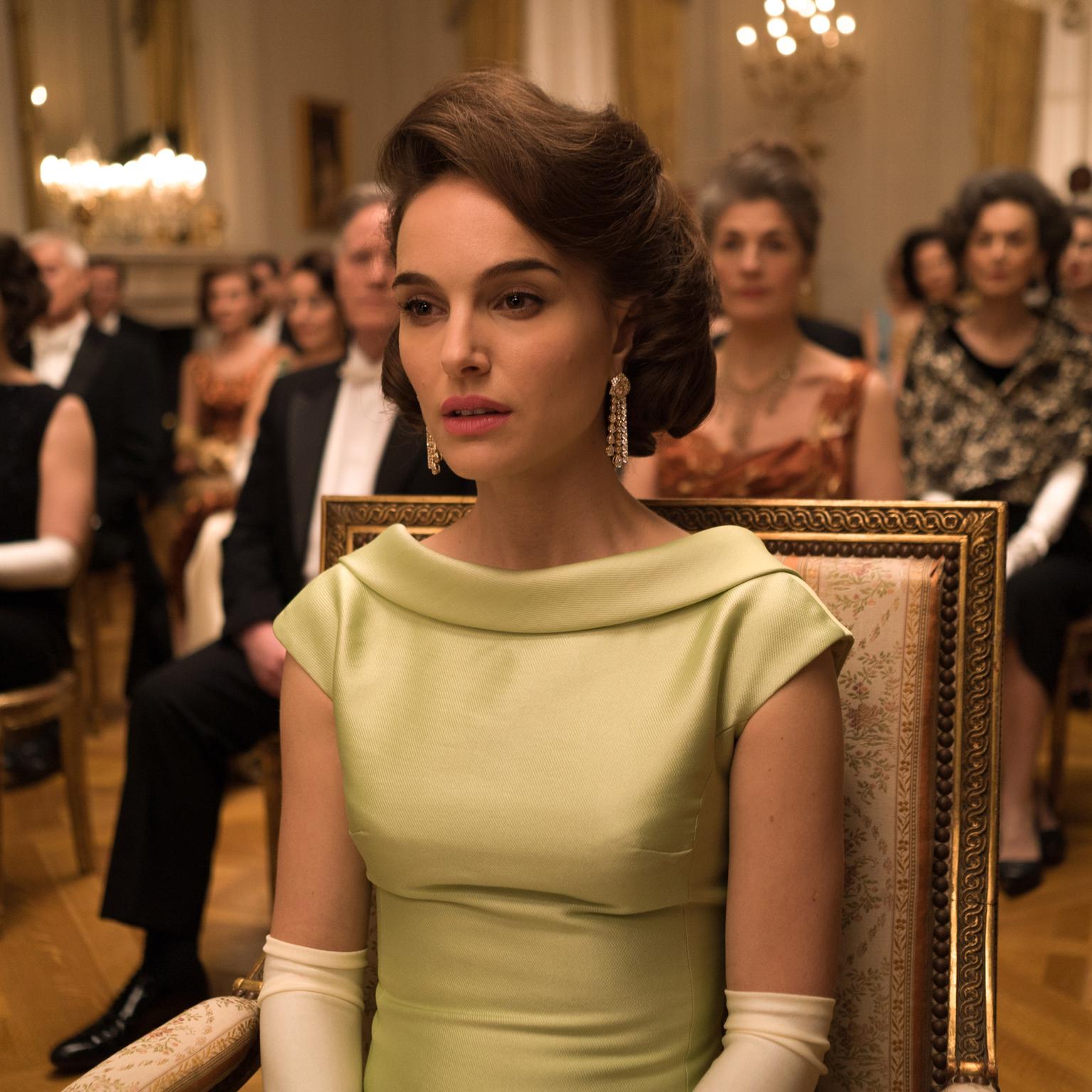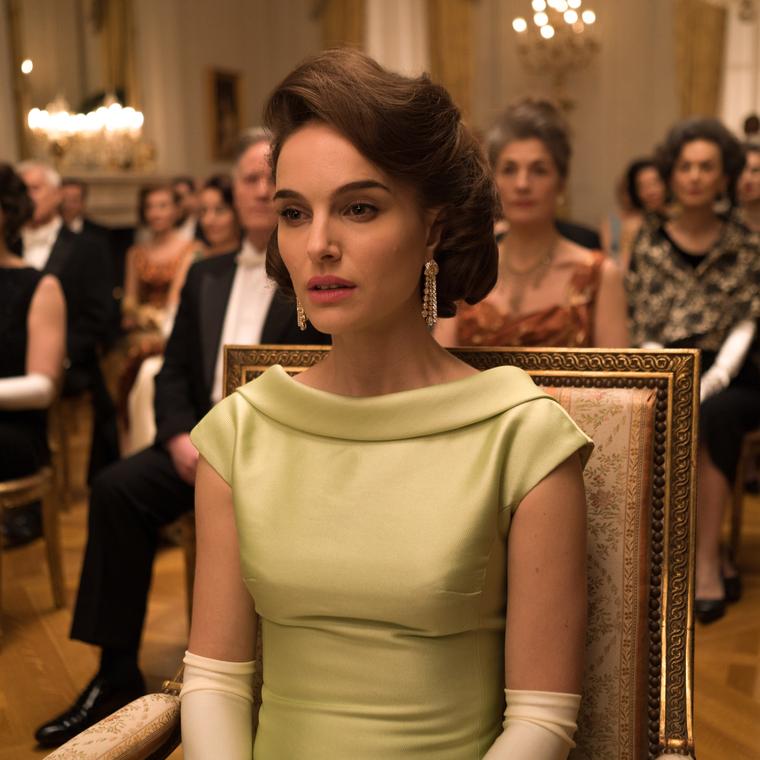 Four historic days in the life of Jackie Kennedy, the most elegant First Lady of the USA, is the theme of Jackie, a new biopic by Pablo Larraín starring Natalie Portman, in cinemas now. And no portrait of Jackie Kennedy would be complete without faithfully reproducing her iconic, top-to-toe style, including her watch and jewels, which are key to replicating her polished look.
Piaget is the watch and jewellery brand most closely associated with the 1960s, so it is not surprise that Jackie Kennedy was often seen wearing her gold and diamond Piaget watch with a jade dial, below. Now in Piaget's private museum collection, this very same watch was loaned to Natalie Portman to wear in the film.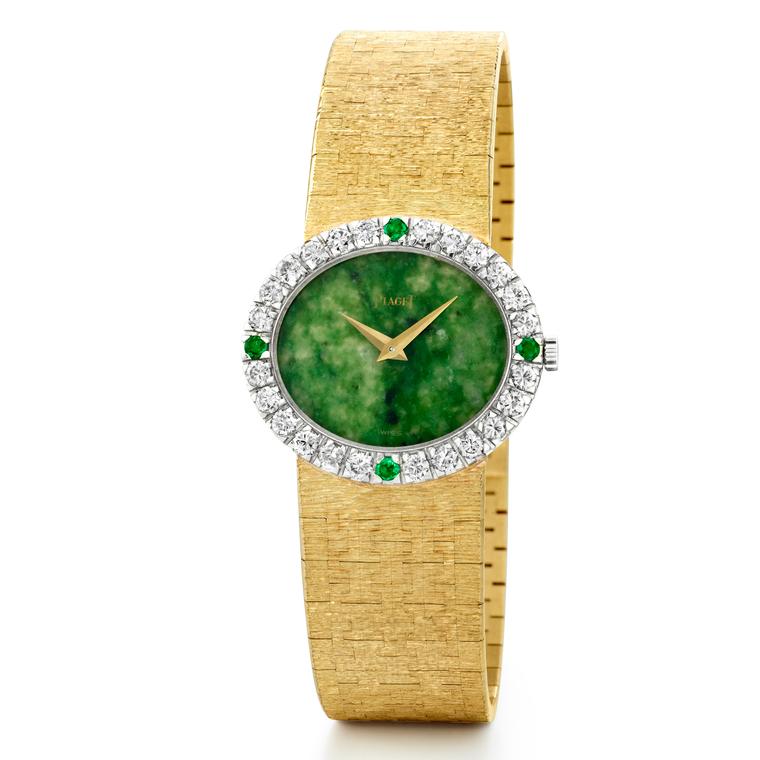 Natalie Portman also wears contemporary Piaget jewels that evoke the former First Lady's style. A Limelight strand of pink freshwater pearls and diamonds, below, captures the simple chic style of Jackie, while pink gold diamond tassel earrings, top of article, add a touch of restrained glamour.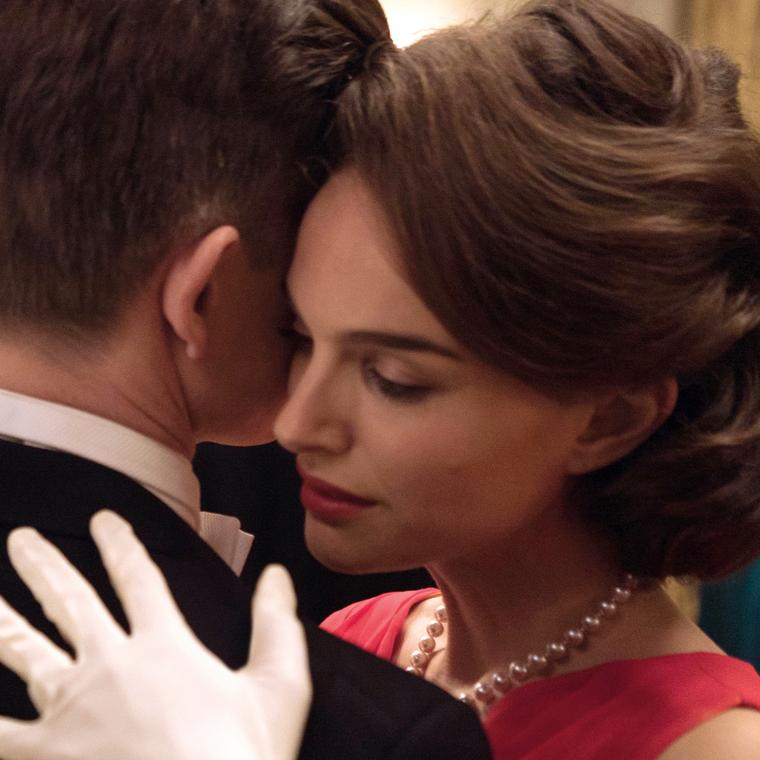 To mark Piaget's moment in the limelight, the Swiss watch manufacturer has created two new versions of this watch. Both feature the instantly recognisable gold strap, so finely articulated that it drapes around the wrist like a bracelet.
The gold is hand-decorated to create the 'Palace' pattern that is a key design element of this watch, little changed since the 1960s. One version is in white gold with a turquoise dial and diamonds around the dial, below. The second is in rose gold with a red cornelian dial, above, also surrounded by diamonds. 
Jackie Kennedy's iconic Piaget watch with a jade dial, as worn by Natalie Portman in the film Jackie.

Natalie Portman steps into the role of Jackie Kennedy, the most elegant first lady of the USA, wearing Piaget jewels in the new film.

Jackie Kennedy's iconic jewellery is recreated in this still from the new film Jackie starring Natalie Portman. Photo: Fox Searchlight.

Natalie Portman imitates Jackie Kennedy's iconic style in the new film Jackie by Pablo Larraín. Photo: Fox Searchlight.