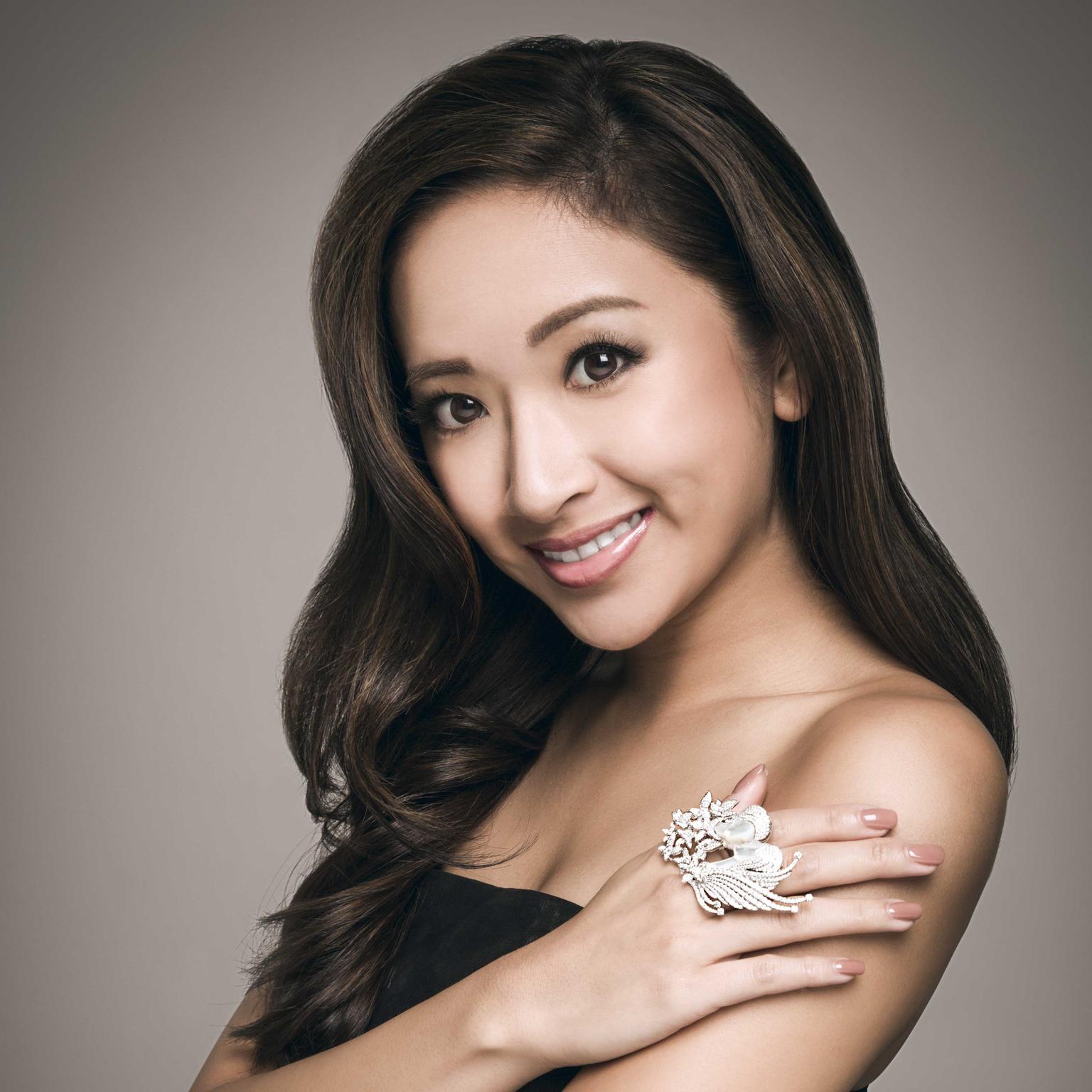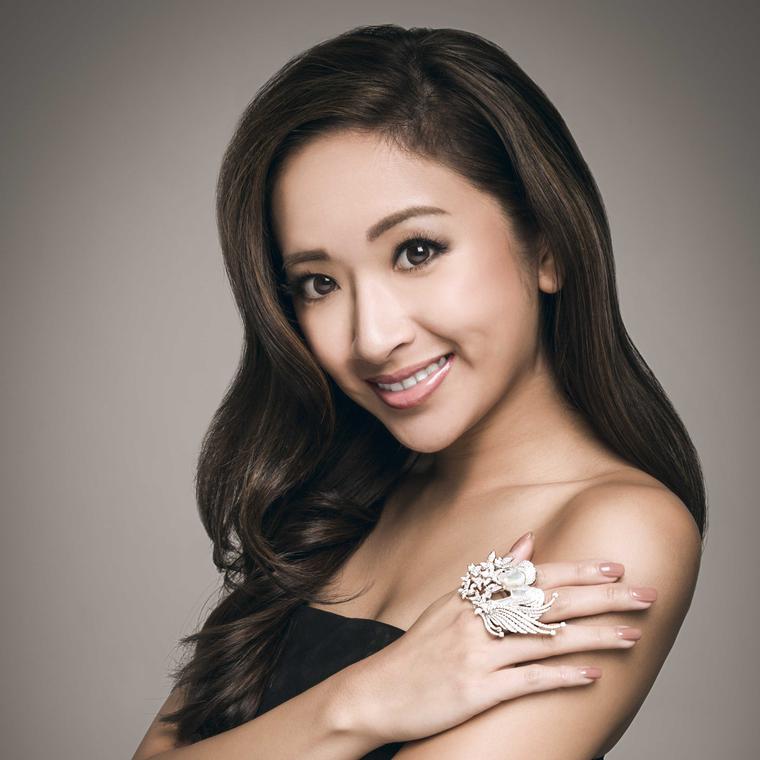 Hong Kong-based jewellery designer Sarah Zhuang may have been born into the world of jewellery but she has made her own way into this sector by creating a brand that puts an emphasis on versatility. Barely 18 months since founding her jewellery brand with her sister Fiona, I caught up with Sarah in London at Kabiri's boutique in Marylebone.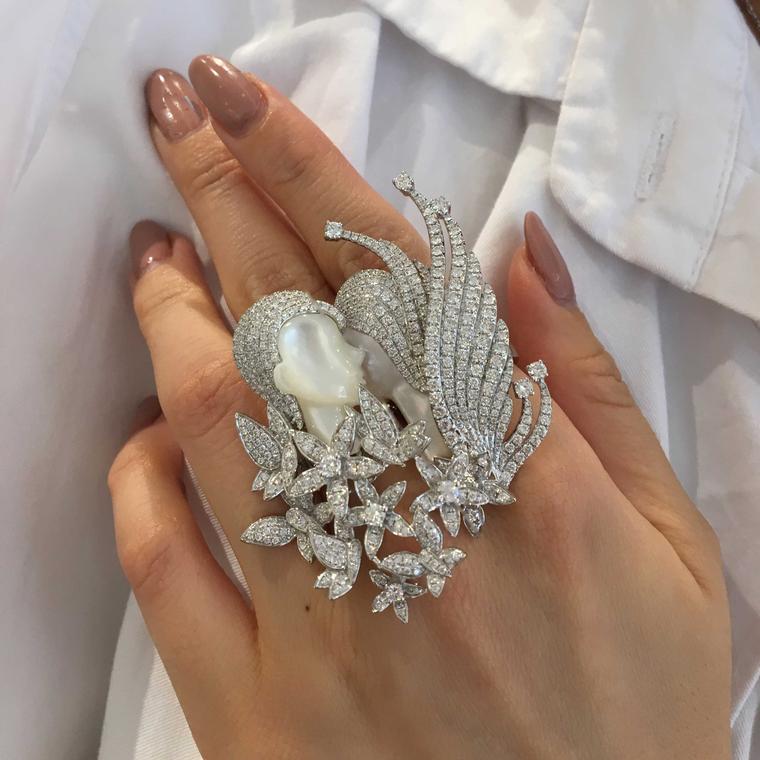 You family has been in jewellery for two generations, can you tell me a little about the family history?
My mother had jewellery shops in Hong Kong for over two decades and then my sister Fiona and I took over. While Fiona is in charge of the business side I am the creative force.
What my mother did is very different from what we do. She was on the retail side of the business and she never had her own  jewellery brands but a series of shops.
My mother's business is called Tak Fook which is a very traditional name and it means blessings in Chinese. My mother was quite conservative and only used white diamonds in the jewels she sold.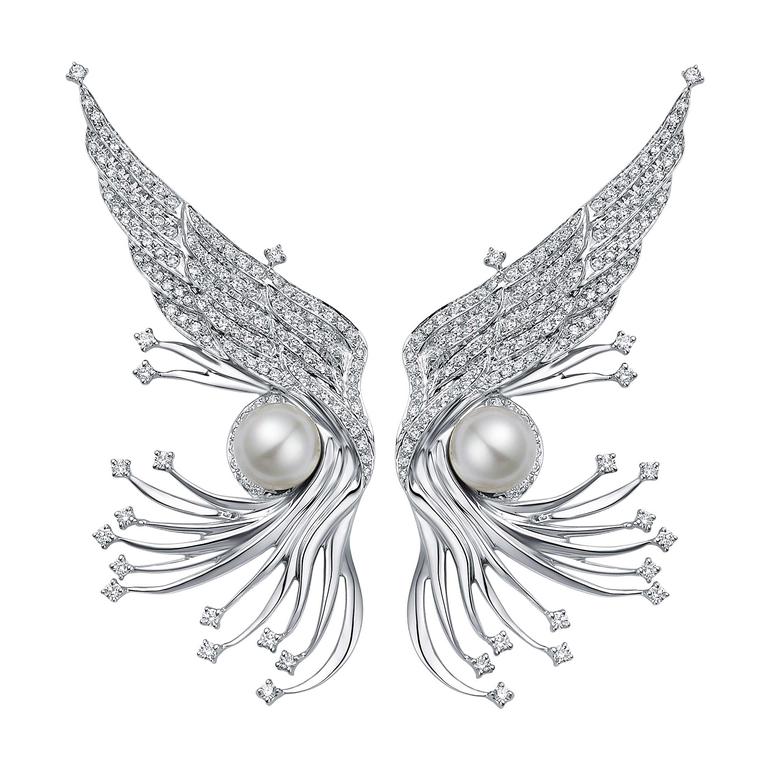 A lot of your jewellery is transformable. Can you tell me how you decided on this approach?
I think Hong Kong's jewellery industry is very mature and traditional and when I started I wanted to break from this and be different. I knew from the start that if I only relied on good designs, it wouldn't work. I really needed something  very unique which is why we chose to make versatile jewellery to set us apart and make it our selling point. And it has worked as people now associate us with versatile jewellery after only one and half years of establishing the brand.
Although I started designing over four years ago, it took us a while to slowly start building a collection with enough pieces to enter the market with confidence. In fact my first jewellery design was one I did in an exam. I memorised it and came home and drew it again. We made it up to see how it would go and we sold it straight away. That gave me huge confidence to believe in ourselves and that we could make jewels that women would want and that prompted me to get started in this new business.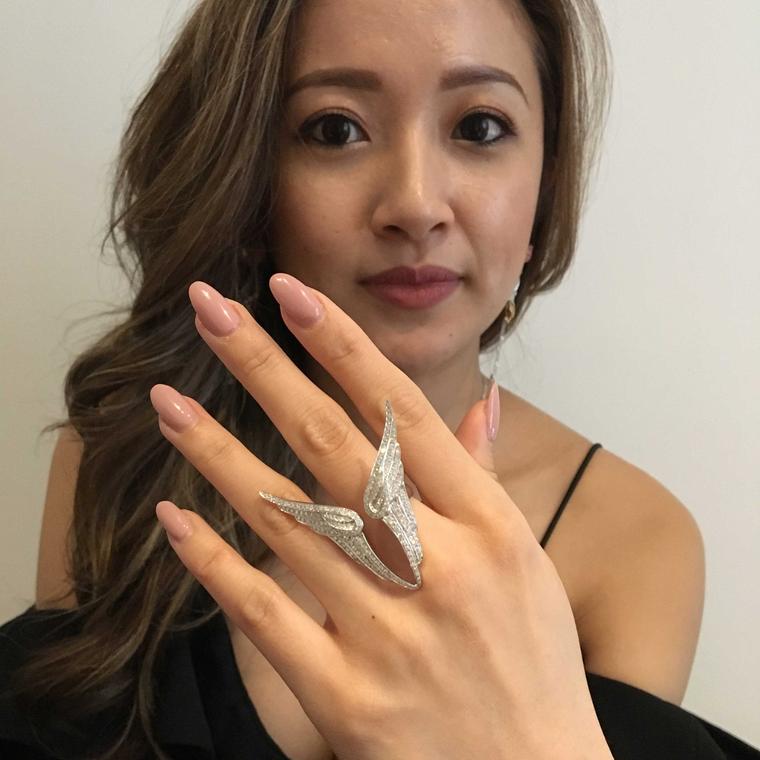 The first designs for my brand was the Wings collection. I have always loved wings and designed a whole collection around it. But for the next one I did something really different and worked with roses and pink sapphires.
The Sarah Zhuang brand is now separate from your mother's original business. Why did this happen?
We decided to create our own brand as the pieces I design were quite young for my mother's business. With my designs we started attracting a younger audience and we felt that that there was a mismatch between my pieces and the brand image of the family business.
What about your jewellery training?
Funnily enough as a kid I wasn't really interested in jewellery although I was surrounded by it in my mother's shop. But it was quite simple jewellery so it wasn't until I went to the GIA in Hong Kong that I realised how creative jewellery can be and it gave me a completely different perspective. I knew then that I would be passionate about it forever and that it would be my lifelong career.
After the GIA I took a lot of jewellery design courses and a diploma in Hong Kong and another in Taiwan as well as travelling to Florence to study there.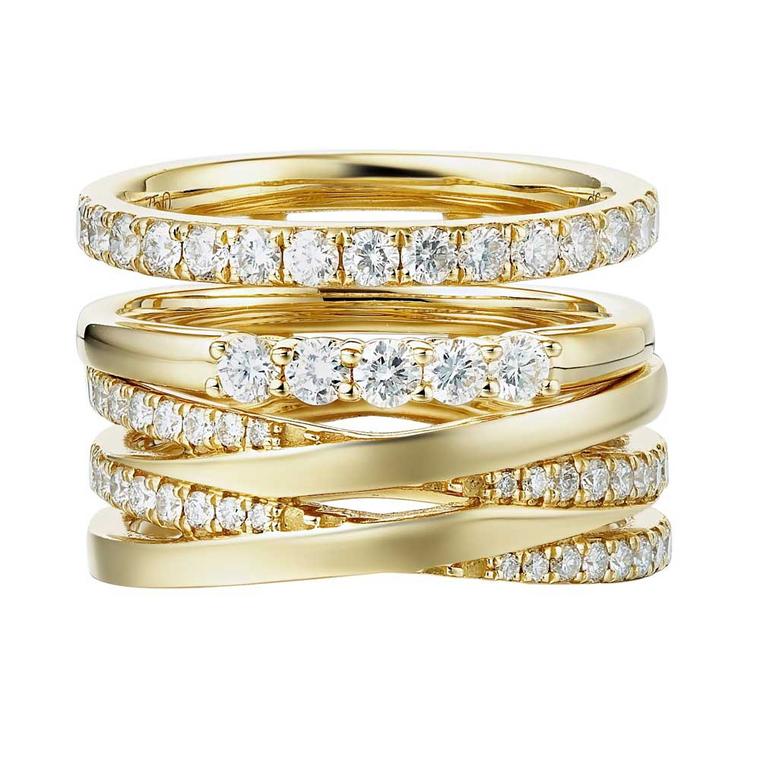 How would you describe your style of jewellery and the women who buy them?
I think my jewellery is quite young and youthful and elegant but at the same time it is very trendy and obviously quite versatile.
I see confident and fashion forward women as my clients who express their personality through their clothes and their jewellery. A lot of my customers are independent, working women who buy jewellery for themselves as a reward for their hard work which I really admire and it was this that inspired the entire brand.
My jewellery is designed for modern women so I wanted to create jewellery that accommodates their busy lifestyle. When they take out a piece from their jewellery box they know they can wear it from day to night and in several different ways and styles.  I know a lot of women have very busy schedules and they might not have time to go home and get changed before they go out at night.  Ear studs become long shoulder-grazing statements, necklaces become more elaborate, rings can become a brooch and even with my simplest rings you can wear them in lots of different ways.
I always wear the same jewellery everyday in its simplest form and when for a special event I transform it into its more elaborate version people are always surprised. And it's good because my clients feel that they are getting value for money as for the price of one they get two or three pieces of jewellery.
What next for Sarah Zhuang Jewellery?
We have worked hard and now have a showroom in Hong Kong and are doing wholesale and retail business – alongside running the family company. We now have distributors in Japan, China and in London and we are looking to expand to different markets and grow our brands.
Sarah Zhuang's yellow gold and diamond Angel necklace is from the Spread Your Wings collection that encourages women to be ambitious and fear no limits. 

Sarah Zhuang's romantic approach to jewels is evident in these Pearl Wings earrings made in white gold with diamonds and pearls. 

The Hong Kong-based designer Sarah Zhuang takes a very personal approach to jewellery favouring adaptable jewels that can be worn from day to night. 

Sarah Zhuang adds several twists to the classic yellow gold and diamond ring with this stack of spiralling yellow gold coils set with diamonds. 

 A whole relationship story is told in Sarah Zhuang's Long Distance Love rings that convert into a brooch. Worn as two rings on separate fingers they symbolise the lovers apart who come together when worn as a single brooch. 

Loaded with emotion Sarah Zhuang's Long Distance Love can be worn as two rings or converted into a brooch.

Born into two generations of jewellers, Hong Kong-based jewellery designer Sarah Zhuang looks to bring story-telling and versatility to her jewels, many of which can be worn several ways.