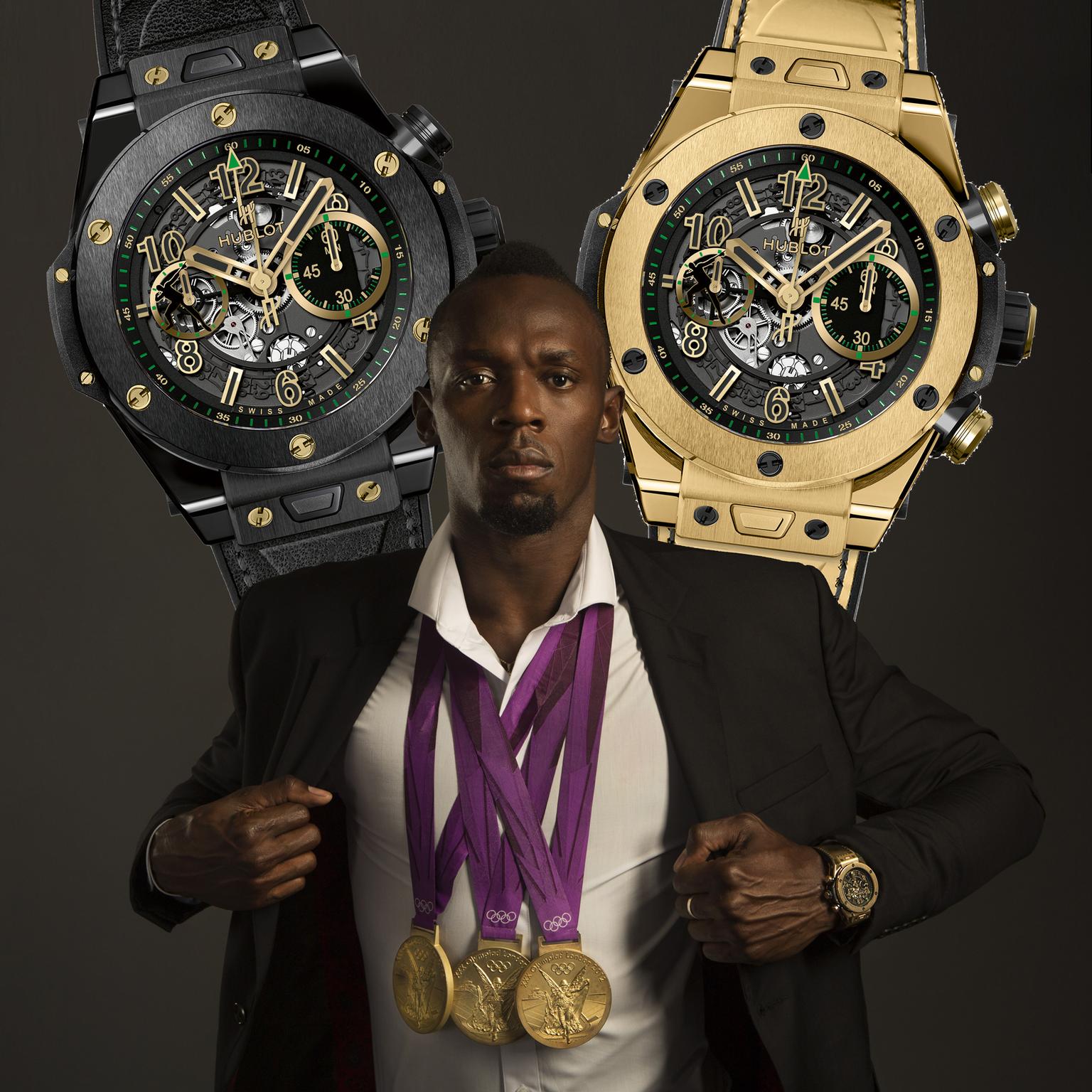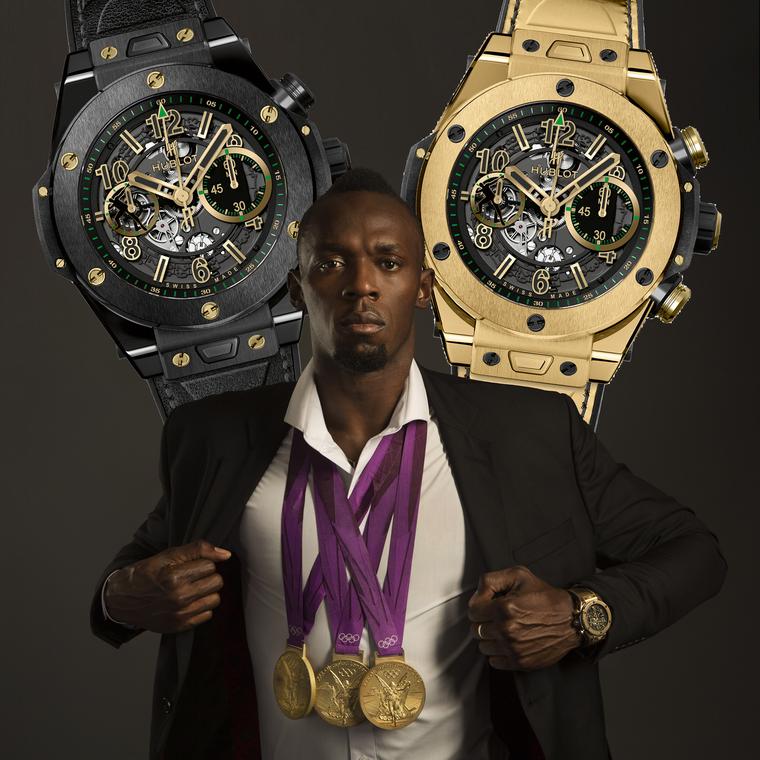 Hublot celebrates the extraordinary achievements of Jamaican sprinter Usain Bolt with the release of two limited-edition Big Bang Unico chronographs. In the news just recently, the six-time Olympic gold medallist suffered a torn hamstring and has gone to Germany for treatment in the hopes of a speedy recovery in time for the Rio Olympics 2016.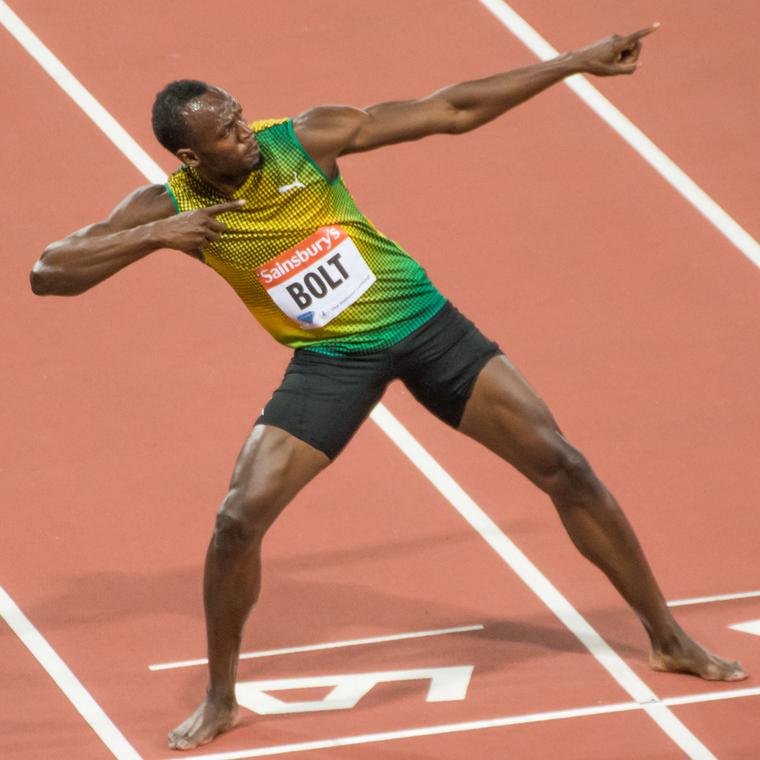 Acknowledged as the fastest man of all time, sprinter Usain St. Leo Bolt holds both the 100m and 200m world records and is the reigning Olympic champion in the 100m, 200m and 4 x 100m relay, titles he hopes to defend for a third time in a row in Rio this summer.
This remarkable athlete, renowned for his signature "lightning bolt" pose, is also a remarkably marketable figure and has been brand ambassador for Hublot watches since 2011. Just before the London Summer Olympics of 2012, Hublot launched the limited-edition King Power Usain Bolt watch. Highlighted with gold details alluding to the colour of his medals, the 250 watches sold like hotcakes.
For a man whose career is forged on split-second timing and speed, a chronograph to measure elapsed times is the most fitting complication. Just ahead of Rio 2016, the Swiss watchmaker has released two new-limited edition chronographs in honour of this formidable athlete: the Big Bang Unico Usain Bolt in black ceramic and the Big Bang Unico Usain Bolt in yellow gold, the sprinter's signature colour. The imposing 45mm chronograph features a "lightning bolt" chronograph hand, and the athlete's signature pose in silhouette is lodged inside the running seconds subdial at 9 o'clock. The green and gold details on the openworked dial refer to Bolt's hallmark colours, and the strap has been embossed with the Jamaican flag in honour of his home country.
Mighty, powerful and precise like this legendary super-athlete, these Hublot Big Bang models might achieve a record in the watch sales category as the fastest-selling timepieces on the track. 
Usain Bolt at the Anniversary Games of London in 2013 striking his signature "lightning bolt" pose.

Hublot has released two new limited-edition Big Bang watches in the run-up to the Olympics in honour of Usain Bolt, the fastest man of all time.