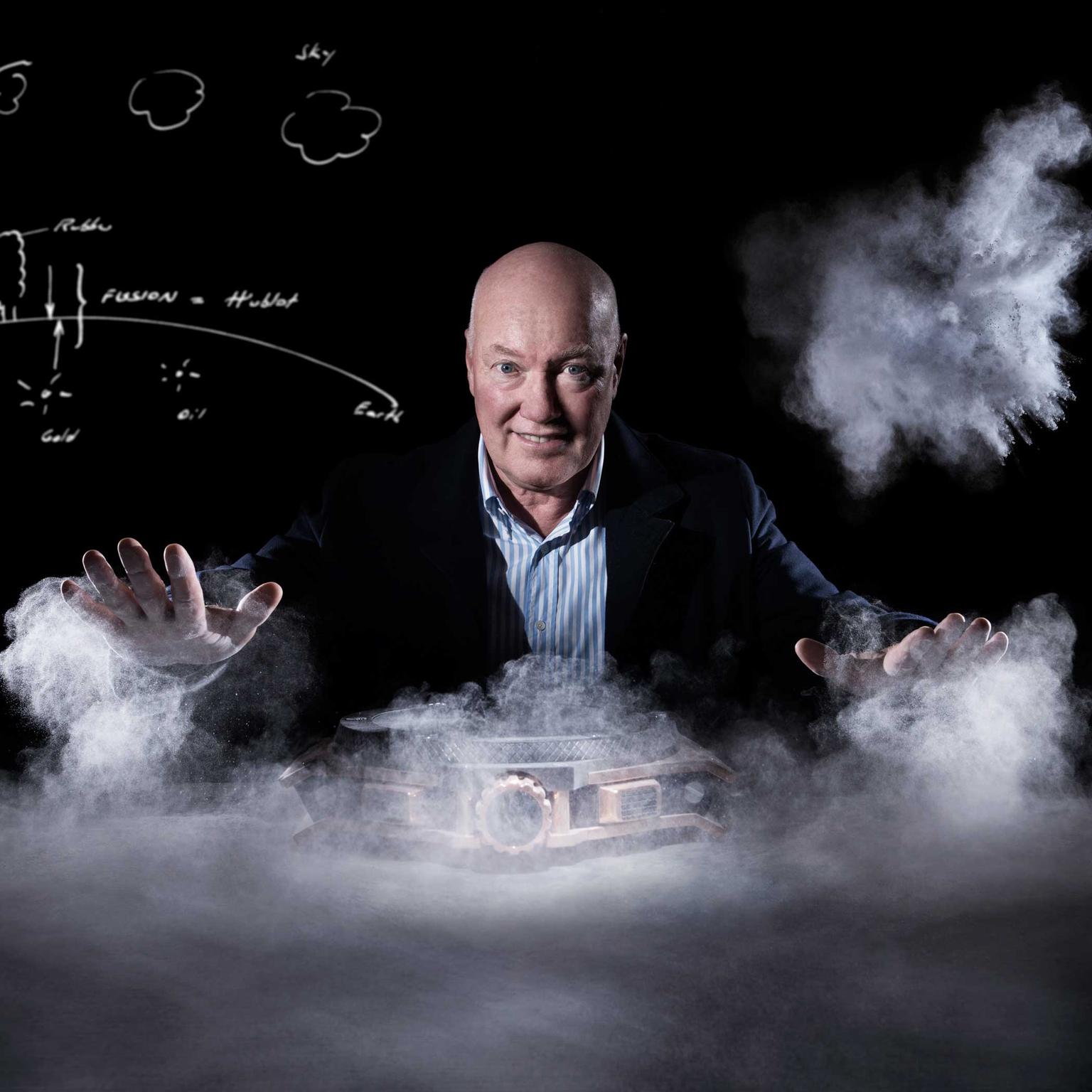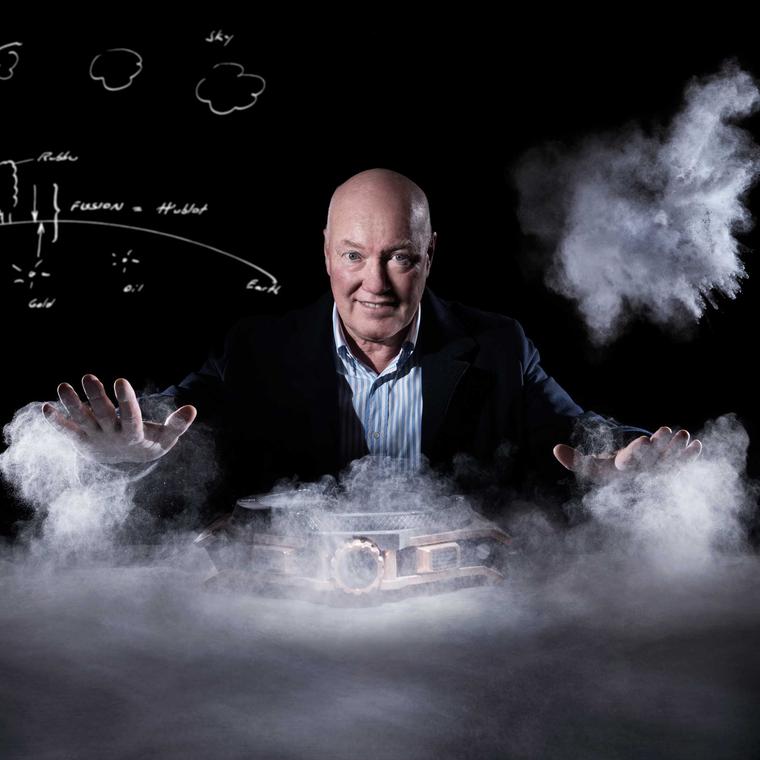 By Rebecca Doulton
In Stephen Hawking's universe, the Big Bang signals the beginning of time; in the watchmaking world, it is synonymous with Hublot watches. It's explosive Big Bang watch was designed to show how daring you can be when it comes to combining materials accepted in the realm of watchmaking.
See more Hublot Big Bang watches here
Jean-Claude Biver, a marketing alchemist and the watchmaking world's most ubiquitous CEO, came up with the idea of combining materials that would never occur under normal conditions, for example rubber (from a tree) and gold (from a mine) in large, loud cases patently designed to shock and awe.
The 10th anniversary of these iconic Hublot watches has been celebrated in great pomp with the release of 10 Big Bang Unico high jewellery timepieces costing a cool $1 million a pop. And remember, a high jewellery version of a watch measuring 45mm means that there are going to be a lot of precious stones involved.
Both the black diamond and white diamond men's watches incorporate a total of 653 baguette-cut diamonds. The blue sapphire and ruby versions are chock-a-block full of a combination of these coloured gemstones combined with cool white diamonds. To create this explosive timepiece, Hublot has turned to the art of invisible setting to maximise the sparkle and presence of the precious stones. All the Hublot Big Bang watches are fitted with a proprietary automatic flyback chronograph movement, christened UNICO, which was first launched in 2013.
For the 10th anniversary celebrations, the Unico Full Magic Gold watch is dressed to the nines in a gold case - Hublot's unique scratch-resistant gold made in its very own foundry. The Unico column wheel movement broke conventions by displaying its double clutch on the dial, a first in the industry. The same Midas touch was also granted to the 45mm Big Bang Tourbillon 5-Day Power Reserve Indicator with a skeletonised movement.
Opinions may vary, but these watches will never be tepid. This is an anniversary collection that does what the Big Bang does best - sends shockwaves through all your senses.
The Hublot Big Bang Tourbillon 5-Day Power Reserve Indicator Full Magic Gold was unveiled this year and features a skeletonised movement and power reserve indicator on the dial. Fitted with a hand-wound tourbillon movement, this Magic Gold model is a limited edition of 50 pieces. 

The Hublot Big Bang Unico decked out for the 10th anniversary in a Full Magic Gold case - a limited edition of 250 pieces. The Unico column wheel chronograph movement with double clutch visible on the dial was a first in the industry. 

The Hublot Big Bang Unico Haute Joaillerie watch bristles with 653 icy white baguette-cut diamonds. The bezel of the 45mm white gold case is set with inverted trapeziums - a complex gem-setting technique that hides the underlying setting.

10th anniversary Hublot Big Bang Unico Haute Joaillerie watch with 575 white baguette-cut diamonds and 78 blue sapphires. The sapphires at the extremities of the case can be pushed to deploy the black alligator strap and substitute it for a different colour. 

The Hublot diamond and ruby Big Bang Unico Haute Joaillerie watch sparkles with the light of 575 white baguette-cut diamonds and 78 bright red rubies, some of which double up as the indices on the dial. The 45mm white gold case houses Hublot's HUB1242 UNICO, an automatic chronograph movement with its double clutch visible on the dial. 

The impressive Big Bang Unico Haute Joaillerie from Hublot watches is set with 558 black baguette-cut diamonds on the case, a further 62 on the dial and 33 on the buckle. The 45mm white gold case with black chrome coating adds to the dark character of this automatic flyback chronograph. 

Jean-Claude Biver, former CEO of Hublot watches and father of the Big Bang in 2005, is now working his marketing alchemy at sister brand TAG Heuer. Photo: Fred Merz