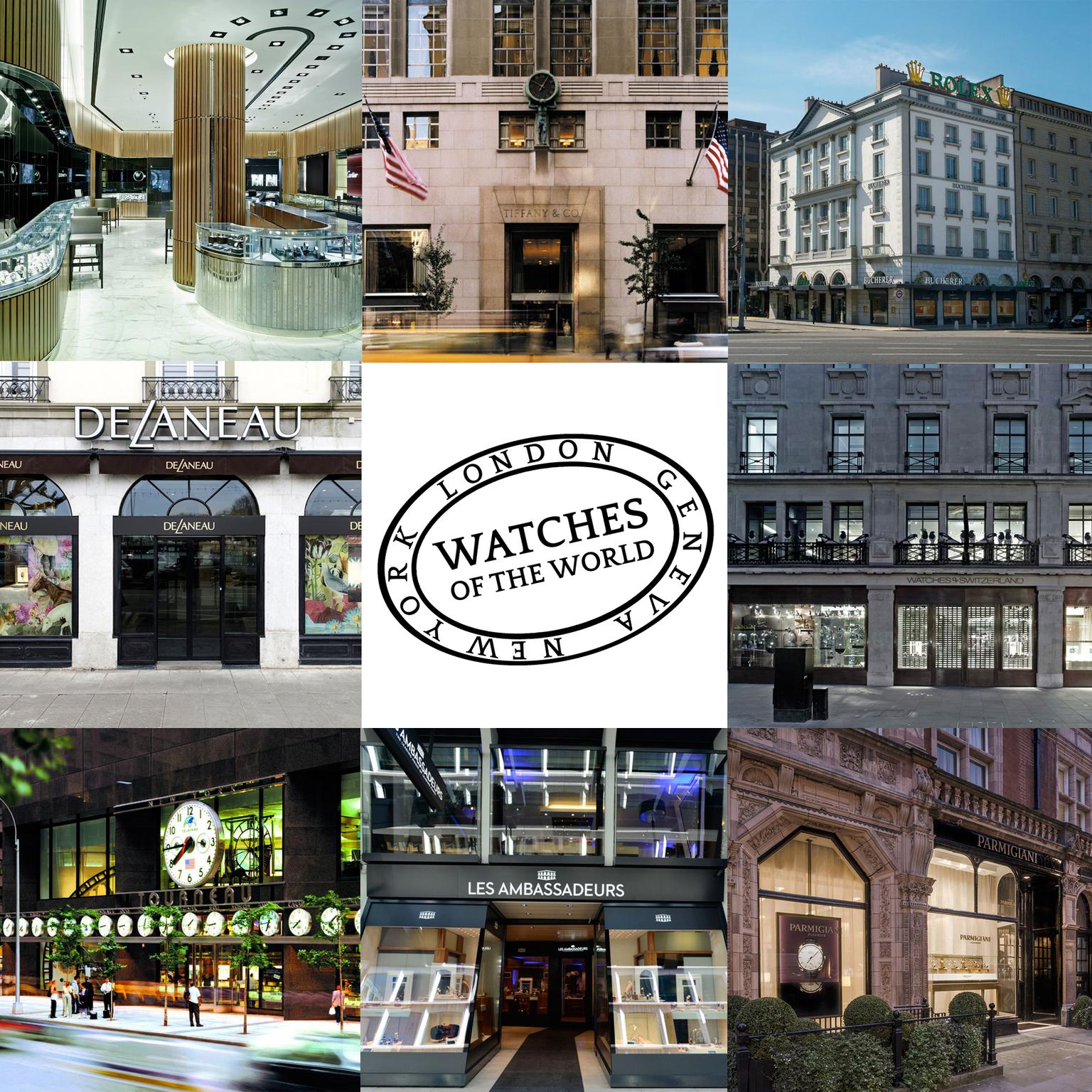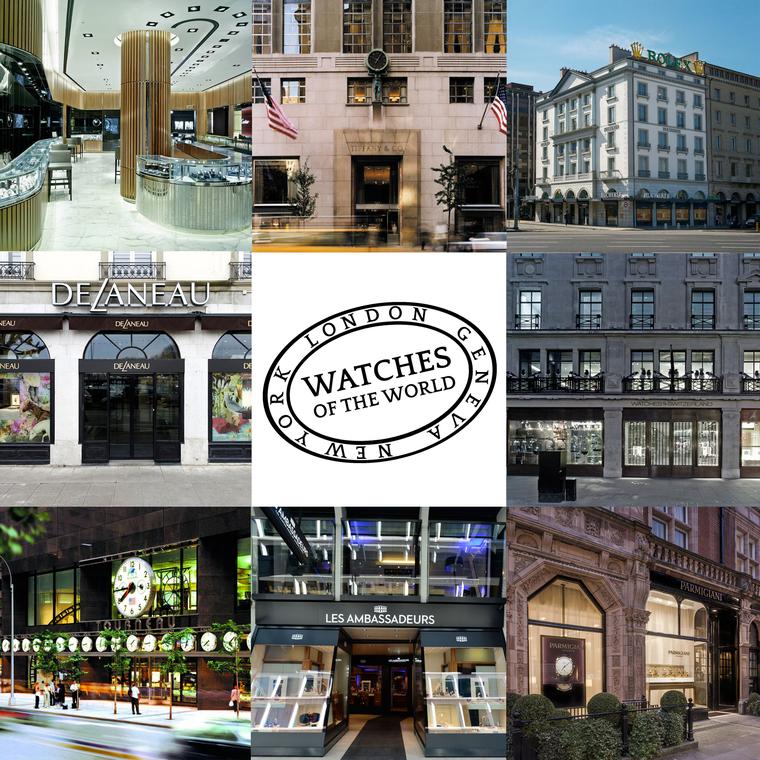 Buying a watch that could cost as much as a car – and in some cases, a house – is not usually a spur-of-the-moment experience. So before you embark on your watch-buying adventure, it's worth spending a bit of time reading up on watches.
You will find some essential pointers in my article Things to look for in a luxury watch, which will help you get your hands on the timepiece you really want. After all, a watch is a lifetime companion, and longer if properly looked after.
The next step is deciding where to buy your watch. If London, Geneva or New York are on your agenda, here is a whirlwind tour of some of the best places in the world to buy watches.
The triple-fronted, dark wood storefront of the flagship Watches of Switzerland store on Regent Street leads to three floors of marble-and-glass heaven for horophiles.

The Fine Watch Room at Harrods congregates more than 50 brands from the world's most exclusive watchmaking firms.

Somlo is a tantalising gathering of timekeeping history, from ornate 16th-century pocket watches that only indicate the hour to funky cuff watches by Piaget from the 1970s.

After 80 years, Patek Philippe's classic World Time has been replaced with this new model known as Ref. 5230 (£31,320).

Today, Bucherer in Geneva offers one of the largest choices of Rolex watches worldwide.

The M.A.D. Gallery in Geneva showcases MB&F's futuristic watches along with contemporary automata by artists destined for collectors such as this mechanical sculpture from the exhibition Desiring-Machines by artist Server Demirtaş. 

German luxury watch and jewellery retailer Wempe is housed on the ground floor of the grandiose Peninsula Hotel on Fifth Avenue, New York.

The Tourneau TimeMachine superstore in New York offers an unbeatable selection of more than 8,000 styles from nearly 100 brands, including Rolex, Patek Philippe, Vacheron Constantin and Longines.

If you are planning on buying a mechanical Swiss watch, New York, London and Geneva are the places to be.
Brexit makes London a Mecca for watch magpies
London has long been a Mecca for watch magpies, and with the current decline of the pound following Brexit, the city has become a golden opportunity for watch buyers and retailers. An article published by the New York Times points out that the "sales of watches priced at more than 10,000 pounds, or about $12,320, were up 67 percent in the British capital," in September 2016, and things are still looking rosy for buyers.
WatchPro reported that, in June 2017, the "Federation of the Swiss Watch Industry recorded a spike of +35.6% of exports to the UK, compared to June 2016, the month of the Brexit vote that sent the pound tumbling".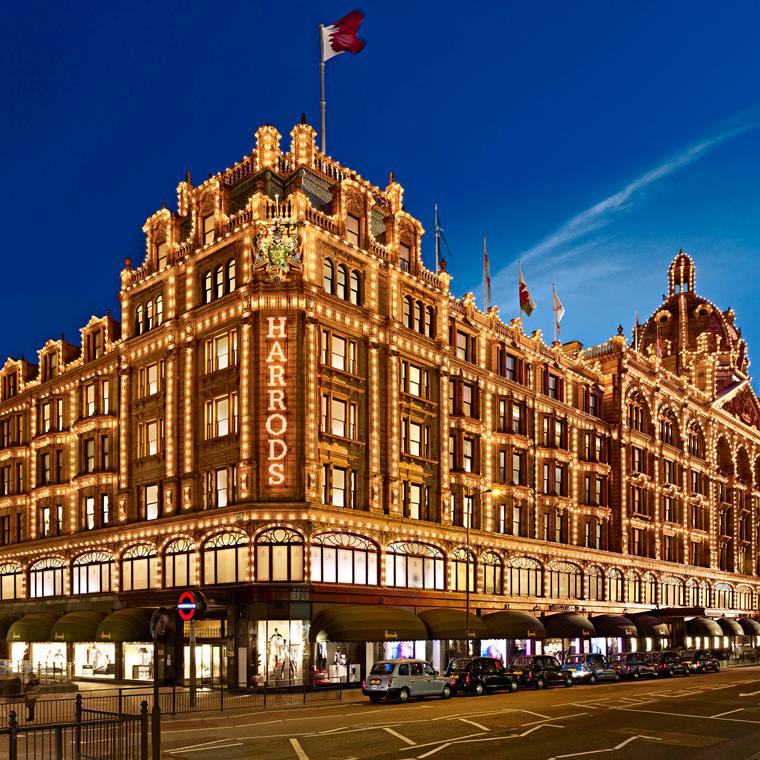 Before embarking on a tour of the most prestigious watch brands located in and around Old and New Bond Street, I suggest you pop into Watches of Switzerland to get a global overview of what's out there. With three central London locations, 155 Regent Street, Oxford Street and Knightsbridge, Watches of Switzerland is Europe's largest showroom, putting on a mighty banquet for the watch hungry.
If you are hunting for your watch in company and your companion is not obsessed by watches, Harrods is the perfect solution, with 4.5 grandiose acres of retail bliss. More than 40 brands from the world's top watchmaking firms, ranging from A. Lange & Söhne to Zenith, are located in the Fine Watch Room on the ground floor offering something for every horological taste and pocket. Harrods likes to go that extra mile, and many of the watch brands who have set up shop in the Fine Watch Room produce coveted limited editions for Harrods.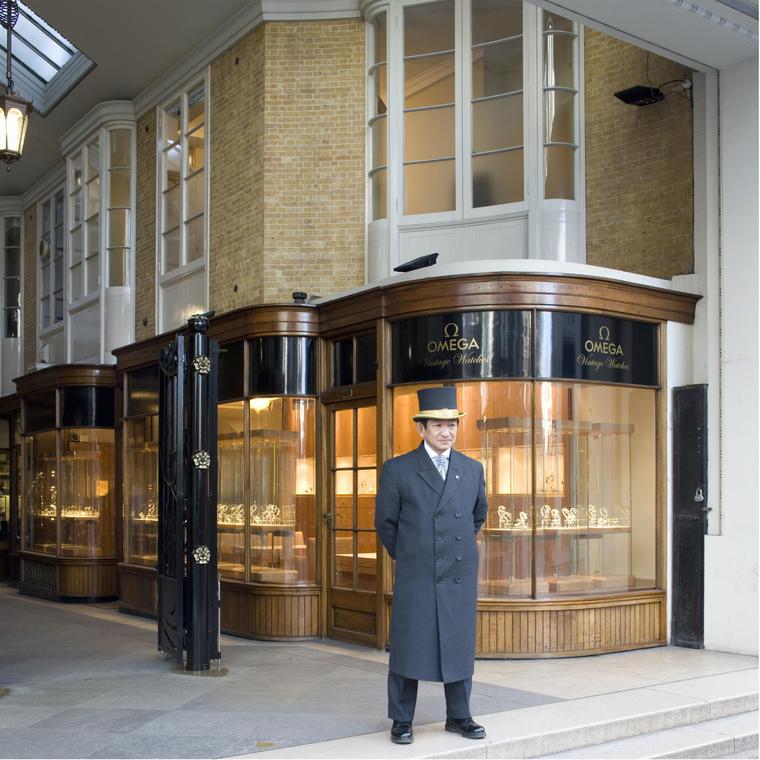 If it's a vintage or pre-owned watch you're after, The Watch Club in the Royal Arcade is your destination. Justin Koullapis, partner at The Watch Club and a member of the British Horological Institute, is an expert in the field of pre-owned watches and their webpage is updated daily with new arrivals from the best brands.  
Just around the corner, in the Burlington Arcade, is Somlo, which houses a tantalising array of timekeepers, from ornate 16th-century pocket watches to a section dedicated to vintage Omega watches.
Since you're in the vicinity, don't miss Patek Philippe's refurbished premises in Mayfair. Switzerland's grand brand is now the largest watch presence on Bond Street and is a sanctuary of quiet sophistication, displaying the largest range of Patek Philippe watches available in the UK with impeccable service to match.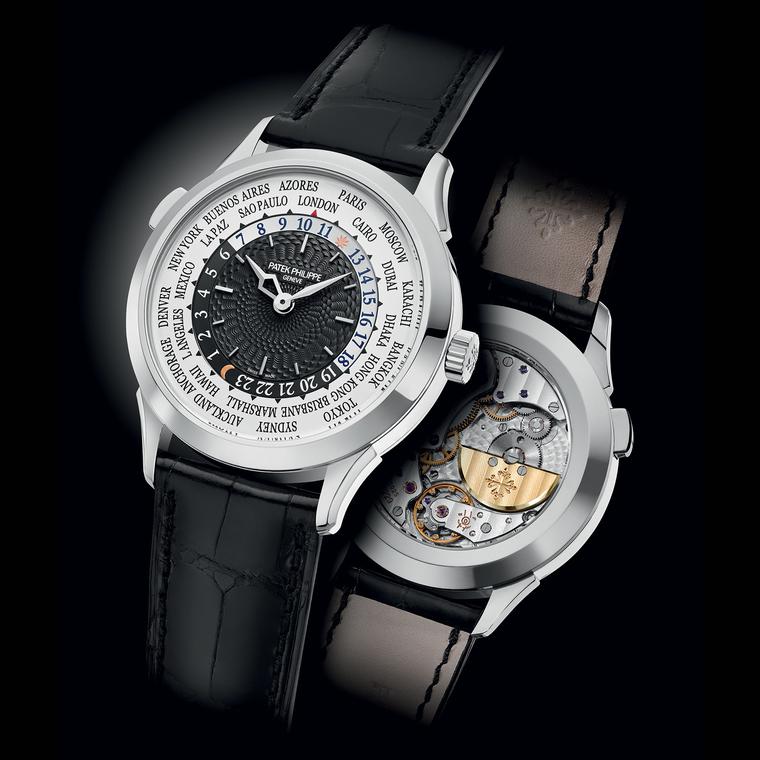 Geneva: the capital of watchmaking
For those of you interested in buying your watch direct from the source, Geneva is your destination. As the capital of Swiss watchmaking, all the top-tier watch brands are conveniently congregated on Geneva's smartest shopping street, the Rue du Rhône.
Literally paved with gold due to the high density of jewellery and watch brands in and around the central axis of Rue de Rhône, you can't miss giants like Patek Philippe and Vacheron Constantin and will find the A-Z of luxury watch brands all within walking distance.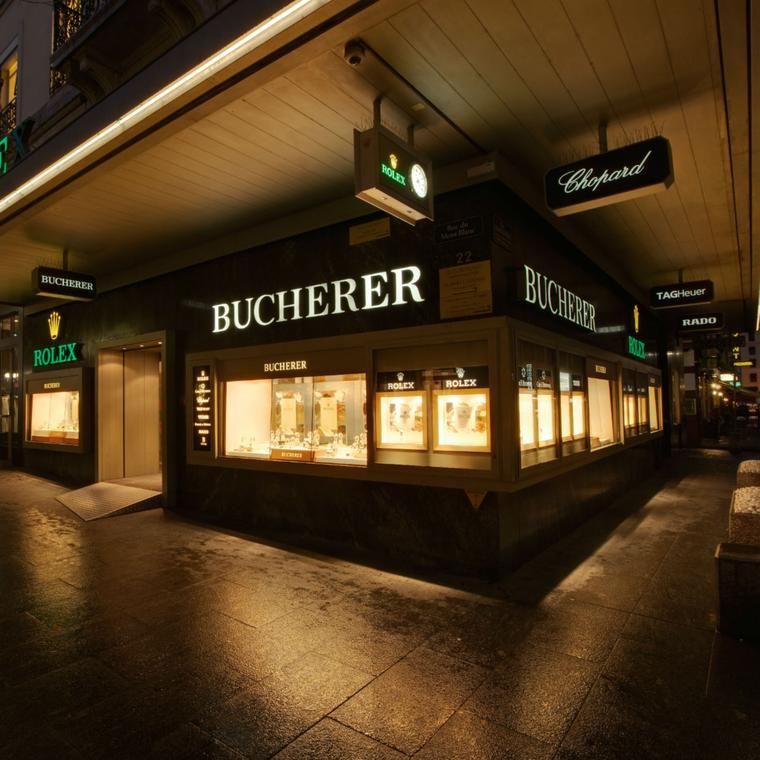 If you prefer to see a variety of watch brands under one roof, your best bet is Bucherer and Les Ambassadeurs, both located on Rue du Rhône and offering a huge selection of big name and independent brands, or Gübelin's family watch and jewellery emporium.
Speaking of which, the avant-garde Swiss brand MB&F puts on a great show at its M.A.D. Gallery on Rue Verdaine, where the brand's futuristic watches are exhibited along with all sorts of contemporary automata (Mechanical Art Devices) by indie artists destined for collectors.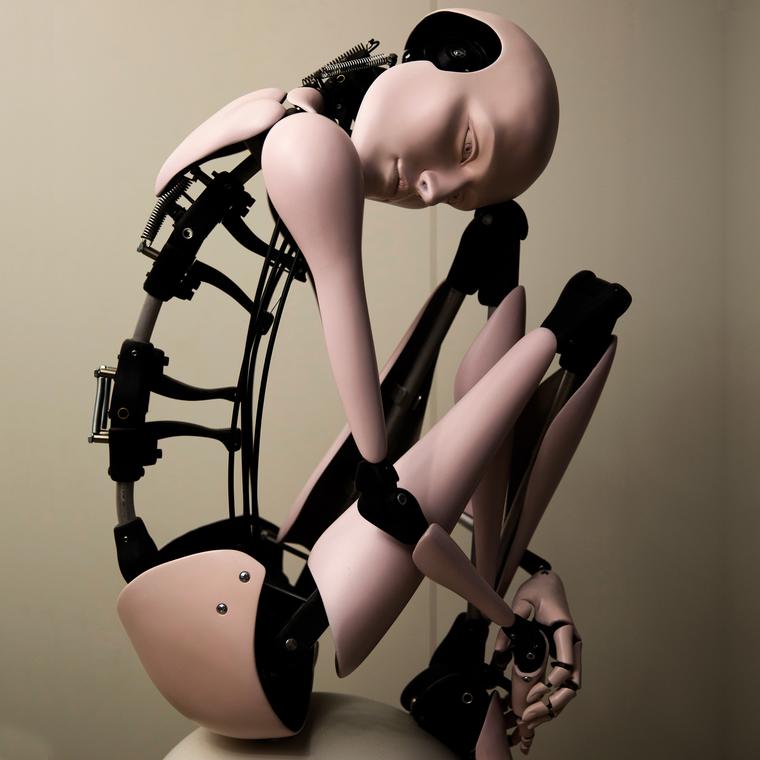 Alternatively, if you fancy admiring the latest rumblings in the world of innovative watchmaking, a visit to the WAG (Watch Art Gallery) is in order. A non-profit organisation to promote the art of watchmaking, the WAG offers visitors an unforgettable watchmaking adventure and the chance to see and handle first-hand some of the most extraordinary creations.
The concept of tailor-made watches is bang on trend these days, and DeLaneau takes the cake in this department with its 100% bespoke watches for women characterised by exquisite hand-painted Grand Feu enamel dials.
In a New York minute
New York, the city that doesn't sleep, is also one of the best places in the world to buy watches. All the top-tier Swiss watch brands have set up shop on 57th Street, Madison and Fifth Avenue along with classics like the German retailer Wempe, housed on the ground floor of the grandiose Peninsula Hotel on Fifth Avenue.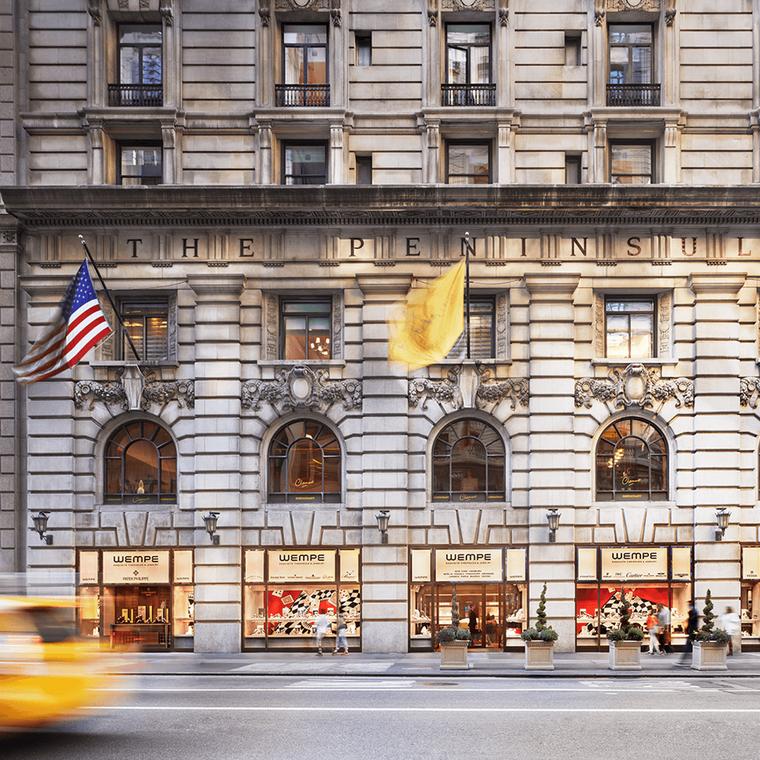 For an unbeatable selection of more than 8,000 models from 100 brands, try Tourneau TimeMachine, America's largest watch retailer, with its distinctive façade composed of gigantic clocks displaying the time around the world.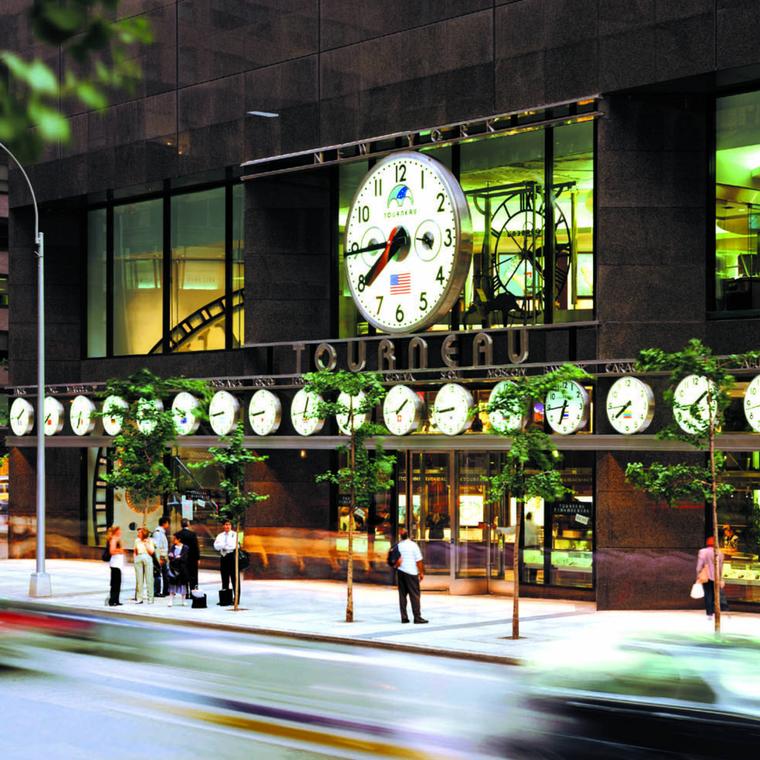 Are you hunting down a rare timepiece but still don't have any leads?  Aaron Faber Gallery, one of the most respected watch dealers in the US, can arrange for a global collector to track down that rare piece you are looking for and has a reputable service centre for the restoration and repair of mechanical watches. 
If you've inherited a pocket watch and don't know what to do with it, head over to Master of Time on West 47th Street, where experts will not only be able to get your watch ticking again but sell you a vintage chain to complement it. One of the city's top vintage watch dealers, Master of Time was founded by expert watchmaker Dimitrie Vicovanu, who has a stockpile of parts to repair just about any watch or clock under the sun.