Warmer days and the prospect of holidays on the horizon awaken the dormant travel bug. It's time to start planning your next adventure and Louis Vuitton, the luxury brand that evokes sophisticated travel, is ready with three new declinations of its LV Fifty Five ladies' watches.
As with all Louis Vuitton watches, the Maison's hallmark insignia and brand history have been carefully woven into its physiognomy. The LV Fifty Five, which plays with the LV by doubling up as the Roman numeral 55, was inspired by a trunk made in 1892 for adventurous travellers heading to the tropics. Made from lightweight aluminium, the original Louis Vuitton steamer trunk was robust and easy to transport - an ally for voyagers and their precious cargoes facing the rigours of long sea voyages and hot, tropical climates.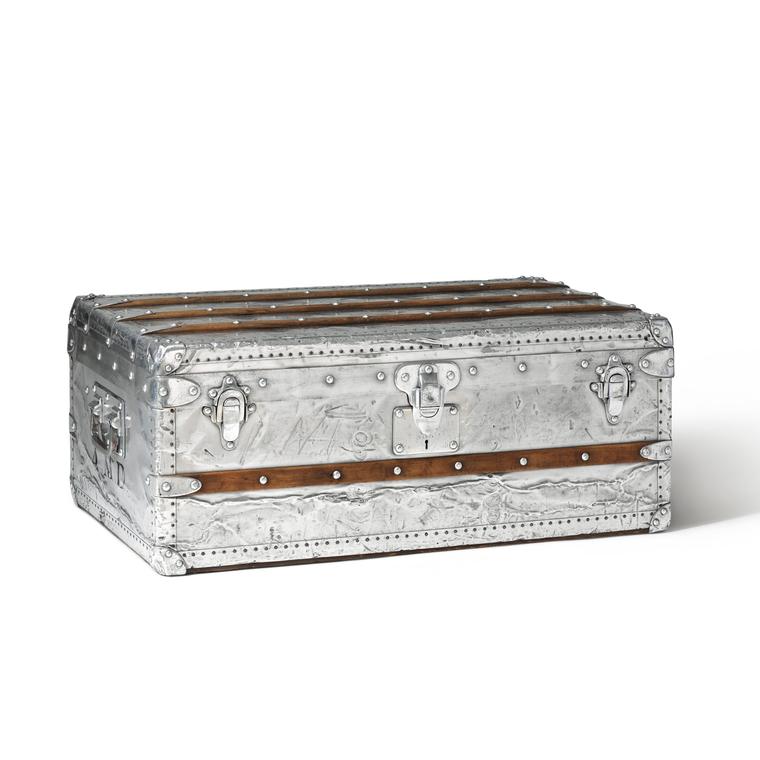 The two riveted plaques framing either end of the case are a direct reference to the tamper-proof and patented plaques used on the locks of Louis Vuitton's historic trunks since 1890. Two models of the three new ladies' watches highlight this salient feature with a row of diamonds, while a third model in rose gold bears the engraving Louis Vuitton. Even the finely engraved winding crown pays homage to the nail of the famous trunks and is designed to look like the rivets that are nailed to the trunk's exterior.
In keeping with the luxurious nature of the diamond-set models, the centre of the dial is crafted in shimmering mother-of-pearl. The pretty pink gold jewellery watch is the belle of the ball and comes with a sprinkling of 58 diamonds on the bezel and plaques, and a further 48 diamonds in the centre of the dial to highlight the mother-of-pearl. All three models feature the LV at 12 o'clock and the letter V to represent 3, 6 and 9 o'clock - a nod to the famous triple V marking painted on numerous pieces of luggage.
As befits a seasoned traveller, every detail of the voyage counts and Louis Vuitton ensures a first-class experience by fitting its 36mm pink gold and steel LV Fifty Five models with mechanical automatic movements that are water-resistant to 50 metres and, naturally, come with the very best leather straps made from super-soft Veau Cachemire (calfskin) and Taurillon leather straps.
Contemporary, stylish, beautifully crafted and packed with historical references to the grand French Maison, there will never be a shadow of a doubt surrounding the identity of these Louis Vuitton ladies' watches. 
Called the Fifty Five - LV in Roman numerals is 55 - the new Louis Vuitton watches are inspired by a trunk used by intrepid travellers.