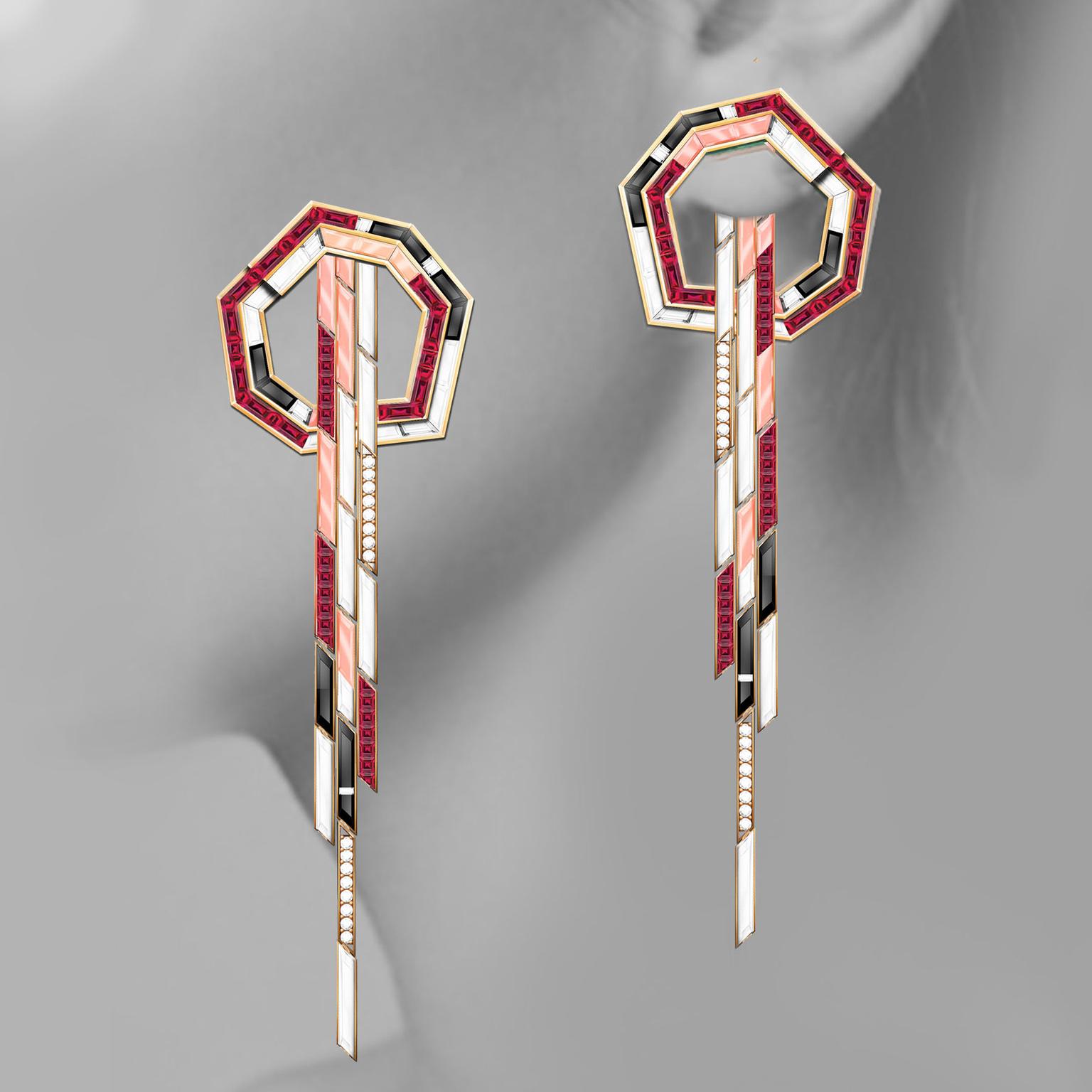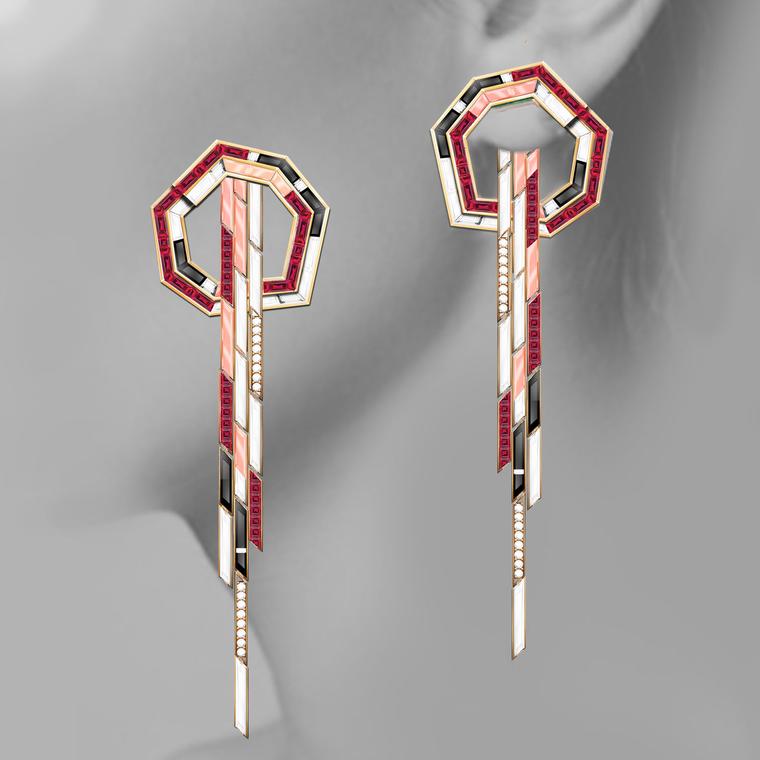 Imagination. Innovation. Craftsmanship. These words sum up what sets Couture Show Las Vegas apart from all other jewelry shows, and are the reason it attracts the most talented designers from around the world to show off their latest creations in Las Vegas.
The pinnacle of the week is always the Couture Design Awards, dubbed by many as the jewelry Oscars, and this year a truly global array of designers - from Lebanon to London and from Bangkok to Brazil - were honored with prizes.
I felt extremely honored to be asked to be one of this year's judges, alongside designer Arun Bohra of Arunashi - a previous Couture award winner himself; Adam Glassman of O Magazine; and esteemed retailers Soraya Cayen and John Green. 
"Imagination, innovation, craftsmanship" indeed became our mantra during a marathon judging session on Saturday morning. We took our time to carefully examine every piece and were repeatedly stunned by the creativity and expertise the designers showed in their use of unconventional materials, multiple ways to wear a piece, and plain old originality in crafting the world's most challenging raw materials, precious metals and gems.
Tomasz Donocik, a Rock Vault graduate and London-based designer, also took home a prize for the second consecutive year. He won Colored Gemstones under $20,000 for the modern, convertible earrings from his new Stellar collection, in a pink-but-not-girly combination of rubies, white agate, pink opal and hematite.
For Colored Gemstones over $20,000, the prize went to Selim Mouzannar - the Lebanese designer who created a modern interpretation of a bib necklace featuring extremely rare trapiche emeralds. It took Selim many years to collect the eight gems, which have natural cartwheel-effect inclusions. He paired them with 47 emeralds from the Muzo mines and an organic, but luxurious, fully articulated setting of gold "arms" that allows the emeralds to disperse across the décolletage like a constellation of stars.
The final honor of the evening went to industry veteran Cindy Edelstein, who sadly passed away earlier this year. Cindy, who had inspired and supported many designers throughout her long career, was remembered in a video featuring many of the leading US designers including Gurhan and his wife Fiona, Coomi Bhasin, and Victor Velyan. Todd Reed presented her husband and daughter, Frank Stankus and Remy Sasha Stankus, with the annual Human Spirit award, which has been newly renamed in Cindy's honor. It was the perfect way to end a memorable night.
Full list:
Best in Bridal:

Winner: Polly Wales

1st runner-up: John Apel

2nd runner-up: Kataoka Jewelry and Objects d'art
Best in Colored Gemstones Above 20K:

Winner: Selim Mouzannar

1st runner-up: K Brunini Jewels

2nd runner-up: Lydia Courteille
Best in Colored Gemstones Below 20K:

Winner: Tomasz Donocik

1st runner-up: Inbar

2nd runner-up: Roule & Co
Best in Diamonds Above 20K:

Winner: Stephen Webster

1st runner-up: Exstravaganze by Labor and Co

2nd runner-up: Roberto Demeglio
Best in Diamonds Below 20K:

Winner: Yannis Sergakis Adornments

1st runner-up: Qayten

2nd runner-up: J Jewels Milano
Best in Gold:
Winner: Imogen Belfield

1st runner-up: Elena Votsi

2nd runner-up: Shaill Jhaveri
Best in Haute Couture:

Winner: Nikos Koulis

1st runner-up: Vhernier

2nd runner-up: Neha Dani
Best in Innovative:

Winner: Silvia Furmanovich

1st runner-up: Pesavento

2nd runner-up: Deakin & Francis
Best in Pearl:

Winner: Mizuki

1st runner-up: Riviere & Co

2nd runner-up: Paul Morelli


Best in Platinum:

Winner: Kuwayama

1st runner-up: Isabelle Fa

2nd runner-up: Alishan
Best in Silver:

Winner: Anthony Lent

1st runner-up: Annie Fensterstock

2nd runner-up: Nancy Newberg
Best in Debuting in Couture:
Winner: Kavant & Sharart

1st runner-up: Roule & Co

2nd runner-up: Neha Dani


Editor's Choice Award:

Winner: Tomasz Donocik

1st runner-up: Nancy Newberg

2nd runner-up: Vhernier


People's Choice Award:

Winner: Anita Ko

Finalist: Jorg Heinz

Finalist: Schaffrath