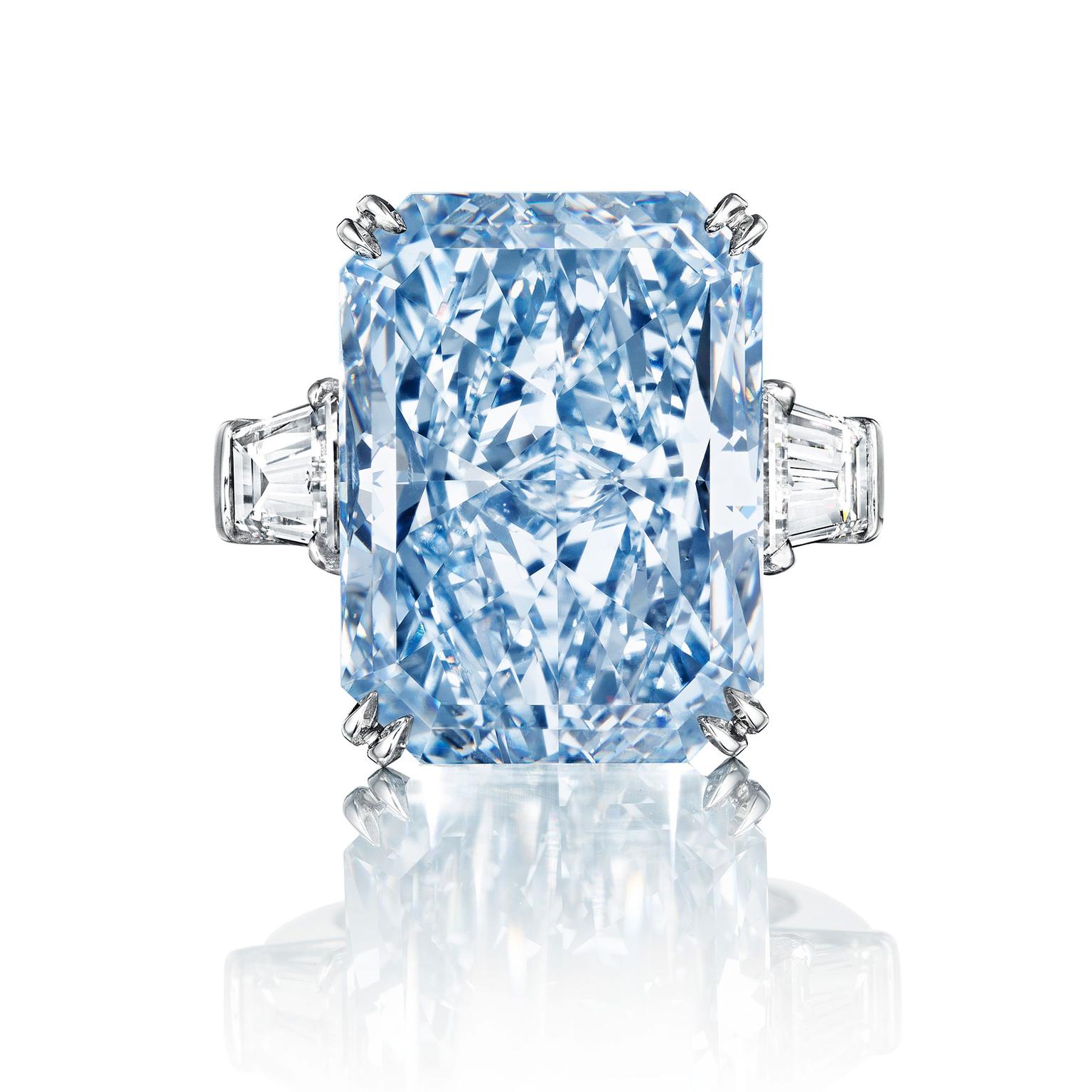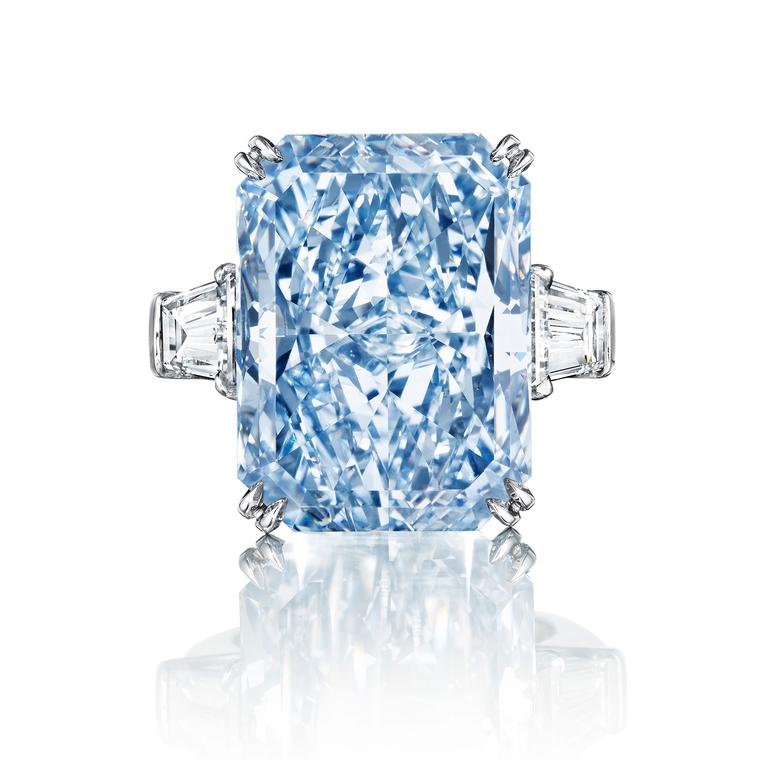 The Cullinan Dream has become the latest in a string of blue diamonds to take its place in the exclusive club reserved for record breaking diamonds.
At 24.18 carats, the gem was the largest Fancy Intense blue diamonds to ever appear at auction and after selling for $25.4 million at Christie's New York on Thursday, it is now also the most expensive diamond of its calibre.
However, the figure falls far below the $57.5 million achieved by the record-breaking Oppenheimer Blue, which sold at the start of the spring auction season to become the world's most expensive diamond.
While the final selling price was within the $23-29 million pre-sale estimate, at $1.05m per carat, the buyer of the Cullinan Dream snapped up a bargain compared to recent colored diamonds, including the $3.9m per carat paid for the Oppenheimer Blue and the $4.02m per carat achieved by the Blue Moon of Josephine in November last year.
The Cullinan Dream is the largest of the four gems cut from the 122.52ct rough blue diamond unearthed from Petra's Cullinan Mine in South Africa in 2014. In recent years the mine has yielded some of the most significant pink and blue diamonds to come to market, including the 12.03ct Blue Moon and the 10.1ct De Beers Millennium Jewel 4 that sold for $31.8m at Sotheby's Hong Kong in April and the 12.03ct Blue Moon.
The rectangular mixed-cut blue diamond is set onto a platinum ring flanked with baguette-cut diamonds and was the top lot at Christie's New York jewelry auction, which achieved a total of more than $42.2m.
Mark Cullinan, an international jewelry dealer and the great grandson of Sir Thomas Cullinan who discovered the legendary mine in 1898, was in the auction room on Thursday. "It was a great pleasure to be in New York for this exciting auction and to see the fantastic price achieved for a diamond representing a new generation of discoveries from Petra's Cullinan Diamond Mine," he said. "My great-grandfather would be delighted to see how one of the newest exceptional blue diamonds from the mine he discovered resonates with top collectors in the market today."