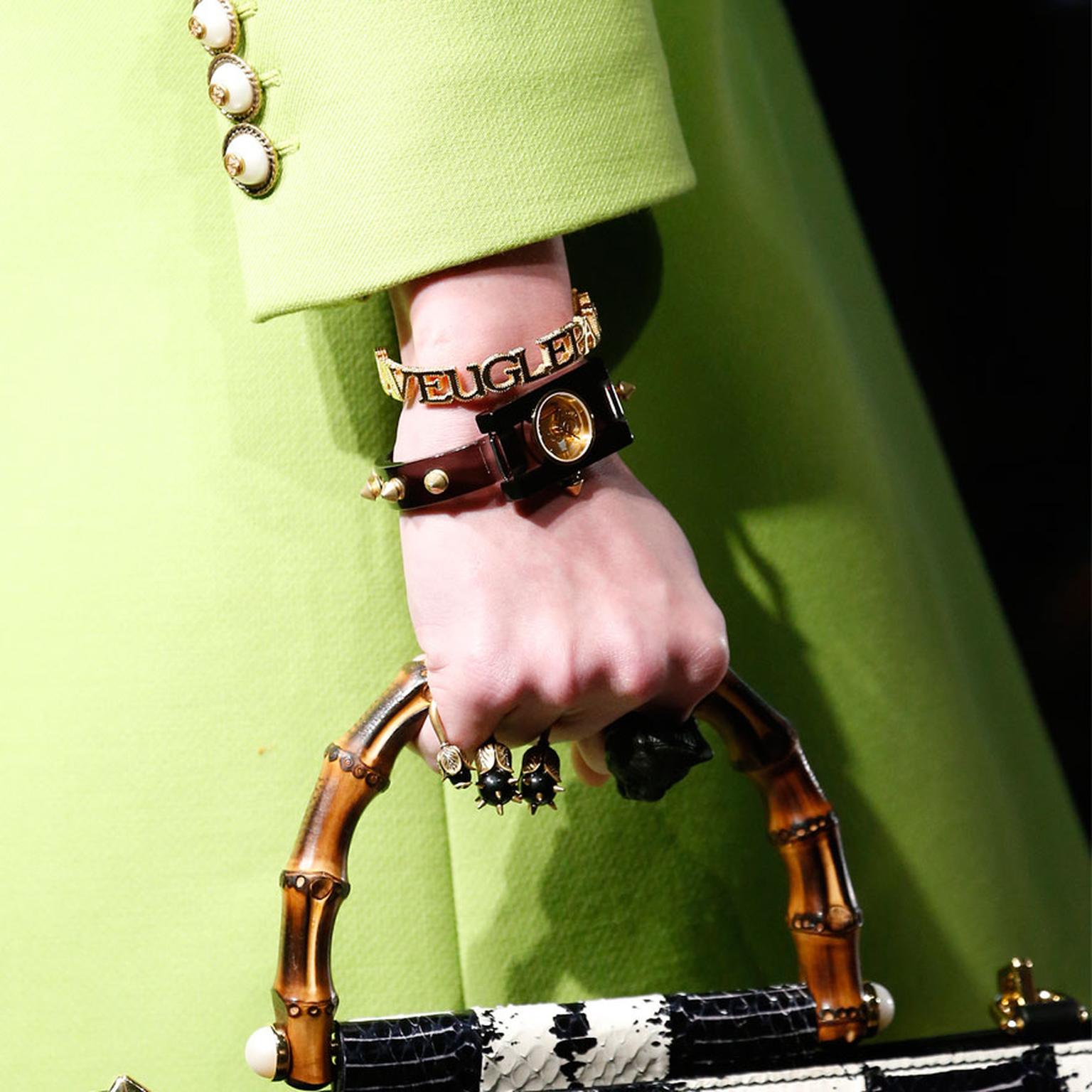 Since his appointment as creative director of Gucci in January 2015, Alessandro Michele has got the iconic Italian brand buzzing again. His debut – with the AW15 menswear collection put together at the lightning speed of five days – stirred things up at the Italian fashion brand, heralding a new era at Gucci where idiosyncrasy and eccentricity rule.
With long, flowing hair and a beard, hippie blouses and rings on every finger, Alessandro Michele is fascinated by the Renaissance, Baroque and all-things vintage, weaving a rich and eclectic tapestry that permeates everything he touches. There are no hard and fast rules, and Michele's gender-fluid proposals are imbued with quirky romance and individualism.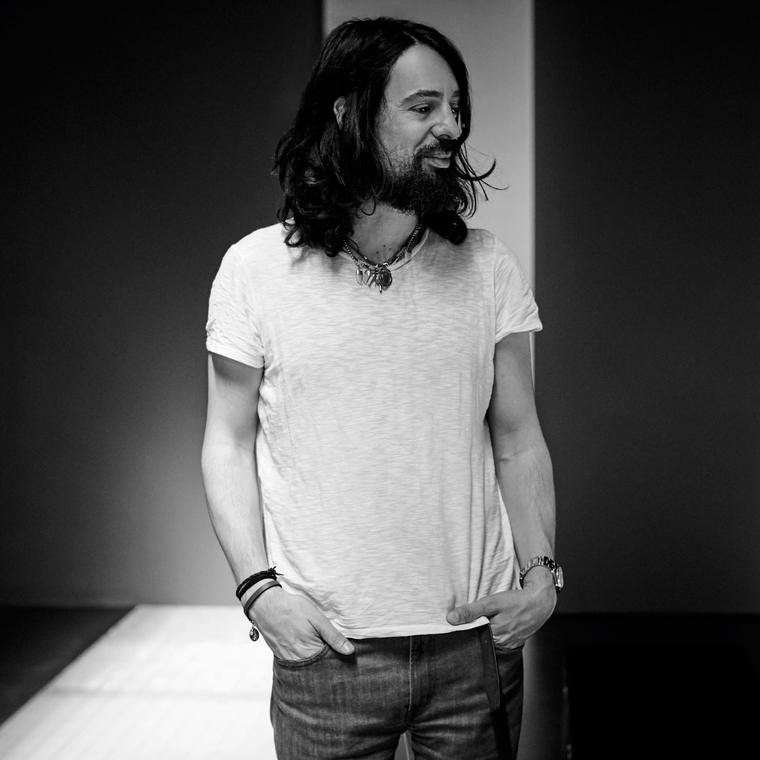 Creating a new icon for Gucci
Creating a new iconography for a brand as big as Gucci can't be simple. Who can forget the interlocking Gs, the horse-bit loafers, the handbags with bamboo handles and the classic green-and-red equestrian stripes?
Since his arrival, Michele has revisited the classic Gucci symbols and alighted on the honey bee as a key emblem across catwalk collections and accessories alike.  Whether Michele was inspired by the bees on Gucci's famous Flora silk print - designed in 1966 for Princess Grace of Monaco - or whether he could be compared to a honey bee, collecting pollen from different aesthetic sources and creating an offbeat cross-pollination for Gucci, is open to interpretation.
Time for a change at Gucci
Watches are an integral part of the Gucci look, and under Michele's guidance they have adopted the quirky opulence of his vision. The G-Timeless collection, first spotted on models during the SS16 show, revisits Gucci's existing G-Timeless models with a honey bee embroidered in golden thread against a woven green and red background. Available in a 38mm gold PVD case, an ideal size for both men and women, the big bee on the dial is Gucci's new standard to win over fashion-conscious customers.
Overseeing the hours at 12 o'clock, a golden bumble bee sits in pride of place on the dials of the Le Marché des Merveilles watch collection. Composed of three watches with vibrant dials made from synthetic stones imitating green malachite, blue turquoise and red coral, the 38mm yellow gold PVD cases feature pyramid-shaped studs on the bezel to add a cool urban edge to the watch.
Gucci's classic green-red-green stripes are immortalised for modernity in a groovy Plexiglas bangle watch framing a skeletonised dial, with Gucci's bee etched on the caseback and printed on the bangle in gold leaf.
Due to appear on the market for Christmas 2016 is the GG2570 Collection for men and women, which refers back to the brand's heyday in the 1970s. With its rounded square case and yellow and rose gold PVD cases, the dial hosts the G monogram and horizontally-placed hour markers.
The Gucci Cruise 2017 collection
Although we probably won't be seeing the watches presented in the Cruise 2017 Collection until later in the year, the watches on the catwalk encapsulate Michele's bold and daring vision to perfection. Presented in the cloisters of Westminster Abbey earlier this summer, models were accessorised with watches and jewellery like this bracelet watch with a rotating feline head that exposes the mother-of-pearl dial.
Forming part of the Le Marché des Merveilles family, the gold-coloured head, case and bangle are carved with scrolls and other motifs and features a bee engraved on the caseback. Plexiglas also makes a reappearance on a punkier version of the green-red-green watch with a darker combination of colours and studs on the Plexiglas bangle, a perfect match for Billy Idol.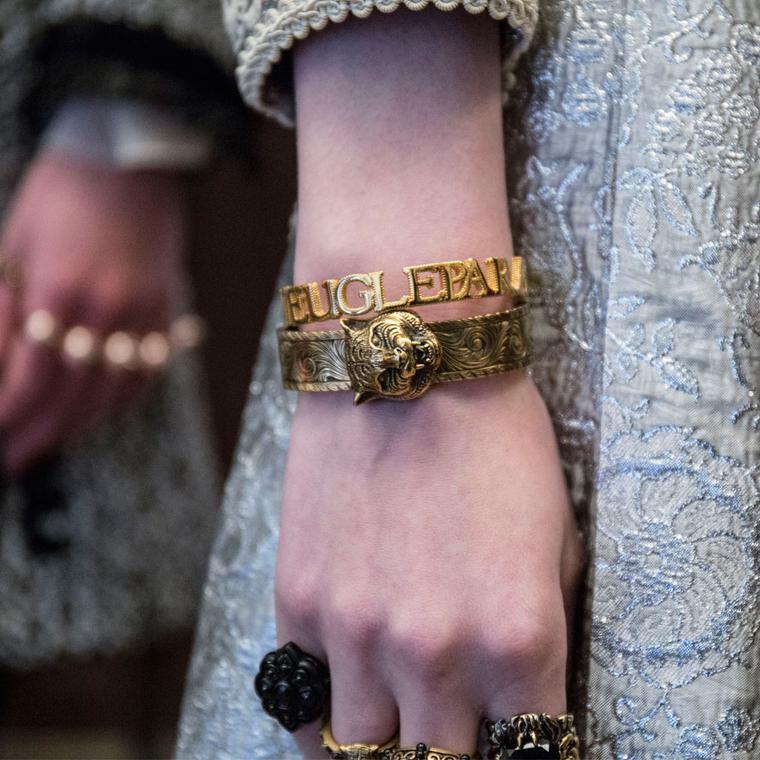 Florence Welch: the new Gucci ambassador
The G-Timeless automatic watch worn by brand ambassador Florence Welch has also been given an antique patina, with a carved gold-coloured case and bracelet and a series of tiny talismanic motifs on the dial, including three bees, two stars and a heart to protect its wearer from boring, run-of-the-mill fashion accessories. Florence is pictured below wearing a G-Timeless and Gucci Flora print jacket bearing the same print that was made for Princess Grace and featuring bees among the flowers.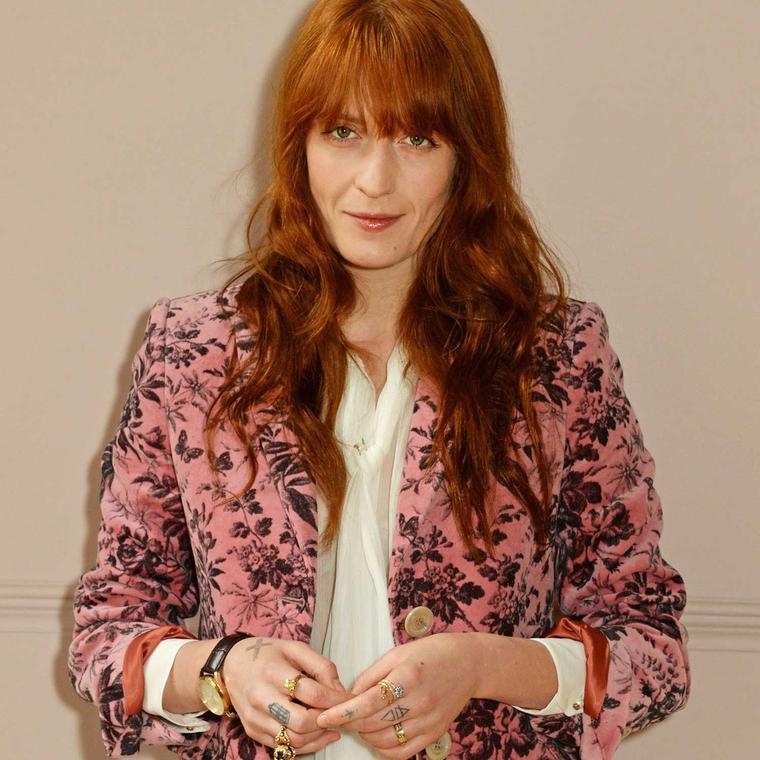 Appointed creative director of Gucci in January 2015, Alessandro Michele has got the great Italian brand buzzing again with his eclectic vision.

Another model during the Gucci 2017 Cruise show wearing a watch with a Plexiglas case and bangle with yellow gold studs and printed bee motifs.

During the Gucci Cruise 2017 fashion show models wore this tiny Marché des Merveilles watch with a carved antique gold coloured case and rotating feline head.

British musician Florence Welch, lead singer of Florence + The Machine, is Gucci's ambassador for watches and jewellery. 

Held in Westminster Cathedral, the Gucci Cruise 2017 catwalk show included this watch with a Plexiglas case and golden studs.