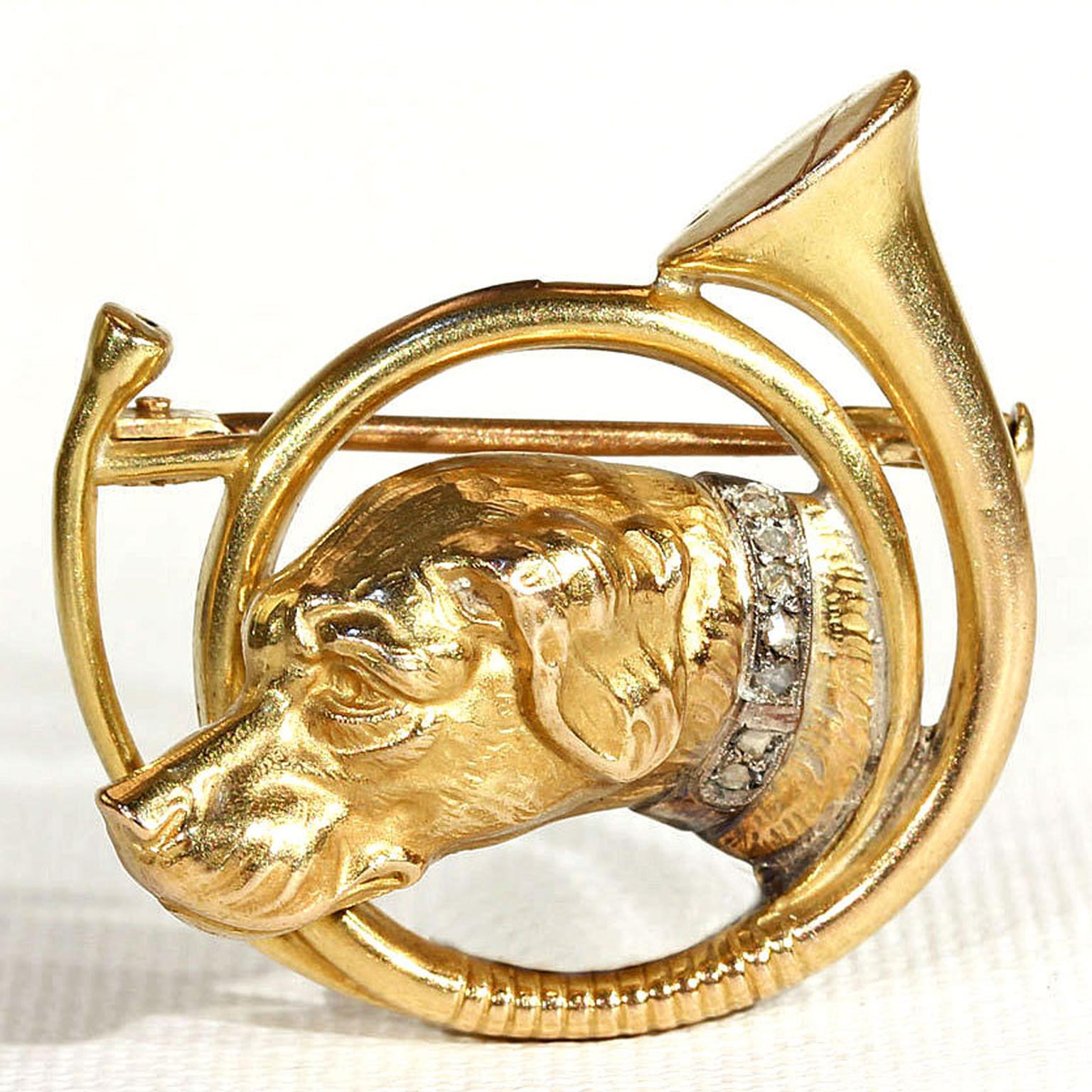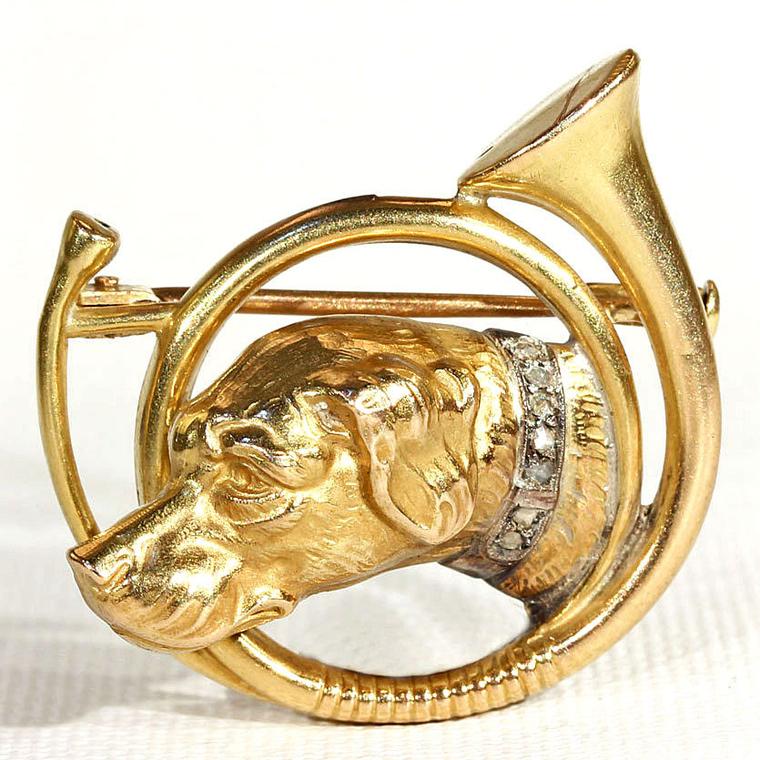 Watch any period film or television series that takes place in Victorian or Edwardian England and there will ultimately be a hunting party, cricket, tennis or other sports match - see Downton Abbey for a recent reference, and films based on Oscar Wilde plays, Jane Austen novels and/or Merchant Ivory productions.
The jewellery of that time was either inspired by sporting life, thereby depicting sports themes, or was designed for women of social standing who either attended or joined in with the activities, such as a hunting party.
The Industrial Revolution brought new, prosperous times and, as travel and souvenir jewellery gained in popularity, so did taking part in various forms of leisure gatherings. The Victorian era introduced many modern sports, including tennis, which originated in Birmingham, England in the mid 1800s, with the first of the Wimbledon Championships being played in London in 1877.
Read more about jewellery inspired by the Victorian era
The most popular motifs and designs in jewellery were based on horseback riding, as well as the thrill of the hunt. And if you ever wondered why there are so many horseshoe motifs shown in every classification of jewellery throughout Victorian times, the royal family greatly influenced what people wore. Case in point: Prince Edward's love of horse racing was widely known and, therefore, the horseshoe became known as a good luck charm, which it still acts as today. With the tips pointing upward it brings luck to the wearer, and pointing outward brings luck to all those that surround you.
There was also a jewellery fashion for women who joined in with hunting parties and the ride. Brooches were the most popular, often depicting scenes on reverse-painted intaglios - Cooks crystals - or translated into precious gems and metals featuring motifs of foxes and dogs. Pocket watches, pendants and fobs were also popular items. Men's fashion included jewellery based on these sporting pursuits in styles such as tiepins and cufflinks.
If you have not yet joined the chase for one of these distinctive pieces of antique jewellery, game on - time to go out and find your particular style.
Bentley & Skinner late Victorian horse-riding crop and hat brooch, with the hat set in white with rose-cut diamonds, alternated to blue and yellow enamel, and a yellow gold riding crop with a rose-cut, diamond-set handle.

A La Vieille Russie antique Russian bracelet featuring a centered horseshoe comprising turquoise and old mine-cut diamonds, set in 14ct gold. 

Elizabeth Rose Victorian 18ct gold and pearl lucky horseshoe brooch.

Craig Evan Small Victorian reverse crystal intaglio link bracelet featuring an equestrian-themed horse, dog and jockey connected by 14ct yellow gold links. 

Glorious Antiques 18ct gold locket with enamel horseshoe.

Hannah Peters Jewellery running fox necklace, with the fox set in 22ct gold and the chain in 18ct gold. 

Kimberly Klosterman Jewelry Edwardian 14ct gold bracelet in the shape of a rounded horseshoe nail. This piece is indicative of the sporting style that was prevalent in gold jewellery of the Edwardian era. 

Macklowe Gallery Victorian 18ct gold and reverse crystal brooch, representing ducks in flight, circa 1880s. 

Sue Brown golf bag brooch of platinum clubheads, set with baguette diamonds and a pearl golf ball. The bag is enamelled to resemble leather, and even features an uneven texture.

Victoria Sterling handcrafted 18ct gold brooch featuring a hunting horn with a hound dog - the dog accented with a lovely rose-cut diamond collar, circa 1870-1880.