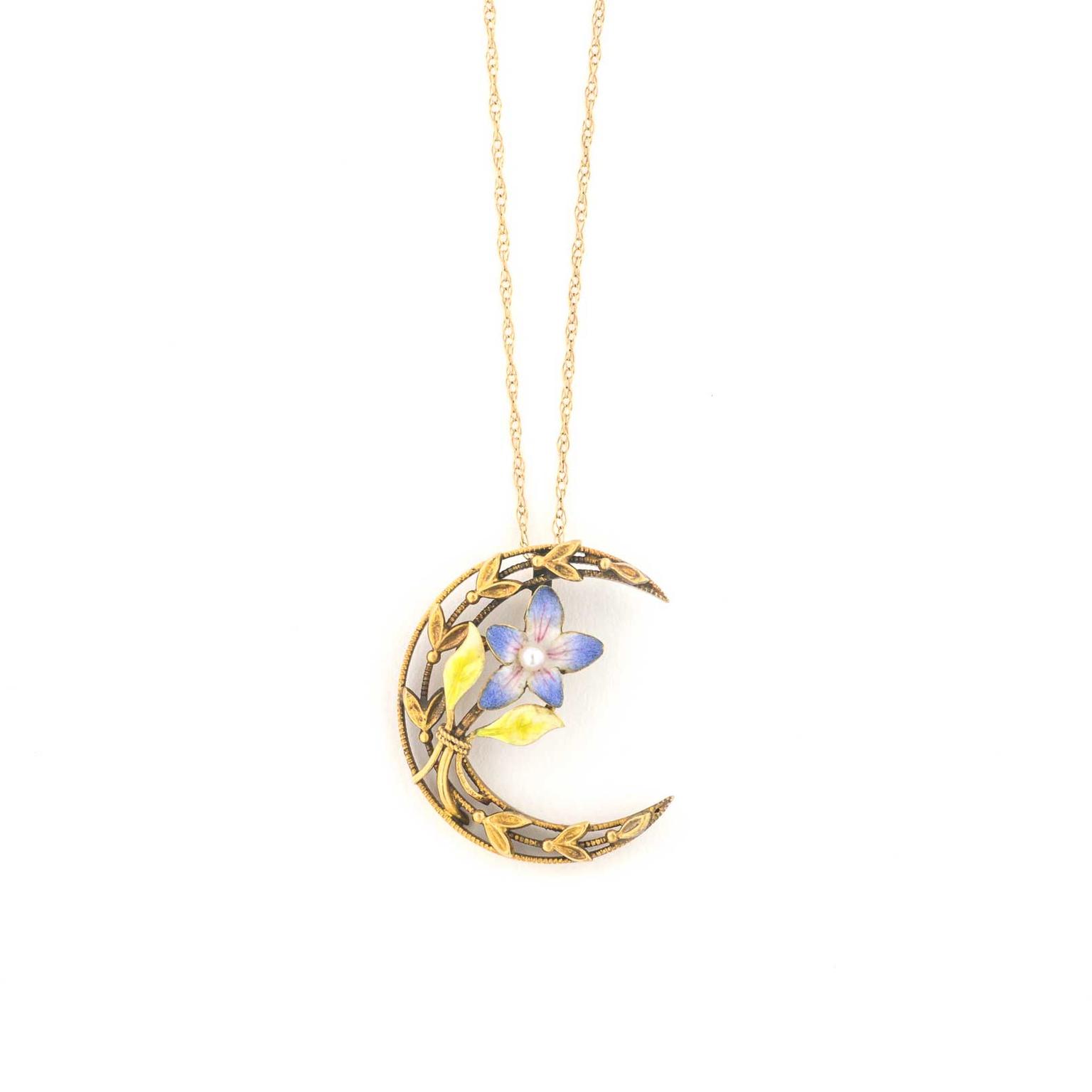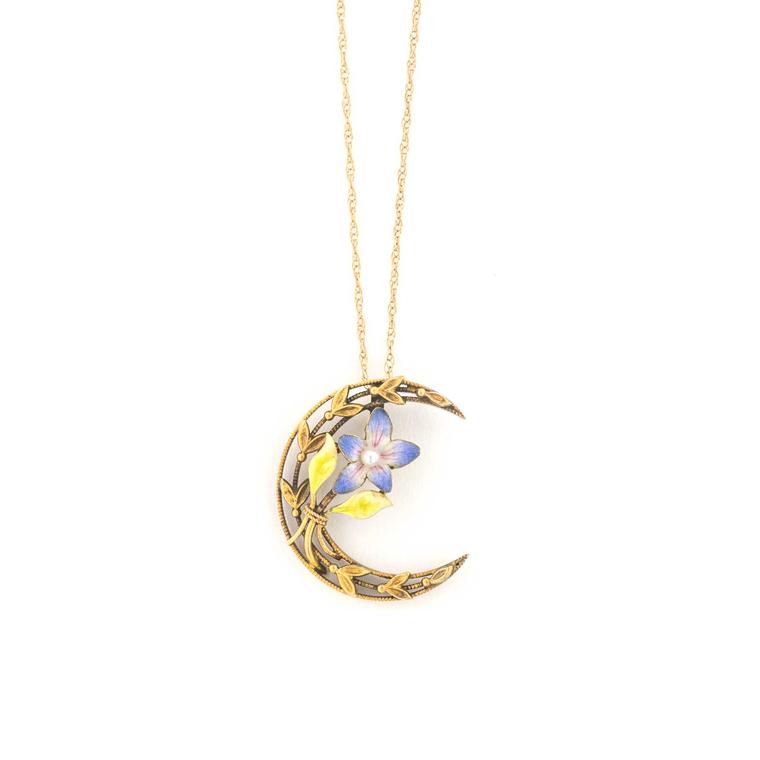 By Beth Bernstein
Saying it with flowers has been passed down throughout the centuries. Floral motifs were designed in all styles of antique jewellery, but perhaps the most predominant categories were rings, pendants and brooches.
Read more about vintage brooches here
A gift of a red tulip could mean a declaration of love, while favourite blooms for baubles were forget-me-nots for remembrance, pansies from the French pensee - meaning thoughts - or pensee et moi - think of me.
Even before these botanicals appeared in jewellery, the choice of wedding bouquet spoke of the different emotions expressed by brides, and the scattering of rose petals down the aisle meant wishes of love and happiness as the couple entered their new life together. Even in this age of technology, where people text instead of talk, showing affection through the symbolism of flowers is still very much part of our culture.
Although Japan and Asian countries cultivated their own floral meanings in earlier times, the popularity of botanicals as emblems of emotion blossomed during the Romantic era. Scribes of the day wrote poetry and verse that revolved around single or multiple blooms, and floral motifs in antique jewellery articulated the affections or sentiments that could not be spoken or shown freely during that period.
The origin of the Western idea of various flowers representing specific meanings is said to have been inspired by selam - a Turkish custom of communicating through flowers and other objects. However, this tradition decoded messages based on words that rhymed with the objects. After the 1763 Turkish Embassy Letters of Lady Mary Wortley Montagu, wife of the British ambassador to Constantinople, were published, which described this secret language, communicating through flowers caught on throughout Europe.
See more flower-inspired jewellery here
In 1819, Louise Cortambert, under the pseudonym Madame Charlotte de la Tour, published what was likely the first dictionary of floral meanings, entitled Le Language des Fleurs. The book was translated into English in 1820 and, by the early Victorian era, sourcebooks and illustrated dictionaries were also published, with the floral language taking hold in flower jewellery for every aspect of life. A Lily of the Valley symbolised a return to happiness, tulips stood for declarations of love, roses for various stages of love, blue violets for faithfulness and purple violets for watchfulness, as well as ivy for fidelity and orange blossoms for purity and loveliness, with daisies symbolising sharing sentiments or innocence.
While a bouquet of white Calla lilies might be lovely to get from an admirer, like most collectors of antique jewellery, I prefer my petals in the shimmer of coloured gemstones for their grace and enduring elegance.
Bell and Bird pearl ring with a central diamond, flanked by tiny gold forget-me-nots on the shank.

A La Vieille Russie Victorian old-mine, pear-shaped diamond ear brooch set in silver and gold. English, circa 1890.

Designs by Irene Art Nouveau enamel and diamond orchid brooch.

Gray & Davis turn-of-the-century twin tulip and leaves, delicate gold cuff bracelets. 

Kunsthandel Inez Stodel gold love token with the message "A toi ma pensée", meaning I think of you, where "penseé" has been replaced by a pansy set with rose-cut diamonds, two sapphires, a ruby, and a stem of green enamel. French, circa 1900.    

Past Era 18ct rose gold bangle bracelet, decorated with a pearl Lily of the Valley with yellow gold leaves and a double hinge. French circa 1860.

Sheila Goldfinger Victorian blue and yellow enamel, diamond and gold forget-me-not bracelet.

T.M.W Antiques yellow gold and fancy yellow diamond daisy brooch, circa 1930. 

Rowan & Rowan reverse crystal intaglio carving of a Lily of the Valley, set to a decorative silver gilt pendant mount, circa 1890.

Jennifer Lynn's Timeless Jewelry Victorian 14ct gold and diamond enamel ivy brooch with pearl accents.

Trademark Antiques Honeymoon crescent and enamel violet necklace converted from a pin into a pendant in gold. Honeymoon pins were given as gifts from the husband to his wife on their honeymoon to represent the magic of the moon and the sweet nectar of the flower.