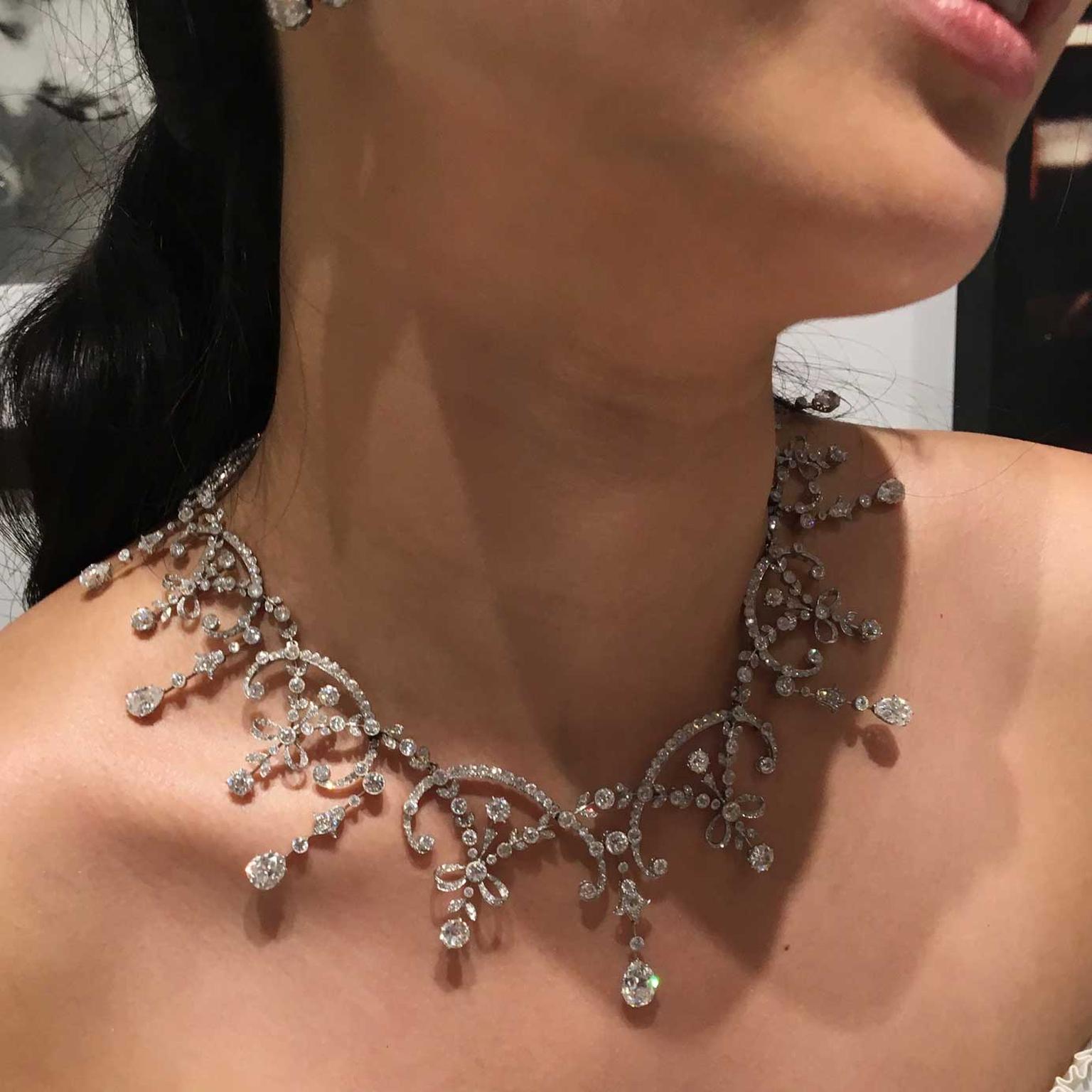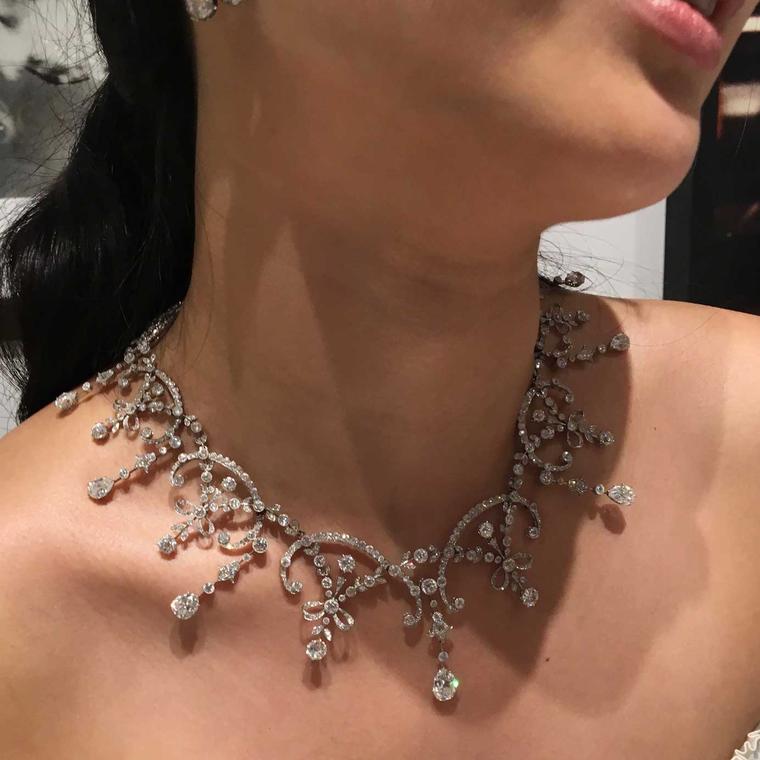 By Annie Button
There is something very special about owning a piece of antique jewellery. Whether you are a collector, or have only recently got the antique jewellery bug, you will know just how irresistible older jewellery pieces are.
Fine antique jewellery is becoming increasingly sought-after, largely because it is beautifully made and you are pretty much guaranteed that you won't see anyone else wearing the same piece. Whether you've fallen in love with a Victorian bracelet in an antiques shop, spotted a striking piece of Art Deco jewellery online, picked up an elaborate Georgian pendant at auction or inherited your great grandmother's antique engagement ring, you'll need to know how to take care of it to ensure it stays in pristine condition.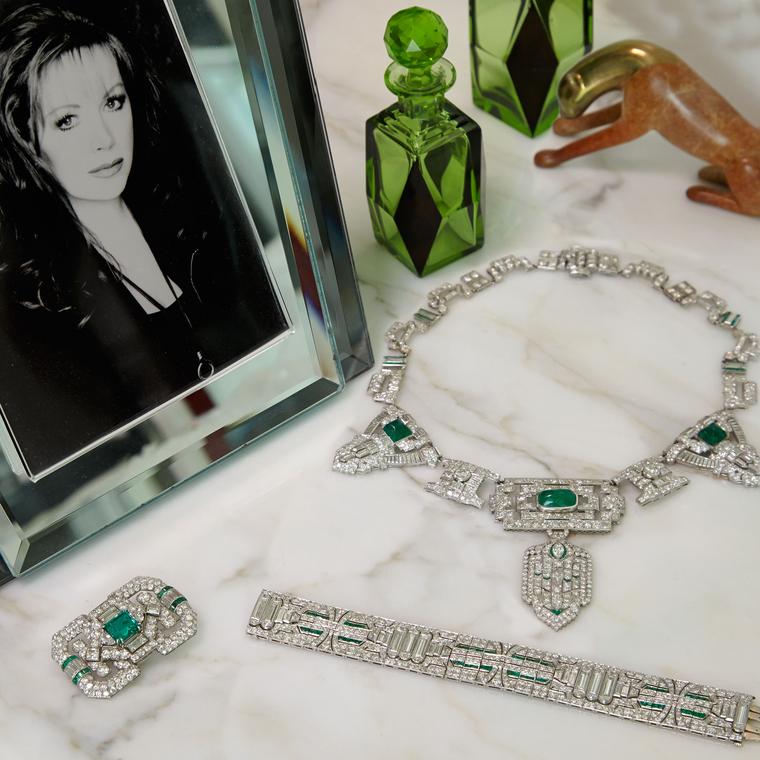 Here I'll be sharing everything you need to know to care for your antique jewellery. Treat your jewellery well and it will last a lifetime and beyond. Your children and children's children will love to inherit a unique, well-cared-for piece of your history.
What is antique, vintage and estate jewellery?
It's often assumed that antique jewellery refers to anything second-hand, but this isn't the case. There are actually three terms used to describe older jewellery pieces, antique, vintage and estate.
All jewellery that is part of a person's estate is estate jewellery. This can include modern and antique jewellery and can be left in a will when someone dies, or sold at any time during the owner's life to generate income (commonly during divorce).
A piece of jewellery is only considered to be antique if it is more than 100 years old. Jewellery is considered vintage if it is more than 20 years old.
Read our know-how guides to vintage jewels here.
Unfortunately, there are lots of fake jewels masquerading as antique on the market, so to guarantee authenticity, it is always best to buy from a reputable jeweller or a well-known auction house.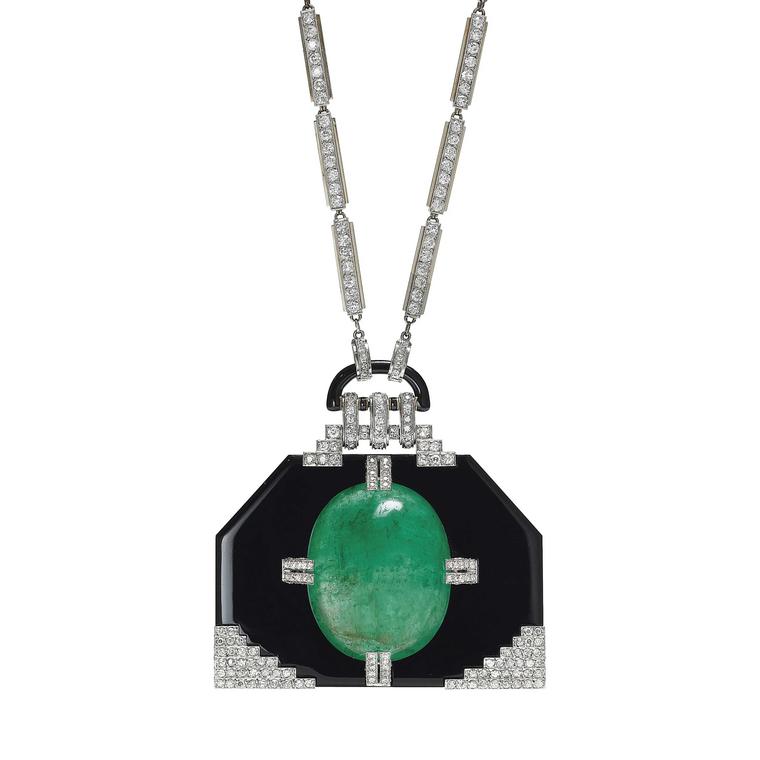 Maintaining your antique jewellery
As with anything old, it is important to check your antique jewellery for any signs general wear and tear. For peace of mind, ensure it is regularly serviced by a reputable jeweller.
Harry Diamond, owner of Cry for the Moon, explains: "It is really easy for the claws around diamonds and gemstones to deteriorate. In our specialist workshop we often diagnose weaknesses that aren't visible to the human eye and are able to re-tip or rebuild claws to prevent stone loss.
"We recommend to our customers that they get valuable pieces of jewellery checked and cleaned at least once a year to avoid unnecessary breakage."
Whilst you can clean your antique jewellery at home, it's a good idea to seek the services of a specialist jeweller as certain gemstones and precious metals require special care.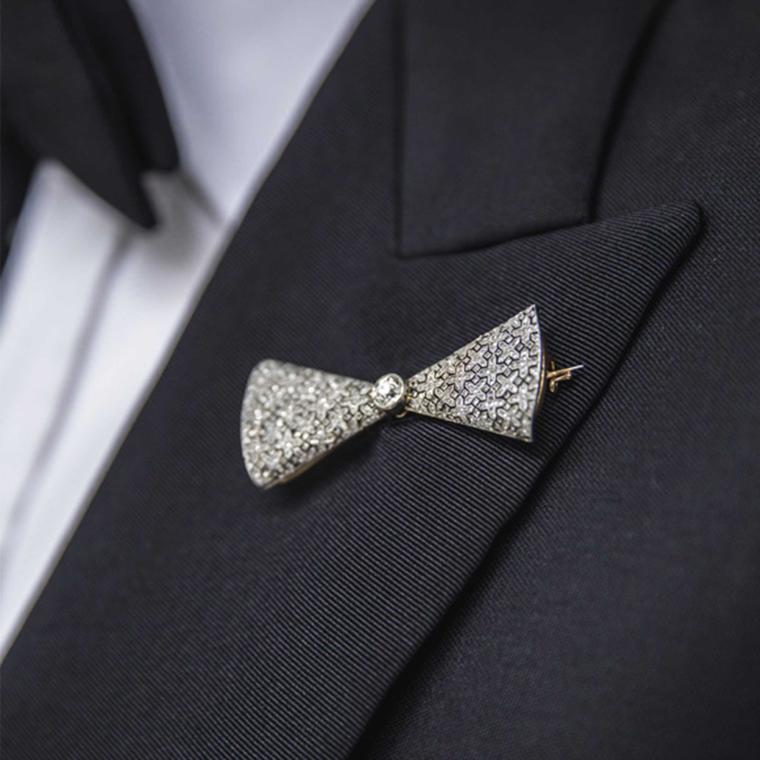 If your antique jewellery is damaged, it can be repaired in a specialist workshop. For jewels that are beyond repair, consider recycling the precious metals and gems and getting them refashioned into a beautiful new design.
Insuring your antique jewellery
Whether you have inherited or bought a piece of antique jewellery, you will want make sure you have adequate insurance in place.
Your first port of call should be to see a valuations expert. You will need a valuation certificate before you arrange insurance.
Also, check your home contents insurance policy to see how much your insurer will pay out for individual items. Many home content insurance policies limit the amount you can claim for a single item, so you may need to pay a premium to have antique jewellery added separately to the policy.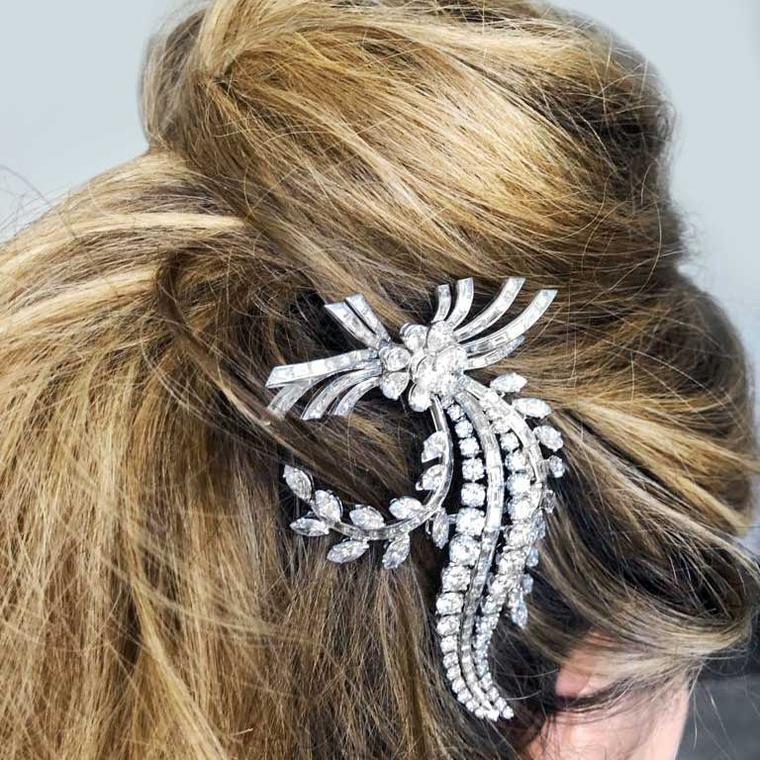 Storing your antique jewellery
Never store antique jewellery pieces together, whether that be in a jewellery box or in its original packaging. Precious metals and gemstones can easily get broken, chipped or tangled.
Keep each item in its own box, or compartment if stored in a jewellery box. Make sure to store jewels in a cool dry place, away from direct sunlight, as this can tarnish metals and heat can cause certain stones, such as opals, to crack.
Wearing your antique jewellery
Always put your antique jewellery on last when you are dressing to avoid catching it on your clothes. Also, apply make-up, deodorant, hairspray and perfume, and ensure everything has dried, prior to putting jewellery on. Style and brush hair before putting earrings or necklaces on to avoid catching your hairbrush on them.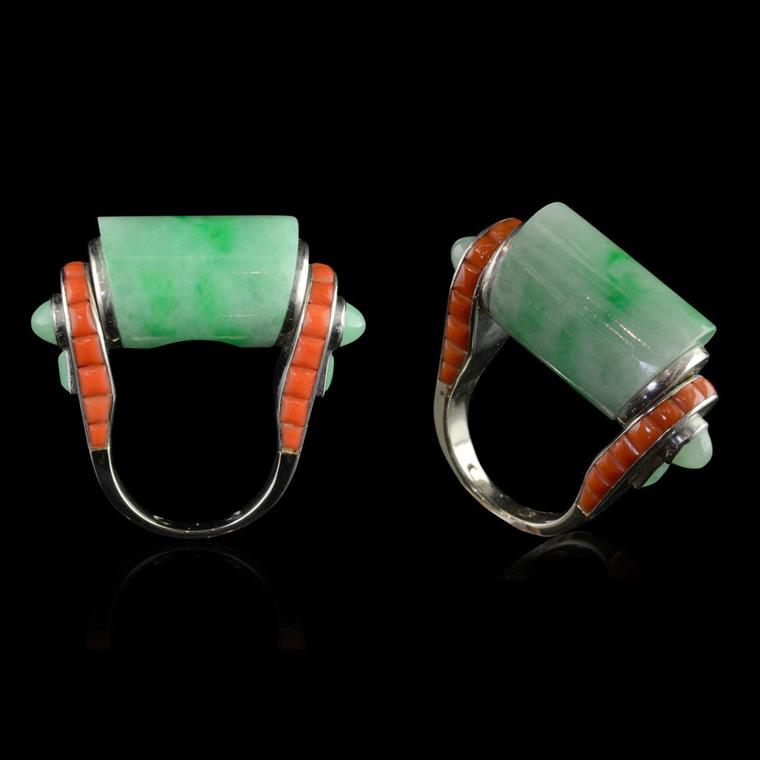 Never wear your antique jewellery in water, whether that be swimming or bathing. Chemicals in swimming pools and hot tubs, and salt in the sea, can damage and discolour precious metals and some gemstones.
Look after your antique jewellery and don't be afraid to wear it, even if it is only on special occasions.
Early 20th century jewels such as  René Lalique's galalith pendant depicting a nymph surrounded by lavender circa 1905 are highly wearable but care must be taken with the enamel work and delicate stone carvings. Sold at Christie's Auction November 2017.

Art Deco jewels make a big impact on any outfit such as this Van Cleef & Arpels Art Deco Ludo ruby and diamond bracelet circa 1929 designed by René Sim Lacaze in platinum with highly flexible and adjustable bracelet. 

This diva-worthy sapphire and diamond Medicis bangle by Boucheron circa 1937 set with sapphires and diamonds would be unique addition to any jewellery lovers collection. 

From bold Art Deco to delicate and romantic, this is one of the pair of Melillo Putti earrings circa 1870 with highly detailed gold work that is in line with the trend for original creations and sustainability.

What outfit wouldn't would look great with this Art Deco Georges Fouquet pendant circa 1925 in onyx and diamonds with cabochon emerald? Original and striking, you are unlikely to bump into anyone wearing the same jewel. 

Look out for jewels with style at auction houses such as Woolley and Wallis, that in 2018 sold this necklace signed Cartier in 1990 made of chalcedony and pearls with an Oriental air. 

The flamboyant and glamorous author Jackie Collins loved antique jewels and knew how to wear them with style. Her jewels, that show a a penchant for the Art Deco style as well as Cartier's panther, were auctioned as part of her estate in May 2017 by Bonhams.

Hancocks London offers this 1930 platinum, jade and coral ring that once belonged to Elizabeth Taylor. Fairly unassuming, I love it because it reflects Taylor's eclectic taste in jewellery as well as being a great example of Art Deco minimalism with an exotic touch.

Wear a vintage brooch in your hair for a fresh take on diamonds. This 1950's brooch is made of platinum and set with baguette and round cut diamonds and was part of the Collector Square 'The Diamond Theory' 2018 sale. Go to www.collectorsquare.com for more inspiration or visit the showroom at 36 blvd Raspail, Paris. £22,770

Be sure the prongs holding in the gemstones in vintage rings have been checked by a jeweller. Jewellers such as Bentley & Skinner - Jeweller by Royal Appointment to Her Majesty the Queen and His Royal Highness the Prince of Wales - will check and repair jewels before selling them to ensure they are in wearable condition. 

A Fabergé pierced diamond bow brooch (c.1913) with millegrain platinum settings for rose-cut diamonds and a central brilliant-cut diamond for sale at the London antique jewellery specialist Bentley & Skinner on Picadilly. 

Based in the United States, British antique jewellery dealer Simon Teakle presented this Belle Epoque diamond necklace that is not signed but is likely French and probably once converted into a tiara but the frame has since been lost.