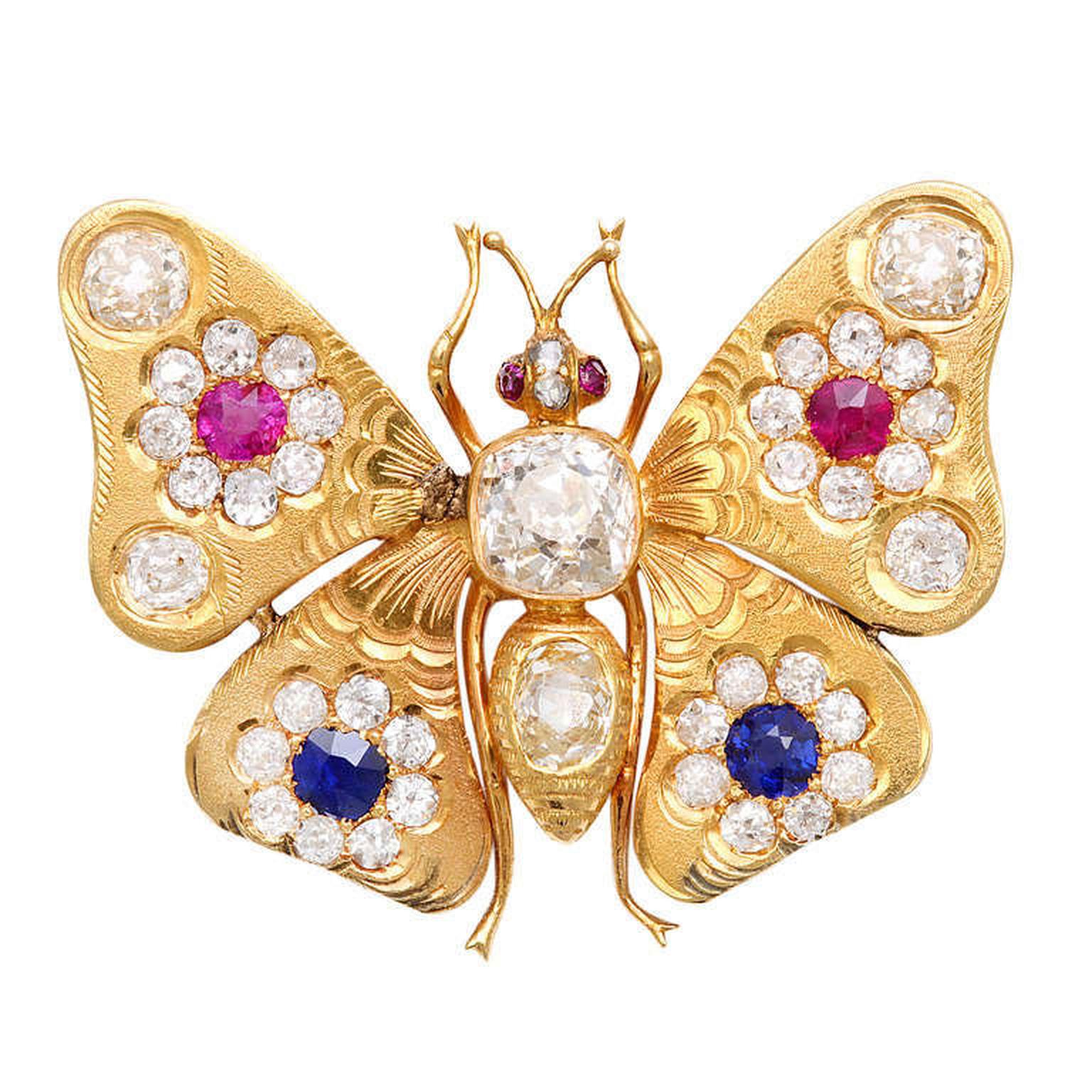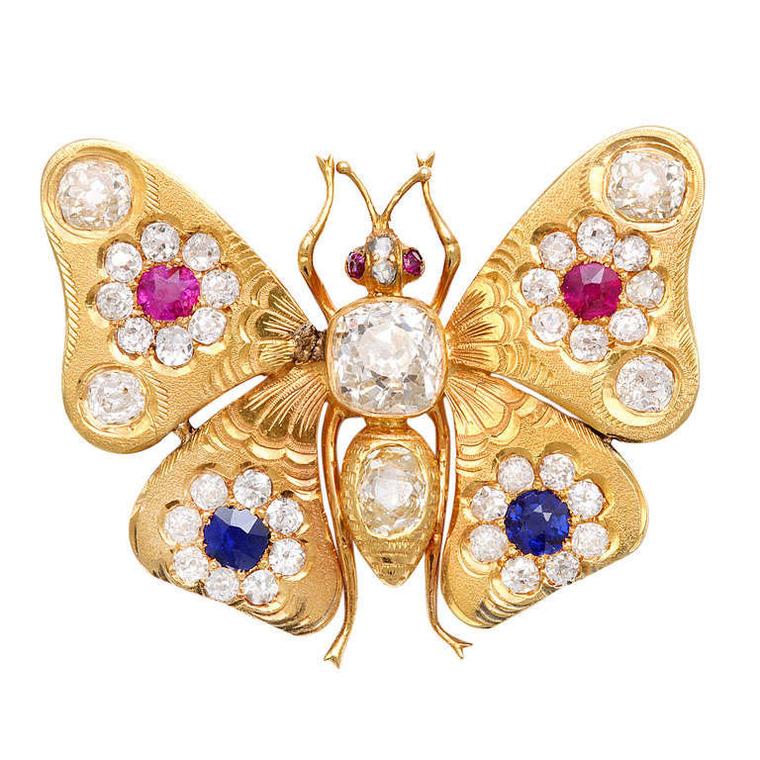 By Beth Bernstein
No longer something your daughter might find while playing in granny's jewellery box, antique brooches bespeak whimsy, luxury and playful elegance. The one category of fine jewellery that can be worn in numerous ways, brooches are finding their way back into the wardrobes of style-conscious collectors on both sides of the Atlantic.
The combination of fashion's focus on vintage clothes, high-profile actresses wearing antique brooches at Hollywood red carpet events, and pieces with celebrity provenance going up on the auction block, have all contributed to contemporary demand.
Picture Elizabeth Taylor with her Bulgari brooch pinned in her hair, emerald en-tremblant set, or 1930s' film stars such as Joan Crawford and Carol Lombard with brooches attached to the straps of their gowns. Or visualise the fanciful way in which Merle Oberon and Paulette Goddard chose to wear multiple arrangements of flower pins, and you begin to get the picture of just a few legendary collectors' personalised take on how to wear these versatile jewels. These days, the stars that wear such sparkling antique jewellery pieces shine just as brightly, including Nicole Kidman, Cate Blanchett, Sarah Jessica Parker and Naomi Watts.
Between the 17th and 19th centuries, brooches were part of a parure of jewellery and had mechanisms that would allow them to be added on to a necklace for evening wear, or worn as a pendant during the day. Lyrical motifs, such as gem-encrusted flowers, insects, sealife, cupids, and bows and hearts, were the most popular motifs throughout the 20th century and continue to be so. Sue Brown Jewels in London explains: "It's the quirky and buoyant charm that adds to the renewed popularity of brooches." Ronald Kawitzky of DK Bressler jewellery in Manhattan agrees: "It's the whimsical flights of fancy that are creating a stir in the market."
View more on vintage and antique jewellery here
Why not put your personal style to the test and try out one of the different ways of wearing an antique brooch. Some suggestions: diamond stars in the hair - as worn by Mary Crawley in an episode of Downton Abbey; a menagerie of creatures scattered across a neckline of a dress; a bold floral pin on the waist of a dress or on a scarf wrapped asymmetrically around the neck; or a bow or angel wings at the tip of a plunging backless gown. You can also string one on a chain or cording through the fastening in the same way as they did 100 years ago - it's all in the way you broach your individual style that gives antique brooches their modern appeal.
A La Vieille Russie brooch with diamonds and coloured gemstones.

Art Nouveau enamel and gemstone-set gold brooch from DK Bressler.

Victoria Sterling silver-topped gold star pin with rose and old mine-cut diamonds from the Victorian era.

Victoria Sterling handcrafted cupid pin, circa 1880. A crescent moon holds two butterflies, and a cupid preparing his bow and arrows of love. 

Spicer Warin Georgian giardinetti diamond, emerald, sapphire and ruby antique brooch.

Lowther Antiques Victorian 15ct gold and turquoise bird carrying a forget-me-not pin, and turquoise and pearl witch's heart pin.

Gold single bloom antique brooch from Sue Brown Jewels, set with five chrysoberyls and six rubies above an undulating stem, which also supports a bud and four finely engraved leaves. 

Fred Leighton antique brooch decorated with blue enamel, a diamond snake and flowers, circa 1850.

A La Vieille Russie Victorian gem-set floral motif butterfly brooch.