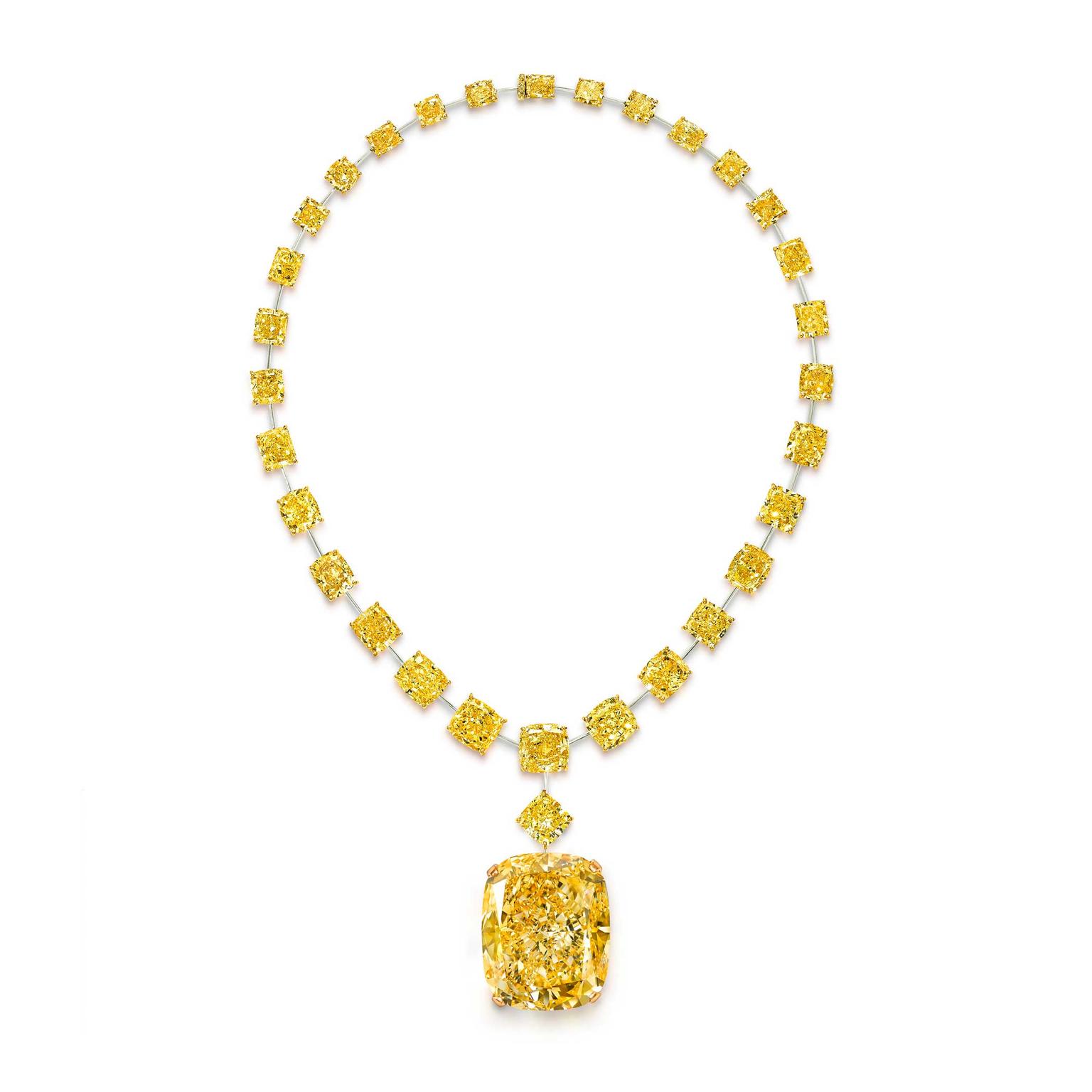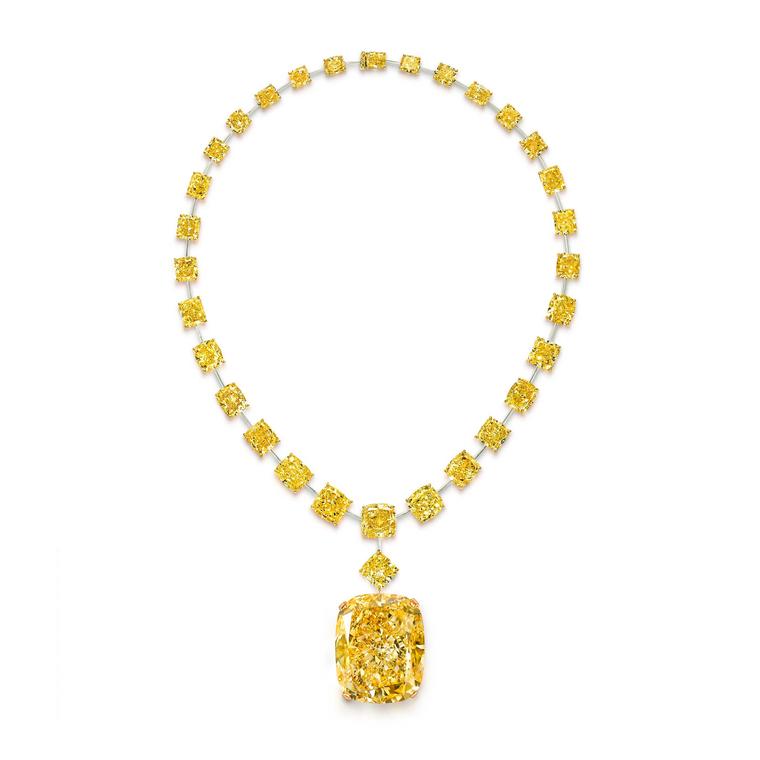 By Åse Anderson
A magnificent 132.55ct yellow diamond has joined the Graff jewellery roll call of spectacular world-famous diamonds.
Named the Golden Empress, the Fancy Intense yellow diamond was cut into a cushion shape from a 299ct opaque rough stone unearthed from a mine in Lesotho. Graff's expert diamond cutters skilfully cut and polished the diamond to preserve its vivid colour, while at the same time allowing the light to shine through. Six smaller pear-shaped fancy yellow diamonds and two round stones were also cut from the original rough gem.
Coloured diamonds are among the rarest gemstones in the world, accounting for only one in every 10,000 diamonds that are found. The Golden Empress now takes pride of place in Graff's hall of historic coloured gemstones, where it joins a number of other yellow diamonds including The Delaire Sunrise, a 118.08ct square emerald-cut diamond, and the 100.09ct Graff Vivid Yellow. 
Read about the most valuable diamonds ever sold at auction