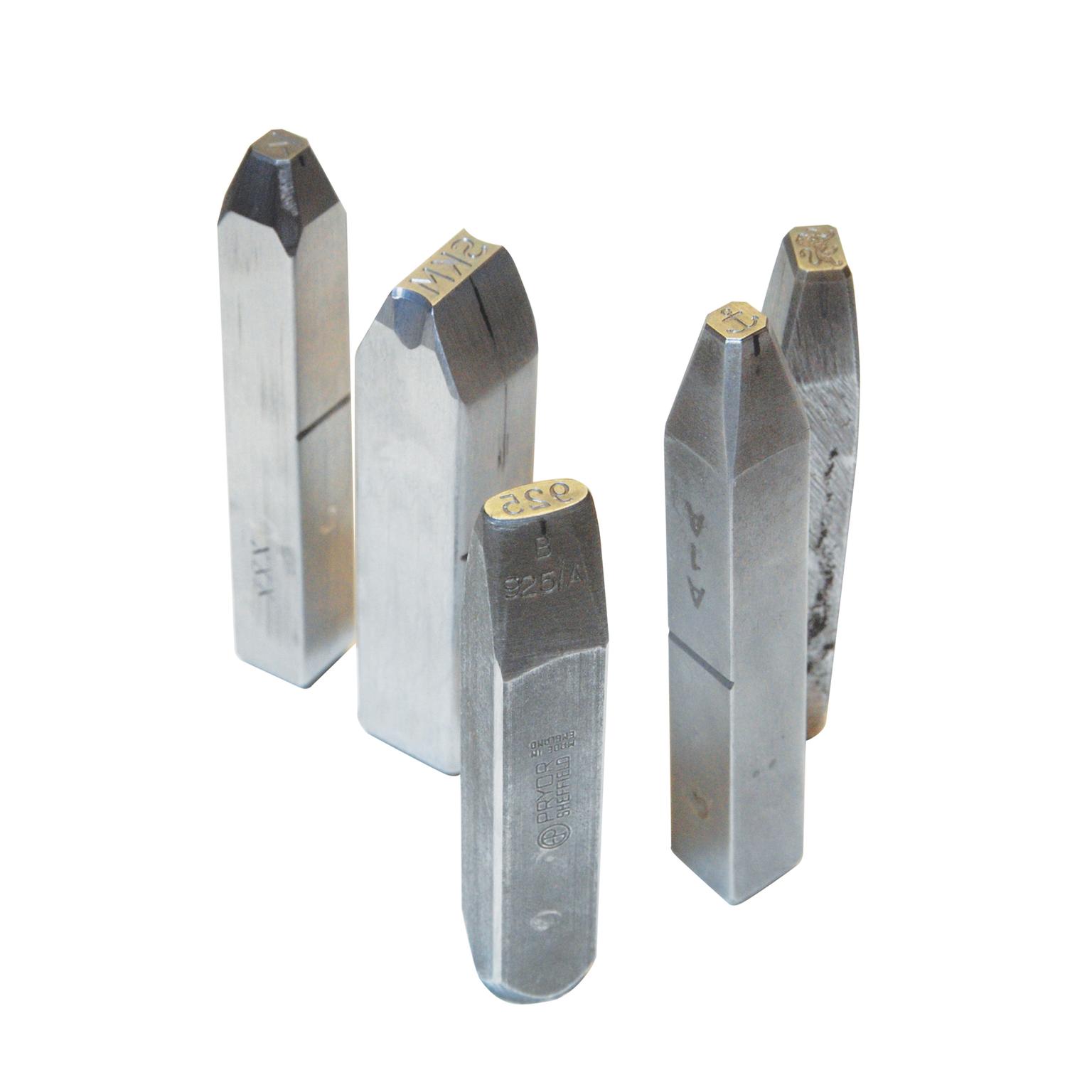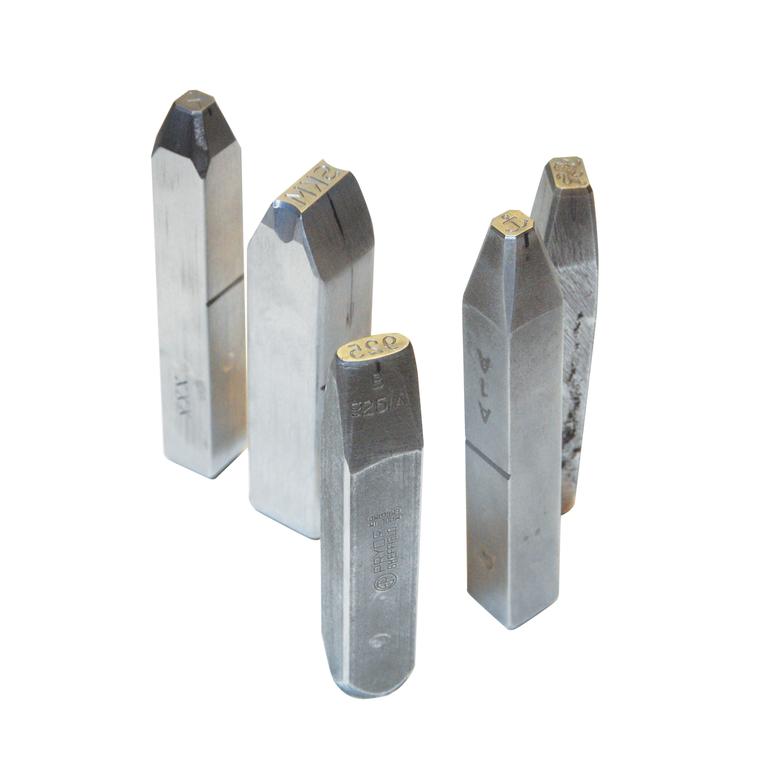 When shopping for fine jewellery, it is best to equip yourself with a little knowledge about precious metals. While it might be easy to distinguish yellow gold from silver at a glance, would you be able to separate out the carats? Can you mark out your palladium from your platinum? And what do you know about plating? If you have questions about any of these, read on for a comprehensive guide to precious metals.
Gold
Gold is one of the most popular precious metal choices and it comes in a variety of colours and carats. When it comes to caratage, this refers to how much gold there is in the gold – confusing, we know. Jewellers would never work with pure gold as the metal is far too soft to design with so it is mixed with other non-precious alloys to create a more hardwearing material. The gold with the least amount of actual gold in it – and therefore the least expensive – is 9ct gold, which is stamped with a hallmark of 375 inside an octagon (the shape of all gold hallmarks), referring to the fact that it is 375 parts gold per 1,000 parts. At the other end of the scale is 24ct gold, the purest and priciest of the bunch, favoured by jewellers in Southeast Asia and the Middle East. It has a hallmark of 999, meaning 999 parts gold per 1,000.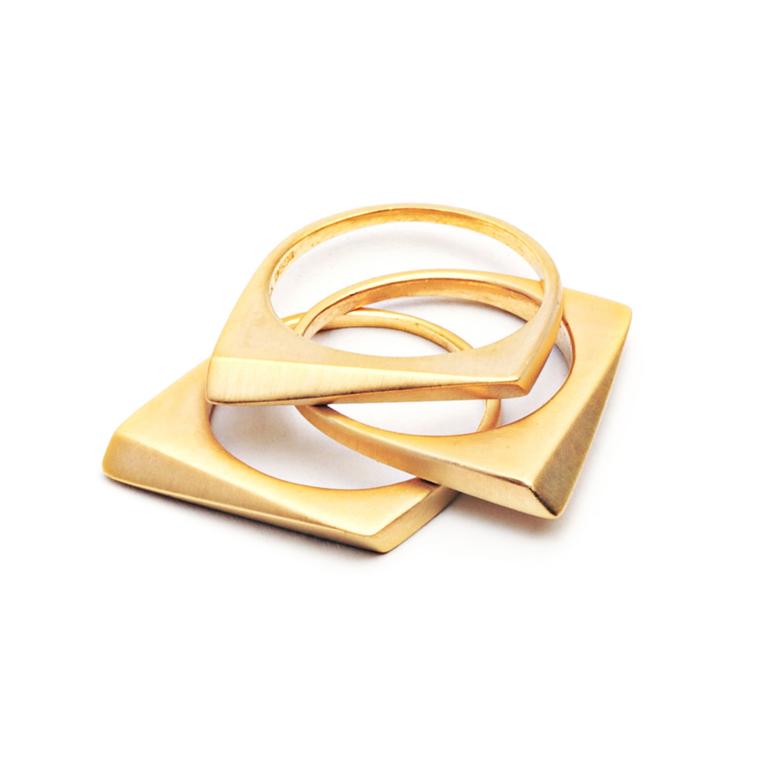 The alloys that are mixed in with gold to set its fineness can also affect its colour. 24ct gold is a strong, bright yellow colour, whereas 9ct, 14ct and 18ct gold are softer shades. Jewellers can also play with the alloy mix to create bespoke colours. The most popular alternative colour is rose gold, sometimes referred to as pink or red gold, which is created by increasing the copper content to give it a rosy tint. White gold is created by adding a blend of white alloys, usually nickel, to the gold, but the finished metal still has a yellowish tint to it so has to be plated with rhodium to create that shiny white finish – something to bear in mind if buying white gold as it may need replating at some point. Rhodium plating can also be used to create other colours of gold such as black gold.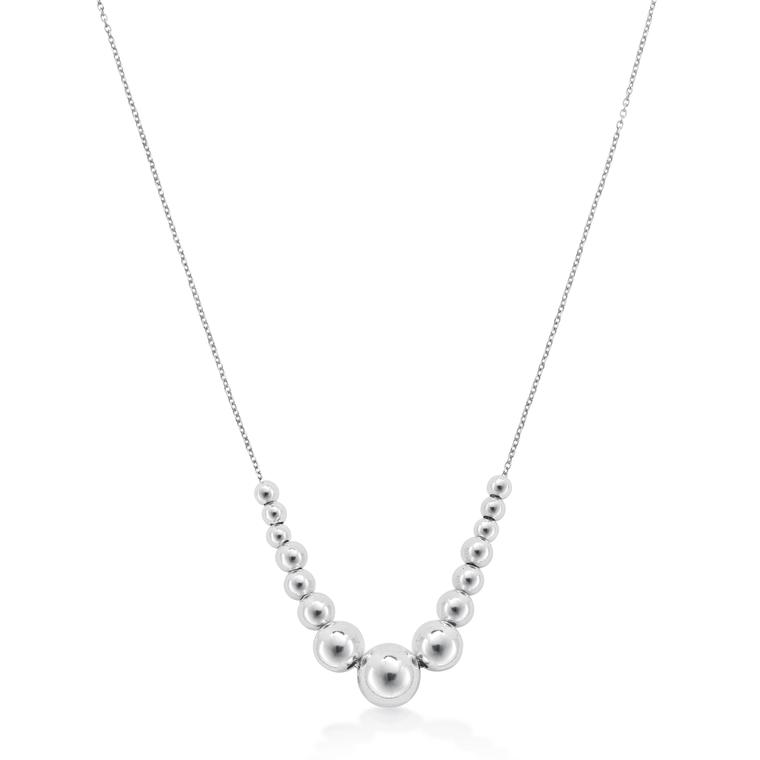 Silver
Like gold, silver can be more than one fineness, although silver jewellery is almost exclusively made from what we call sterling silver, which is 925 parts silver to every 1,000. If a piece is referred to as fine silver this should be 999 parts, while Britannia silver has 958 parts, and there is a lower quality of silver at 800 parts. To quickly identify silver from other white metals, look at the inside of the ring or the underside of the design to find the hallmark – you should see 925 stamped there inside an oval shape, which is used for all silver hallmarks.
While the colour of silver itself has not been experimented with in the way that gold has due to its purer precious metal content, a major trend in recent times has been to plate silver with gold to offer the look of gold without the price tag, while ensuring the jewels are still made from precious metals. Silver plated with gold will still be hallmarked as silver but may look like rose gold or yellow gold. Some gold-plated silver jewellery is referred to as gold vermeil, and to be classed as this the plating must be at least 2.5 microns thick. Plating may wear away over time so if you are buying vermeil or silver-plated jewellery keep this in mind, although it is a simple job for your jeweller to replate it when the time comes. To keep silver jewellery looking its best, make sure to polish it regularly as silver is prone to tarnishing, though discoloured silver is quickly fixed by rubbing it with a cloth loaded with special cleaning fluid, dipping it in a silver bath or, for serious tarnish, taking it to a jeweller to get a professional polish.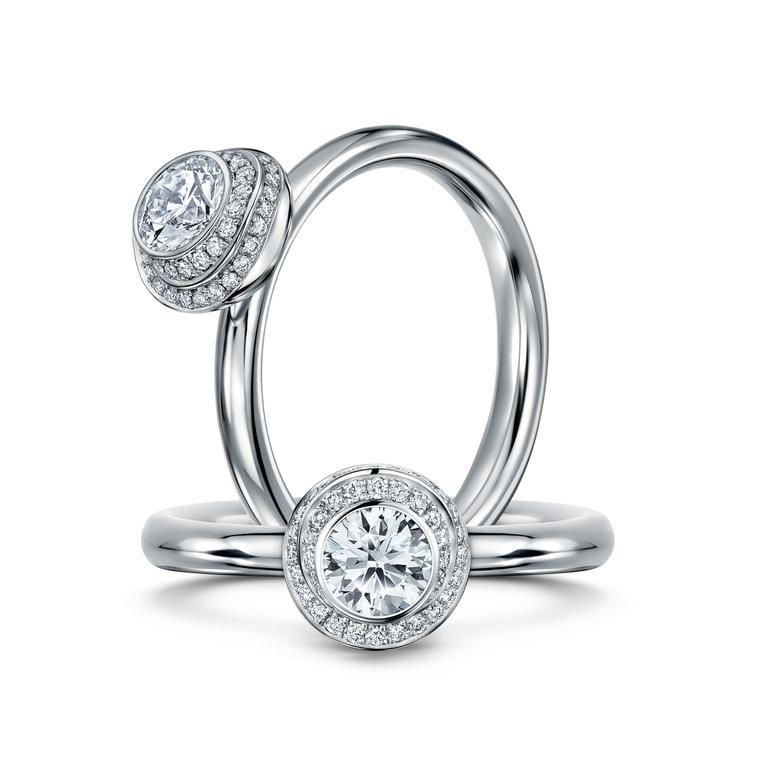 Platinum
Platinum is a white precious metal and is the most expensive of all the precious metals because of its rarity. It is also a lot tougher, so can endure more wear and tear than silver and gold jewellery, and much heavier – a platinum ring will be about 30% heavier than a gold ring of the same size. While platinum is not as shiny as gold and silver, it is resistant to tarnish and, unlike white gold, it does not need to be plated so its colour will never change. All this makes platinum engagement rings a popular choice.
There are different finenesses of platinum, with 850, 900, 950 and 999 hallmarks, with each number referring to how many parts of platinum there are per 1,000. Platinum hallmarks look like the side profile of a house with the number of the fineness inside. The most popular fineness for platinum jewellery is 950, but the grades of platinum are not communicated in stores with the same transparency as carats of gold, so make sure to check the hallmarks or ask the staff, otherwise you could end up overpaying. 
The newest precious metal on the scene is palladium, which only achieved a hallmark in 2009. Palladium is very similar to platinum in the sense that it is an incredibly strong white metal that is resistant to tarnish and requires no plating, yet it is much more affordable and a lot lighter. Because of this, palladium can be used to make large elaborate jewels that would be too heavy and expensive to create in platinum. It is also popular choice for wedding bands, particularly with men, as it has the look of the platinum at a fraction of the price. As with platinum, the most popular fineness for palladium is 950 but there are also hallmarks for 500 and 999 parts, the design of which are three conjoined circles with a number in each. 
Branded precious metals
A recent development in precious metals is the rise of jewellery and watch houses experimenting with signature alloy mixes to create branded cutting edge materials, such as Omega's rosy-hued Sedna gold or Rolex's Rolesium, which is a combination of stainless steel and platinum. While some brands alter alloys to create a unique colour, such as Steven Kretchmer's bright blue platinum called Polarium, others do it to create stronger metals. A popular choice for silver jewellery is to mix silver with palladium as it helps silver become more resistant to tarnishing.
All the metals in our comprehensive guide to precious metals are still classed as precious as long as they pass a certain threshold of precious metal – gold, for example, must have at least 375 parts gold to achieve a hallmark. If a bespoke or branded metal is not hallmarked then it probably doesn't meet this minimum threshold and should not be considered precious.   
Java Geode stacking rings in gold-plated silver by Rosalie McMillan (£139).

Sonnet silver pendant by Mappin & Webb (£75).

Platinum ring showing the stamp from the hallmarking tools. Photo credit: Assay Office Birmingham.

Hallmarking punches used to stamp gold with an identifier to show the amount of gold used. Photo credit: Assay Office Birmingham.