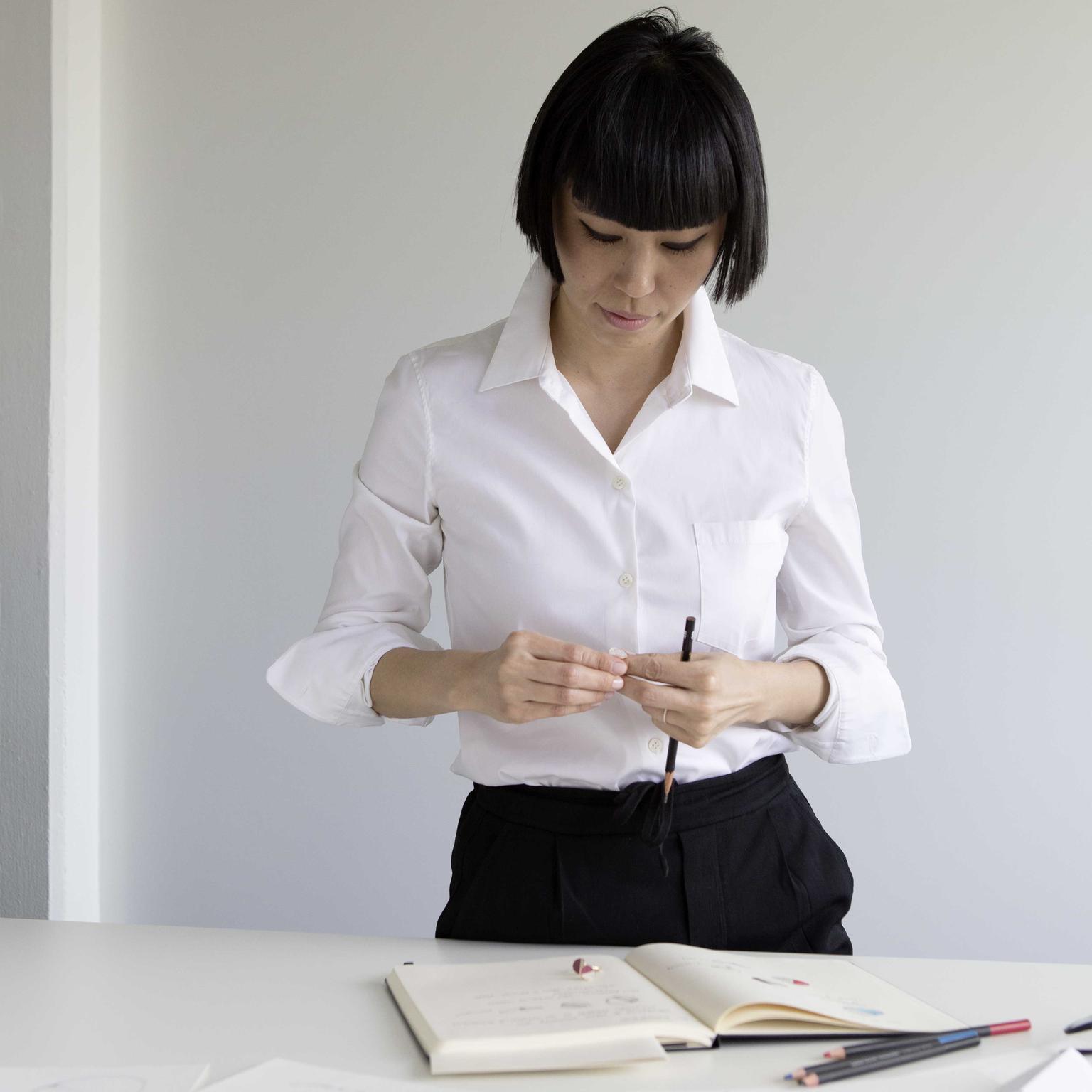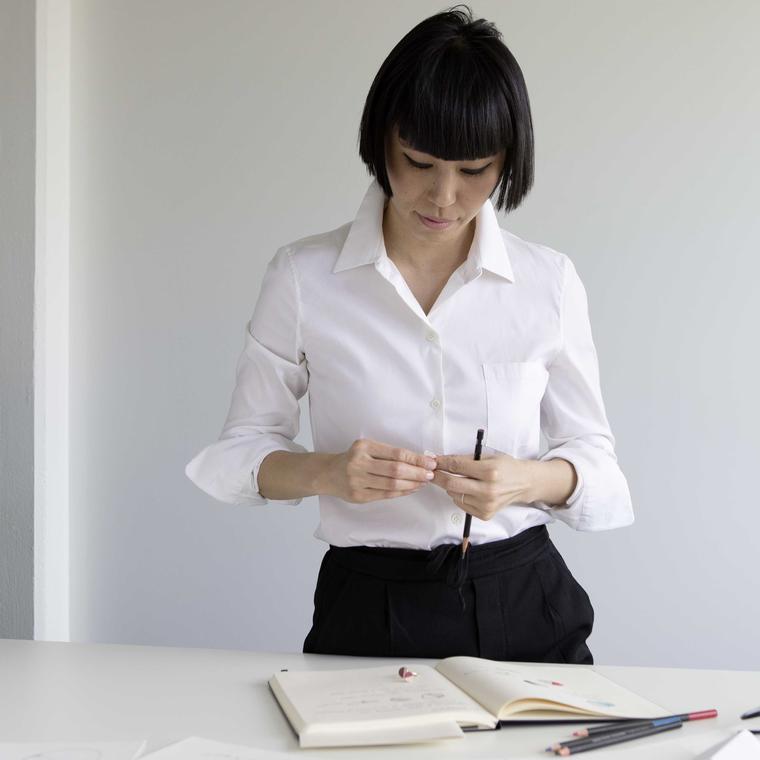 As the old saying goes: the simplest things are the most complicated. And a perfect example of the art of effortless grace shines out from Bucherer's new B Dimension jewellery collection that elevates the humble circle to new heights, helped along by a generous sprinkling of diamond pavé.
Designed for women who seek a contemporary edge to their jewels, the basic form is a folded circle interpreted in white, yellow and rose gold and adorned with diamonds or hard stones such as lapis lazuli, carnelian or onyx. Created in collaboration with South Korean designer and artist Yunjo Lee, there is more to these jewels than meets the eye.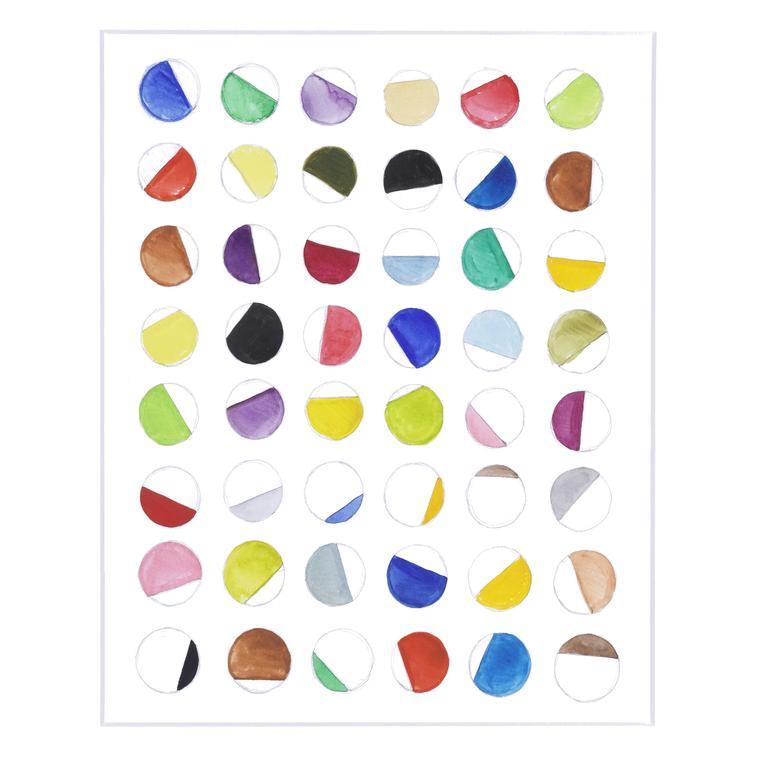 Ms. Lee says "B Dimension lets women wear a piece of art." Ms. Lee studied art in New York has previously collaborated with Bucherer and is known for her sensitive fusion of conceptual art and jewellery design. And in this case the artistic inspiration is the work of sculptor Ellsworth Kelly that ignited the spark that led Yunjo to experiment with lightly folded disc shapes, bold blocks of colour and stark symmetry. In fact, at the start of the design process, Yunjo painted water colours of discs and played with cardboard cut outs to work out her approach. She was fascinated by the effects of light at different angles on different materials from highly polished gold to hard stones and diamond pavé.   Ms. Lee explains: "A major challenge was to find the right angle to ensure symmetry while creating the perfect effect of light reflection and shadow on the circle itself."
The collection has 26 different pieces with the core range in white gold with diamond pavé. The rings come in two sizes and in yellow and rose gold as well. Star of the show in terms of value are the high jewellery ring and necklace that feature diamond solitaires.
One thing is the concept and design, another is making it a reality. And it is here that Bucherer has an advantage with access not only to designers on a global level but its very own jewellery workshops in its home town of Lucerne. The simplicity of the design means that the workmanship must be absolutely perfect as there is no room to hide an imperfection on the stark canvas of Yunjo's designs.
 "Technically speaking, it was a major challenge to achieve the three-dimensional effect required by the design and capture the magical sparkle of the brilliant diamonds on the surface of the micropavé in the light. These pieces of jewellery are the epitome of consummate skill and master craftsmanship," says Matthias Heimberg, Director of Jewellery at Bucherer Fine Jewellery.
Sketches of Bucherer B Dimension jewels by New York-based designer Yunjo Lee and inspired by the work of artist Ellsworth Kelly.

Approaching jewels as an artist, Yunjo Lee worked with watercolour paintings to refine her concept for the B Dimension jewels. 

Portrait of South Korean designer Yunjo Lee who brings her art studies into the design of these minimalist B Dimension jewels.
The result is a collection of jewels that lightly treads the line between minimalist design and timeless elegance for women who like jewels with an artistic flair.