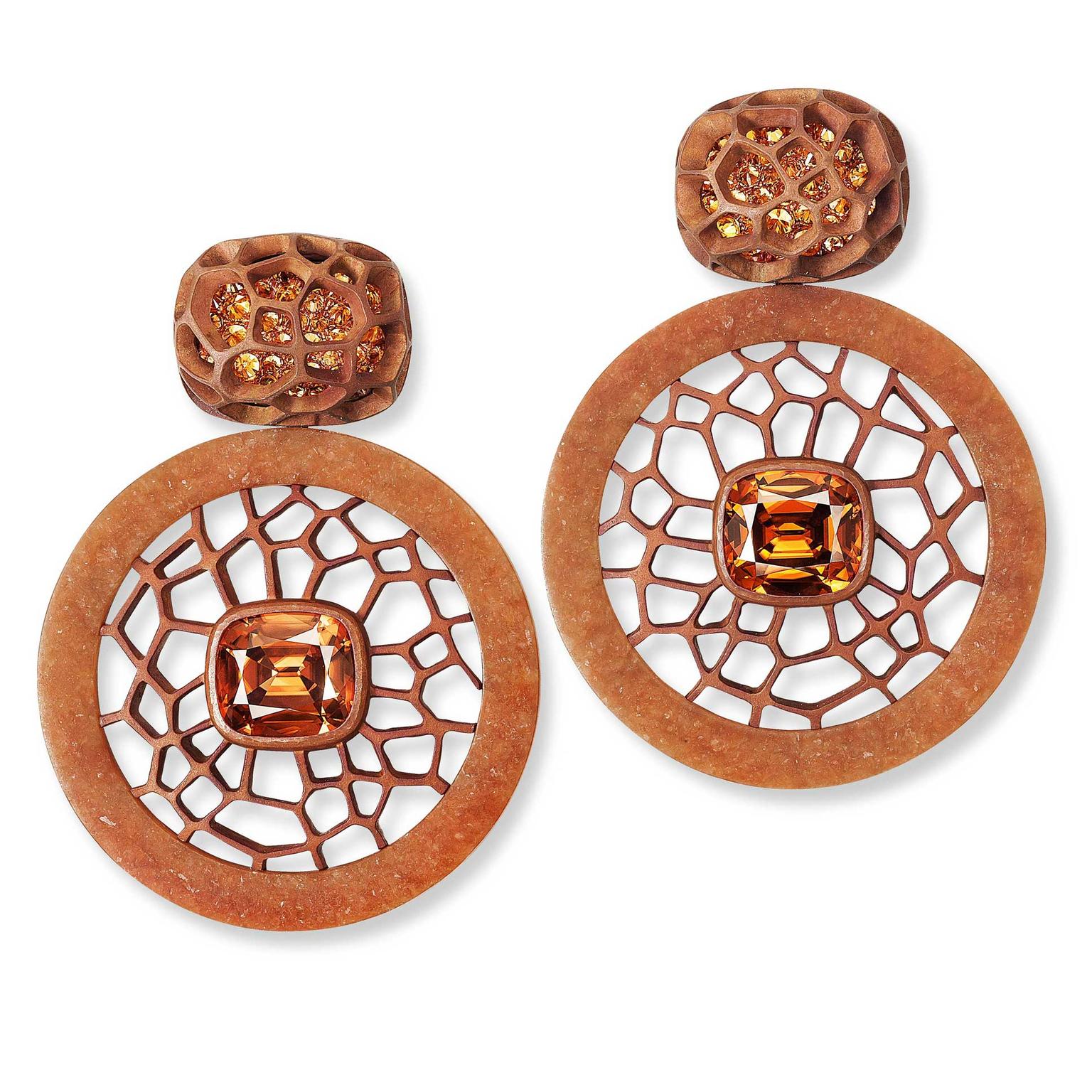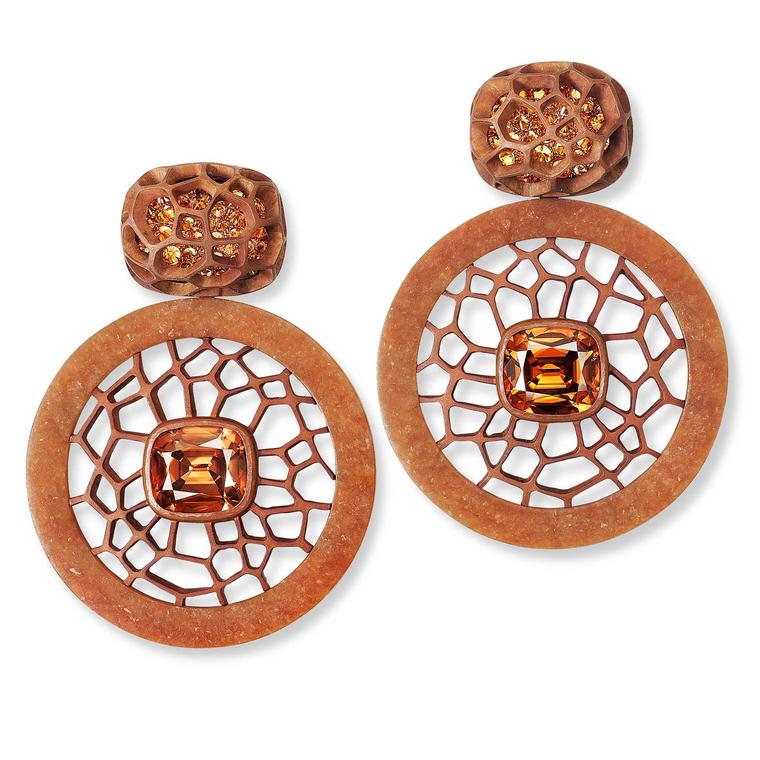 Jade has been used in Chinese sculptures and jewellery since the Neolithic period, and the mineral has long been valued for its hardness, durability and beauty. Whereas in the West, we are most familiar with the bright green jadeite variety, the jade nephrite used in ancient China, comes in a variety of hues from lavender and white to red and yellow.
The Chinese believed that jade had protective qualities linked to immortality and the preservation of the soul. During the Han dynasty, emperors and other royals were buried in jade suits sewn in gold thread and even today jade pendants are often worn as lucky charms to bring good health and power. 
Jadeite jewellery: the transluscent gem that is revered in Chinese society
Emerald green symbolises fortune and fame, as well as luck and peace, and is the colour that we most closely associate with this precious stone. However, jade comes in a varied palette, notably purple, yellow, white, black and even orange.
Black jade has rarely been used in jewellery, but the finest quality black jade takes on a beautiful green hue when viewed through strong light. A range of de GRISOGONO and Cartier jewellery makes it look strikingly modern and edgy by contrasting polished black cabochons with white diamonds.
As in Western society, in China the colour purple symbolises power and is similarly considered auspicious. It also happens to be very flattering on Western skin tones - an attribute noted in intricately carved purple and lavender jade earrings in collections from Suzanne Syz, David Marshall, and Hong Kong jewellers Samuel Kung and Edward Chiu.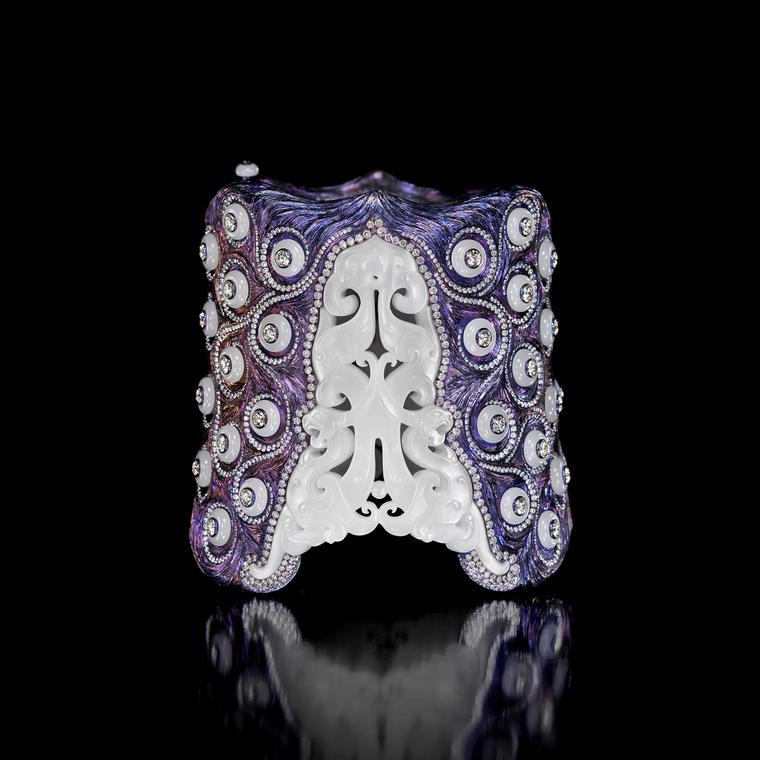 Equally beautiful are the white shades. The sculptor-jeweller Wallace Chan has carved an ancient totemic motif in white jade and set it in a diamond-embellished purple titanium bangle. The jade is actually highly prized mutton fat nephrite - a coarse description for something so luminous and precious. Nevertheless, Wallace Chan says, "This kind of jade has a long history that echoes the historical significance of the motif I wanted to carve, which is based on protective charms dating back thousands of years."
See more Wallace Chan jewellery
The icy white jade earrings from Suzanne Syz and David Marshall have evolved around traditional Chinese carvings juxtaposed by contemporary settings with diamonds and coloured gemstones. These carvings are in jadeite, a stone only discovered in Burma in the 18th century, which possesses a captivating translucency.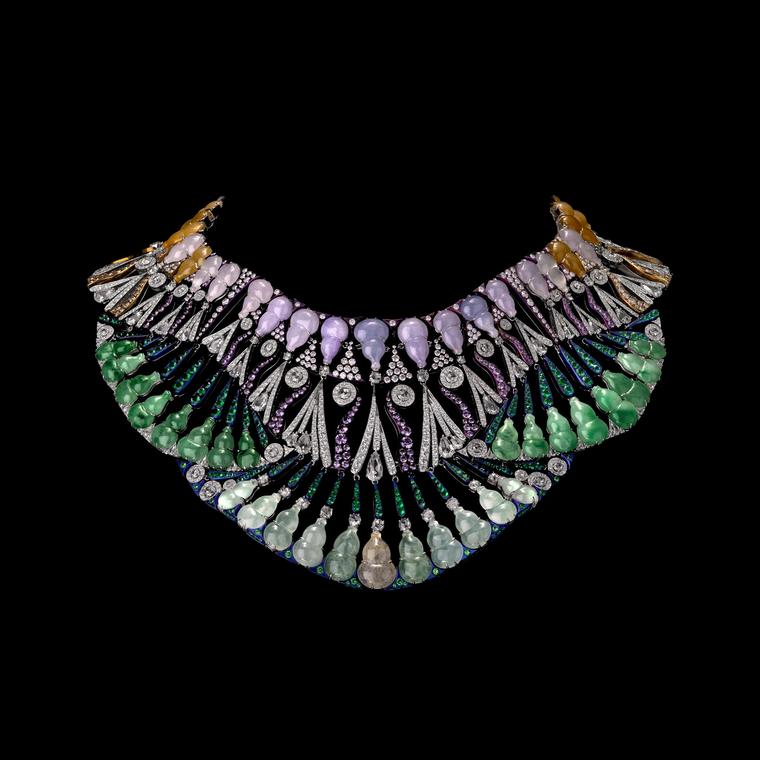 Perhaps the most striking statement in coloured jade jewellery comes in a Pharaonic bib necklace from Michelle Ong, who has managed to incorporate a lively green, lavender, yellow and fabulously icy pale jade in this magnificent piece. She believes jade can look fairly avant-garde. "By combining and contrasting its warmer colour tones with a 'cold' gemstone such as emerald or diamond, it can enhance and complement its beauty," she says. Jade, she believes "can be wonderfully modern, but that of course comes through pairing it with a contemporary design."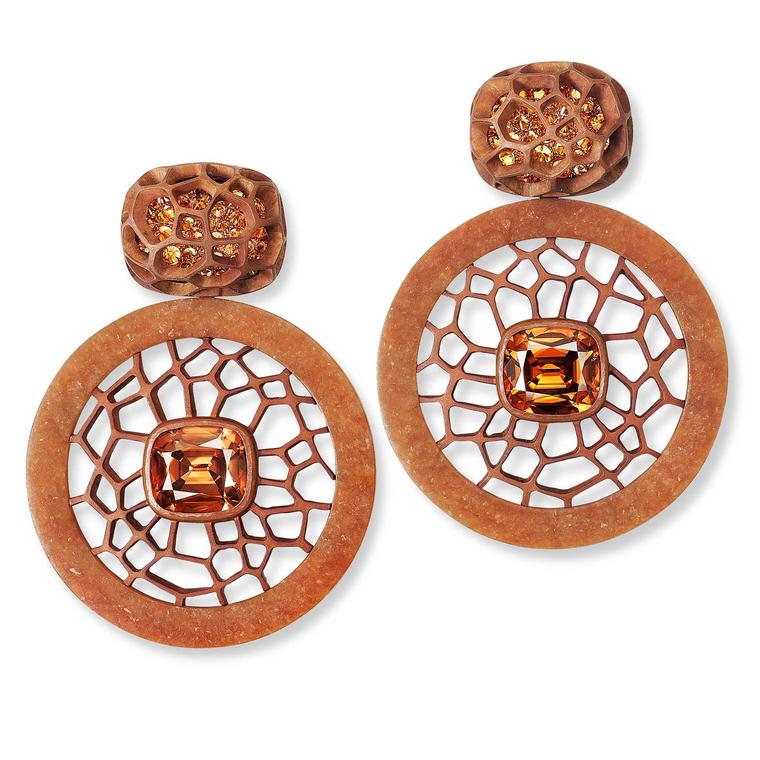 And it is not only Asian jewellers who are experimenting with different shades of jade. One of the most striking jewels at Hemmerle's, display at the PAD design fair in London was a pair of orange jade earrings. Typical of this German jeweller's style, the orange jade is combined with copper, rose gold, zircon and orange sapphires.  
Given its range of luminous colours and versatility, it is hardly surprising that jade is becoming increasingly popular with both Eastern and Western jewellery designers. While jade is arguably the most Asian of all gems, when this traditional Chinese material is combined with a contemporary design aesthetic, it takes on a modern and even avant-garde edge. 
Up-dated by Maria Doulton October 2018
Known for combining humble materials with more noble elements, Hemmerle's striking earrings are made from copper, rose gold, zircons, orange sapphires and orange jade.