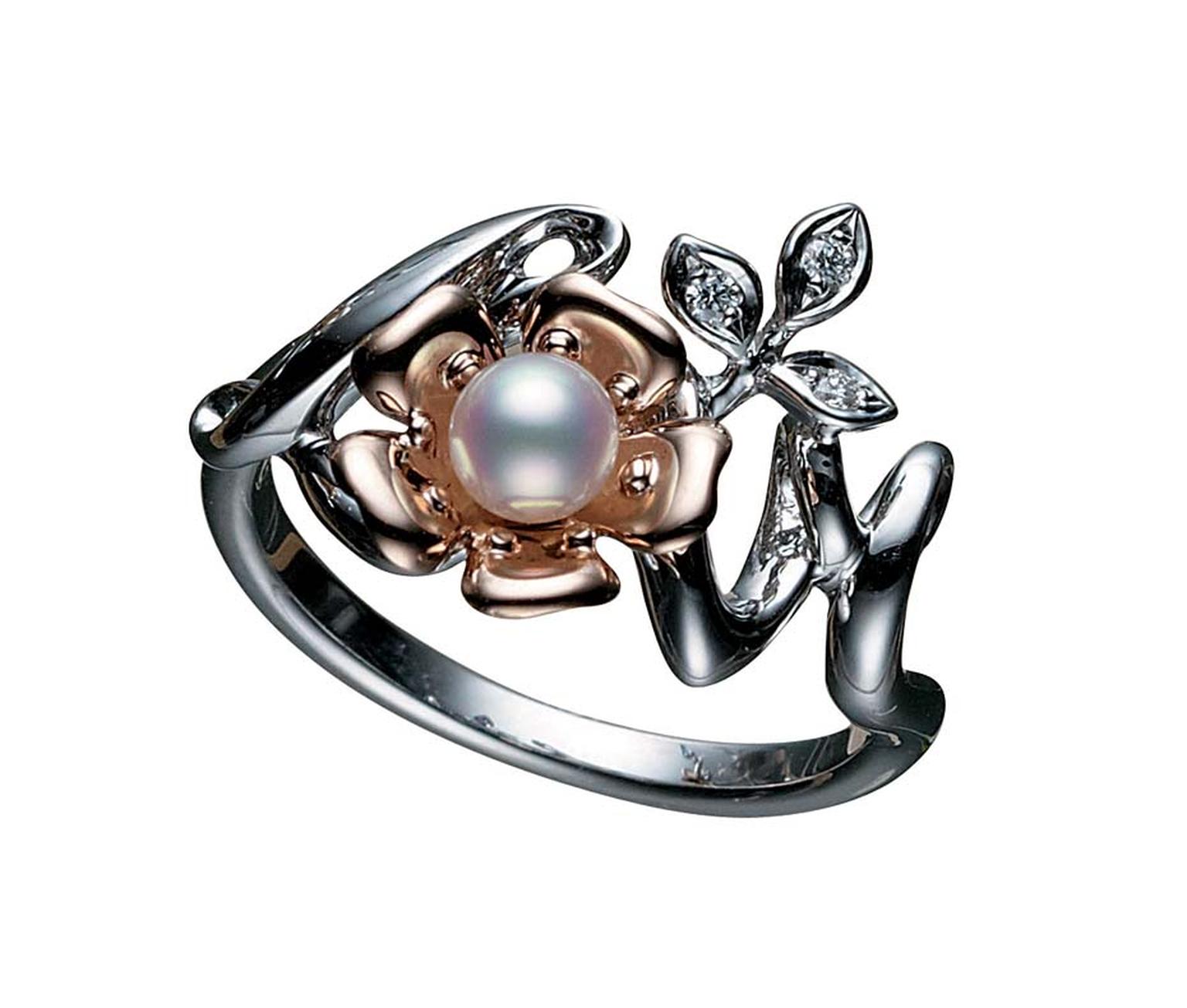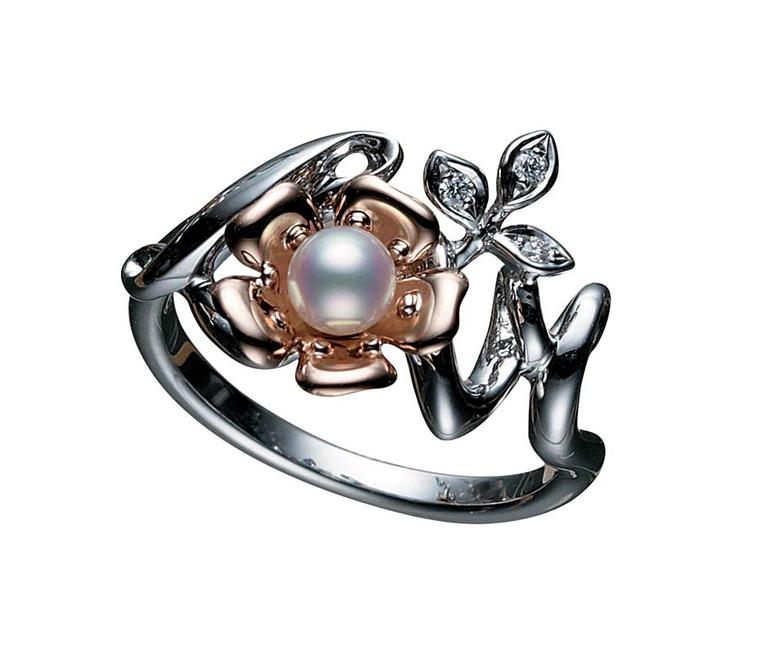 The most romantic day of the year is fast approaching and what better time to buy your special someone a piece of jewellery as a token of your love? 
Flowers are a must on Valentine's Day, but this year why not put a spin on the traditional bouquet with Theo Fennell's delicate Bud collection. Inspired by budding blossoms - a symbol of power and feminine beauty - the pendant and earrings feature hot pink tourmalines set in white gold, adorned with tiny buds in contrasting yellow gold. Or put a sparkle in her eyes as well as on her hand with one of Theo Fennell's new Flower Diamond rings. Timeless and elegant, the white gold rings can be worn individually or stacked to create a dazzling bouquet of diamonds. 
If you're too shy to say it, spell out your intentions with a pendant or ring from pearl jeweller Mikimoto's Love collection. Again, the theme is floral, with a wild rose delicately formed with an Akoya pearl enveloped by pink gold petals. The romantic pieces come in white and rose gold with diamonds.
From flowers to hearts and love letters courtesy of iconic jewellery house Harry Winston, which has added two new designs to its Charms collection to mark this year's romantic celebrations. The Pave Diamond Heart and With Love From Harry Winston charms are both crafted in platinum or yellow gold and meticulously set with the finest diamonds. The perfect piece to add to an existing collection or combine with one of the jeweller's charm bracelets in yellow gold or platinum.
Every year since 2001, Blancpainhas introduced a watch created especially for the day of love, and this year is no different. The Valentine's Day 2014 model is delicately framed by an embroidery-like border. A row of diamonds on the bezel lends a precious touch, while the white mother-of-pearl dial is decorated with a hearts motif to further convey the romantic message. Mounted on a white leather strap and water resistant to 30m, the watch is issued in a limited edition of only 99 pieces. 
For all-out romance, you can't go wrong with an elegant creation from De Beers, which has reinvented some of its classic designs in pink gold to mark this year's Valentine's Day. The heart pendant in warm rose gold says it all. With pretty pavé diamonds encircling a central solitaire diamond, it's a Valentine's gift she'll treasure forever. 
Since 2001, Blancpain has released a limited-edition women's watch to celebrate Valentine's Day. The new model for 2014 includes a mother-of-pearl dial featuring a motif composed of hearts, encircled by diamonds on the bezel.

The new Pave Diamond Heart and With Love from Harry Winston charms in yellow gold can be strung onto a necklace or worn on a charm bracelet.

The new Pave Diamond Heart and With Love from Harry Winston charms are also available in platinum.

The two new designs in Harry Winston's Charms collection - created exclusively for Valentine's Day 2014 - are available at Harry Winston salons worldwide.

Mikimoto 'Love' Collection necklace with a single Akoya pearl enveloped in a delicate white and pink gold rose with diamonds.

Theo Fennell has launched the 'Bud' collection for Valentine's Day, including these earrings in white gold set with hot pink tourmalines, with contrasting yellow gold and diamond buds.

The matching Theo Fennell 'Bud' collection pendant in white and yellow gold, with a pink tourmaline and diamonds.

Theo Fennell's new collection of Flower Diamond Rings in white gold and diamonds can be worn individually or stacked (from £1,400).

De Beers is introducing pink gold into its most emblematic collections for Valentine's Day, including this thread-pavé Heart pendant with a central diamond solitaire.

Mikimoto 'Love' Collection ring with an Akoya pearl in white and rose gold, with diamonds.