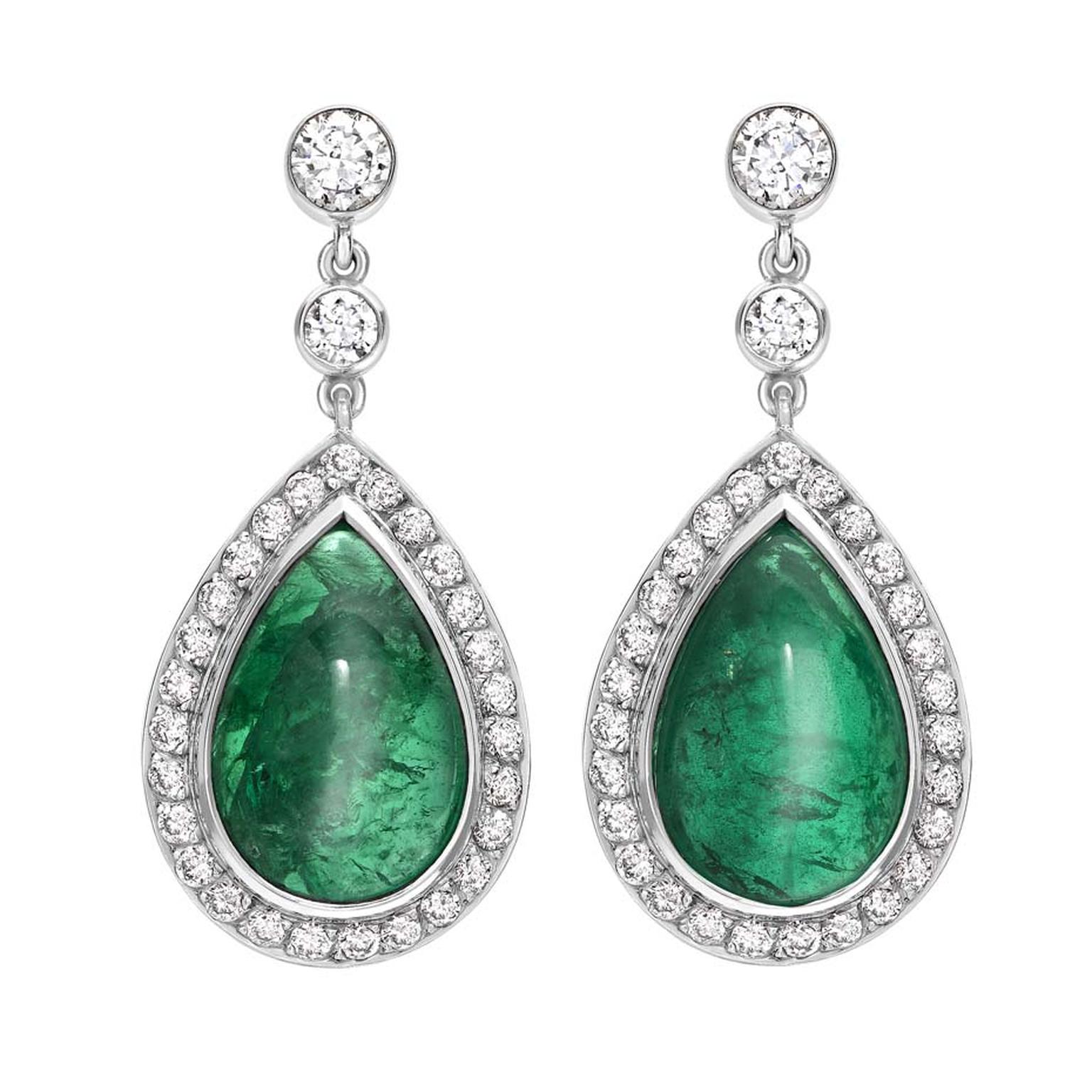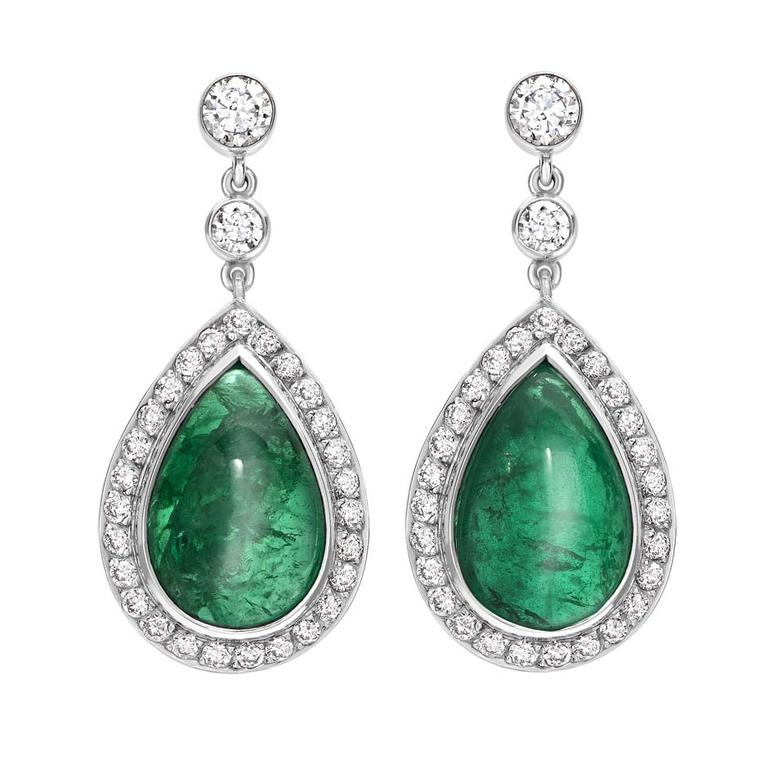 Theo Fennell shows his classic side with his new, one-of-a-kind suite of emerald jewels, created in collaboration with Gemfields, the world's leading coloured gemstone producer.
Playing down his famously quirky style, Fennell has paid homage to these rare and exceptional Gemfields emeralds by placing them in a timeless teardrop design that immediately draws the eye to the gemstones' mysterious depths. Surrounded by a subtle halo of pavé white diamonds and suspended from a white gold, diamond-set chain or drop earring, there is no doubt that the emeralds are the star of this show.  
The trio of emeralds was extracted from deep below the earth at Gemfields' Kagem emerald mine in Zambia before being polished to produce the convex, rounded surface known as a cabochon. Polishing the emeralds rather than faceting them has accentuated their vivid colour - the vibrant deep green for which Zambian emeralds are famed.
Handcrafted in the workshop above Theo Fennell's flagship Fulham Road store, this unique suite of jewels is the fourth time that Fennell has collaborated with Gemfields.
Supplier of approximately 20% of the world's emeralds, working with Gemfields was an exciting proposition for Fennell. Not only are Gemfields' emeralds of a consistently excellent quality; the company is directly involved in a gemstone's journey from mine to market. By taking control of the whole process, Gemfields aims to be ethical, sustainable and transparent every step of the way.
Theo Fennell's latest collaboration with Gemfields includes this 18ct white gold and pavé diamond necklace, which features an 11.63ct Gemfields Zambian cabochon emerald.

Entirely handcrafted in the workshop above Theo Fennell's flagship London store, the suite includes matching white gold and pave diamond earrings, at the centre of which are two stunning 12.11ct Gemfields Zambian cabochon emeralds.