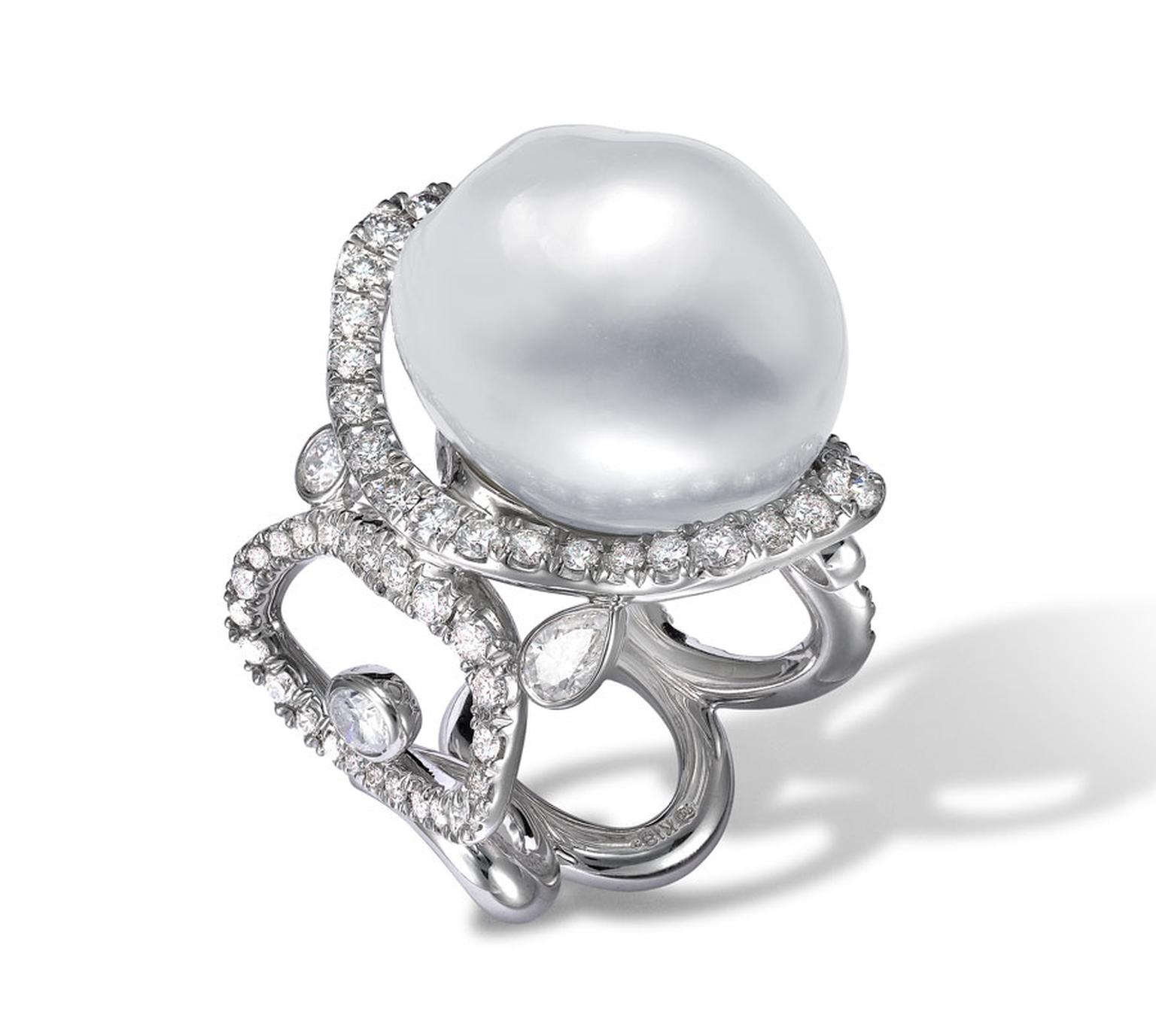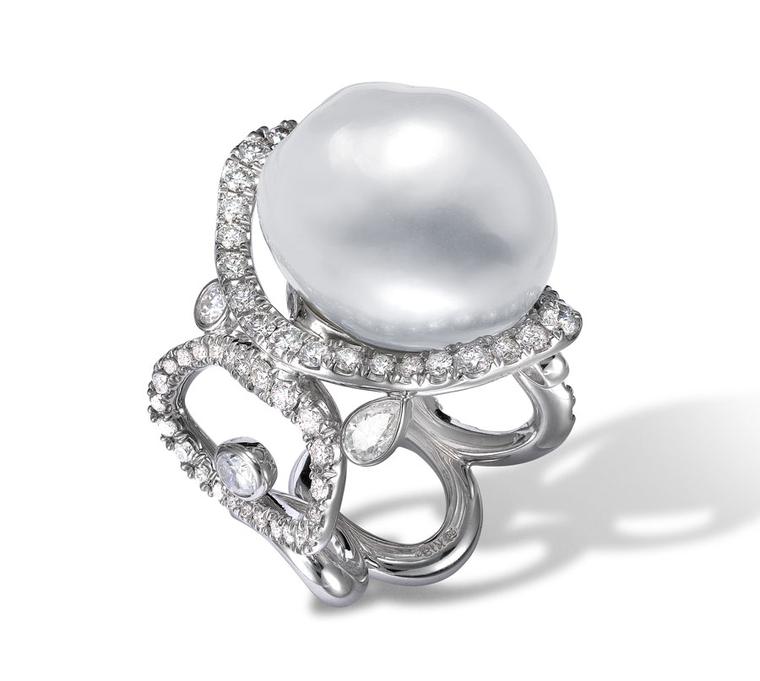 Text by Annabel Davidson, Senior Editor of the Vanity Fair Jewellery Supplement.
Nothing is ever written about pearls without referencing Kokichi Mikimoto, founder of the eponymous Japanese cultured pearl company. Without going into all the squabbling over patents, techniques and who-did-what-first claims, it was in 1905 that Mikimoto successfully coaxed a willing oyster into producing a perfectly spherical orb of nacre (oyster spit, essentially) and went on to commercialise cultured pearls on a global scale. Soon, cultured pearls were declared as beautiful and covetable as their natural counterparts, and an entire industry was born.
Today, the brand makes much of its heritage and the founder's story, but we hear less about the actual design history - due, perhaps, to the classic Mikimoto item being a single strand of perfect Akoya pearls with a simple clasp. It is probably the brand's most famous piece - American baseball star Joe DiMaggio gave such a necklace to his wife Marilyn Monroe, which she continued to wear even after their marriage ended.
Still, it is the company's archives of royal commissions that have inspired its recent collection, Mikimoto Regalia, a 13-piece range of one-of-a-kind bracelets, earrings and necklaces with a very Art Deco feel. Divided into four themes - Fuchsia, Magnolia, Baroque and Cape Gooseberry ­­- each of the 13 pieces sets various types of pearl into white gold and diamond surrounds, ranging from the daintily pretty to the double-take-worthy spectacular.
I love the Magnolia ring, a glowing white South Sea cultured pearl the size of a Malteser nestled in white gold and diamond petals. You could totally get away with it for daywear, with a suitable casual outfit. But for some serious statement-making, there's the Baroque necklace - drape yourself in masses of fat baroque (read: enchantingly asymmetrical) pearls, which link abstract circles of diamond-paved white-gold orbs.
The Cape Gooseberry necklace does what it says on the tin, swinging a large pearl (the gooseberry) in a precious version of the fruit's papery shell from a pearl and diamond-studded white gold chain. That just leaves us with Fuschsia, the more intricate group in the collection, which features pretty, suspended pearl and diamond stamens trembling from within their flower-inspired bases.
While Mikimoto hasn't divulged exactly which royal commissions inspired these pieces, it's safe to say they were some very stylish crowned heads.
Mikimoto Fuchsia pearl bracelet

Mikimoto Fuchsia pearl earrings

Mikimoto Fuchsia pearl necklace

Mikimoto Magnolia pearl earrings

Mikimoto Magnolia ring

Mikimoto Magnolia pearl strand necklace.

Mikimoto Baroque peal bracelet

Mikimoto Baroque pearl earrings.

Mikimoto Baroque pearl strand necklace

Mikimoto Cape Gooseberry pearl earrings

Mikimoto Cape Gooseberry pearl ring

Mikimoto Cape Gooseberry pearl pendant