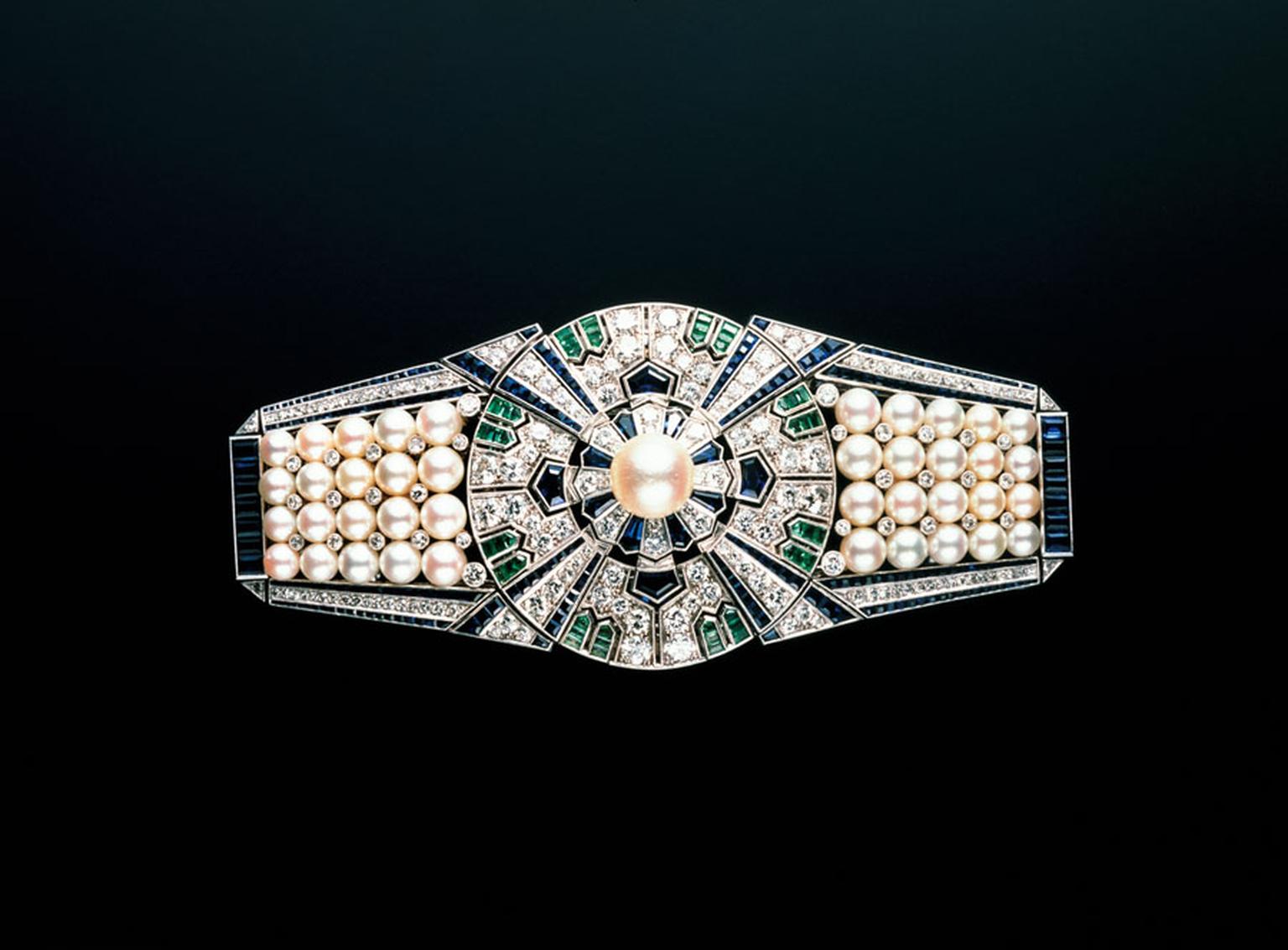 By Daisy Tinker
Earlier this year, the V&A museum announced that it is planning a new exhibition dedicated entirely to pearls, opening this autumn. To make this forthcoming exhibition even more exciting for jewellery lovers, Japanese cultured pearl specialist Mikimoto is loaning a number of important pieces to the exhibition.
In collaboration with the Qatar Museum Authority, the major exhibition, which will run from 21 September 2013 to 19 January 2014, is set to explore the history of pearls from the early Roman empire right through to the present day, including an introduction to cultured pearls. Kokichi Mikimoto, the founder of Mikimoto, invented and popularised cultured pearls, an innovation that marked an important turning point in the pearl industry. It was Kokichi Mikimoto's dream to "adorn the necks of all women around the world with pearls", a feat that cultured pearls helped to achieve.
On display at the exhibition will be a number of spectacular pieces from the Mikimoto Pearl Island Museum in Japan, including the Marilyn Monroe strand from 1954. Given to Monroe by her second husband, baseball legend Joe DiMaggio, while on honeymoon in Japan, the single strand of 39 cultivated Akoya pearls was one of the few pieces of fine jewellery that Marilyn owned.
Another spectacular item that will go on show is a stunning scarf of pearls. Mikimoto pearl farms only accept the top 5% of their production in order to maintain the highest quality and it took years to cultivate enough pearls of the same size, colour, lustre and surface perfection in order to create this unique item. 
The Yaguruma sash clip can be broken down into a number of components, which can then be transformed into 12 different pieces of jewellery. The sash clip's presentation box contains all the tools and mounts.

Mikimoto's Journey of 5,000 Pearls scarf, made entirely from Akoya cultured pearls.

Mikimoto's Marilyn Monroe strand of 39 cultivated Akoya pearls. This necklace was a gift to the star from her second husband, Joe DiMaggio, and is on show until 19 January 2014 at the V&A's Pearls exhibition in London.

Mikimoto Sash Clip Hanaguruma circa 1910 set with onyx, diamonds, pearls and coral.

Mikimoto Sash Clip Yaguruma made from cultuvated Akoya pearls, sapphires, diamonds and emeralds. This multifunctional adornment can be transformed into 12 different pieces of jewellery, from hair ornaments to brooches and rings.