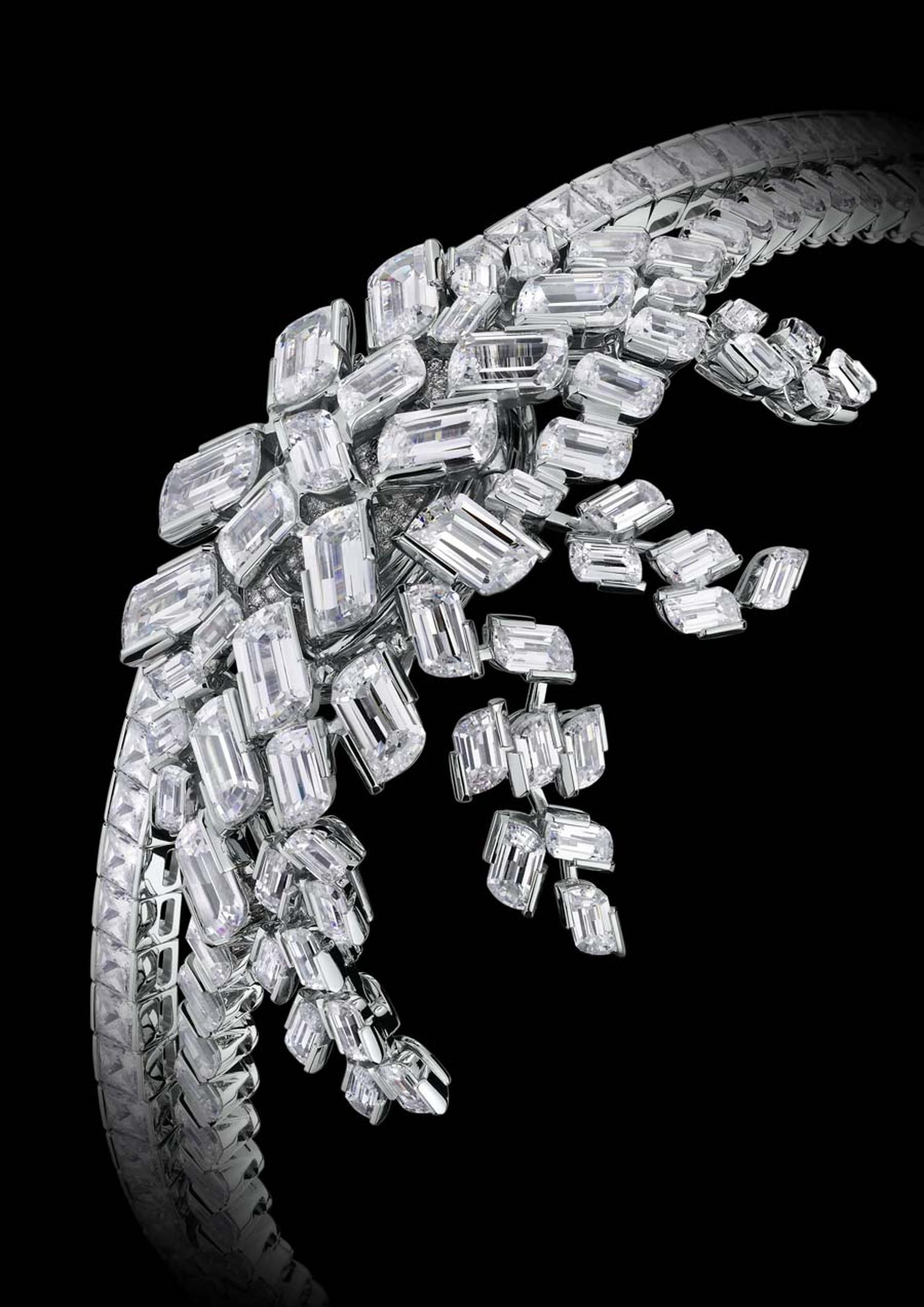 By the end of June, the oldest watch company in the world, Vacheron Constantin, will be the newest addition to London's esteemed Bond Street. The brand-new shop will open up the rich and beautiful world of this Geneva watch house to its British and international clients. And Vacheron Constantin is looking to the long term. Its first boutique in Geneva opened over 100 years ago "en l'Ile" and is still there today, in the very same building.
Founded in 1755 in Geneva, Vacheron Constantin has been making exceptional watches since its founder Jean-Marc Vacheron opened the doors of his workshop. Known today for its exquisite complications as well as its refined aesthetics, Vacheron Constantin prides itself on upholding traditional crafts such as enamelling and hand- and machine-turned engraving, as well the highest level of watchmaking.
The full range of collections will be on display in the boutique, all of which bear the coveted Seal of Geneva. These include the classic lines of the Patrimony family; the elegant 'tonneau' or barrel-shaped Malte family, named after the Maltese cross that is the symbol of this house; the Quai de L'Ile family of watches, which can be personalised; the sporty Overseas family; the assymetrical 1972, with its bold case shape; and "Historiques", which bring designs from the house's extensive archives back to life.
Of particular interest to watch enthusiasts are the house's 'Metiers d'Art' limited-edition watches. Each year a new series is produced, and each brings together the many skills housed in Vacheron Constantin's ateliers. Enamellers, gem-setters, engravers and watchmakers unite to create unique works of art, using the dial as the canvas for exploring rare craftsmanship.
This year's 'Metiers d'Art' collection is called 'Florilège'. Inspired by the 18th-century British botanical drawings from the famous 'Temple of Flora' book, published by Robert Thornton in 1799, the watches are as much works of art as they are timekeepers. Each of the three variants is decorated by well-known enamellist Anita Porchet. Antique tools and even machinery is restored to be able to produce the elaborately decorated dials that make up the Métiers d'Art watches. The Florilège watches employ a 50-year-old guilloché or hand-turn engraving machine to create the delicate textures engraved onto the gold base plate of the dials. Two version have been created, one with 64 brilliant-cut diamonds set into the bezel, limited to just 20 pieces, and a second one with baguette-cut diamonds, of which only five will be made. It will only be available in Vacheron Constantin boutiques.
The good news for visitors to Vacheron Constantin's new London boutique is that these 'Florilège' watches will only be available there until they are distributed to other select Vacheron boutiques around the world. If you have your heart set on one of these exquisitely feminine watches, London is the place to see them.
Adding to the anticipation surrounding the launch of the Bond Street boutique, Vacheron Constantin will be present at Masterpiece London 2013 from the 27 June to the 3 July, where it will show the new 'Florilège' watches, as well as a range of dazzling women's Kalla diamond jewellery watches and some highly complicated and rare watches for men. So if Vacheron Constantin is your passion, London is the place to be this month.
Front and back view of the Vacheron Constantin Patrimony Traditionelle, with a mechanical self-winding movement.

Vacheron Constantin Patrimony Contemporain in pink gold with manual winding movement.

Vacheron Constantin Kalla Haute Couture á Secret in white gold with brilliant and 'flame' cut diamonds.

The full line-up of Vacheron Constantin's Me´tiers d'Art Florile`ge watches.

Vacheron Constantin Me´tiers d'Art Florile`ge 'White Lily'.

Vacheron Constantin Me´tiers d'Art Florile`ge 'China Limodoron'.

Vacheron Constantin Me´tiers d'Art Florile`ge 'Queen'.

Enamellist Anita Porchet, the most renowned miniature enamel painter in the world, hand-paints the dials on Vacheron Constantin's Me´tiers d'Art Florile`ge watches.

From Vacheron Constantin's Historique collection, the pink gold Aronde 1954, a design from the house archives with a hand-wound movement.

Also from the Historique collection is Vacheron Constantin's American 1921 in pink gold with a manual-winding movement.

Vacheron Constantin Patrimony Traditionelle 2755 with tourbillon, perpetual calendar and minute-repeater in platinum.

Vacheron Constantin Patrimony Traditionelle chronograph with perpetual calendar in platinum.