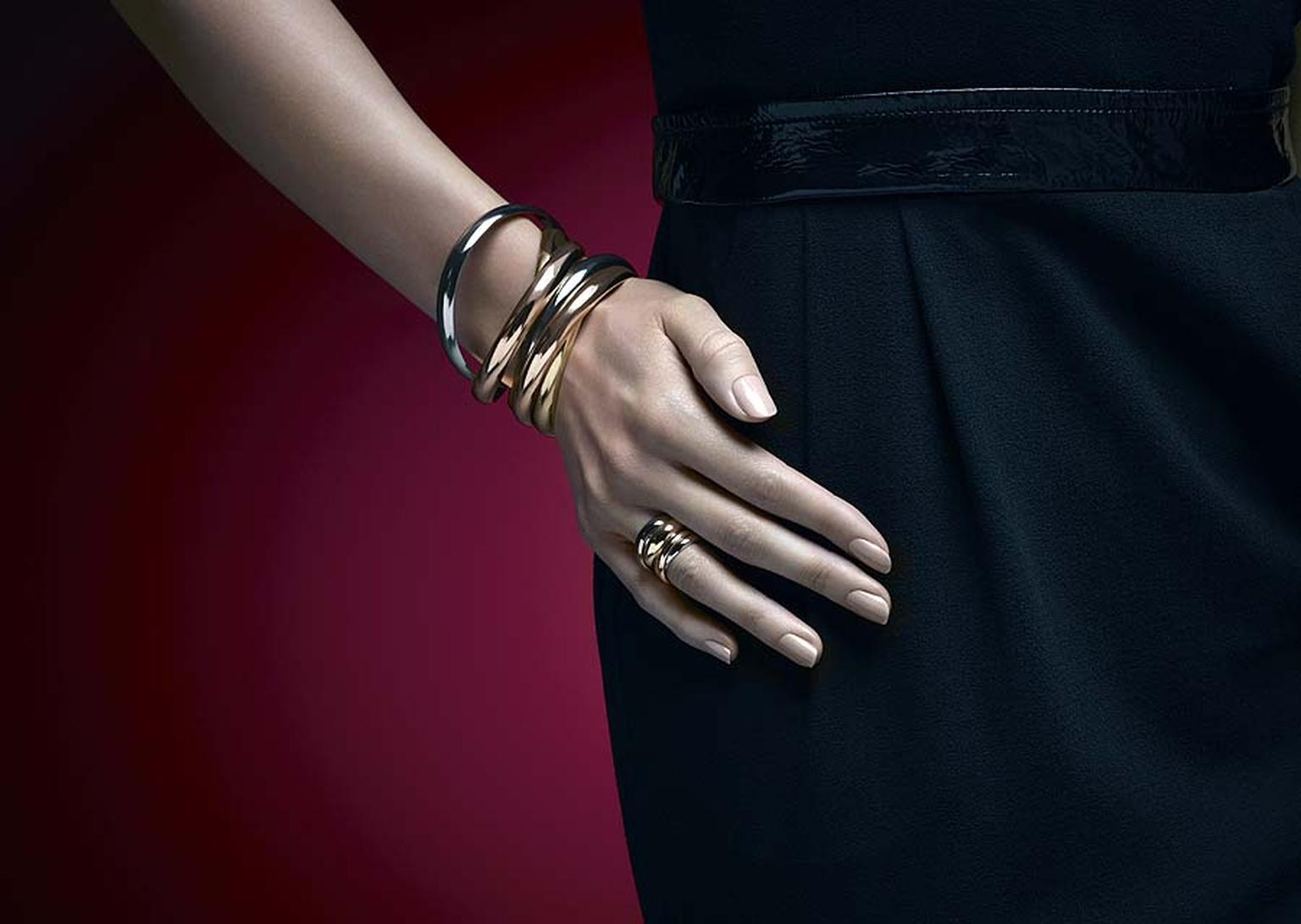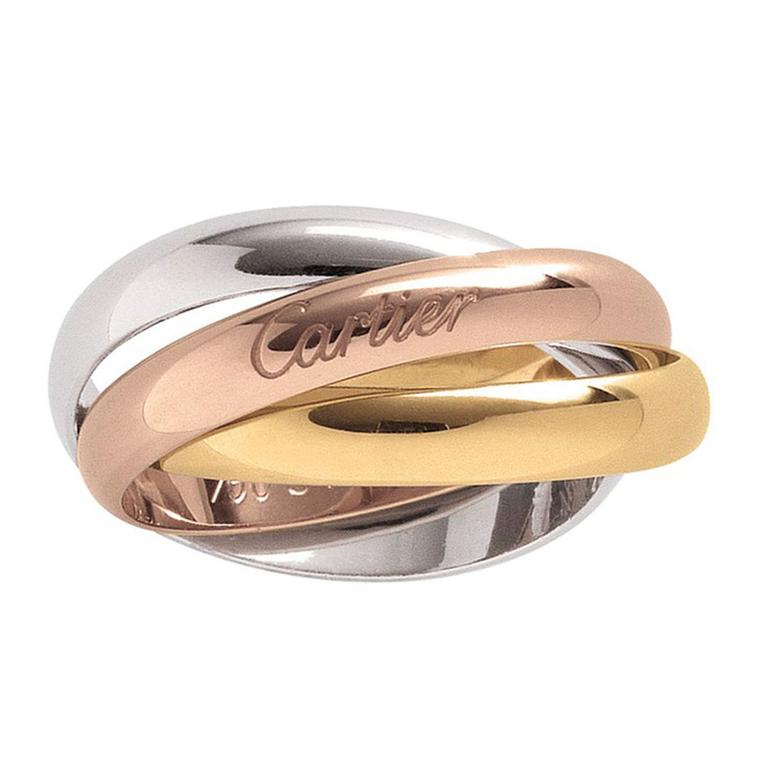 It may be almost a century old, but the Trinity ring remains one of Cartier's most iconic creations. A cult classic comprised of three bands of grey, yellow and pink gold, forever joined in a tactile embrace, the ring has, over the decades, spawned a whole collection of Cartier Trinity jewels, all of which incorporate the same intertwined bands of gold.
Designed by Louis Cartier in 1924 at the request of the French artist, novelist, poet and filmmaker Jean Cocteau, the design looks no less contemporary today, which makes it even more remarkable.  In the 1920s, with the Art Deco era in full swing and Flapper style at its peak, Cartier was famous for its colourful and exotic creations. To create something like the Trinity ring - pared back to the basics of pure design, with no embellishments - showed great bravura.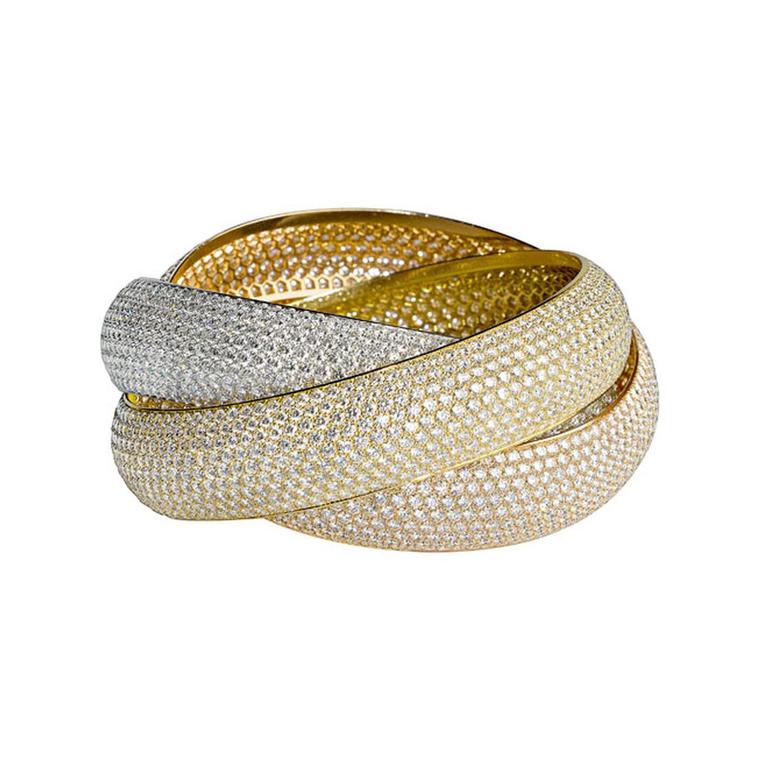 The three bands depict fidelity, friendship and love, which has made Trinity an enduring symbol of relationships. Since the original ring and bracelet, the collection has grown to incorporate earrings, necklaces and, most recently, pavé diamonds and coloured stones, pearls and a trio of gold hearts. One of the newest additions to the collection is a classic Trinity ring, transformed into a sparkling engagement ring with pavé diamonds covering each of the three bands. Other new Trinity rings have been embellished with pink and blue sapphires for an unexpectedly colourful take on a classic.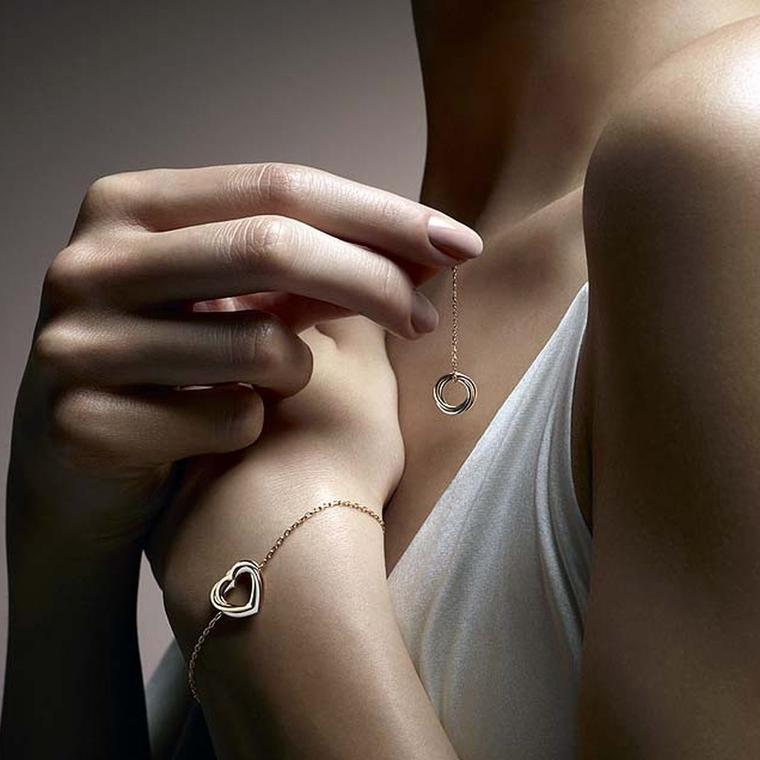 To give the Trinity collection a youthful twist, Cartier recently reshaped the rings into three interlocking hearts. Strung on a delicate gold chain, this reinvention of a classic is testament to the longevity of one of the most instantly recognisable jewellery designs of all time.
Trinity de Cartier necklace and ring.

Similar to Cartier's original Trinity ring, this new version is set with pavé diamonds.

With thicker bands set with 126ct of pavéd diamonds, this Cartier bracelet is another modern take on Cartier's classic Trinity ring.

A new design in the Trinity collection incorporates intertwined hearts.

The Trinity collection comprises many different styles, including this diamond-set bangle. The six separate bands are set with a total of 1,440 diamonds.

This Cartier Trinity necklace, featuring multiple rings set with 4.30ct of diamonds, was famously worn by Kate Middleton.

The Trinity ring's circular design translates perfectly into hoop earrings, which are pavéd with 826 diamonds.

The classic Trinity ring features three different types of gold, each of which represents a different quality. Pink gold signifies love, yellow gold represents fidelity and white gold stands for friendship.

One of Cartier's most famous creations, the 'Trinity' ring was first conceived in 1924. The simple design is made up of three intertwined bands of yellow gold, white gold and rose gold.

Another pair of Trinity earrings, pavé with 294 diamonds.

Jean Cocteau wearing his Cartier Trinity ring, designed at the request of the French artist, novelist, poet and filmmaker by Louis Cartier in 1924.

Cartier's Trinity collection today comprises rings, bracelets and necklaces.