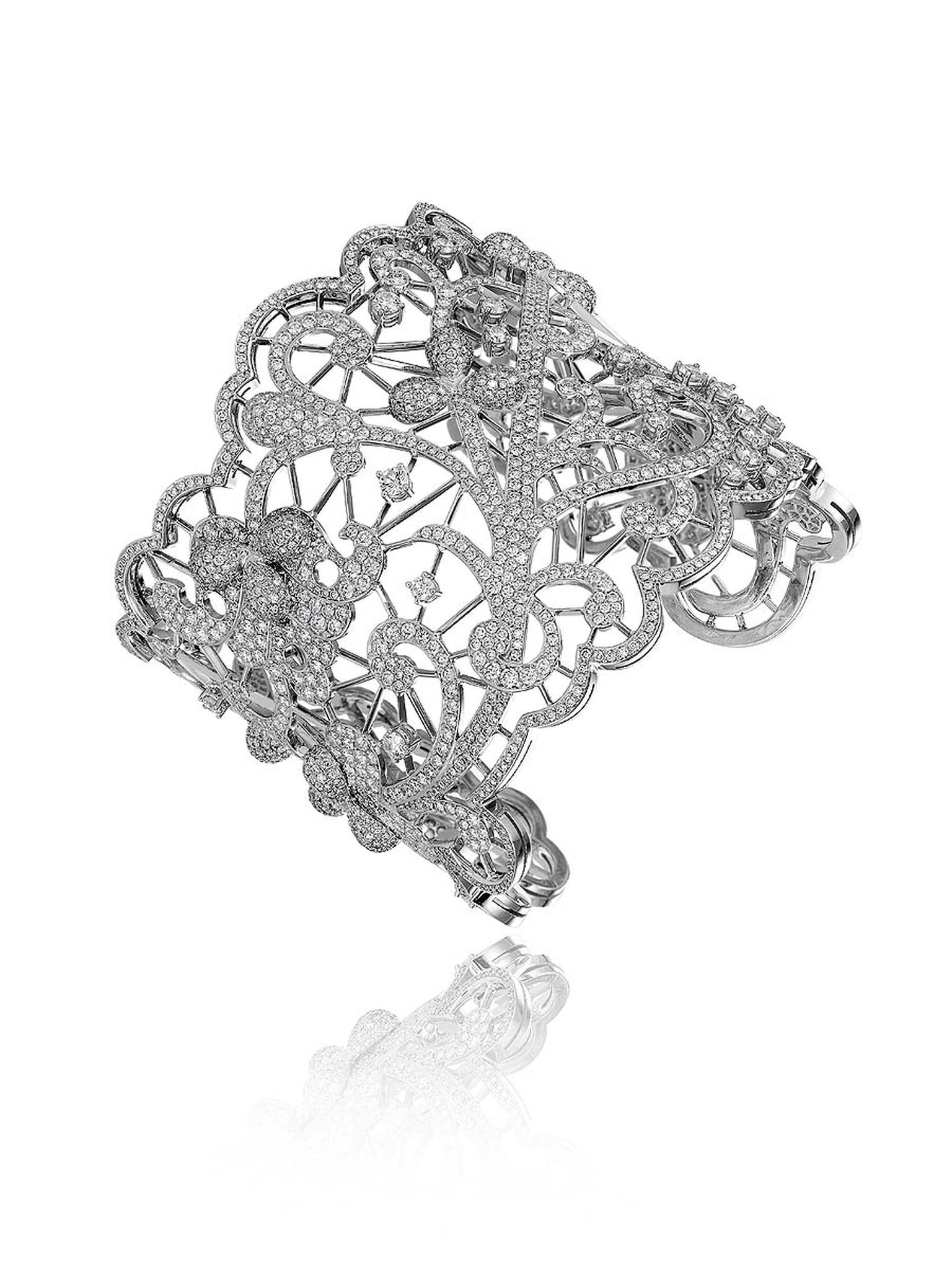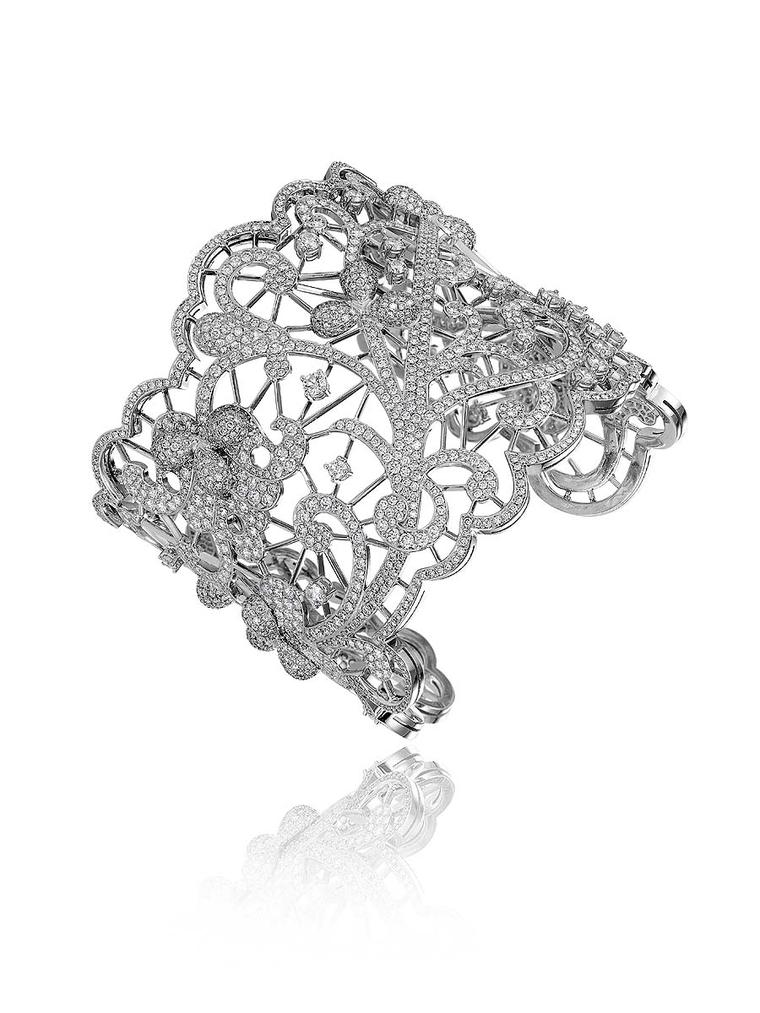 This morning, in not so sunny Cannes, Chopard launched its first Green Carpet Collection in collaboration with Eco-Age and its founder Livia Firth, who initiated the Green Carpet Challenge. The entirely ethical white gold and diamond earrings and splendid cuff bracelet were unveiled in the company of a stellar line-up of celebrities, including - of course - Livia Firth, as well her husband Colin Firth, Fan Bingbing, Marion Cotillard, Jane Fonda and Laura Bailey. Harvey Weinstein was also present, adding to the high-profile coverage of an event that puts sustainability first. 
The Green Carpet jewels were made using gold supplied by artisanal mines in Peru, supported by ARM (the Alliance for Responsible Mining), which is working with Eco-Age and Livia Firth to enable mining communities in Latin America to reach FairMined certification and make a better living. The diamonds, explains Caroline Scheufele, Creative Director of Chopard, are sourced in accordance with the Kimberley Process.
Who will be first to wear these jewels on the red carpet in Cannes? It's a surprise, but in the full glare of the world's media, the chosen star will be beaming one very important message across the world: fine jewels can be glamourous, beautiful and good for the world. 
The first pair of earrings in Chopard's ethical Green Carpet Collection, created in collaboration with Eco-Age creative director and founder of the Green Carpet Challenge, Livia Firth.

Livia Firth and Caroline Scheufele joined forces to create Chopard's first pieces of ethical high jewellery.

Caroline Scheufele and Livia Firth wearing Chopard on the second day of the Cannes Film Festival.

Livia Firth and Caroline Scheufele, Co-President and artistic director of Chopard, mull over designs for the new Green Carpet Collection pieces.

A sketch of the first ethical bracelet in Chopard's new Green Carpet Collection.

A sketch of the ring from the new Green Carpet Collection, a collaboration between Chopard and Eco-Age, founded by eco pioneer Liv Firth.

One of the two pieces from Chopard's Green Carpet Collection worn by Marion Cotillard at the Cannes Film Festival 2013, made from Fairmined gold.