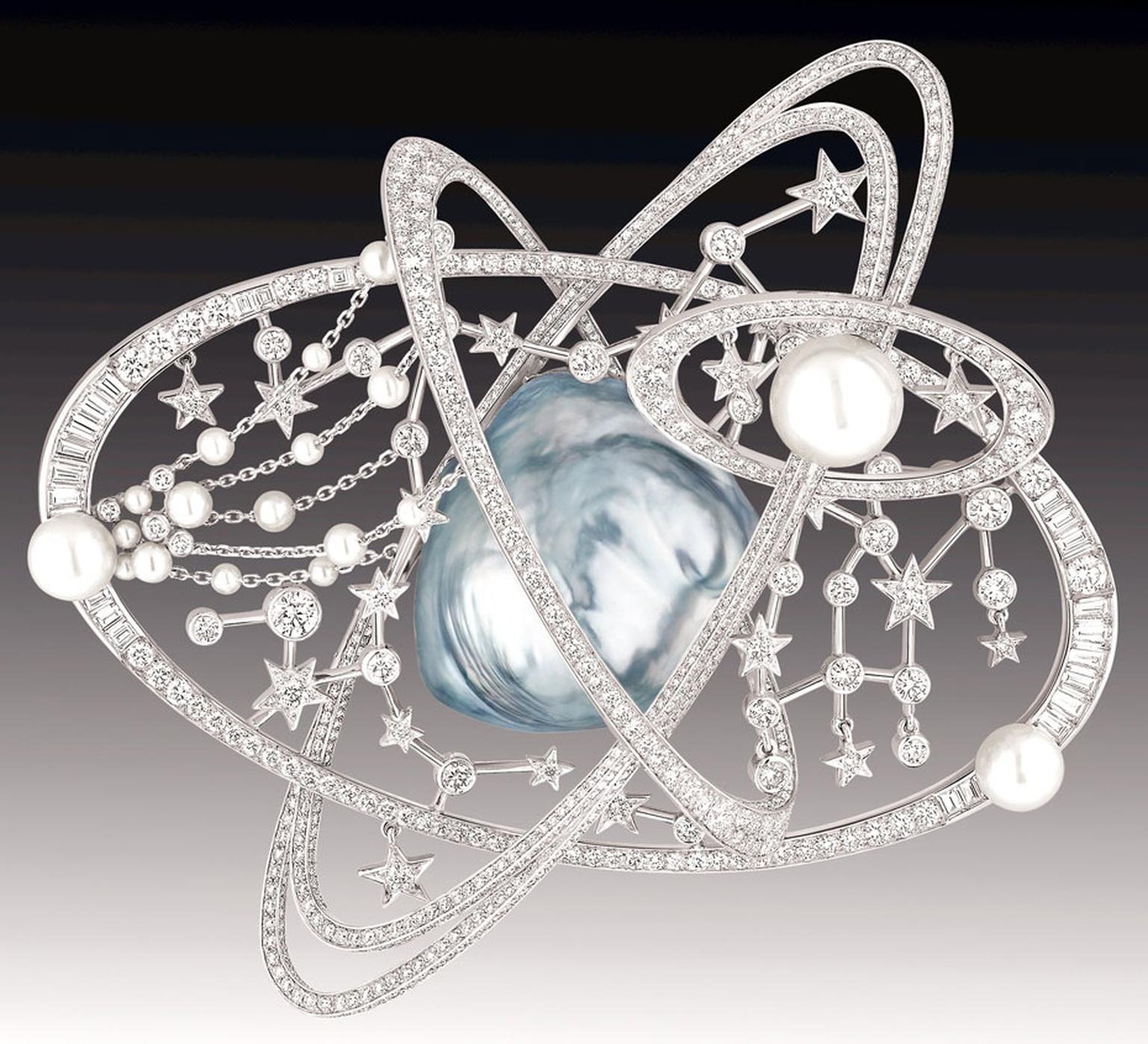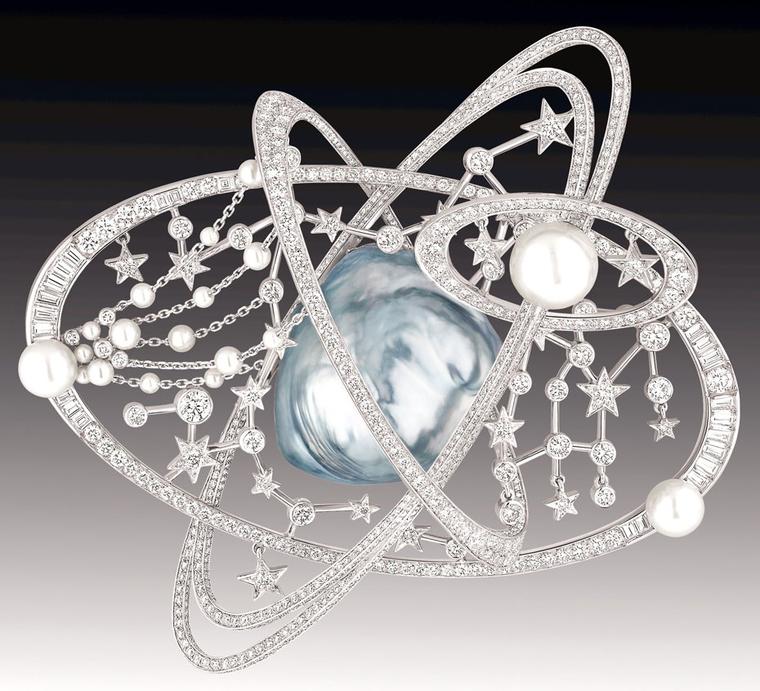 Chanel celebrate the 80th anniversary of Gabrielle Chanel's1932 Exhibition de Bijoux de Diamants. Previously Chanel had designed only costume jewellery that was in her own words: "refreshingly free of arrogance." Uncannily in touch with changing times, Chanel did an about turn and in the midst of an economic gloom, much like our current financial climate, launched an opulent collection of diamond jewellery.
At the time the diamond jewels were displayed on wax mannequins in a mirrored room on the rue Faubourg St Honoré guarded by a strong security contingency that drew gasps from the crowds who came to view them. The themes of the jewels previewed in Paris at Couture week hark back to this exhibition with pieces called Cosmos and Etoile, based on the original themes of the 1932 jewels.
"During the economic recession, when, in every sphere of life, there emerged an instinctive desire for authenticity, and amusing trinkets were once again put into their proper perspective," wrote Chanel in 1932. Words we could heed today and a wisdom that has endured and once again sparkling in the jewelsthat Chanel has recreated to remember this bold move of Mademoiselle Chanel. The 80th anniversary collection of one off pieces that is set to tour the world, pays homage to the audacious 1932 exhibition with a collection of one-off pieces of high jewellery.
A highlight is the Comet Necklace with a 15 carat diamond set in the heart of the star. With no clasps of fastenings, like the original 1932 version, the question mark-shaped necklace in white gold drapes around the body, with the large star nestled on the décolleté followed by a trail of shining diamonds that sweep around the neck. Another interesting piece is the Etoile Filante necklace like the Comet, drapes around the neck but then cascades into a flow of diamonds that end in a star brooch that can be pinned to create the desired fall of diamonds. And this collection also presents Chanel's very first tiara.
Chanel. Cosmos ring in white gold and diamonds. POA

Chanel. Etoile ringin white gold and diamonds. POA

Chanel. Etoile fillante head jewel in white gold and diamonds. POA

Chanel. Etoile Filant earrings in white gold and diamonds. POA

Chanel. Etoile Filante bracelet in white gold and diamonds. POA

Chanel. Céleste brooch in white gold, diamonds and pearls. POA

Chanel. Etoile Filante necklace in white gold and diamonds. POA

Chanel. Cosmos watch closed. White gold and diamonds with a black satin strap. POA

Chanel Cosmos watch open. White gold and diamonds with a black satin strap.

Chanel. Ce´leste Brooch. POA